In this instruction i will show you how to use Scania SOPS and XML editor to change speed limit for Scania.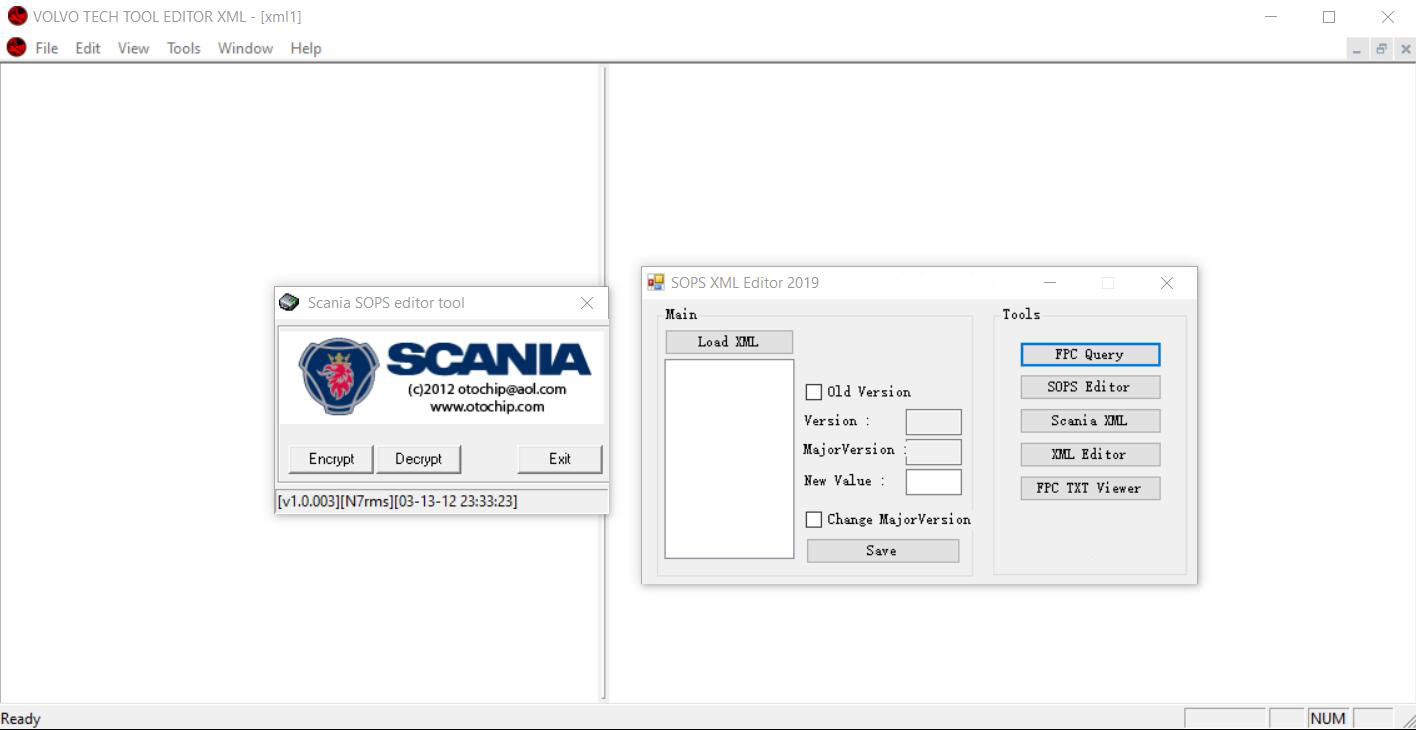 What You Need?
Scania NEW 2018 SOPS +XML Editor Support NEW SDP3
2022 Scania SDP3 V2.53.2 V2.40 Diagnostic Software Free Download
Procedures:
Read out ECU data file via Scania SDP software,then save it on you PC.(In this example,it is "3667094.1.sops")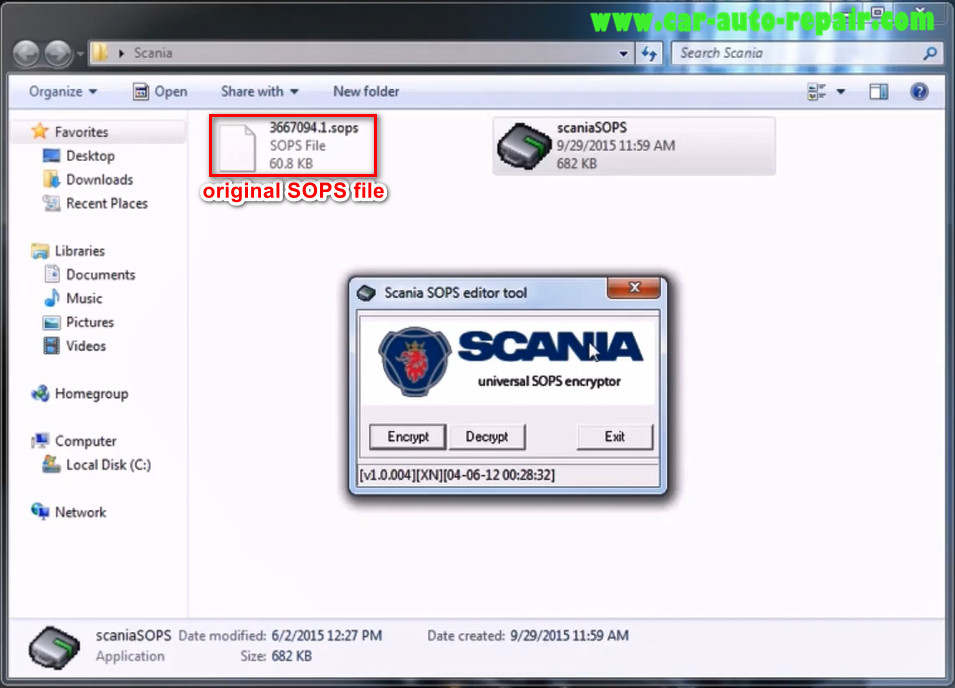 Run Scania SOPS editor and click "Decrypt" button,then select "3667094.1.sops" file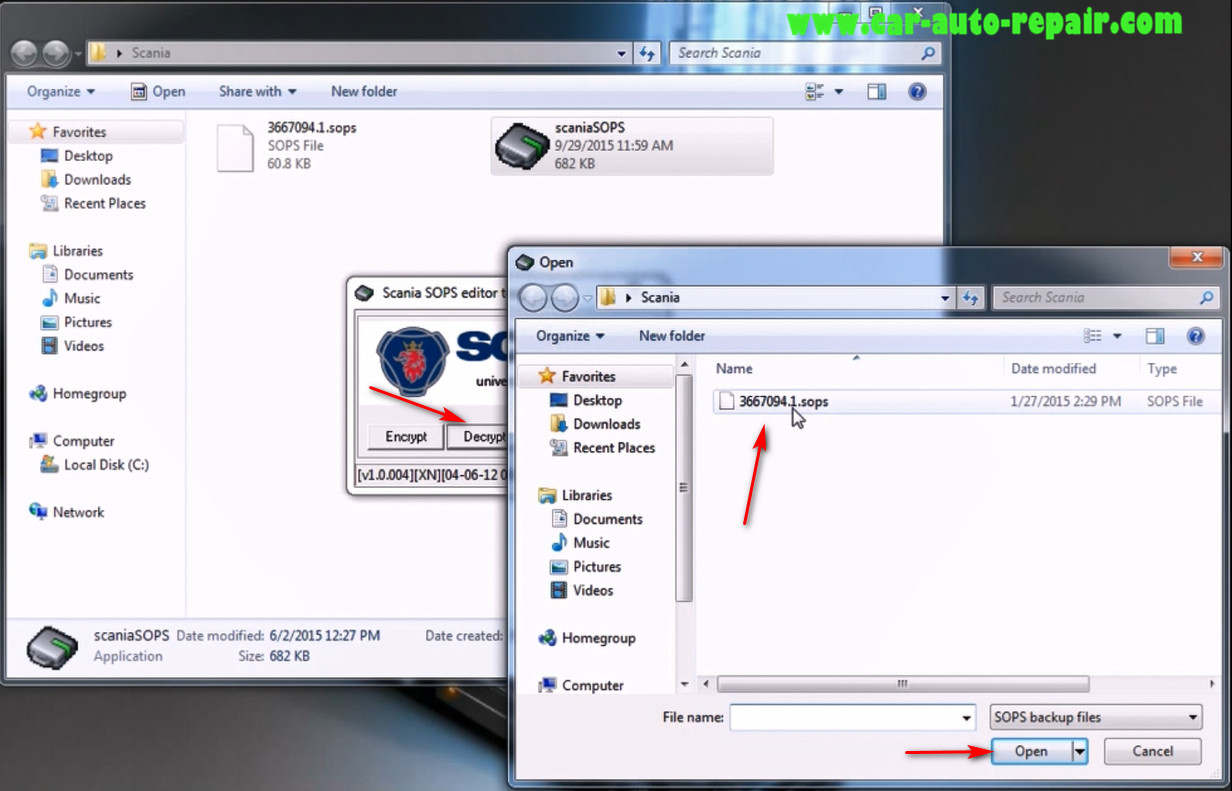 Then is will generate a decrypted file "3667094.1.sops.decrypted"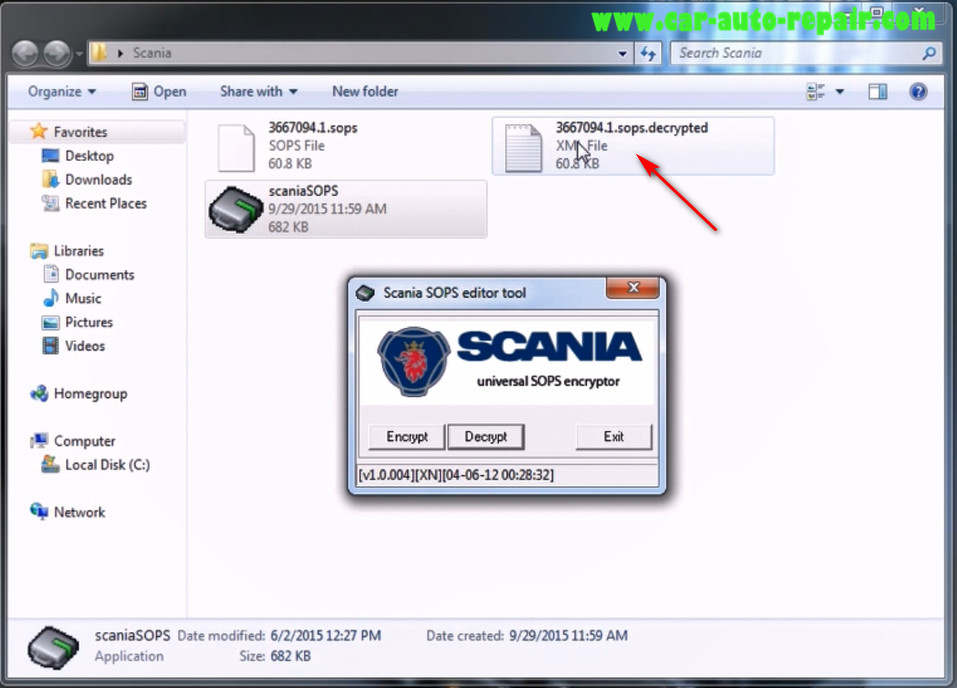 Use the XML editor (in the download file) to open the decrypted sops file,it show as below
Locate the "SpeedLimit" value,here the original value is "85"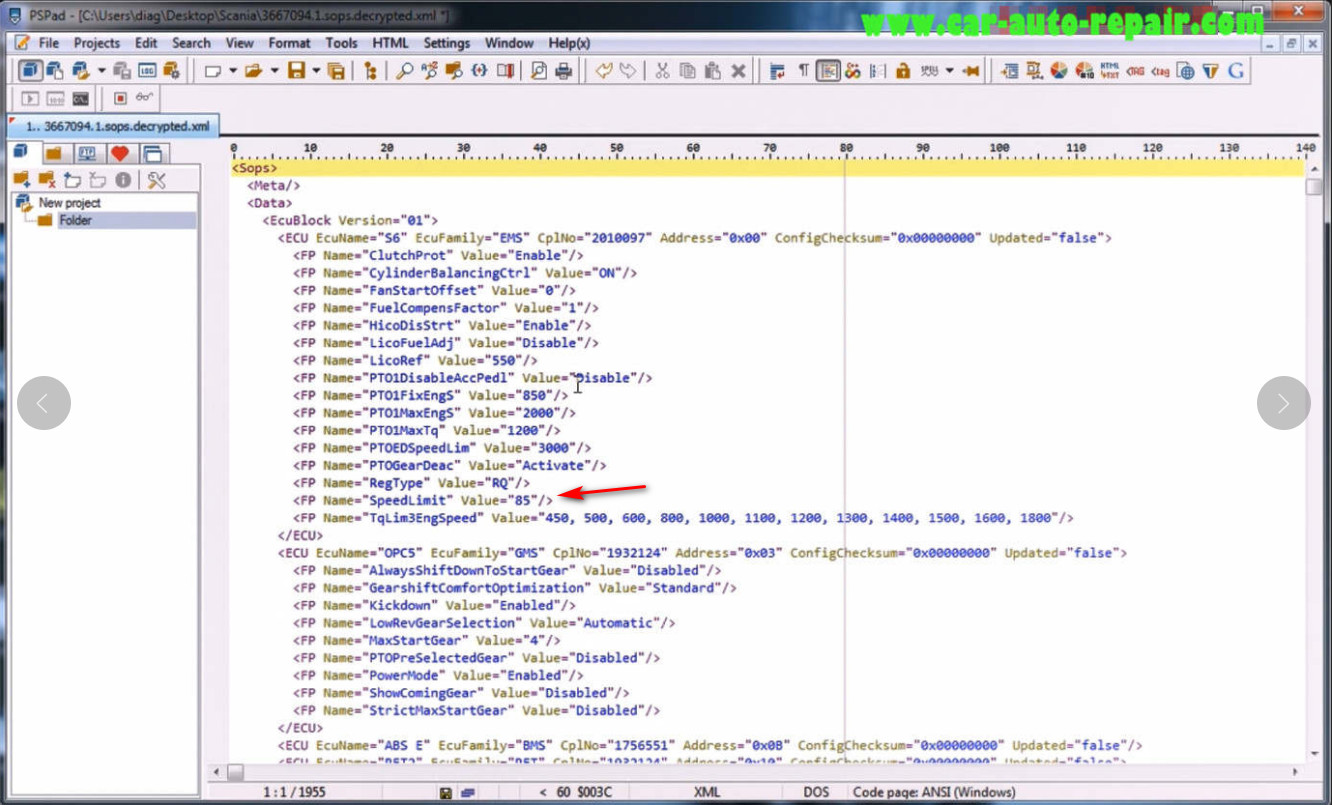 Now change the original file to "120"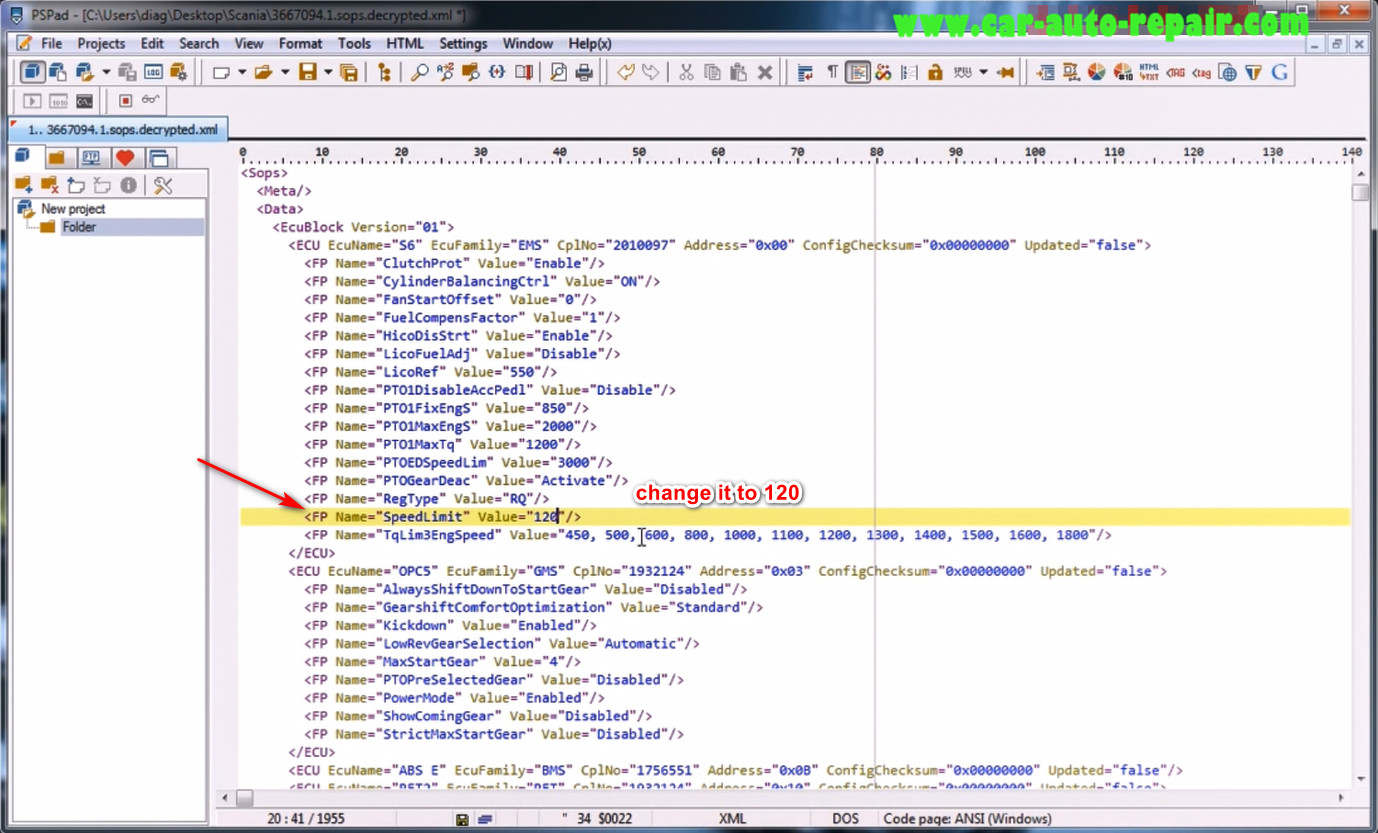 Select "File" from menu,and select "Save As" to save this file.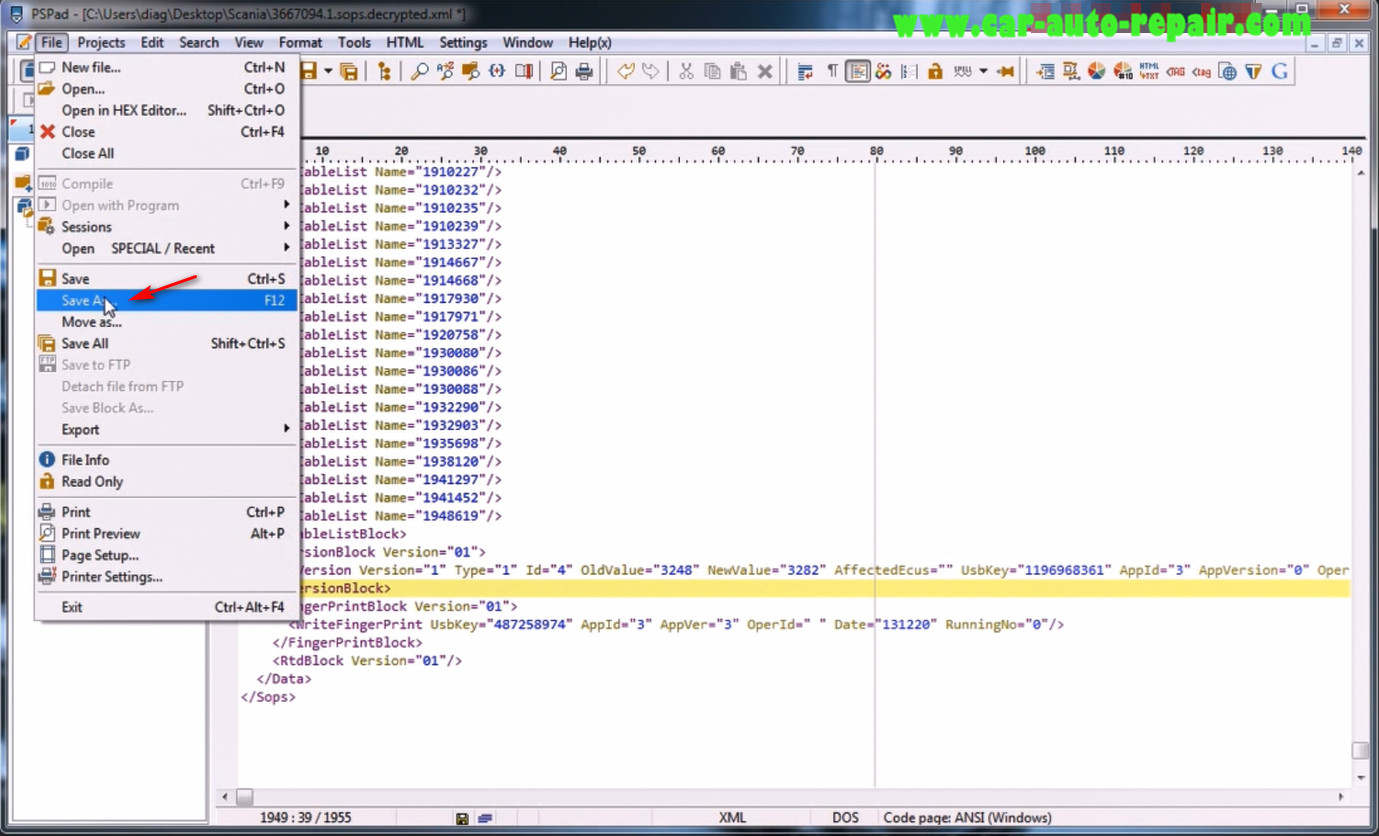 Here we select to overwrite the original file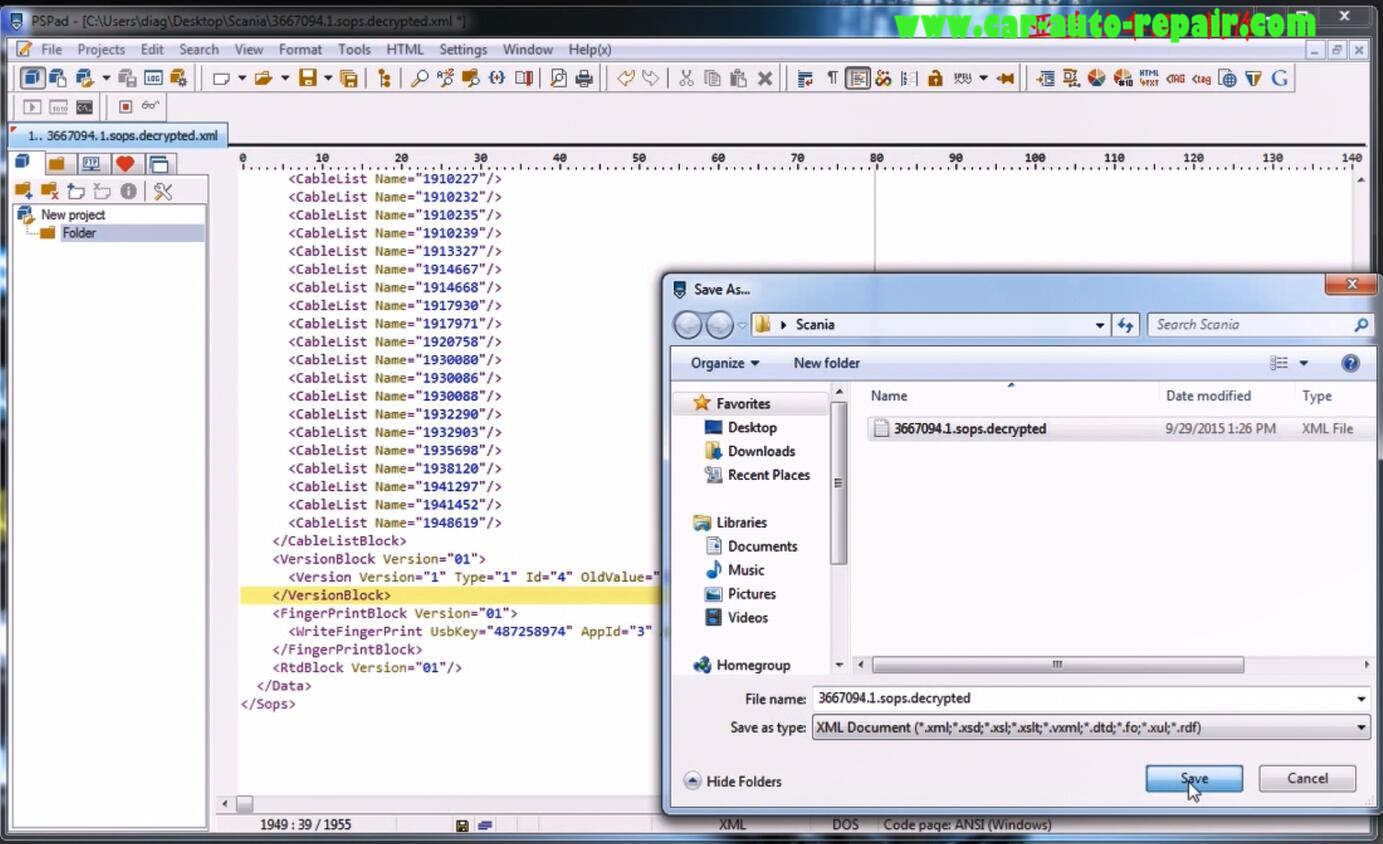 Click OK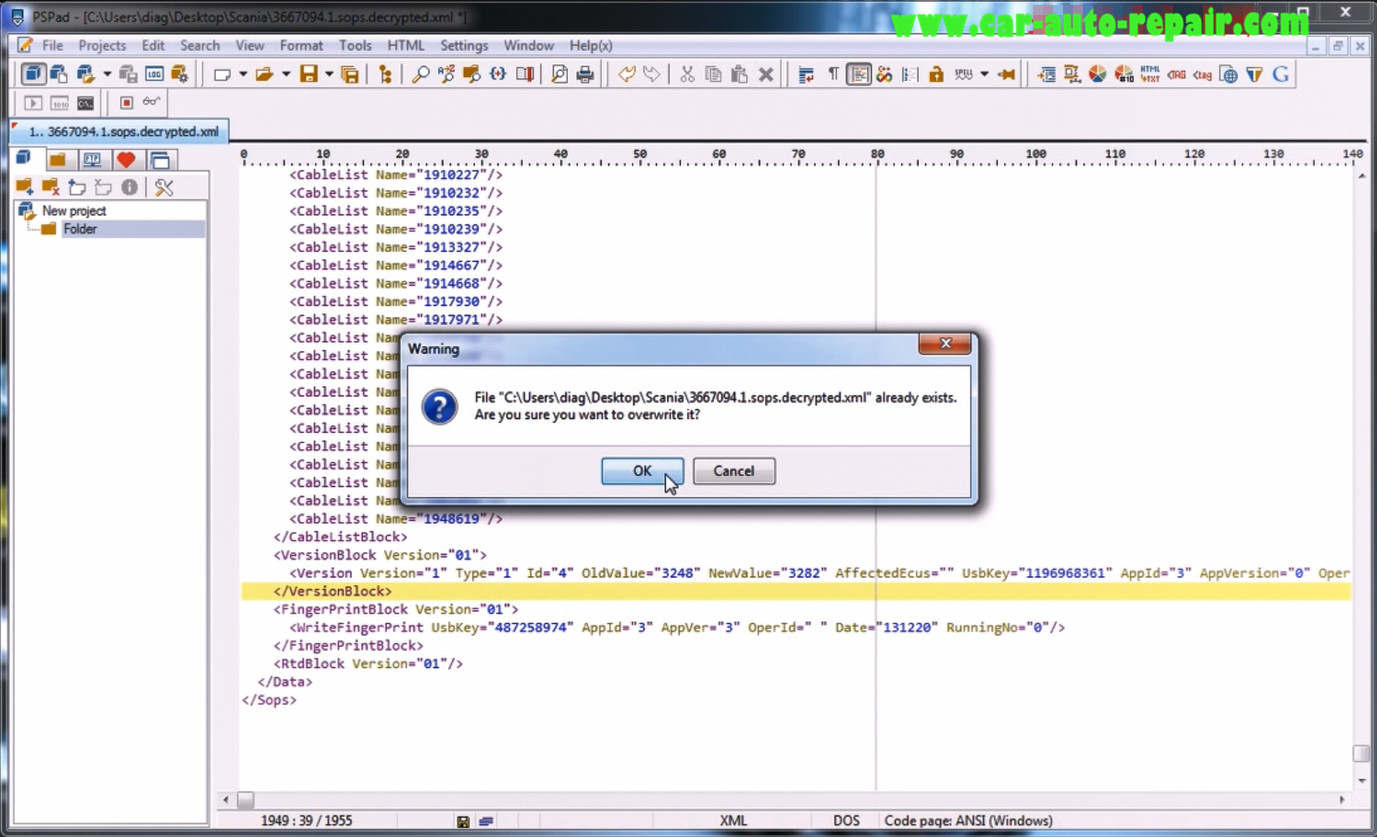 Note:It is recommend you to open the file again to ensure the value has been changed
Run Scania SOPS editor to load the file you changed and Encrypt it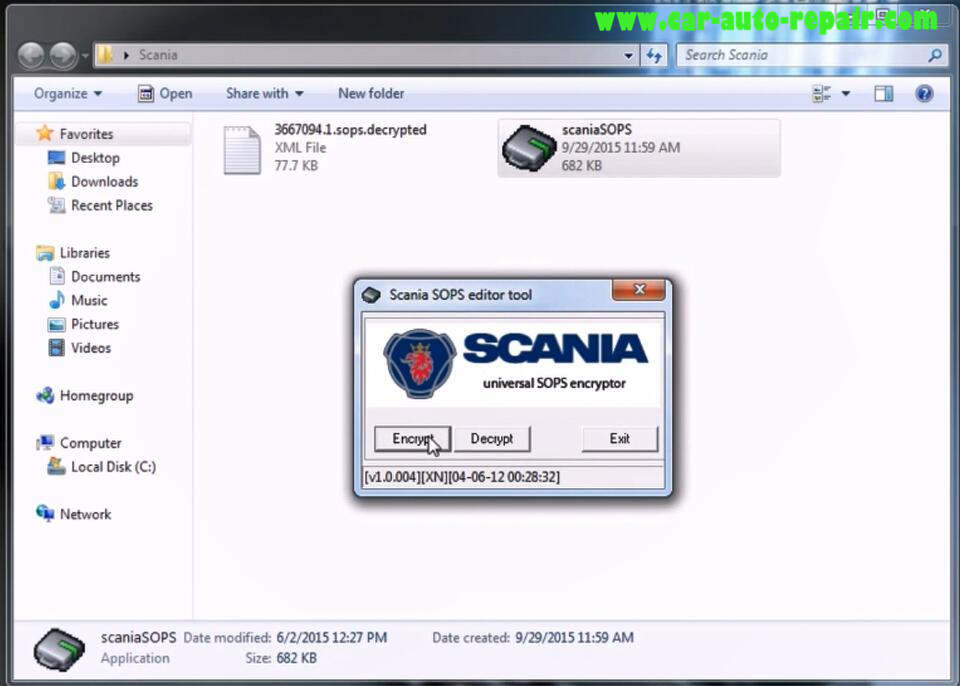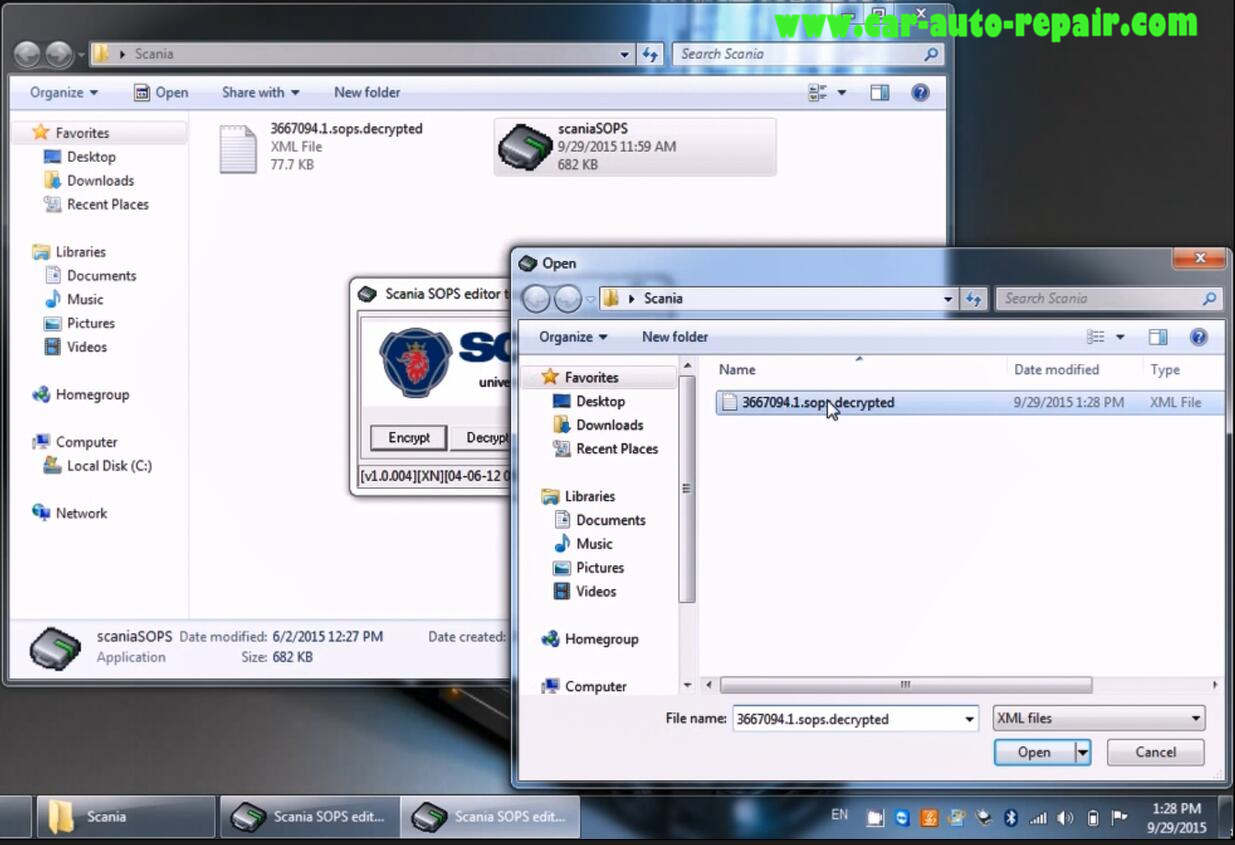 It generate a new SOPS file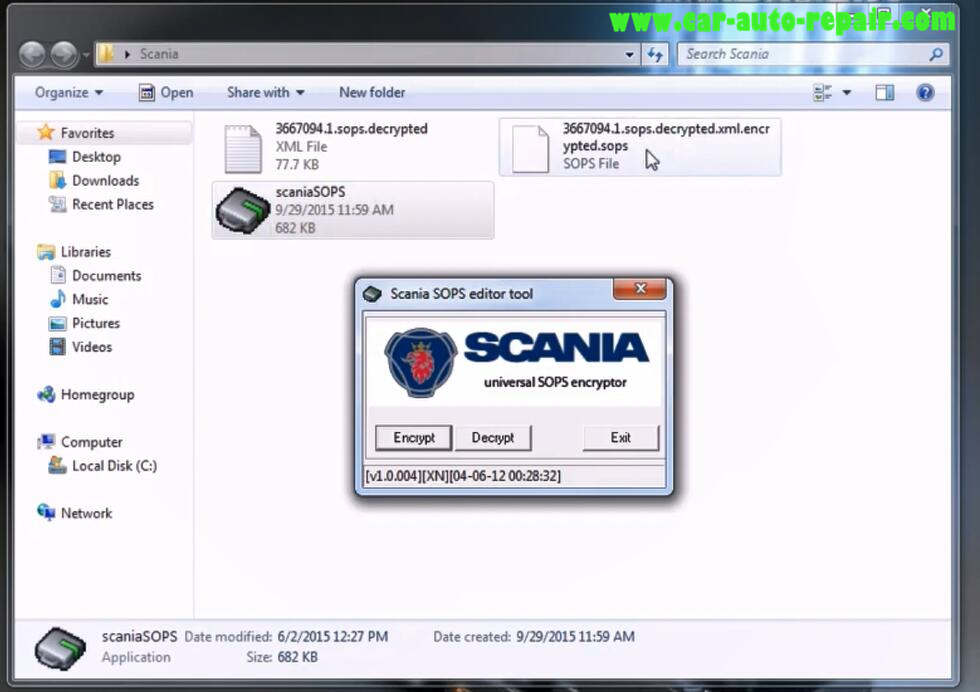 And now you can use Scania SDP3 software to write the new file back t ECU.
Done!
(Visited 63 times, 1 visits today)