This article show a guide on how to use VCP System to measure acceleration time of VW.
Preparations:
How to Install VCP System Diagnostic Tool Software
VCP System Professional Diagnostic Tool Software Download
Procedures:
Connect VCP device to vehicle,select "Guided functions assistant"
Select "Apps" from right box,then select "Acceleration measuring"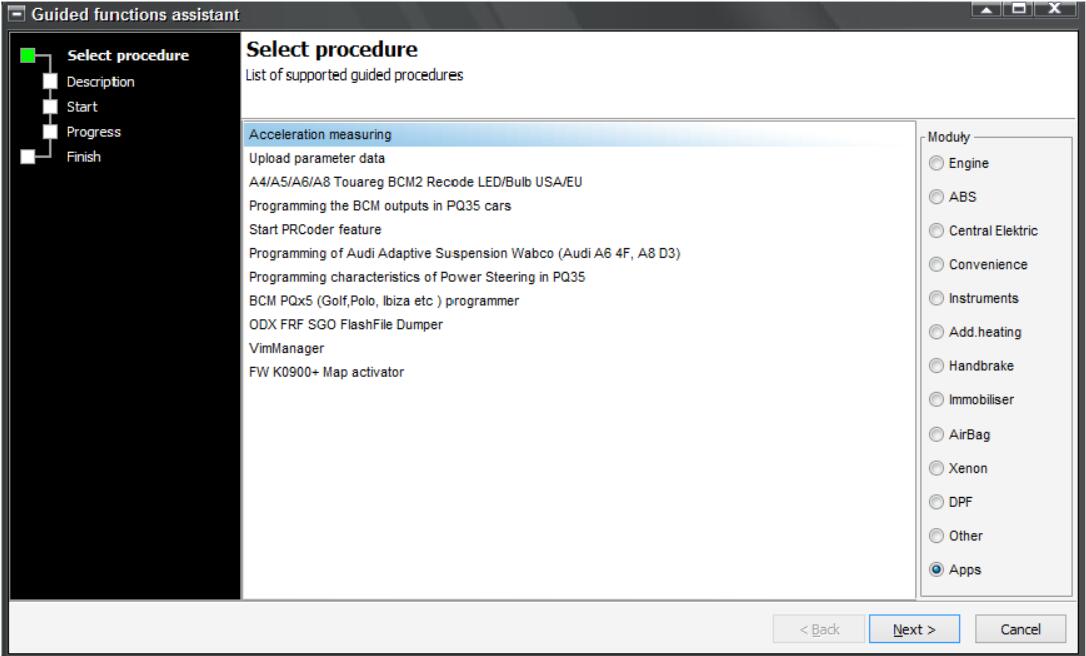 The procedure shall measure the approximate time of accelerating the car to a certain speed.The vehicle should stop,then the measurement window,press the "start".Measuring procedure starts after beginnig with the place.
Conditions:
Suitable conditions for the test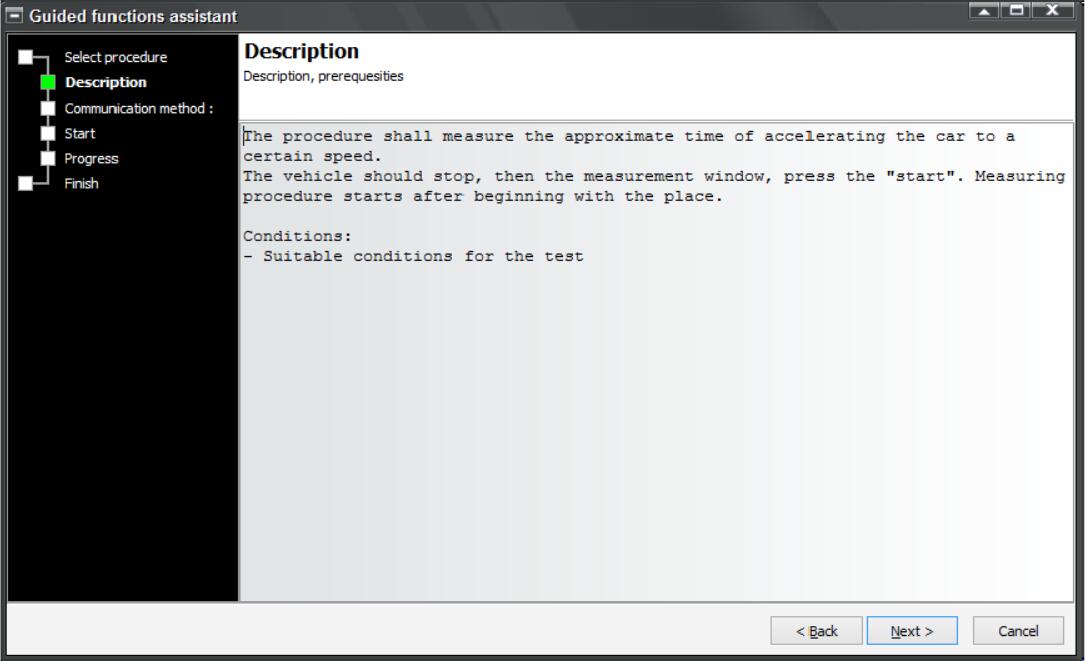 Select communication method "CAN" or "K-Line",then click "Next" to continue.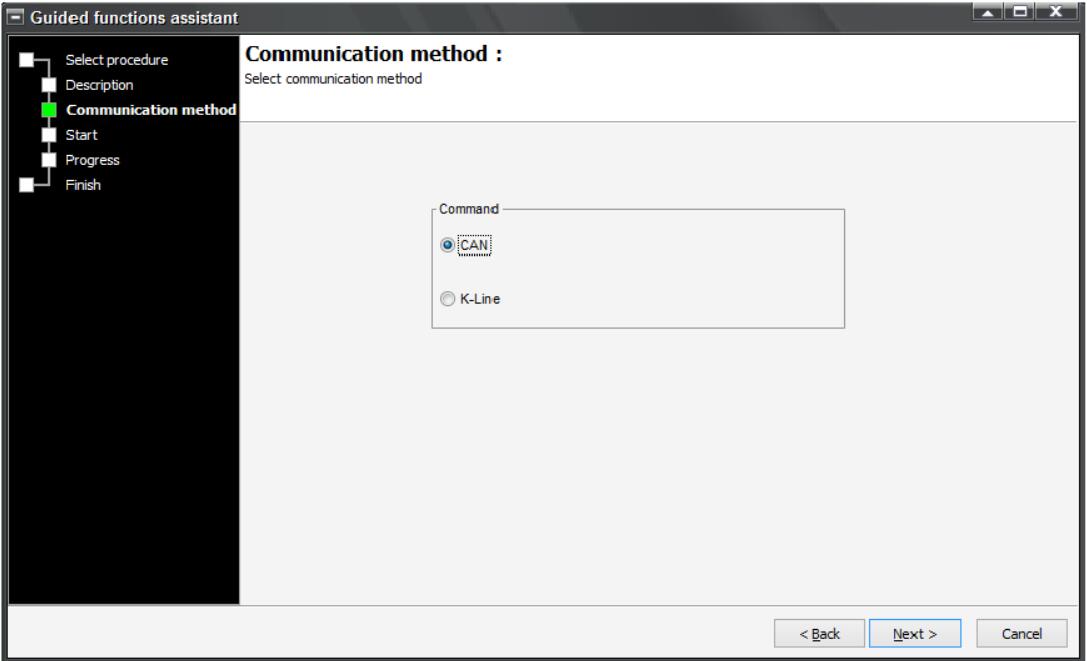 (Visited 7 times, 1 visits today)