This instruction show the basic operation of how to use VCP System to do VW DPF emergency regeneration.Hope this guide is helpful to you!
Preparations:
How to Install VCP System Diagnostic Tool Software
VCP System Professional Diagnostic Tool Software Download
Vehicle Model Supported:
PQ35/PQ45- CAN UDS
VW T5 BNZ/BPC, Audi A4 8E–K Line
Passat 3B / BGW–K Line
2.0 CR (CBAB, CBBB,CEGA)–CAN TP 2.0
2.0 CR EDC17–CAN UDS
Procedures:
Firstly,you need to build connection between your vehicle and VCP software,connect interface to vehicle,after software connection,select "Guided functions assistant".
Select "DPF" from right bar,then select "DPF emergency regeneration(1.4,1.9,2.0,2.5 TDI PD)"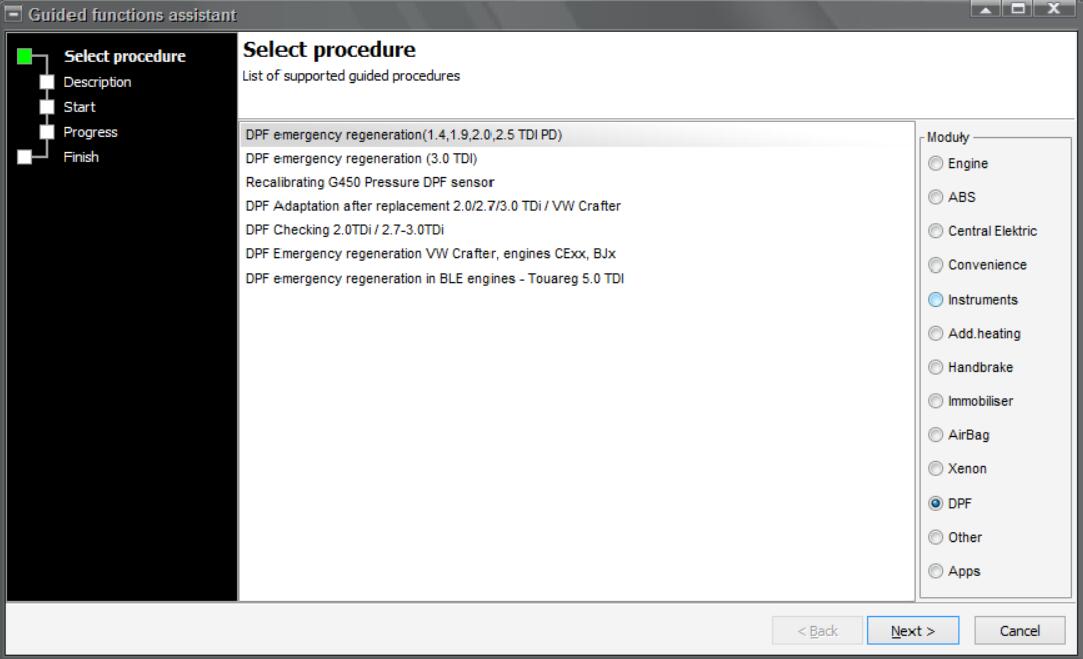 The procedures starts emergency regeneration function DPF particulate filter
Conditions:
Ignition on
The engine is idling
Engine temperature above 50℃(Block 2,item 4)
Filling DPF below specification (Block 75,item 3)
(DPF has to be changed if fill is exceeded normative)
The turbine exhaust temperature-700℃(block 75,position 1)
Duration 15-20 minutes
The status of regeneration of 0000000 means that the regeneration is completed,the status of 000001 means that the regeneration is performed.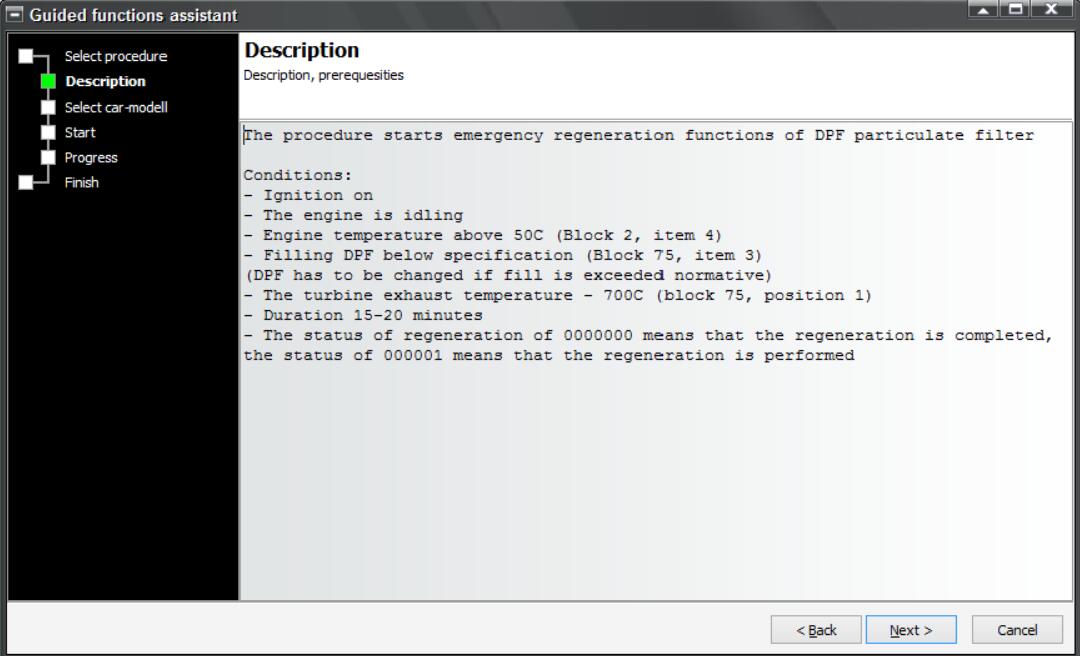 Select car models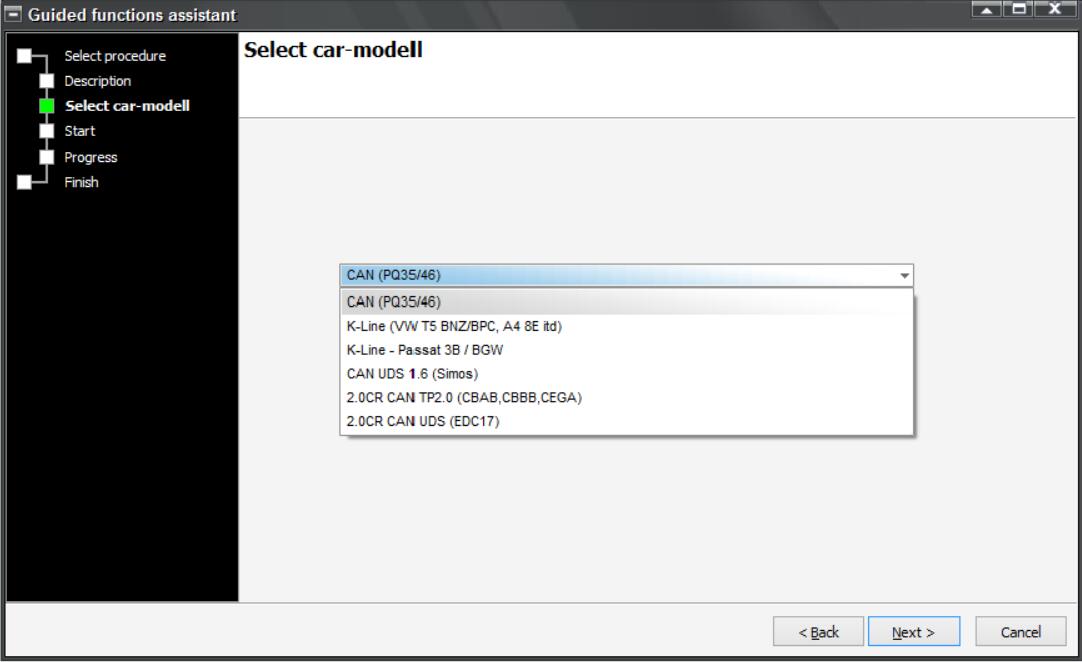 Procedure will be started
Turn on ignition
Start the engine
After pressing "Next" the procedure will begin.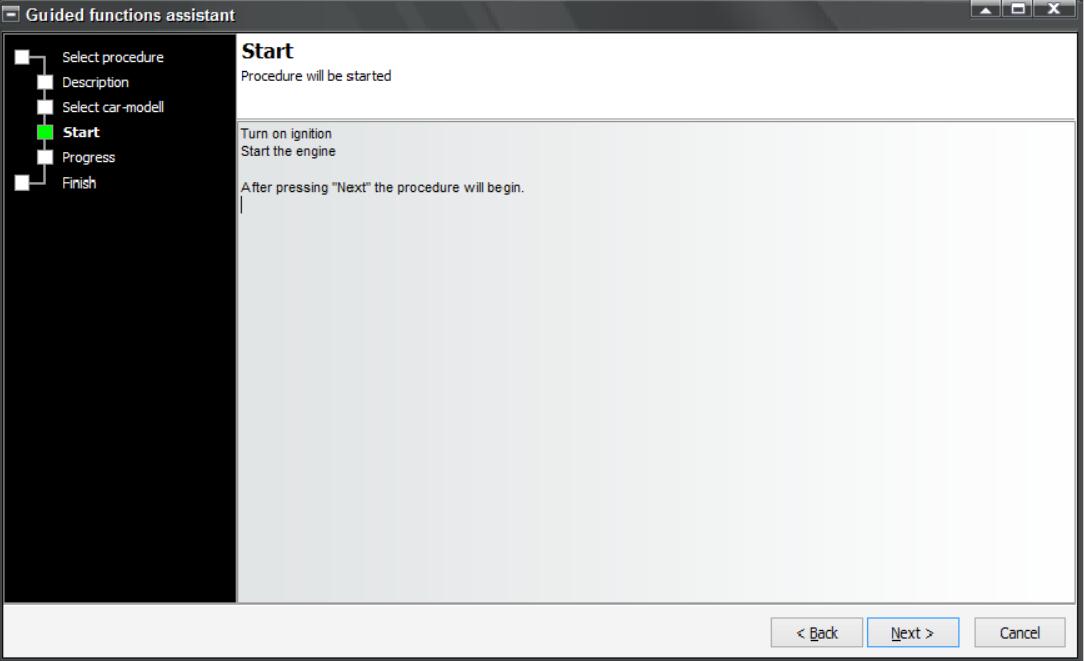 And then you need to wait for processing completed
Visited 1 times, 1 visit(s) today