This post show the procedures of how to use Benz Xentry diagnosis software to coding motor electronics MED40 for Mercedes Benz 205.
Preparations:
Newest 06.2023 Mercedes-Benz Xentry.OpenShell.XDOS Free Download
How to Install Benz Xentry 06.2023 Diagnostic Software
Motor Electronics MED40 Coding Steps:
Run Mercedes-Benz Xentry diagnostic software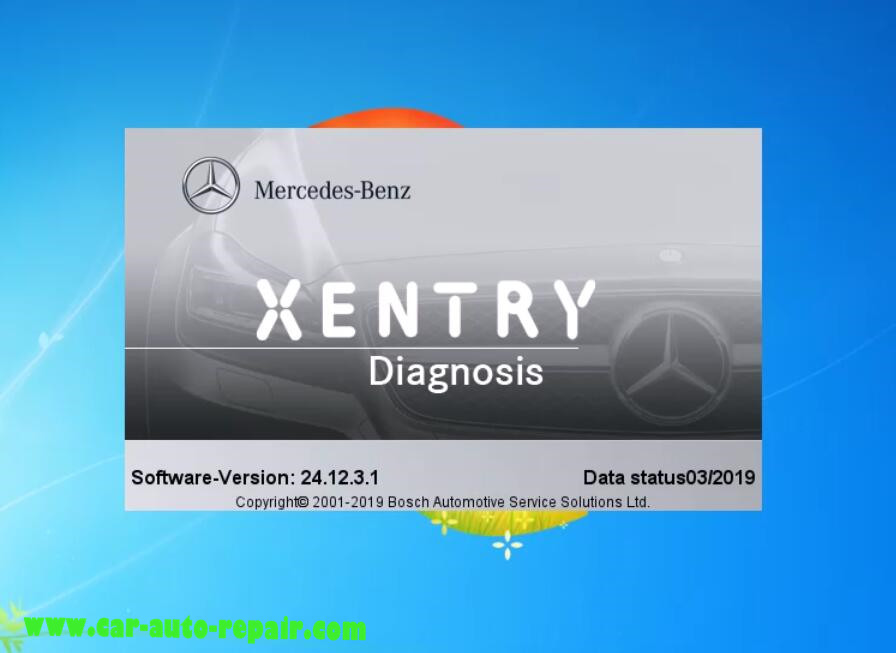 Then go to car models,the Xentry diagnostic software will identify models automatically (except old models)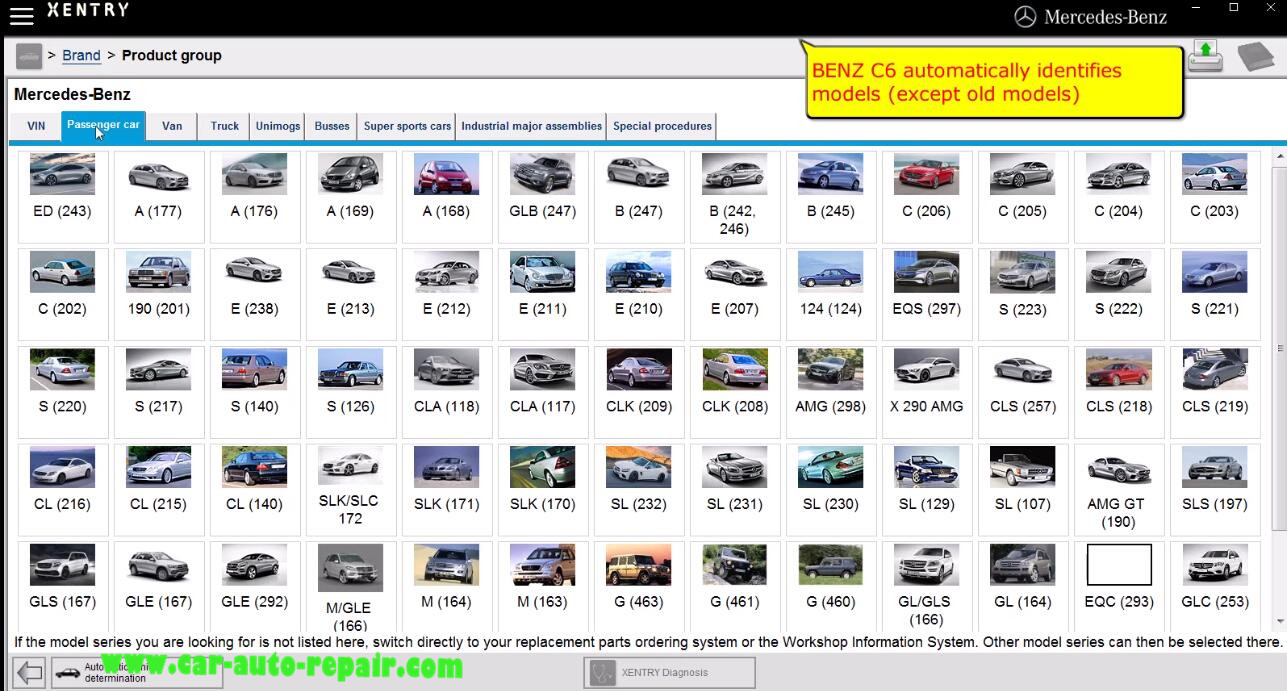 The diagnosis application is being started…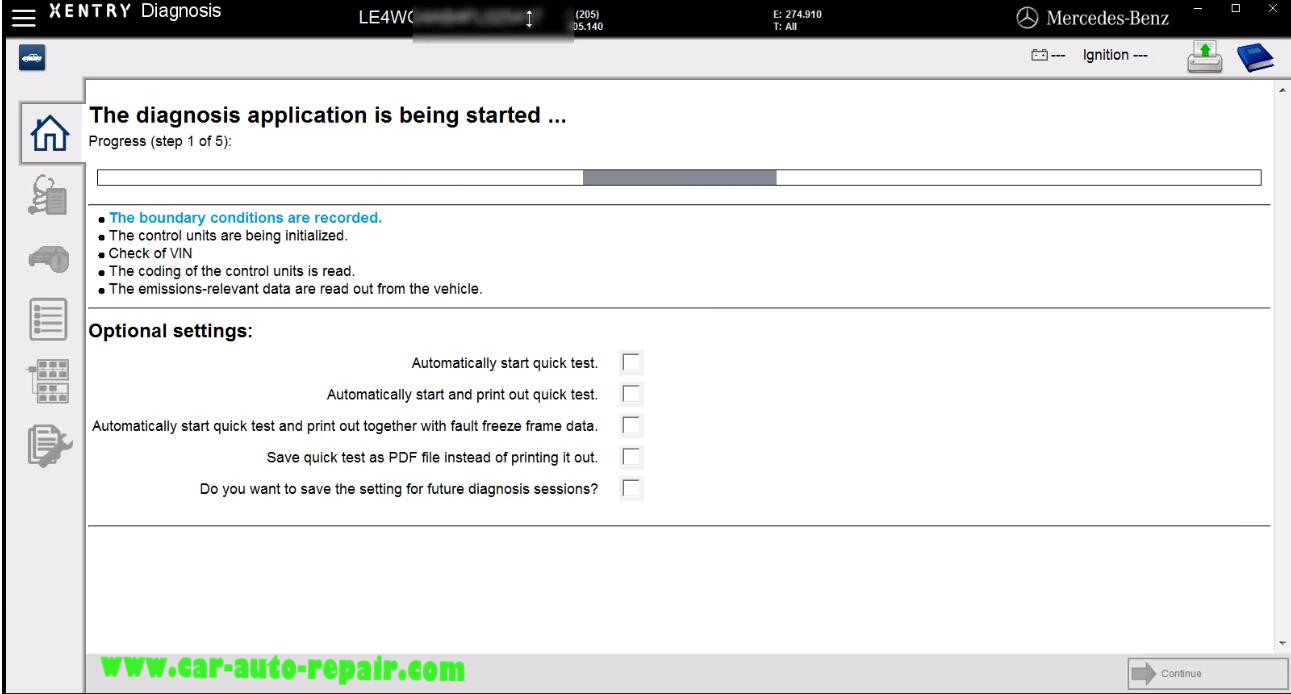 The connection with the vehicle is being established,please wait…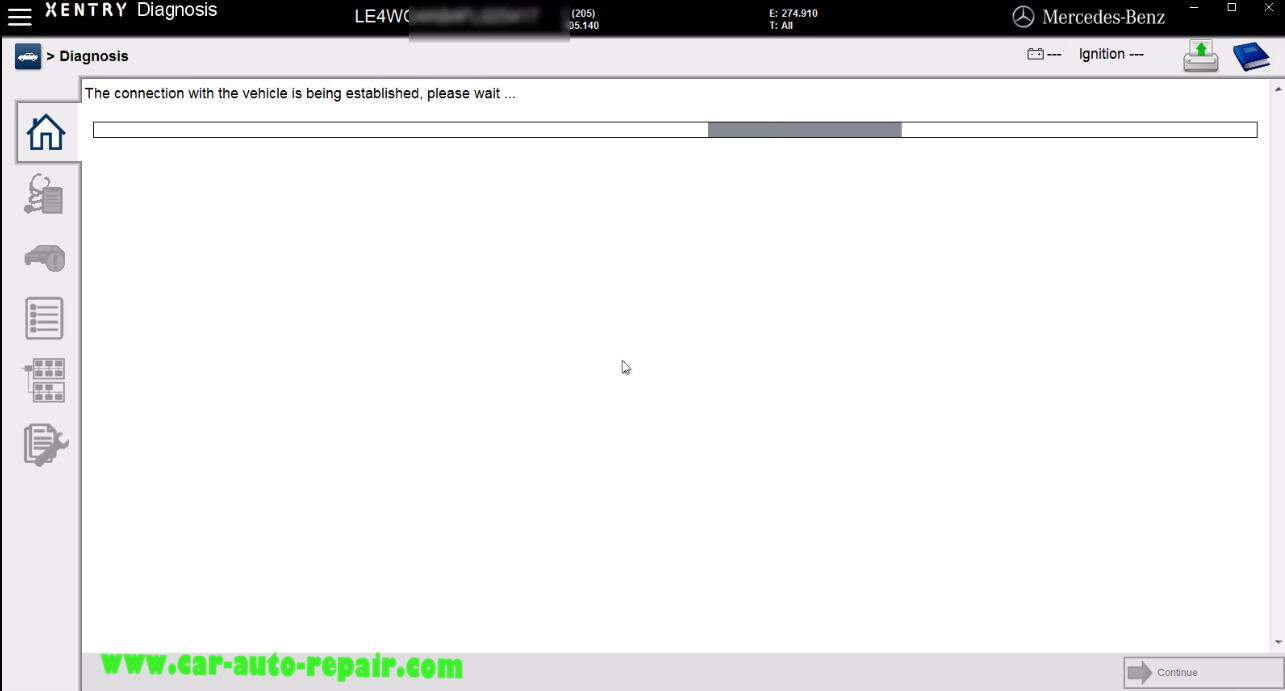 Process (Step 5 of 5)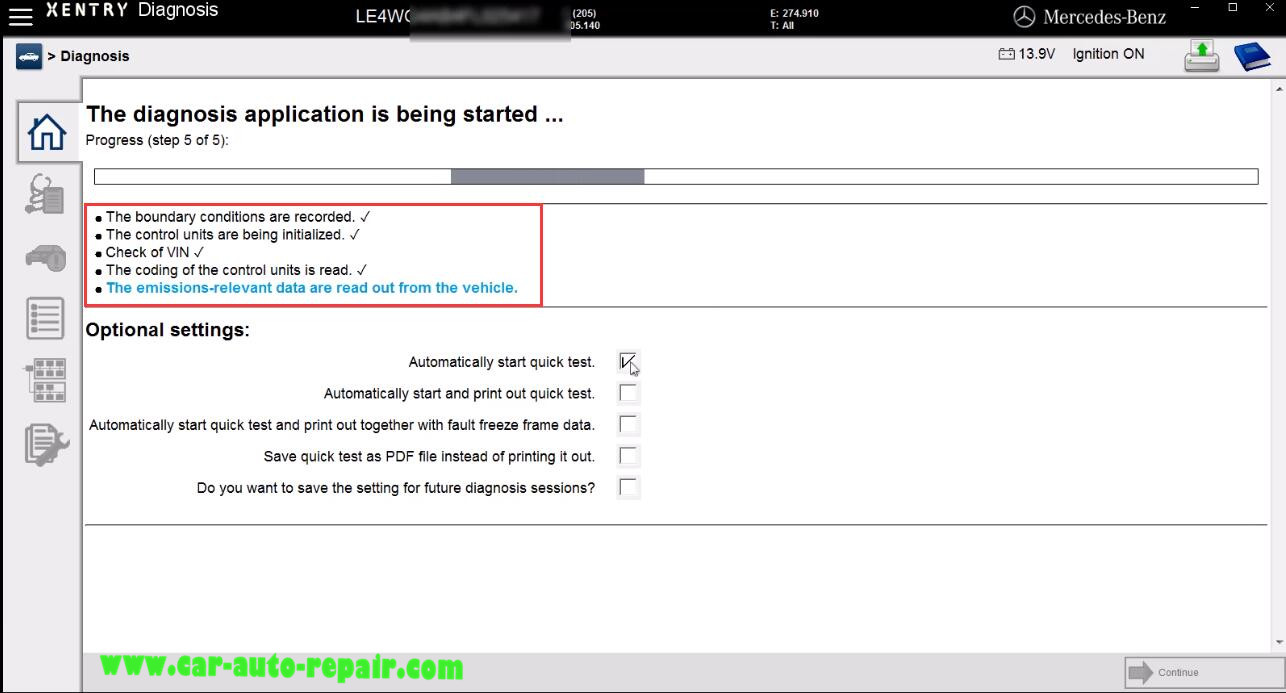 It will show the quick test overview control unit about 41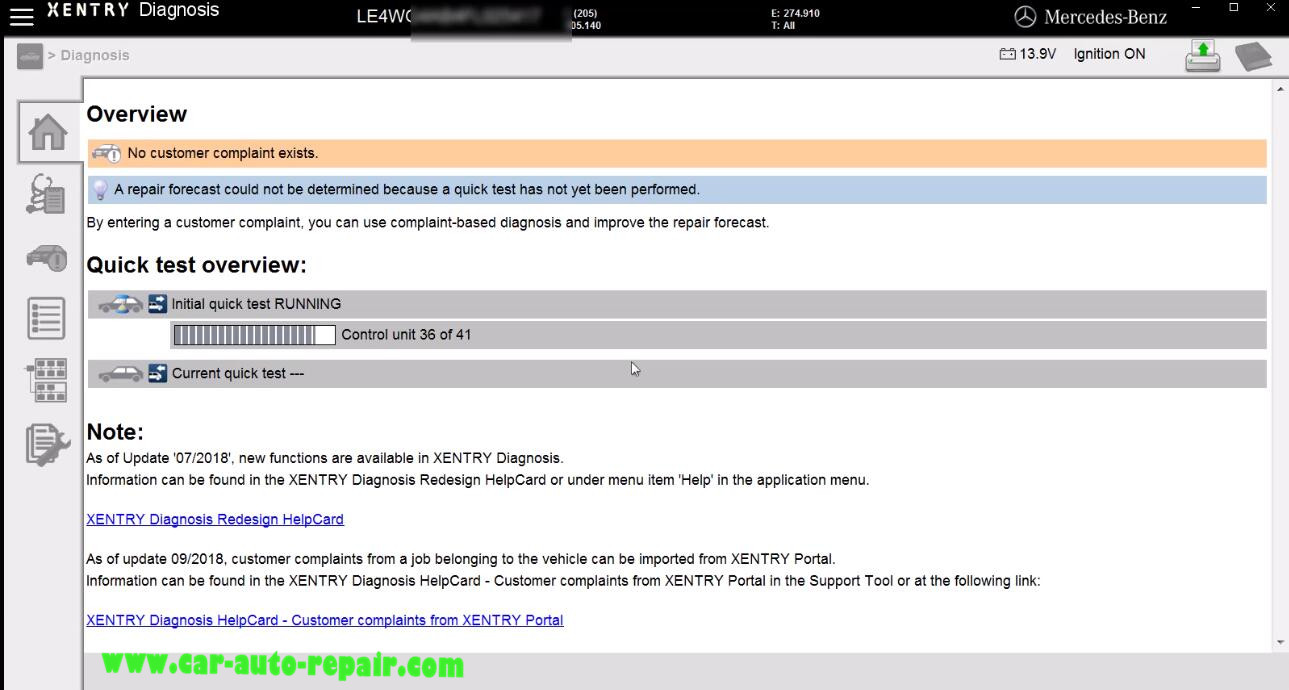 After process completing,select the double click error or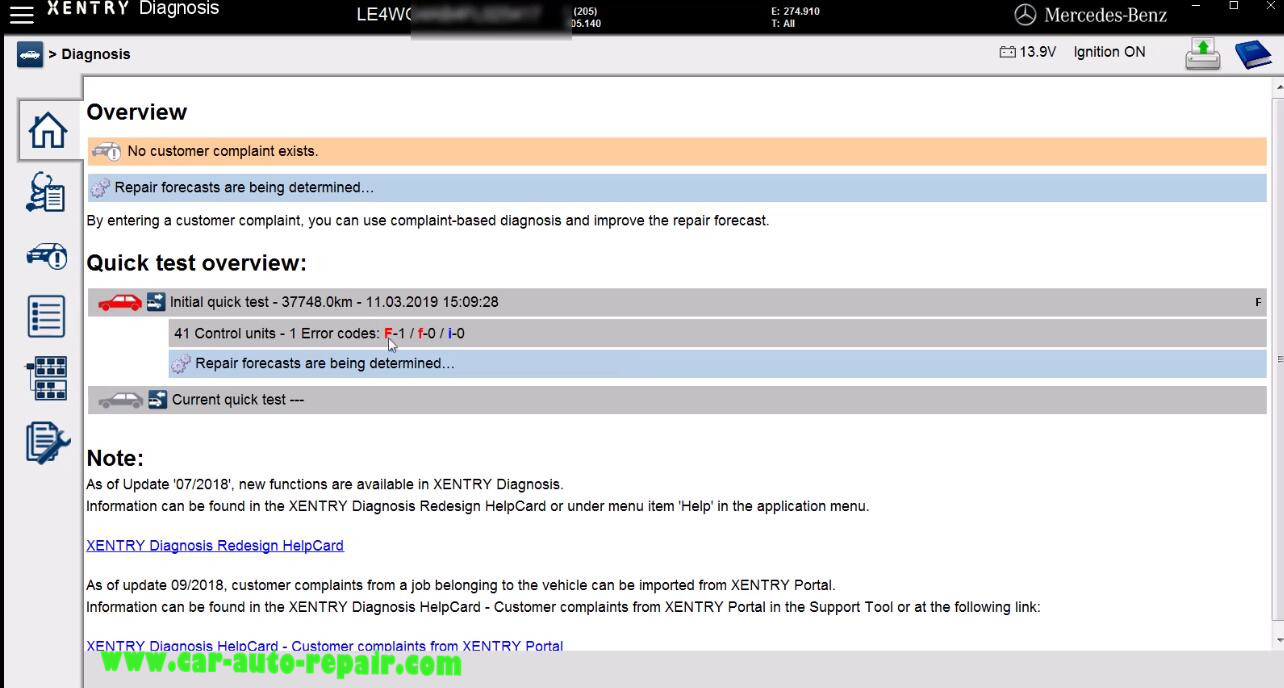 Then select "XENTRY TIPS" from menu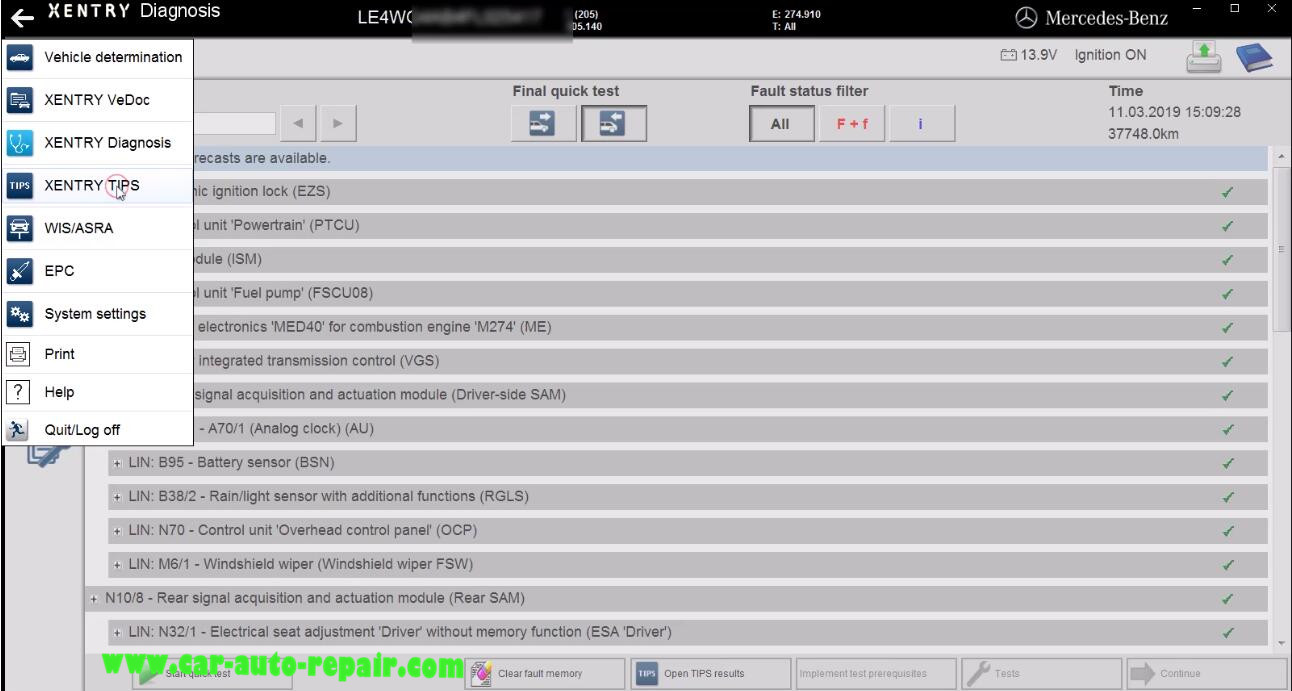 Enter your account and password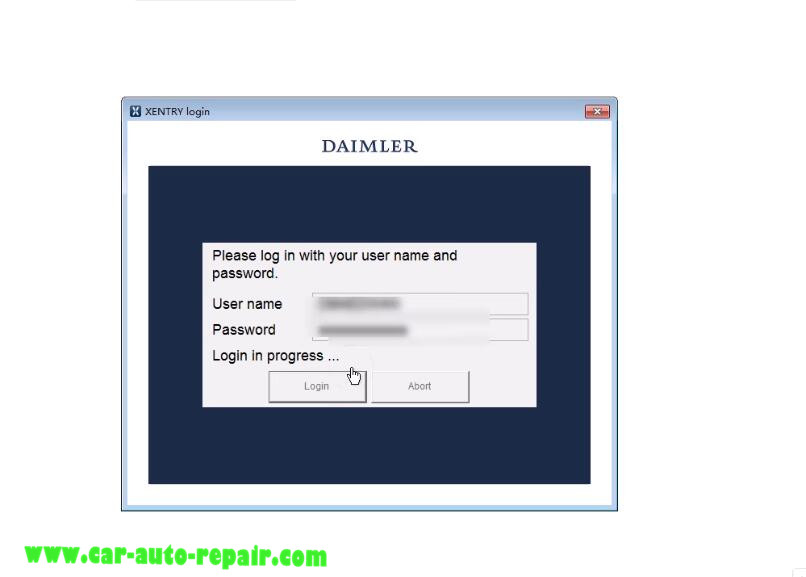 Then back to select "XENTRY Diagnosis"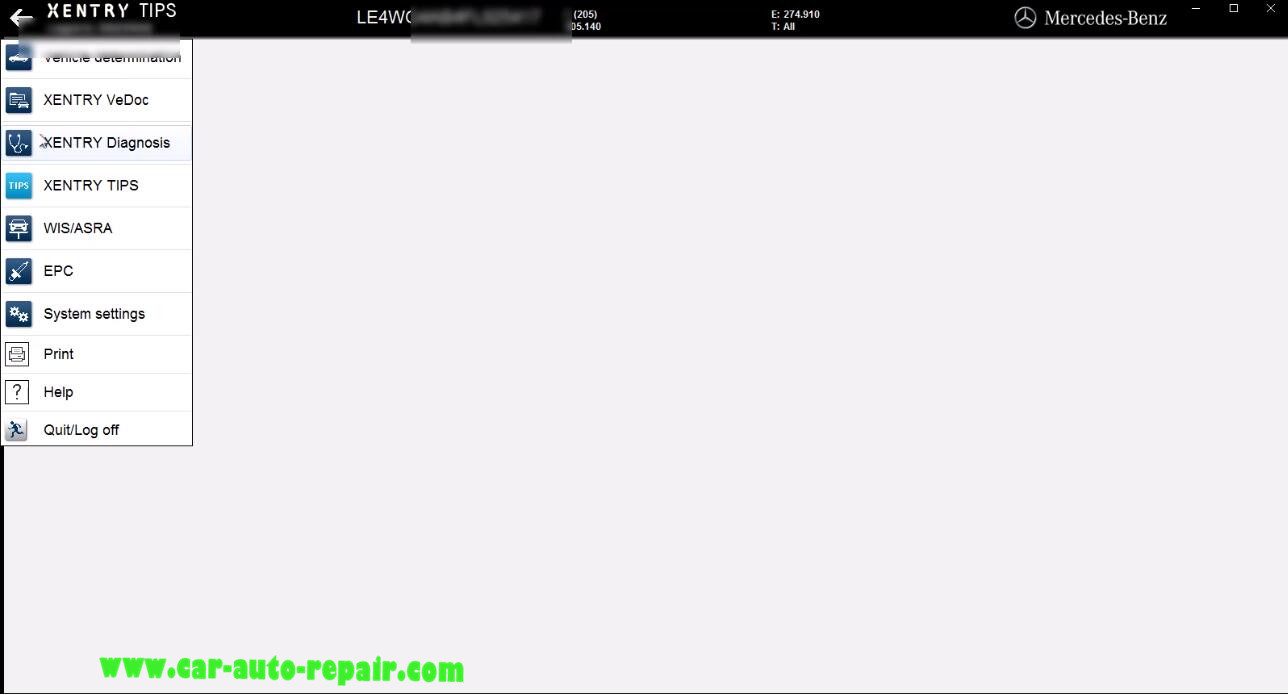 Select "N3/10-Motor electronics MED40 for combustion engine M274"
Then click "Continue" button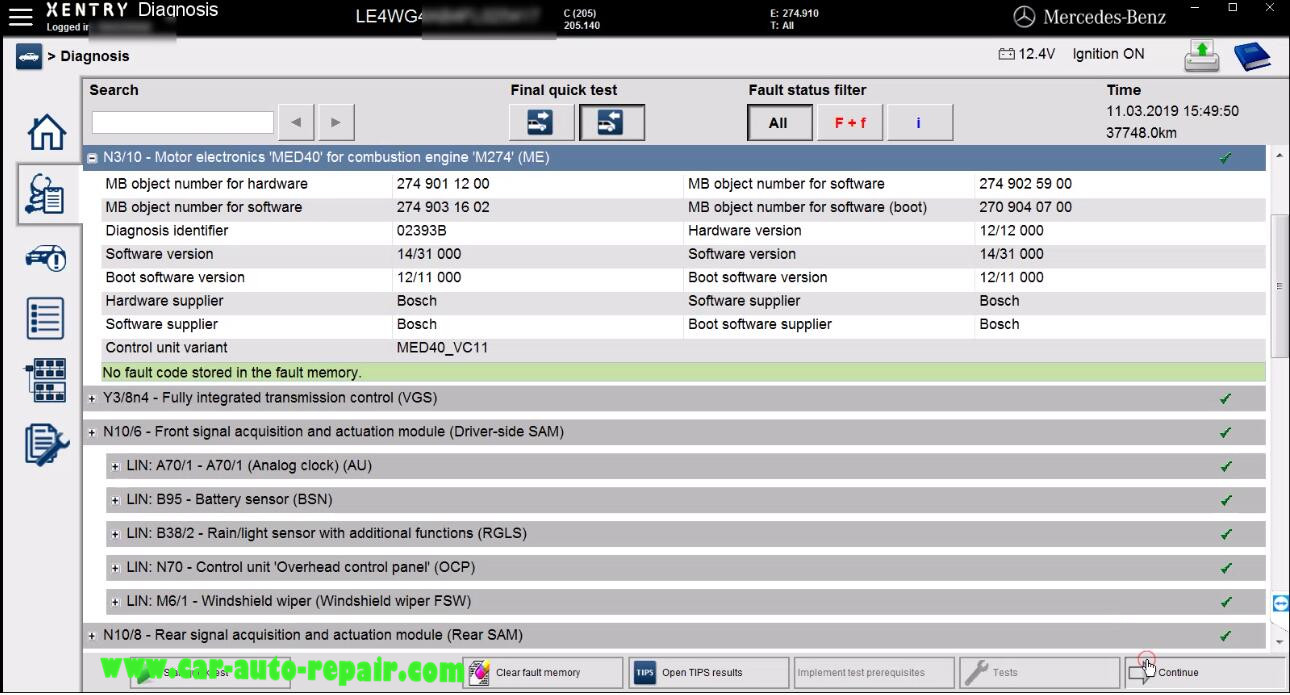 Check the safety information
Tick "I confirm that i have read the safety information"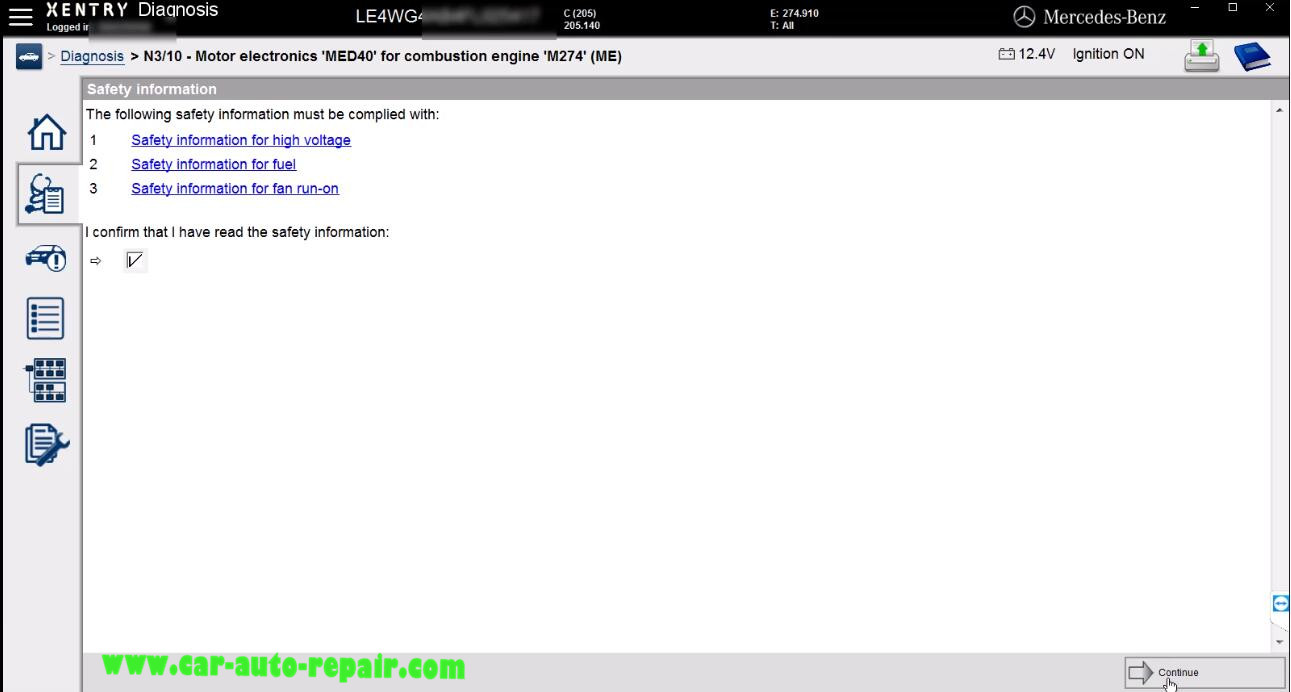 Select "Actual values",then click "Test values while idling"
It will show status of associated actual values,engine speed,coolant temperature sensor,battery voltage,air conditioning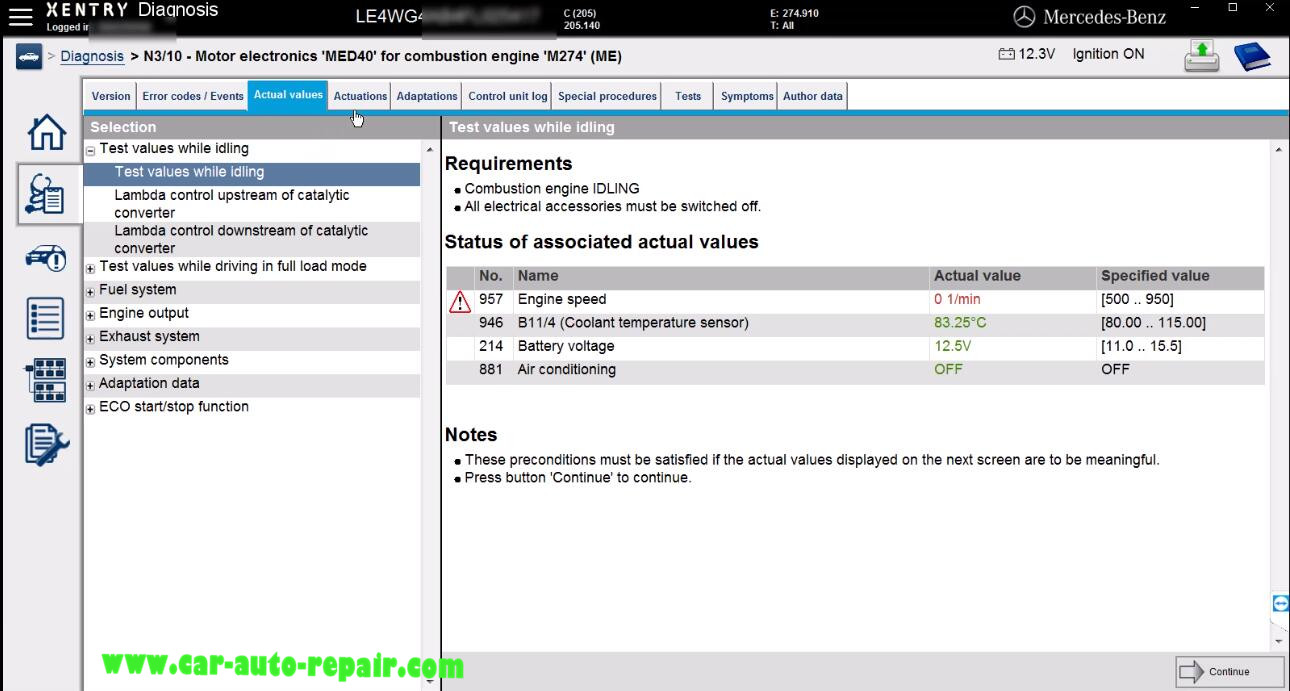 Select "Adaptations" tag
Click "Control unit update"–>"Update of SCN coding"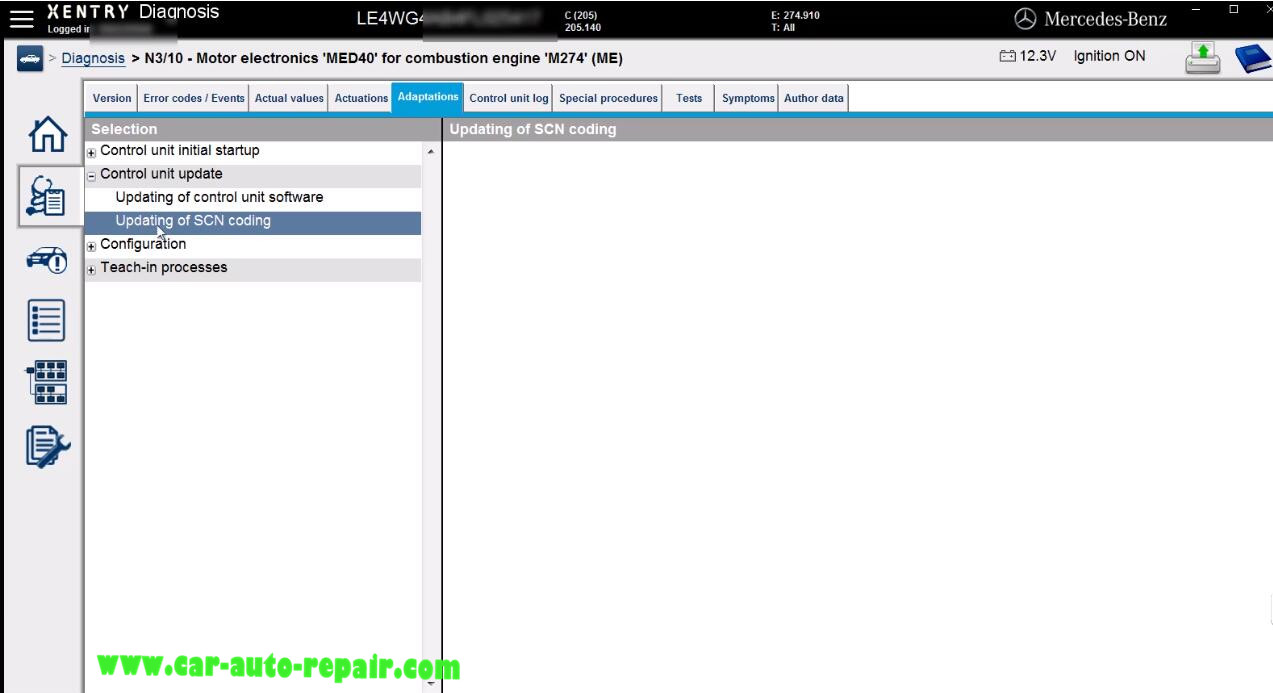 Coding of control unit "Motor electronics MED40 for combustion engine M274"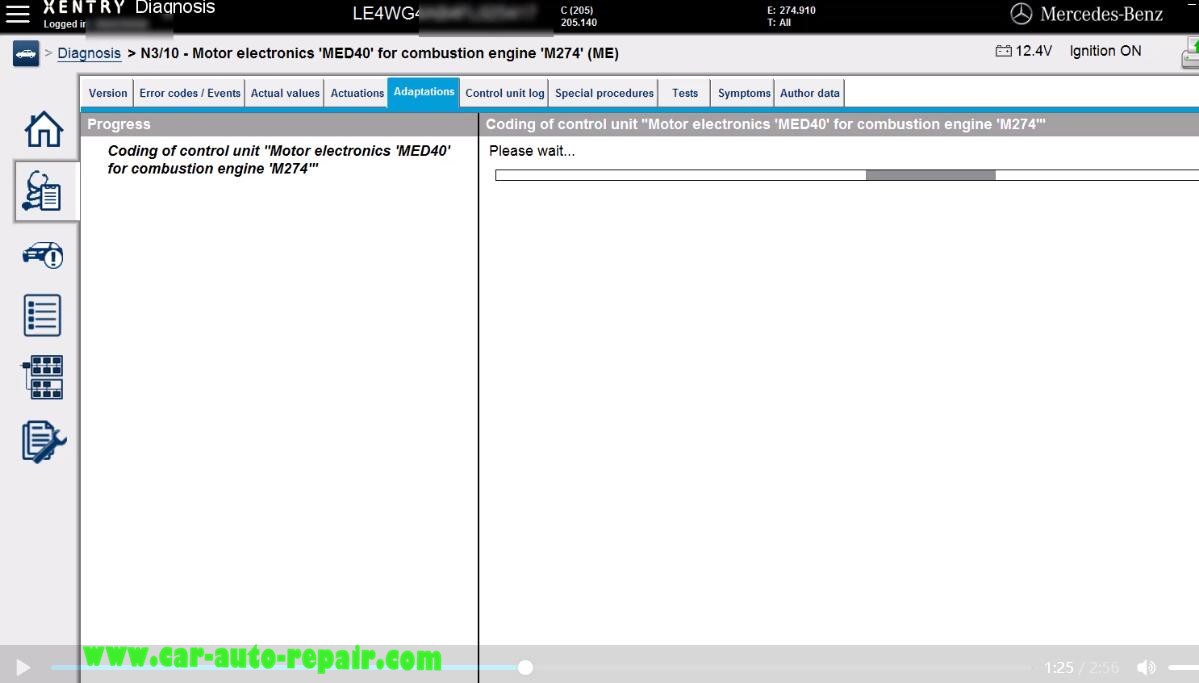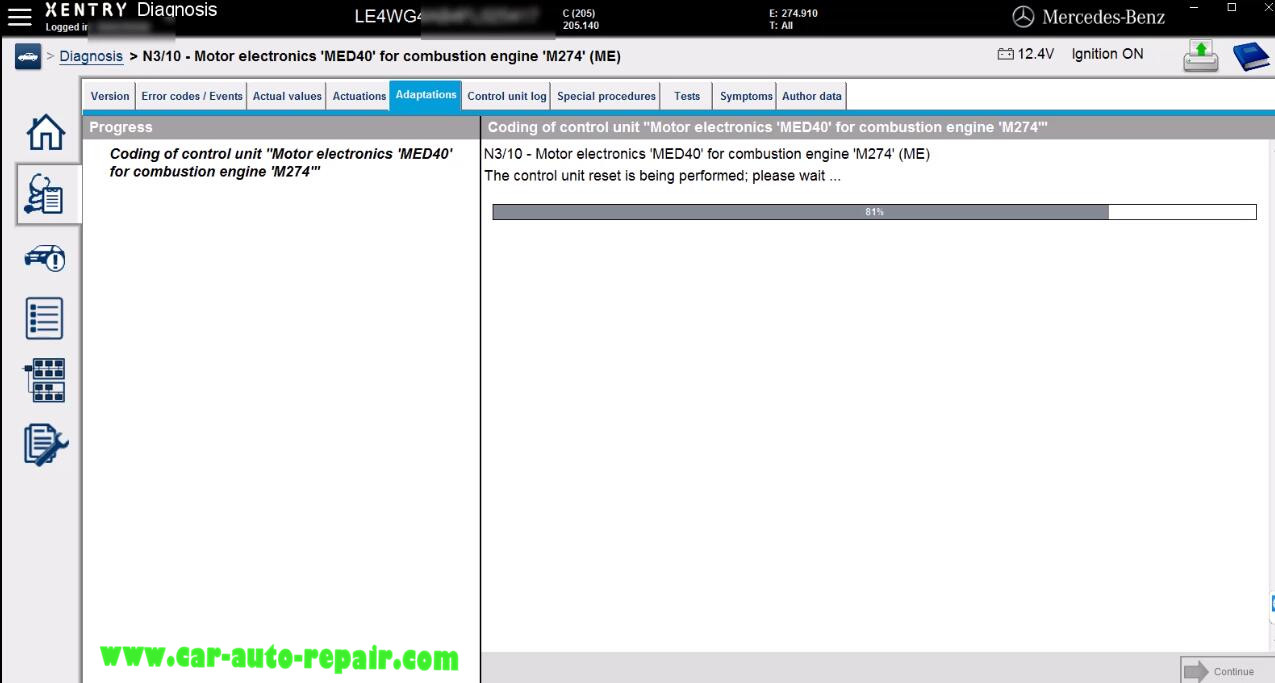 Operate ignition switch according to prompt
Switch off ignition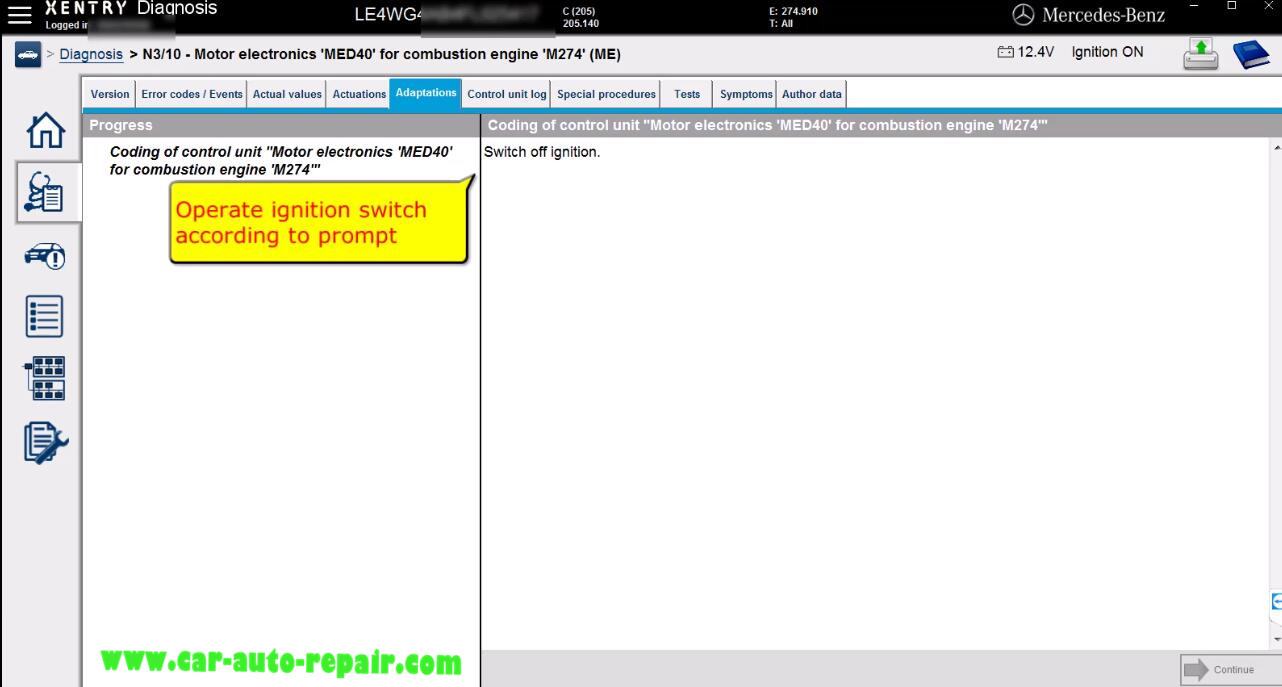 Please wait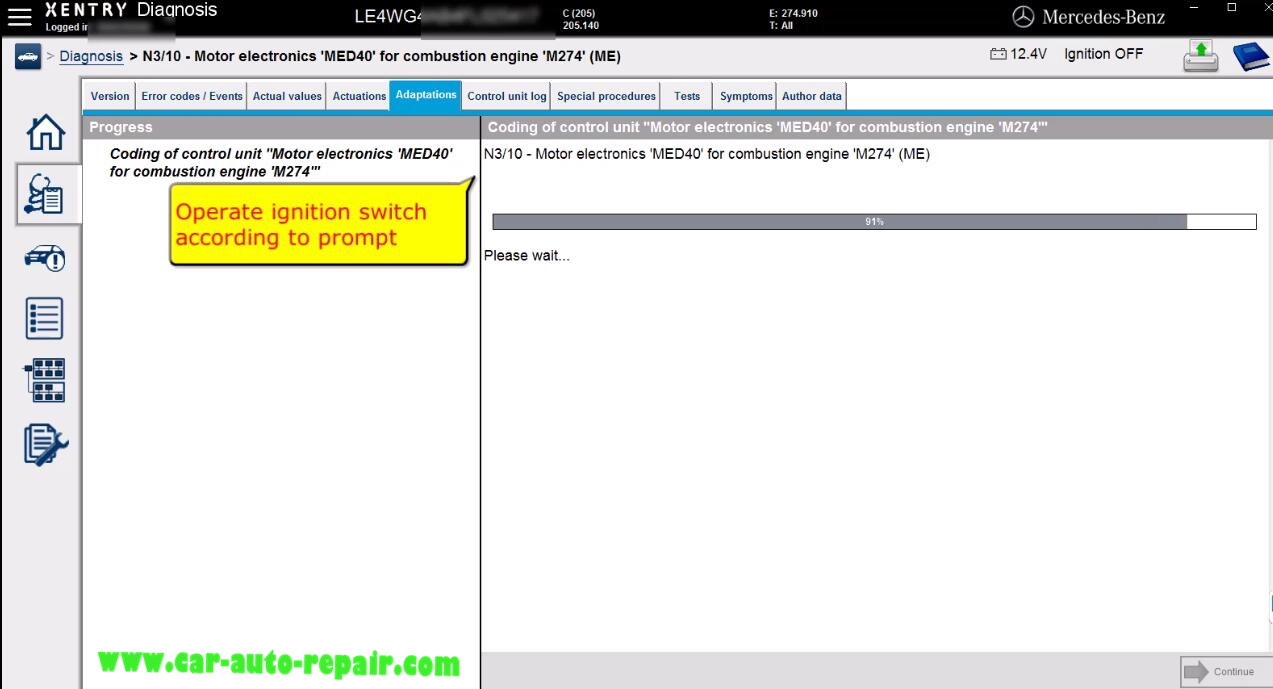 Switch on ignition
Note:Continue the procedure without switching on the ignition can lead to faults or errors in the procedure.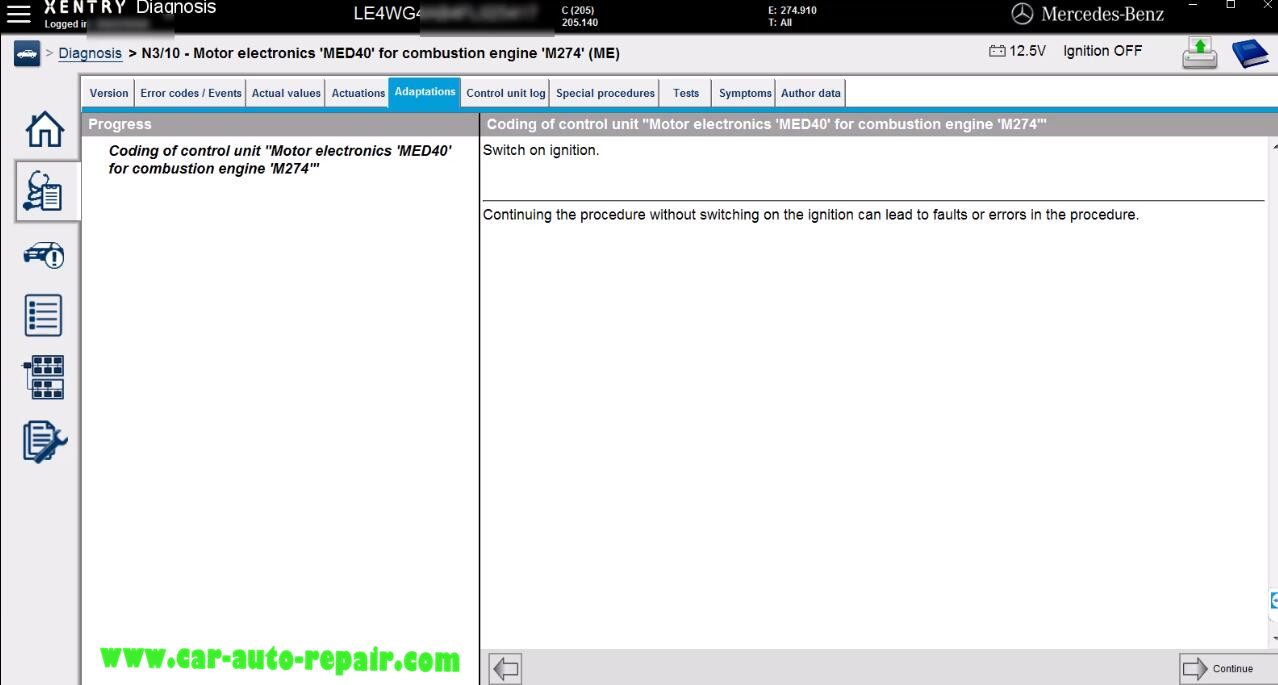 Documentation for repair order
All input fields must be filled out.
After then click "Continue"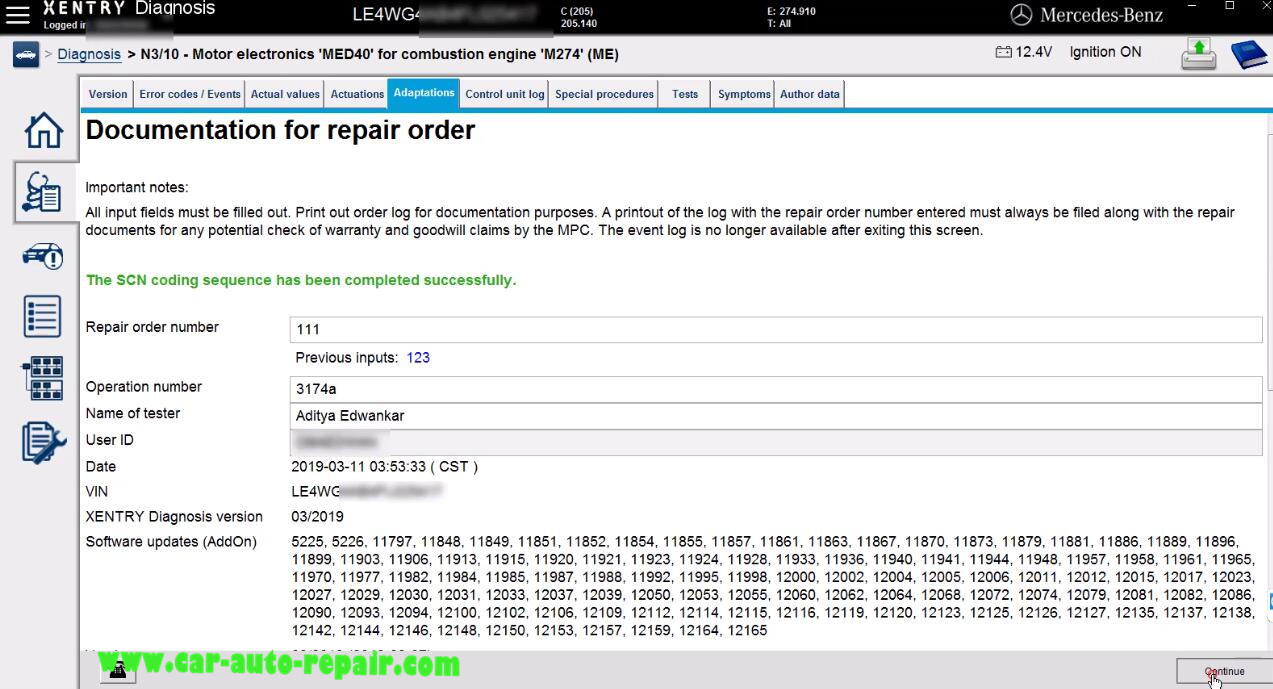 Done!
(Visited 47 times, 1 visits today)