This article show a guide on how to install original Scania SDP 3 software.And if you want to install crack Scania SDP 3 software,this method can not work.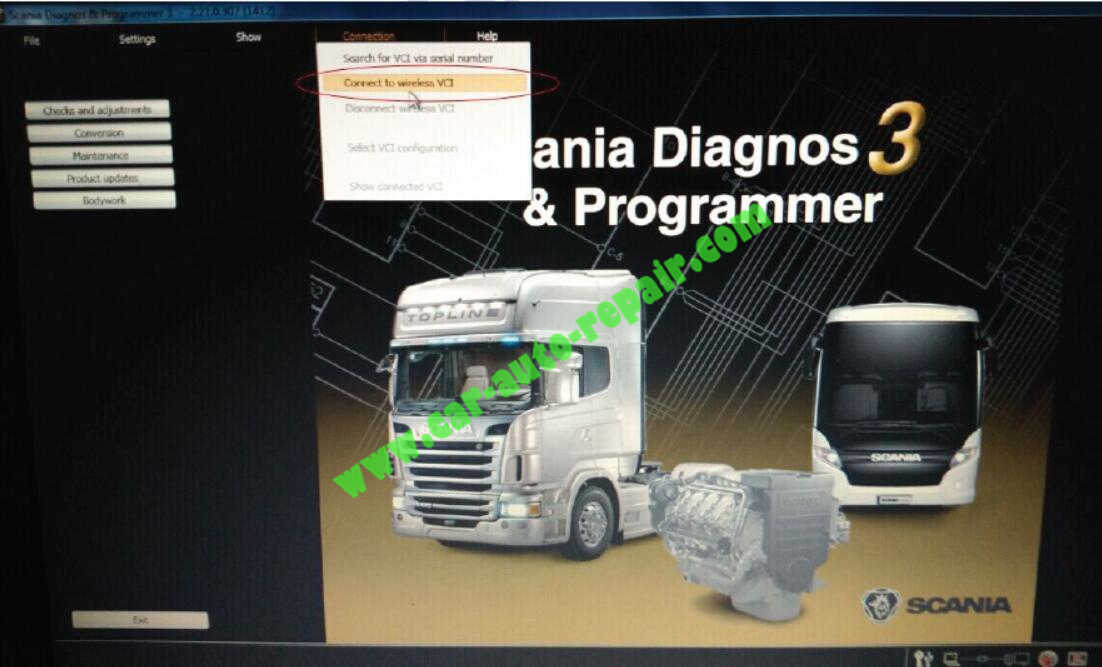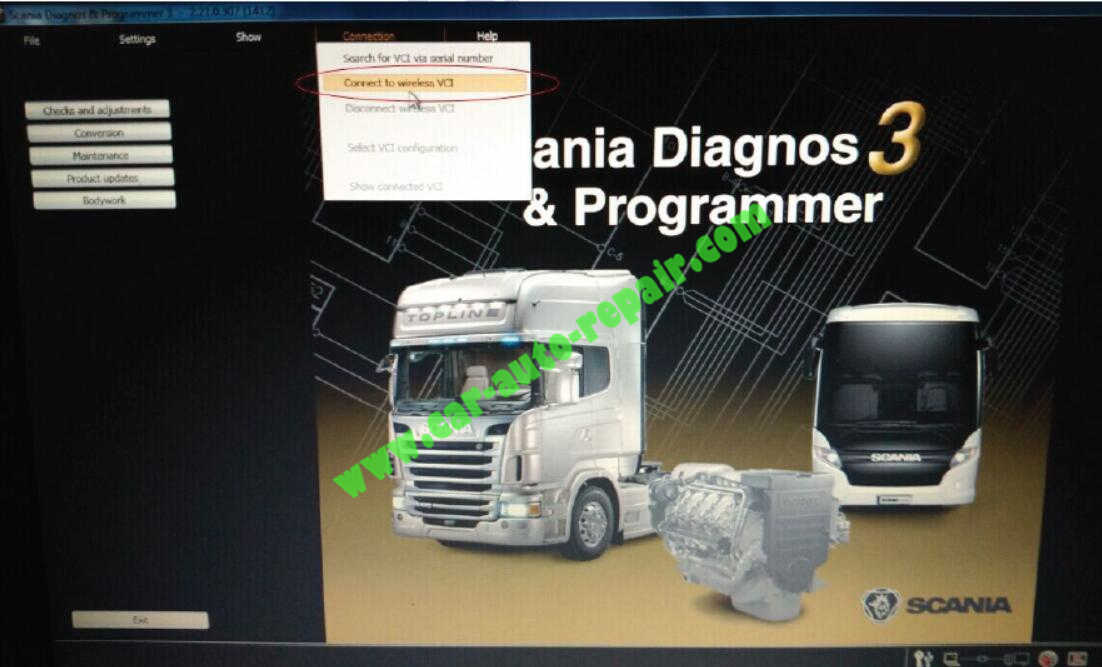 Scania SDP3 Introduce:
Scania Diagnos & Programmer 3 (SDP3) communicates with Scania vehicles and Scania industrial and marine engines. The program has been developed to support the electrical system with CAN communication. The program is used for troubleshooting, adjusting customer parameters, calibrations, conversions affecting the electrical system and updating software in control units.
Scania Installation System & PC Requirement:
Window 7 32bit,Window 8/8.1 32 bit,Window 10 32bit.
20 GB Hard Drive (40 GB or greater recommended)
3 GB free hard drive space required to install the program (after software installation, the operating system requires sufficient free hard disk space to run the program)
Operating System
Windows 7
2.0 GHz or Faster
4 GB or Greater
Windows 8
2.0 GHz or Faster
4 GB or Greater
Windows 10
2.0 GHz or Faster
4 GB or Greater
Monitor capable of supporting a resolution of 1280×768 or higher recommended
DVD-ROM or USB port depending on installation media Full administrative privileges are required to install, use, and update the Allison DOC For PC–Service Tool Internet broadband connection capability (Internet Explorer 8 or greater) for activation/reactivation, receiving updates and file downloads.
Original Scania SDP 3 Installation:
Note: Before the program is distributed, it is virus-checked as comprehensively as possible. Make sure that the computer on which the program is installed is virus-free!
It is necessary to have administrator rights in order to install the SDP3 program.
1.Close all active programs except Windows.
2.Regardless of whether the file was downloaded from the Internet or comes from a CD, proceed as follows:
3.Double-click the program file.
4.Installation starts and a number of dialogue boxes will be displayed. Follow the instructions in these dialogue boxes.
In order to ensure that the computer has the correct drivers and software for the USB key and VCI, you must insert them in the computer during installation.
Note:A USB key supplied by Scania is required. In accordance with the applicable agreements, the USB key is the property of Scania. This means that a stolen or lost USB key should be reported to Scania, where it is entered on a list of blocked IDs. To do this, contact your distributor who will in turn contact Scania.
Distributors can find more information on USB keys in the VCI and USB procedures for external administration. This can be accessed via SAIL under Services/Technichal Information/VCI and USB keys tab.
When installation is carried out for the first time, the Windows hardware wizard starts. Work through the hardware wizard and then continue with the installation.
Installing SDP3 may involve several installations and it is only when all these have been carried out that you can use the program correctly.
2022 Scania SDP3 V2.53.2 V2.40 Diagnostic Software Free Download
Crack Scania SDP 3 Installation:
Please set date/time to March, 2017 (i.e 27/03/2017) on Windows 7 64-bit PC/computer.
Step 1: Install Adobe Reader
Open SDP3 2.31 software CD
Open AdbeRdr920_en_US
Install Adobe Reader 9.2
Click Next
Click Install
Adobe Reader setup completed. Click on Finish
Step 2: Install Microsoft.NET 2015
Open NDP462-KB3151800-x86-x64-AIIOS-ENU and install Microsoft.NET 2015
Accept license terms. Click on Install
Installation is complete.
Click on Finish
Step 3: Install Scania SDP3 2.31 Setup
Open Scania Daignosis & Programmer 3 2.31 setup
Install Scania SDP3 2.31 setup
Click on Next
Accept license agreement
Choose destination folder C:/Program Files (x86)/Scania/SDP3
Click Install
Make sure that the VCI unit and the SDP3 USB key are disconnected from the computer before continuing with this installation.
Complete the SDP3 2.31 setup.
Click on Finish
Step 4: Turn off User Account Control
First copy sdp3 patch 2.31 folder from software CD to desktop
Right click the mouse->Personalize->Control Panel->User Accounts and Family Safety-> User Accounts->Change User Account settings
Select Never notify and press OK
Open sdp3 patch 2.31 folder on desktop
Run tmode as Administrator
Restart computer to turn off User Account Control
Step 5: Install SDP3 driver
Open patch folder
Open drivers folder
Run install_divers as Administrator
Run install as Administrator
Select Install this driver software
Driver installed successfully.
Step 6: Run SDP3 & Change Language
Open patch folder->FIX SDP3 2.31 folder
copy these 2 files SCOMM_SSK.dat and SCOMM_SSK_HL.dll and replace them on C:/Program Files (x86)/Scania/SDP3
Open SDP3 software on desktop
Accept warning and Adobe Reader licences agreement
Select Connection tab-> Connect to wireless VCI
Exit SDP3
Open SDP3 Configurator
Select language
Then run Scania SDP3 software again, language is set to you desired.
(Visited 17 times, 1 visits today)