Scania SOPS File Encryptor/Decryptor +XML Editor
Scania SOPS file name stands for – Scania Onboard Product Specification. It's a file format that you can download (export) from Scania vehicle to your computer with Scania SDP3 software and Scania VCI2 diagnostic adapter. To modify these files, you need to convert them to an editable XML file, and that's why you need SOPS file encryptor/decryptor software.
Scania SOPS Encryptor/Decryptor helps to convert Scania SOPS files to editable XML files and convert them back after editing to SOPS file format.
This donwload link include a how to use video guide,no need installation,no need activation,you can use it directly.And for detail about this software,check here:Scania SOPS File Encryptor/Decryptor +XML Editor Download
Note:You will get donwload link and extract password on this page automatically fter payment,and if you can not get download link or have any problem please contact us.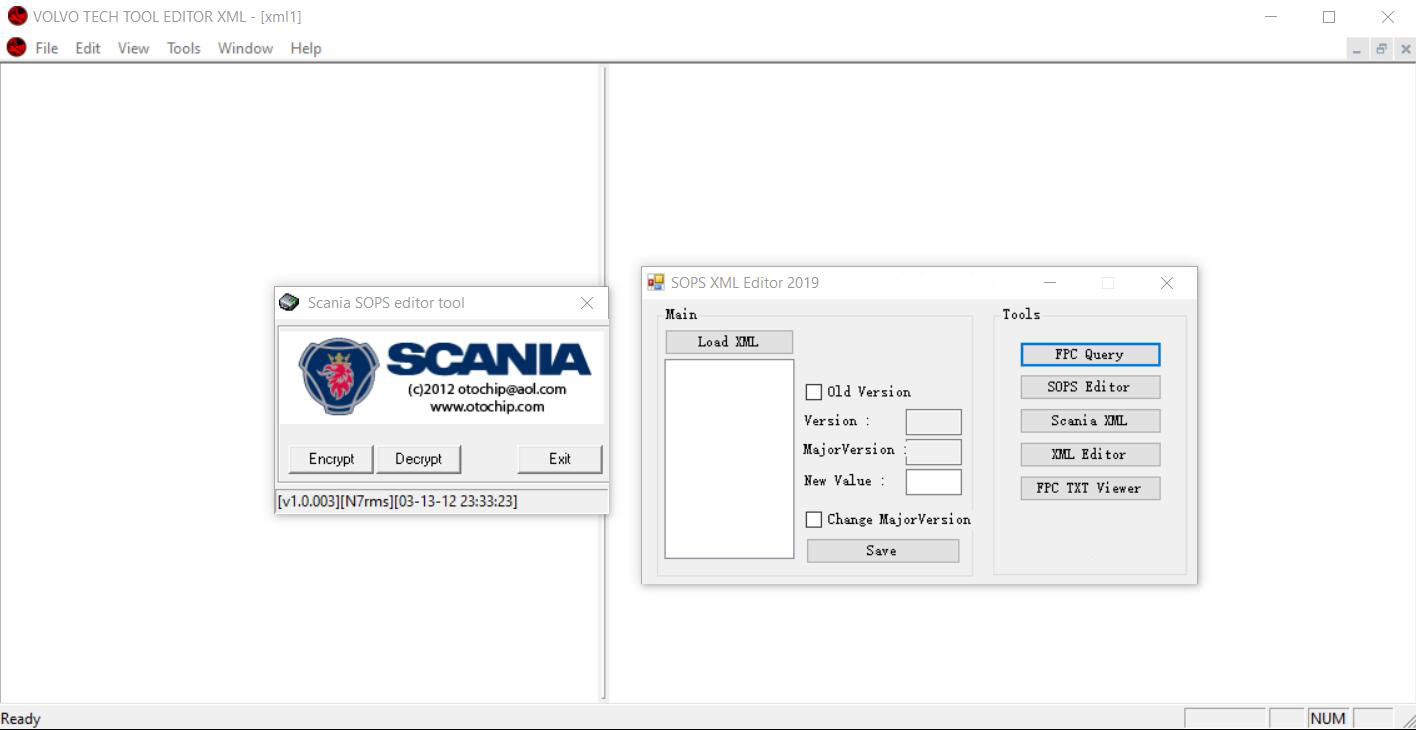 (Visited 61 times, 1 visits today)