This instruction show you guide on how to use AVDI and ProTag programmer perform all key lost programming for FIAT Tipo 2015+.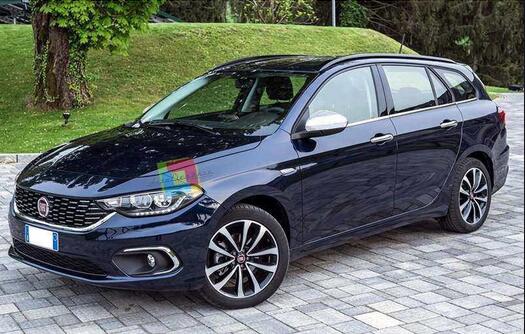 Procedures:
Connect AVDI programmer to vehicle OBD port and pc,then connect ProTag to PC.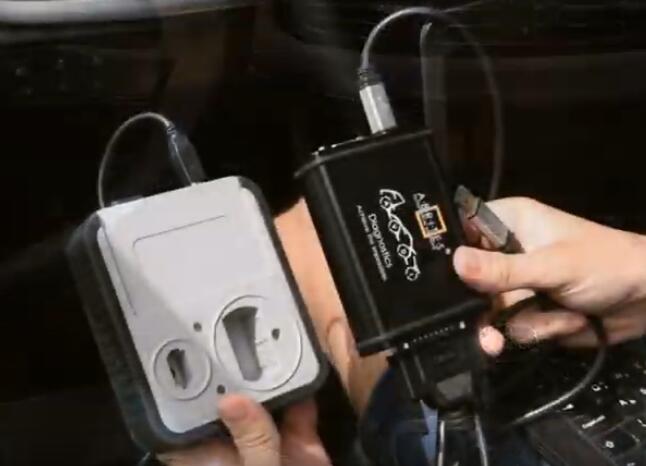 Run software and select "FIAT"
Select "Special Function",then click "Key Learning"
FIAT–>TIPO,click "Continue"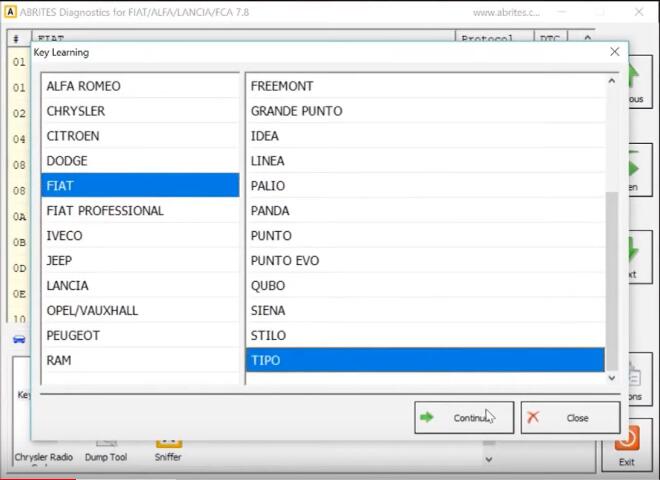 Select "Prepare Transponder"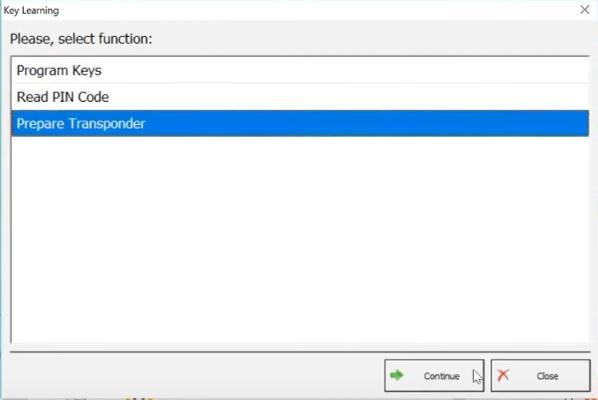 This function will prepare a transponder for learning using the Key programming function.
Note:Internet connection and valid AMS are required!
If security gateway is installed,it must be bypassed before proceeding.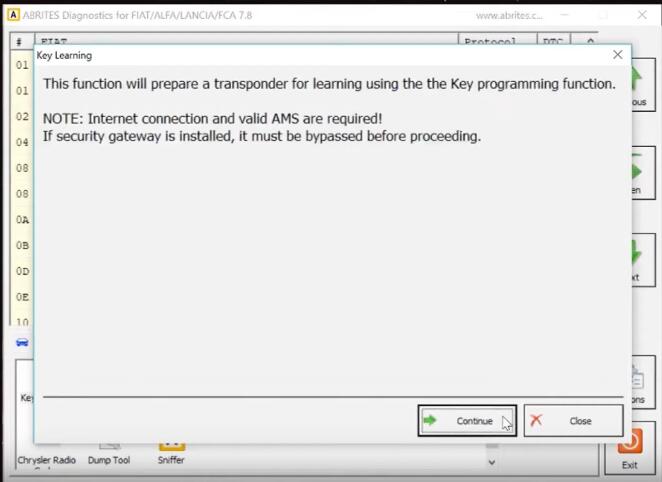 Please start switching Ignition OFF/Ignition ON several times.Wait at least 3-4 sec.after each switch.When there is enough data,the software will continue with calculation.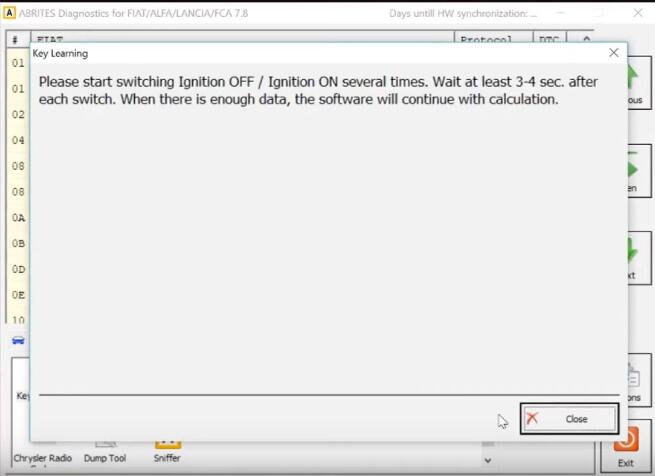 Here after 9 times repeat,it show "Calculating,please wait" message,now just wait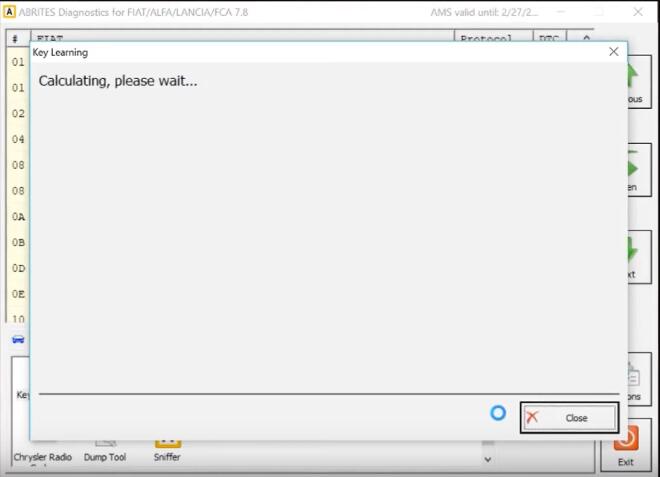 It show you with below message,follow the prompt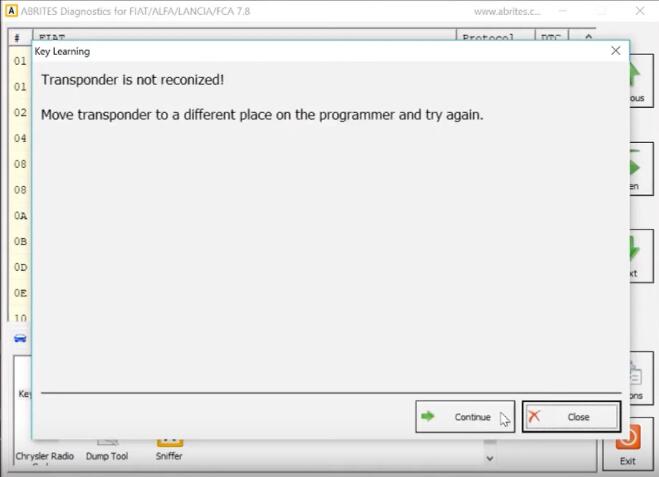 Now inset the key transponder into the ProTag programmer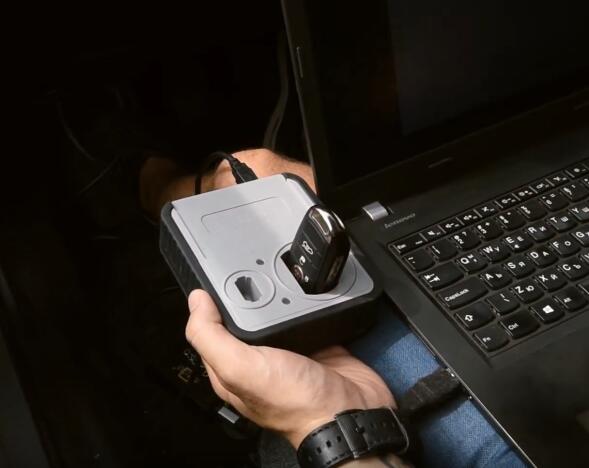 The transponder is successfully prepared.
Now use the key programming function to learn the transponder to the car,
The PIN code is 78737
The key is now prepared,you can use it to switch ignition ON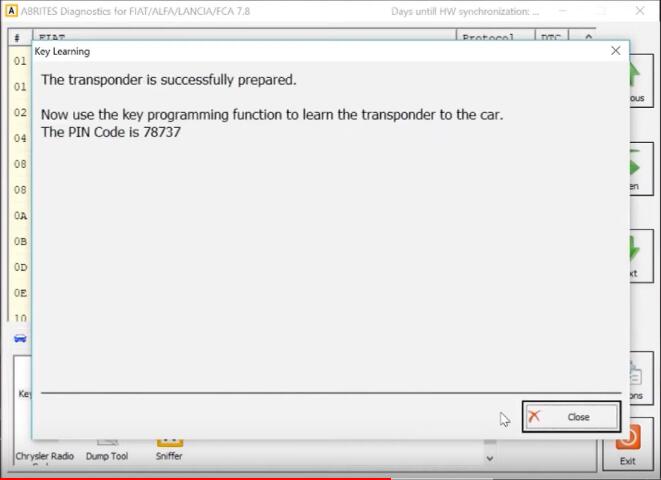 Back to special function menu to select "Key Learning"–>"FIAT"–>"TIPO"
Now select "Program Keys"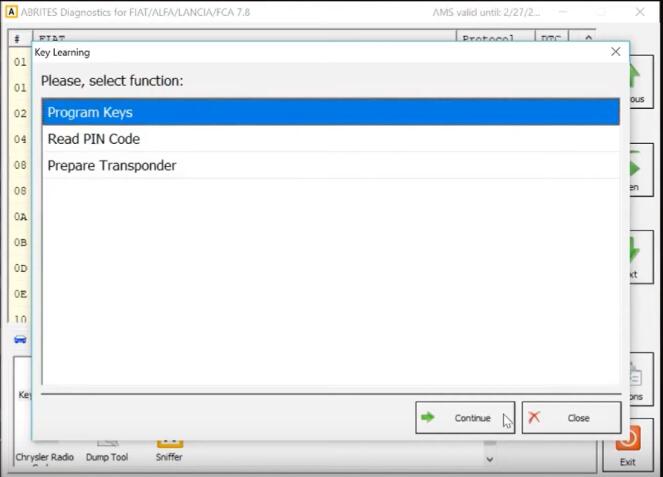 Remember that all the available keys (FOBIK) must be stored.
The keys(FOBIK) not available during the storage procedure will be deleted from the control unit memory and it will not be possible to use them again.
A maximum of 8 keys(FOBIK) can be stored.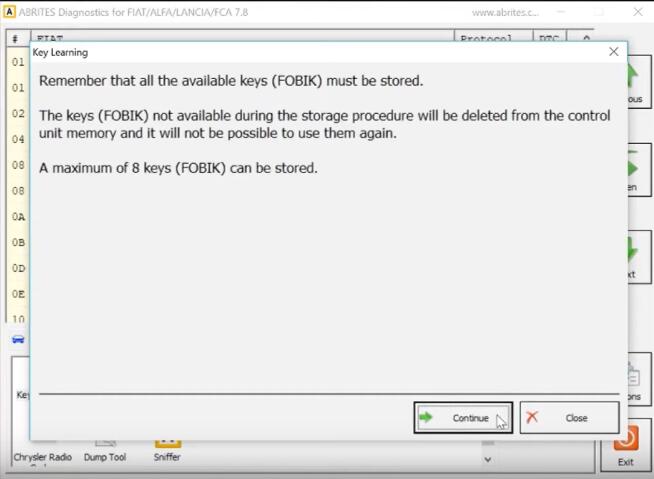 Select PIN code read before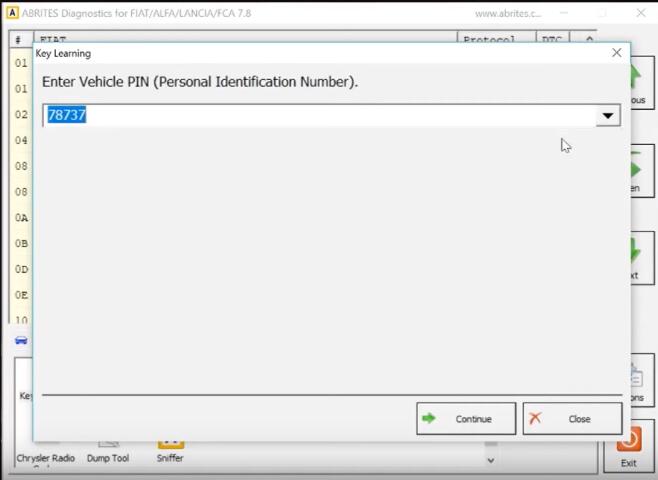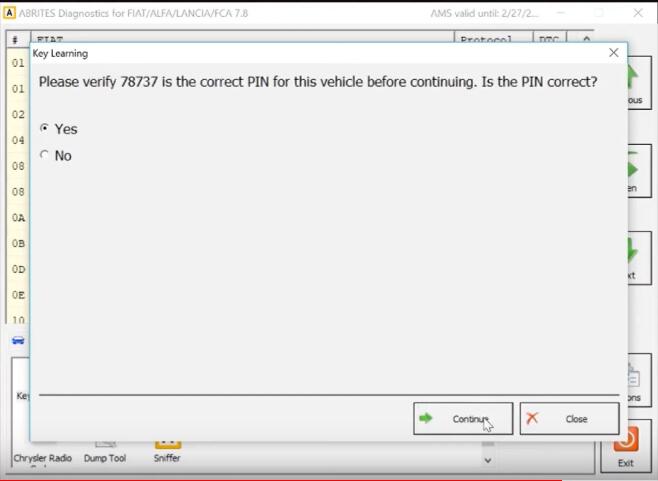 If not already inserted,insert key to be programmed now.Press Continue once the un-programmed key has been inserted.Ignition should be in the RUN position.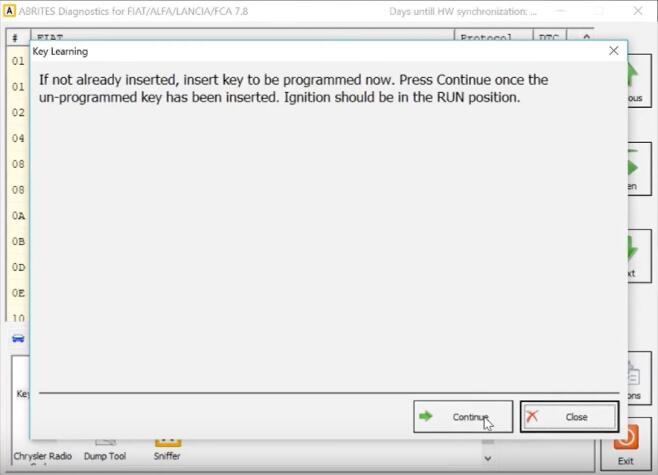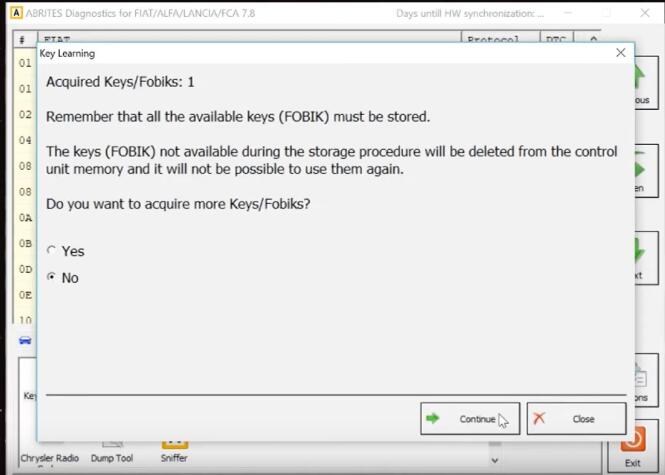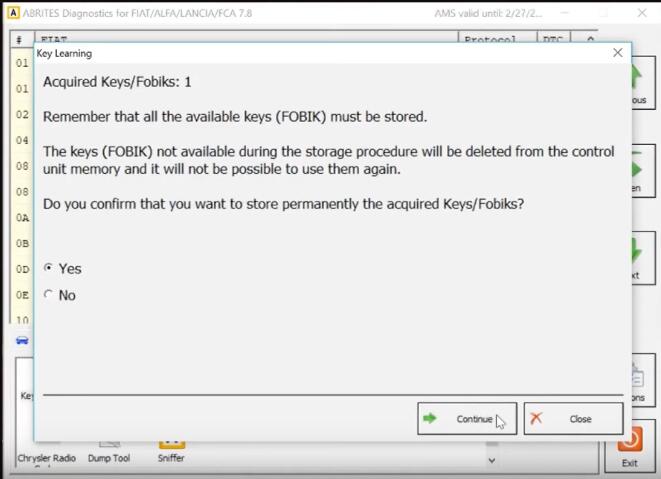 Press continue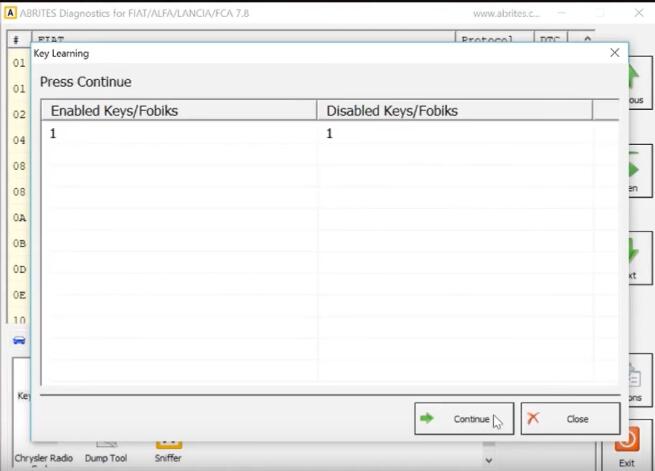 Now FIAT key programming successfully,test new key!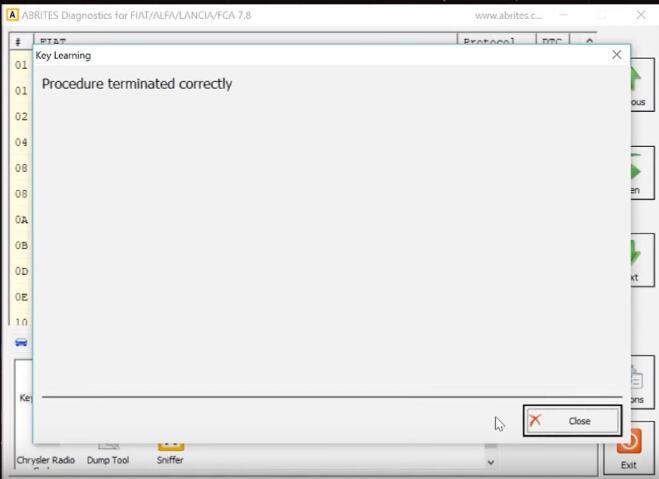 For move AVDI case,please check:AVDI Key Programming Cases.
(Visited 43 times, 1 visits today)