Here is a step by step guide on how to use Launch X431 IMMO Pro device to clone VL381 gearbox control unit for VW and Audi. And for more about VW repair,please refer to Volkswagen trouble repair.
Devices Used:
LAUNCH X431 IMMO (Amazon Official Shop)
Procedures:
Power on Launch X431 IMMO Pro,then enter menu to select "Gearbox"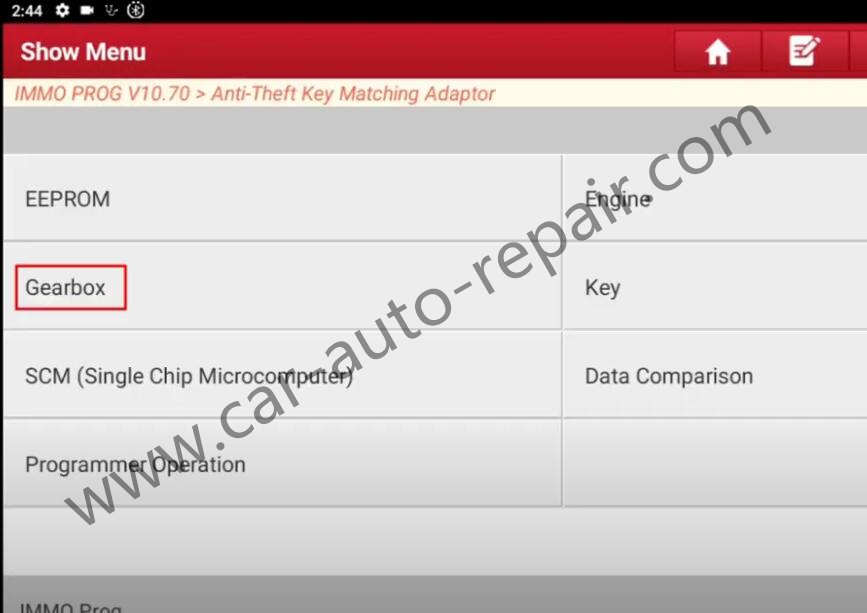 Select "VL381(0AW)"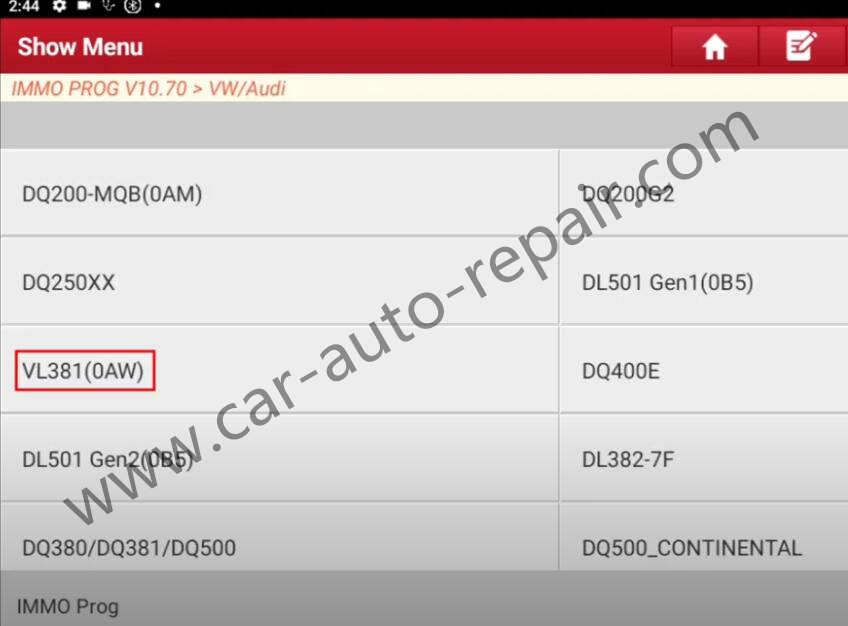 Select "View Wiring Diagram"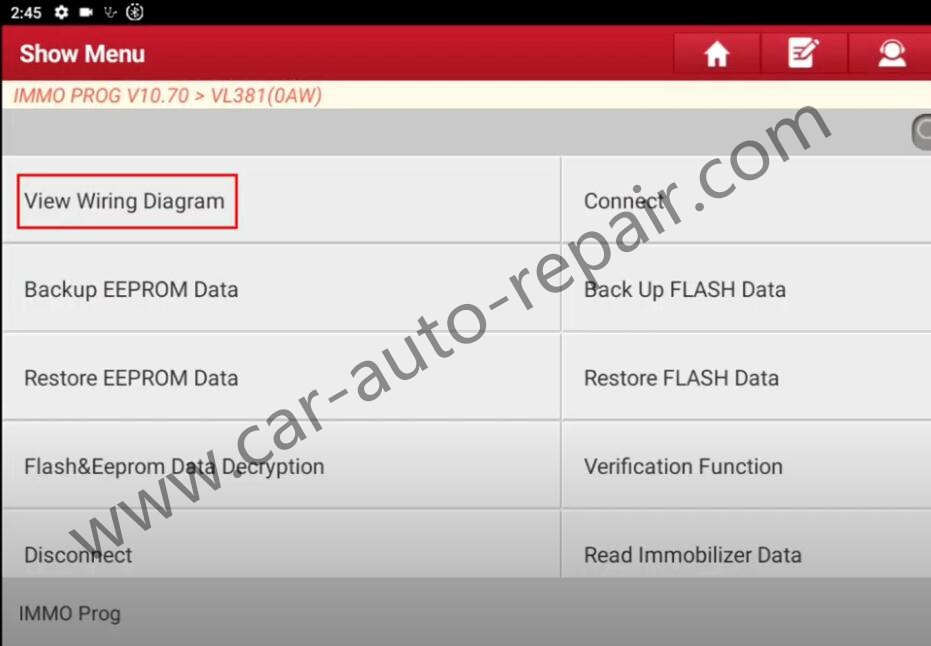 Please connect ECU to the diagnostic connector according to the diagram show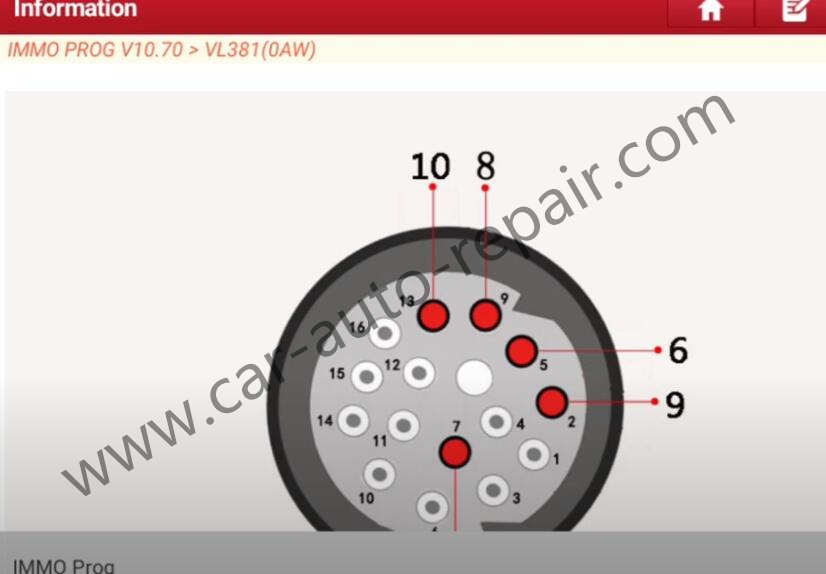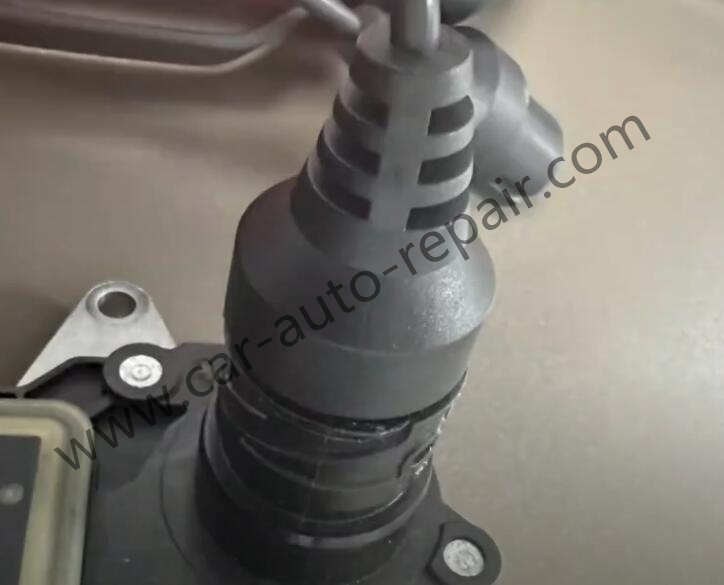 Back to select "Connect"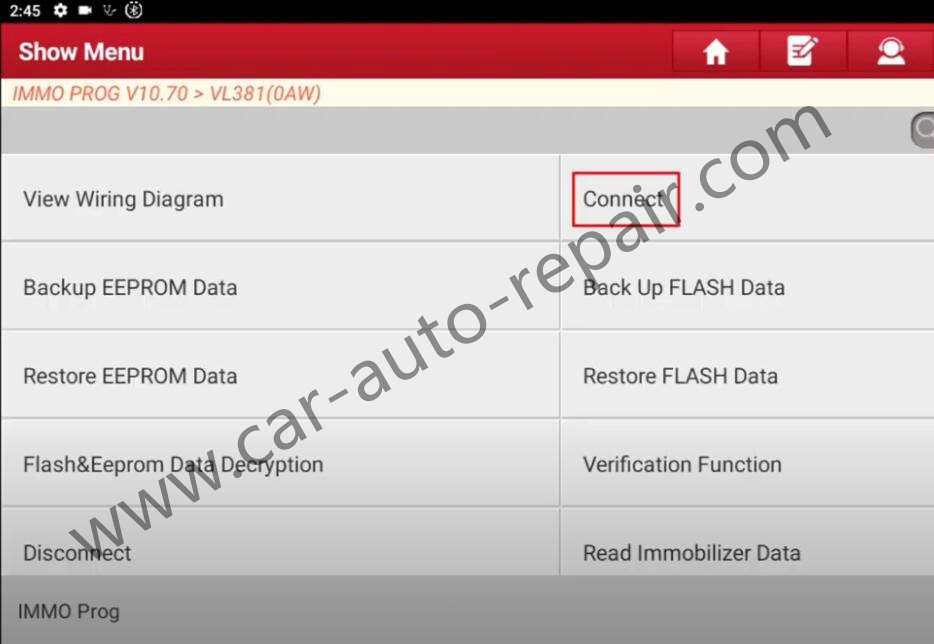 Select "Backup EEPROM Data"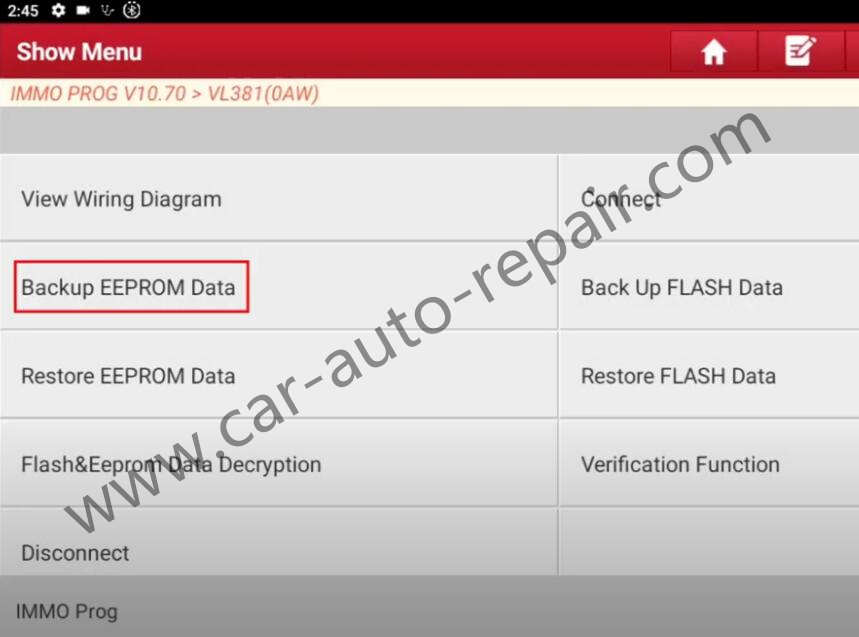 Save it on your device (Launch X431)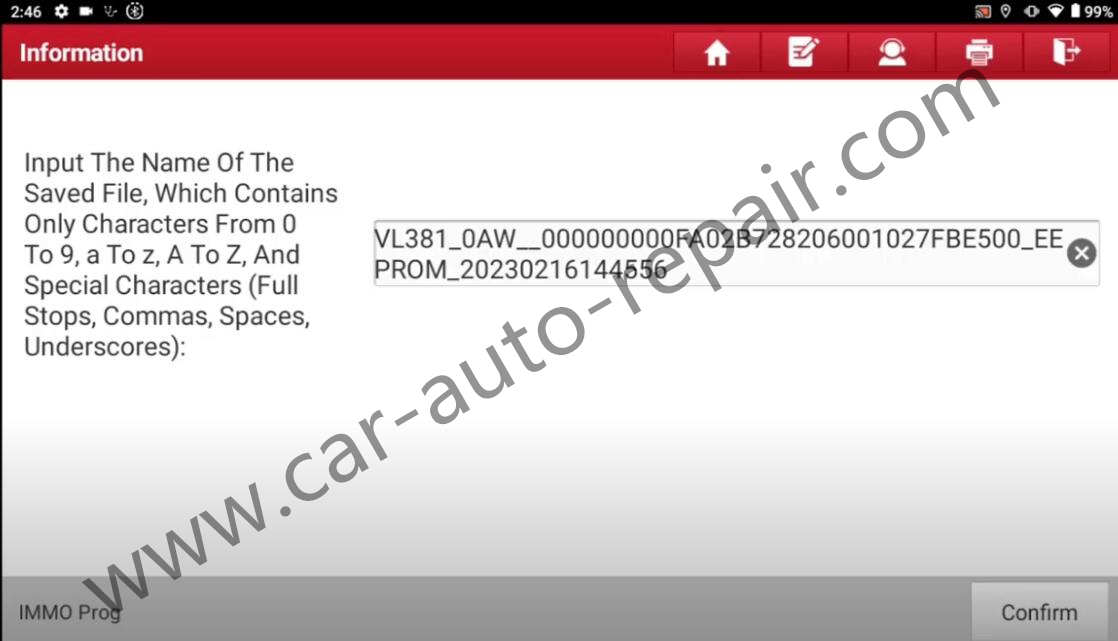 Same operation steps to back up Flash Data and save file.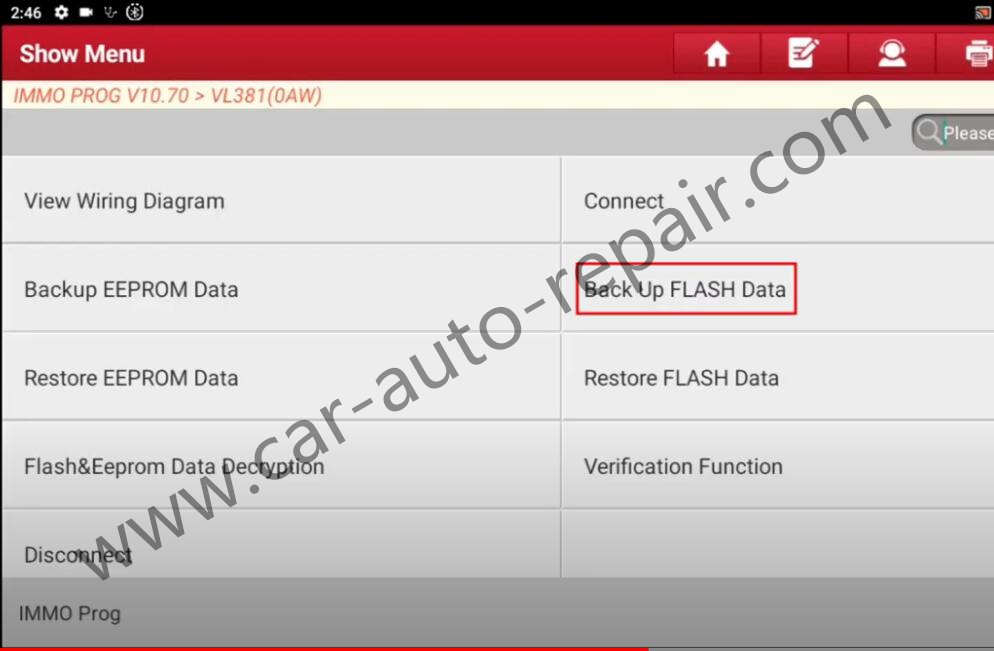 Now disconnect old gearbox unit and plug a new gearbox unint.
Select "Restore EEPROM Data"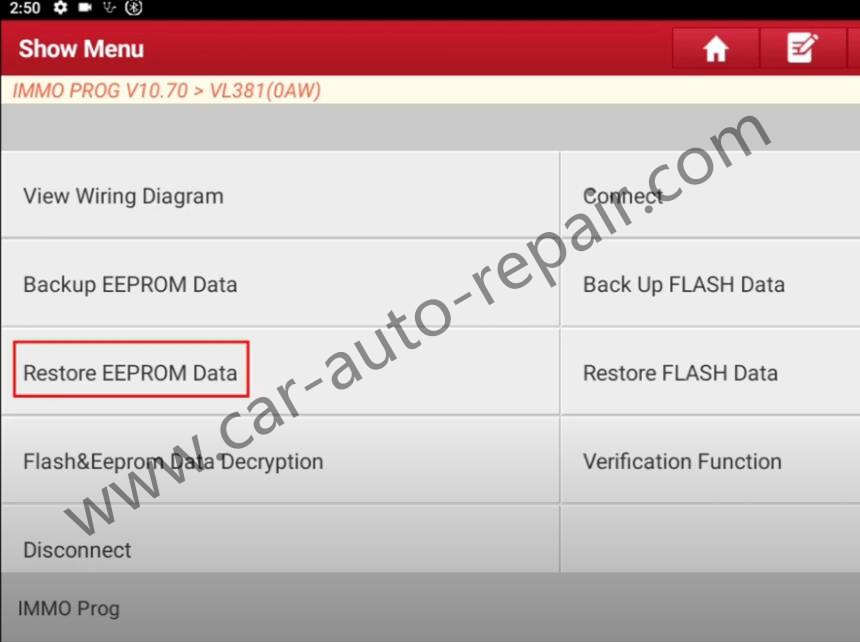 Select the EEPROM data file you save just now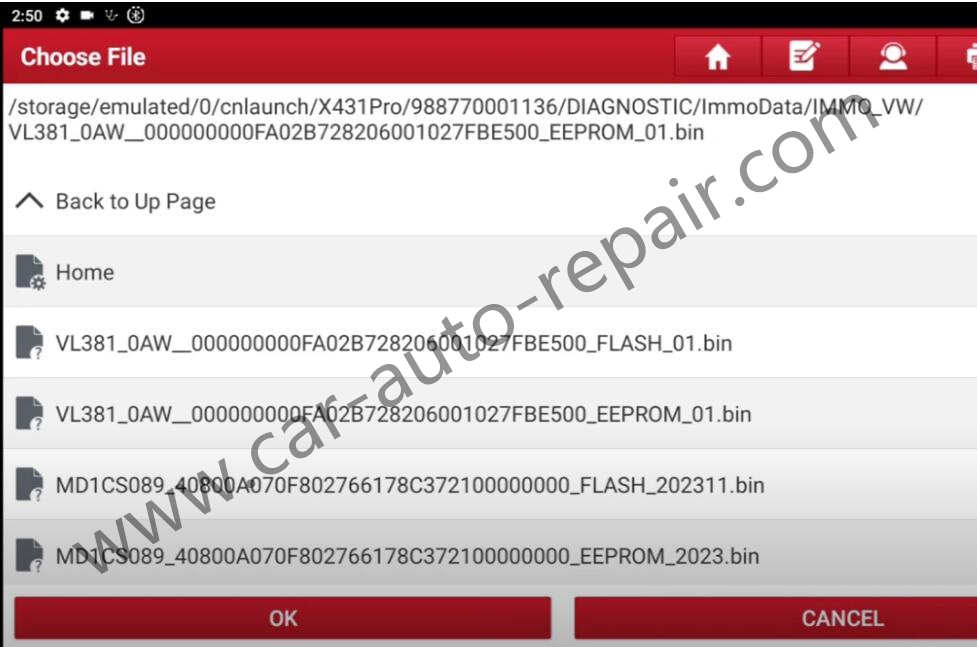 Same operation step to restore FLASH data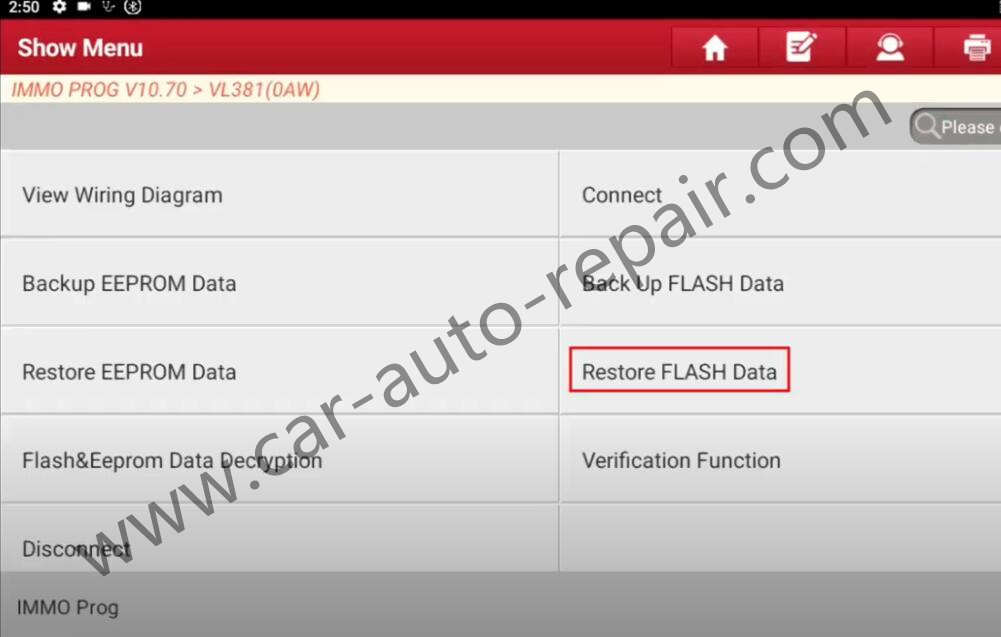 After both finish,click "Disconnect"
Done!
More test report about Launch X431 please check:Launch X431 Test Report
Visited 7 times, 1 visit(s) today