This instruction show you step by step guide on how to use Launch X431 IMMO Programmer to clone BOSCH MD1CS089 ECU.
Device Requires:
LAUNCH X431 IMMO (Amazon Official Shop)
Procedures:
Run Launch X431 IMMO Pro device,then enter menu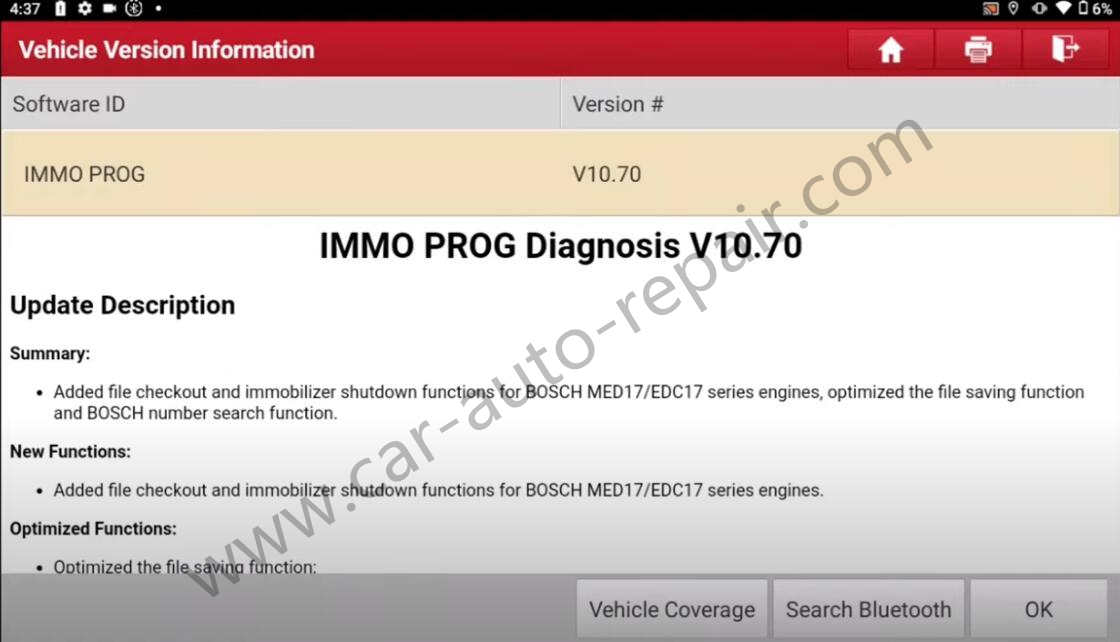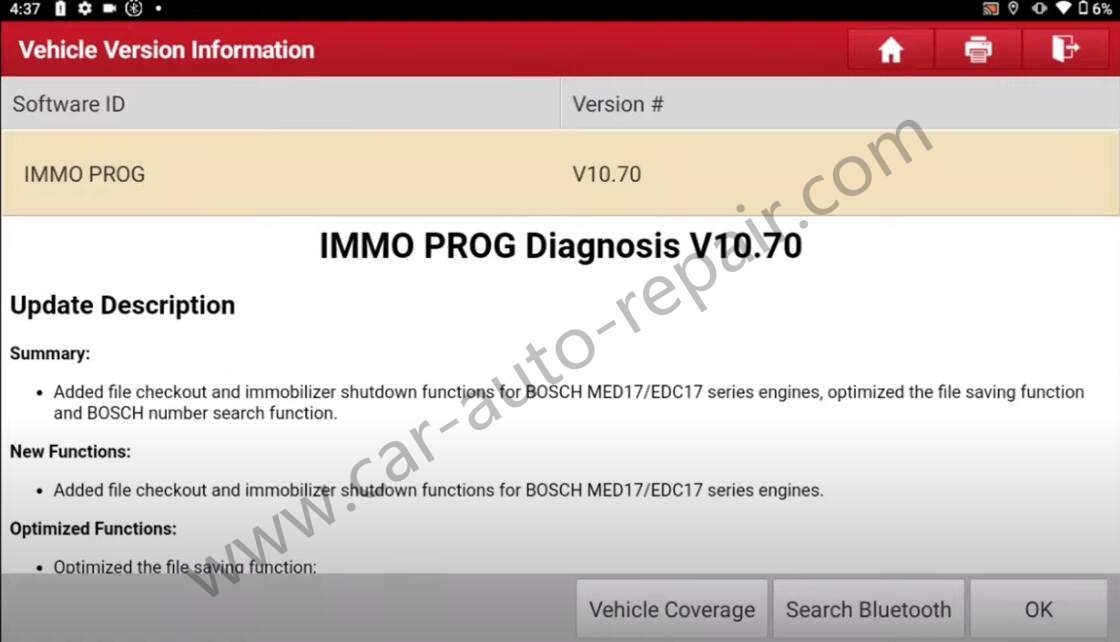 Please simultaneously connect the diagnostic connector and anti-theft programmer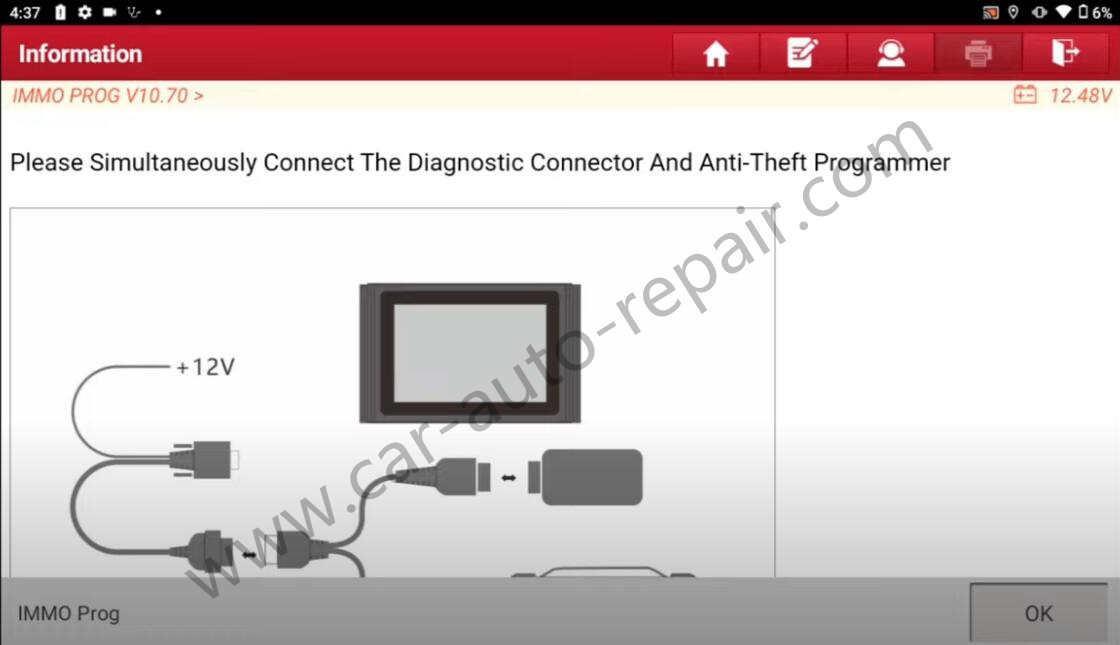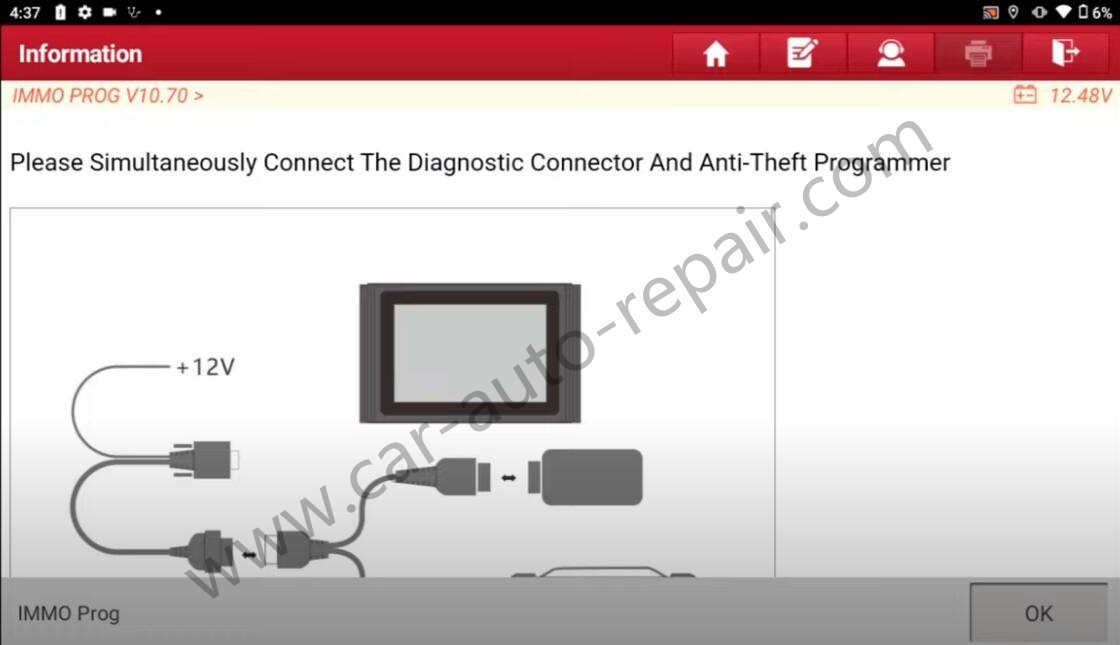 Select "Engine"à"Bosch" à"MD1XX/MG1XX"à"MD1SC089"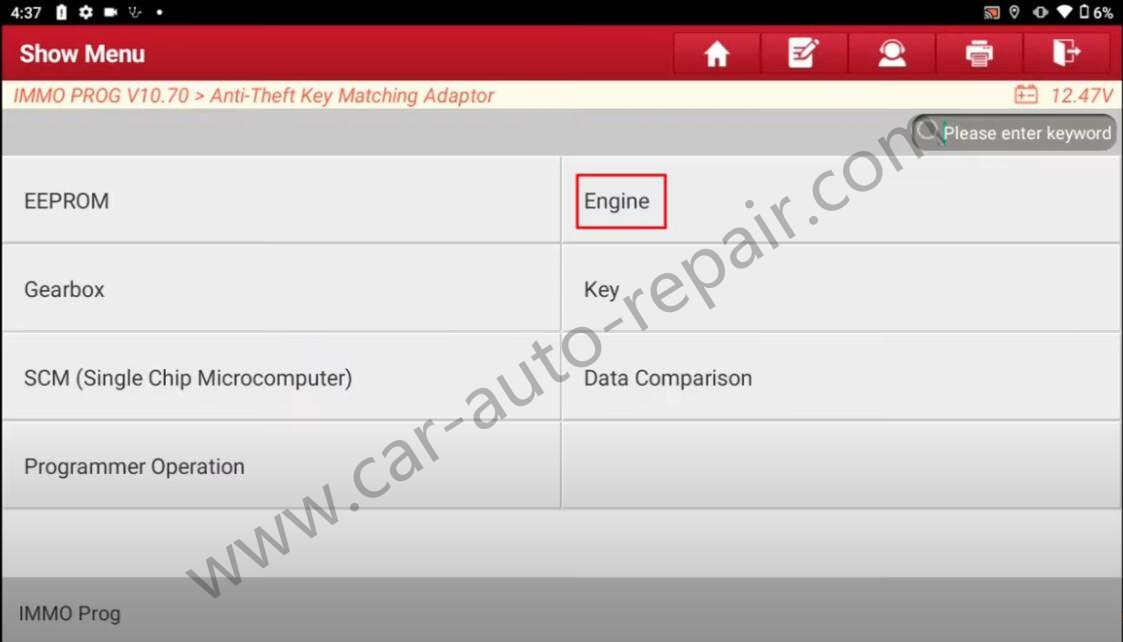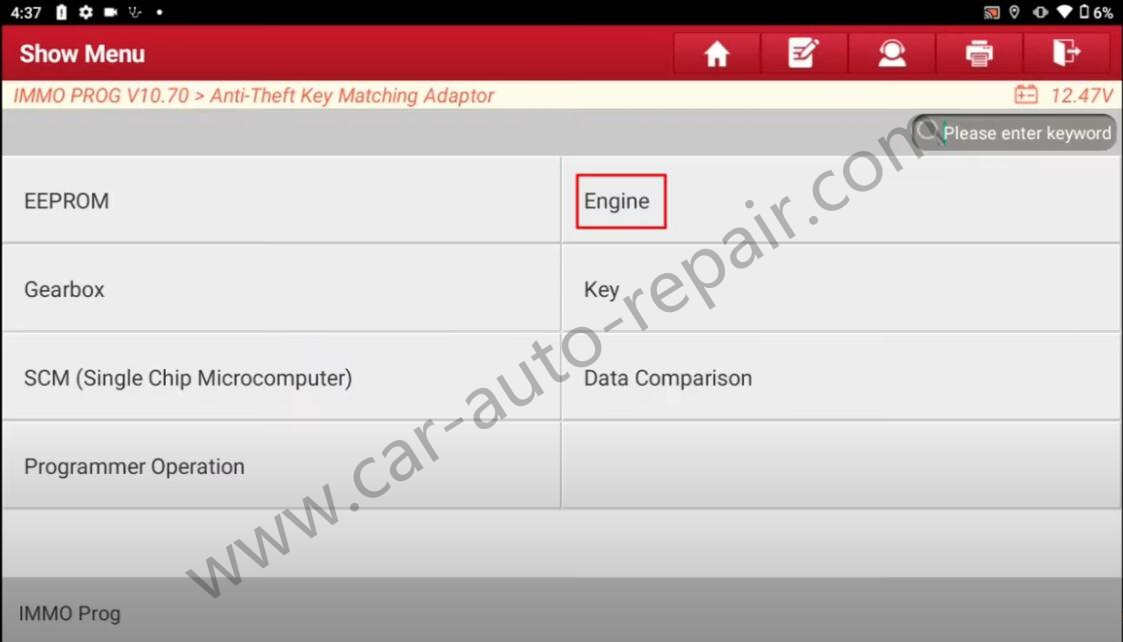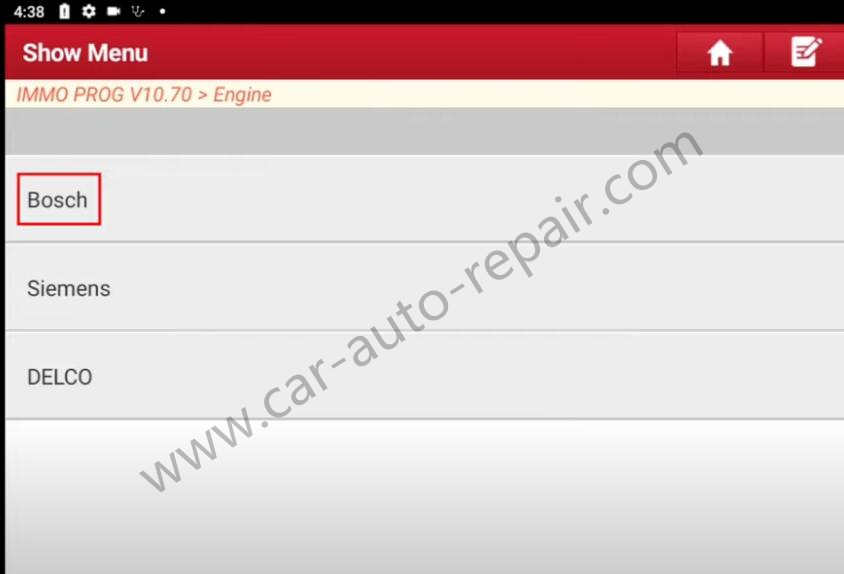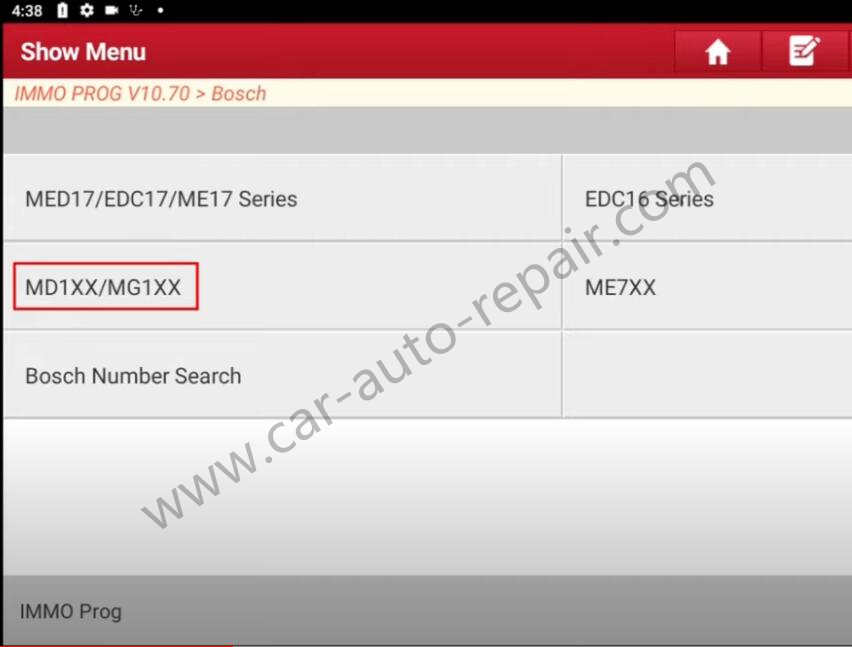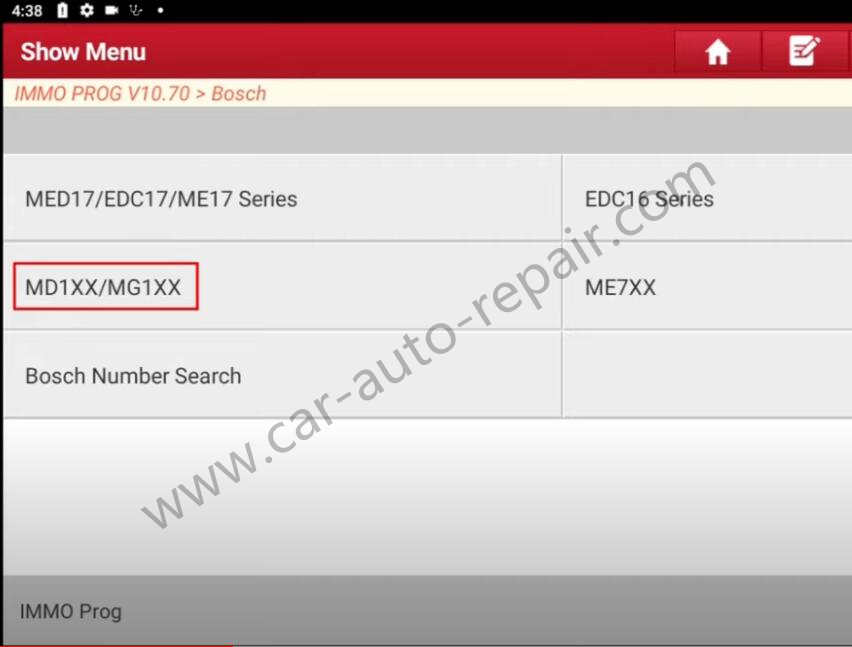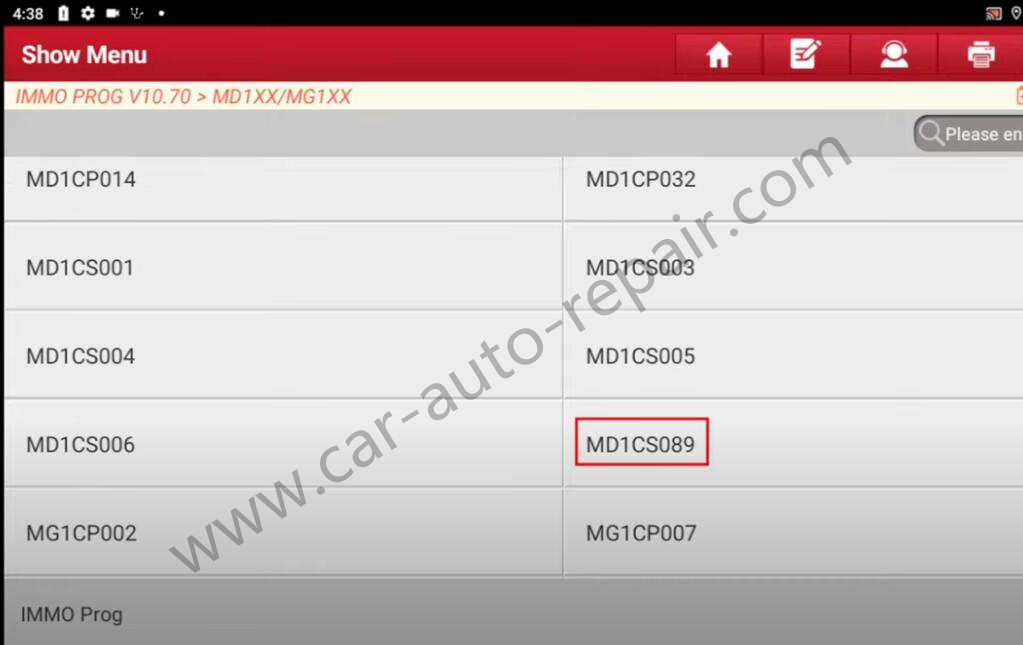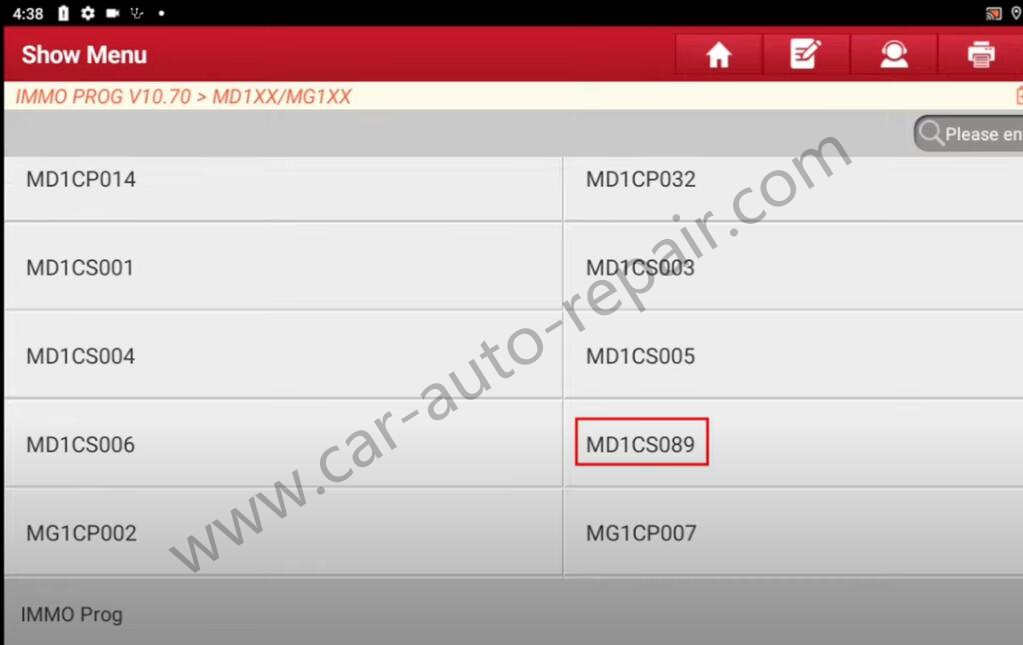 Note:If the current engine belongs to any one of the VW,Audi or Porsche models.You need to access the car model software to perform the cloning function.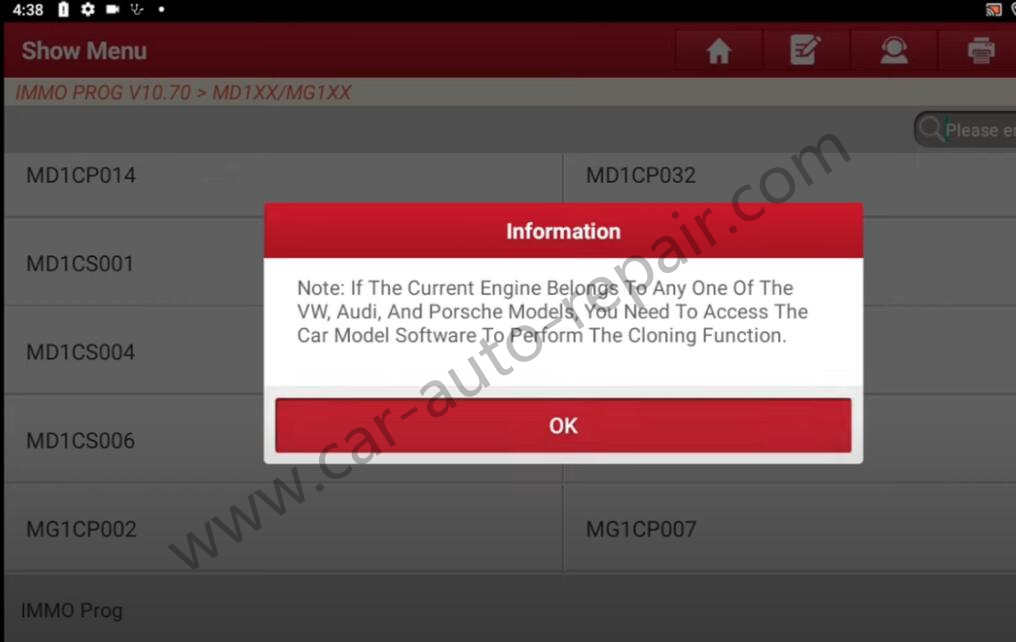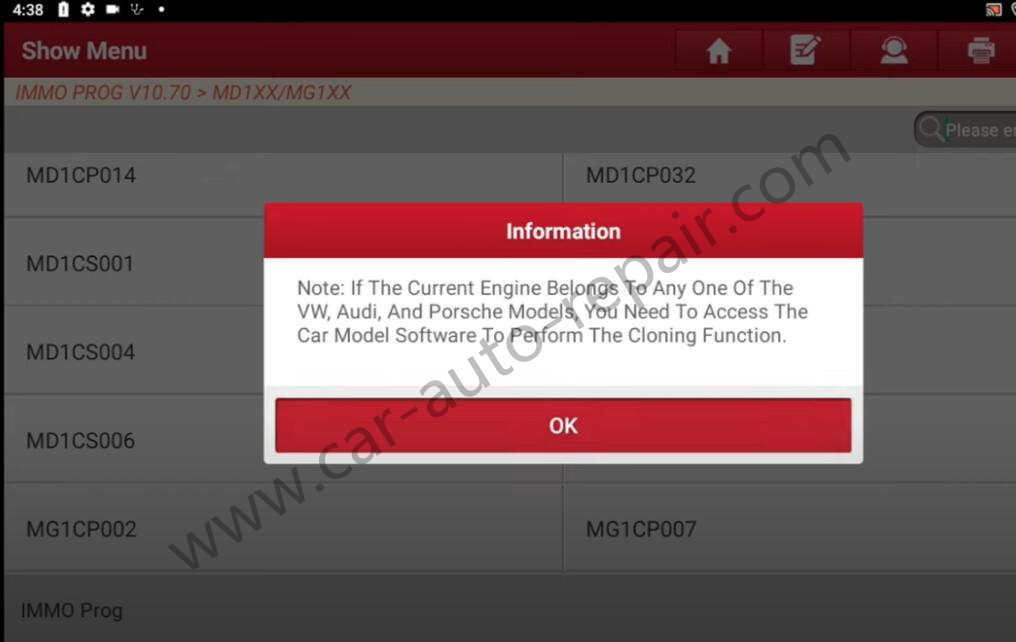 ECU may be damaged due to erratic reading and writing data of Bluetooth or bench mode.
Please use USB to connect the device and connector.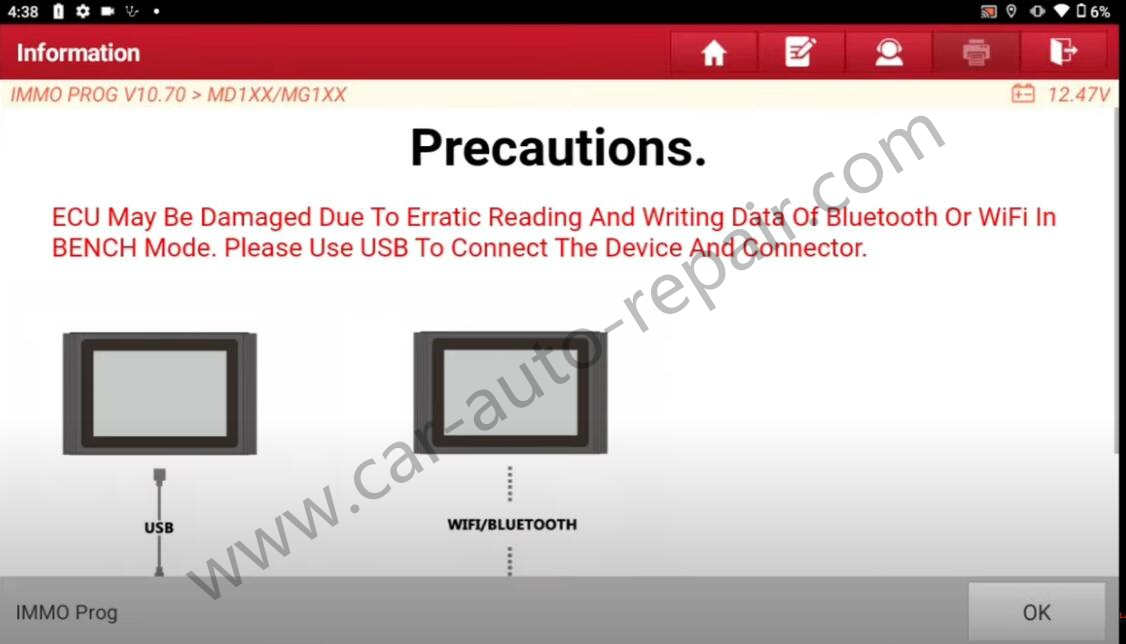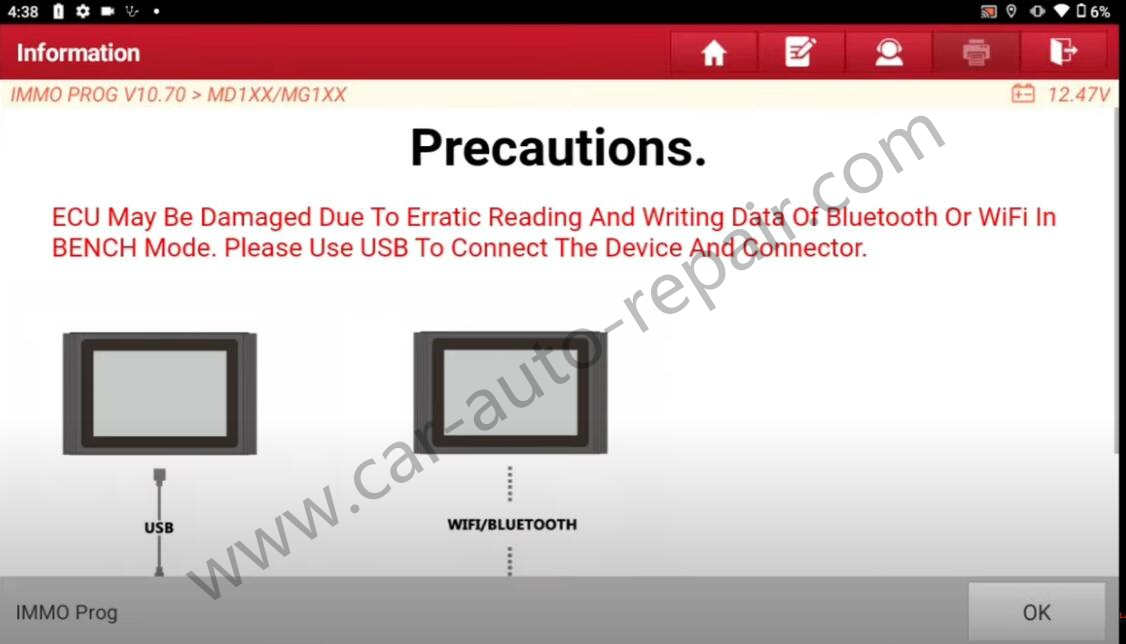 Now select "View Wiring Diagram"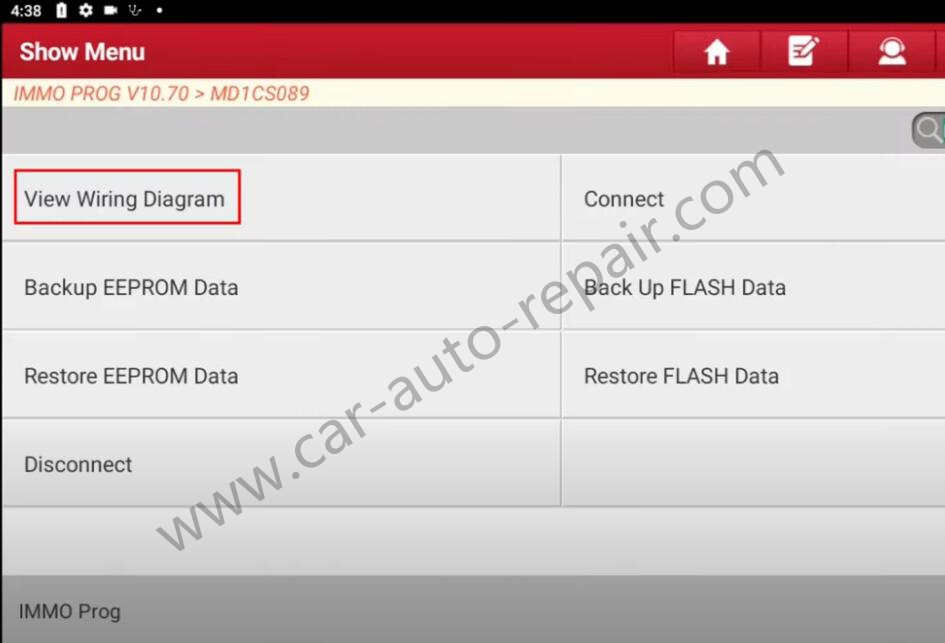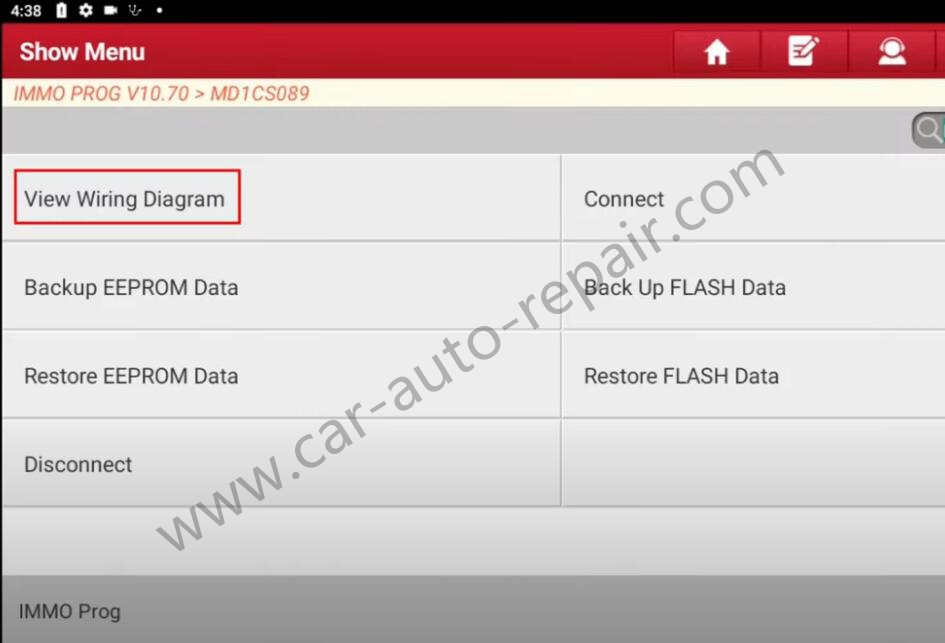 Please connect ECU to the diagnostic connector according to the picture and power the device ON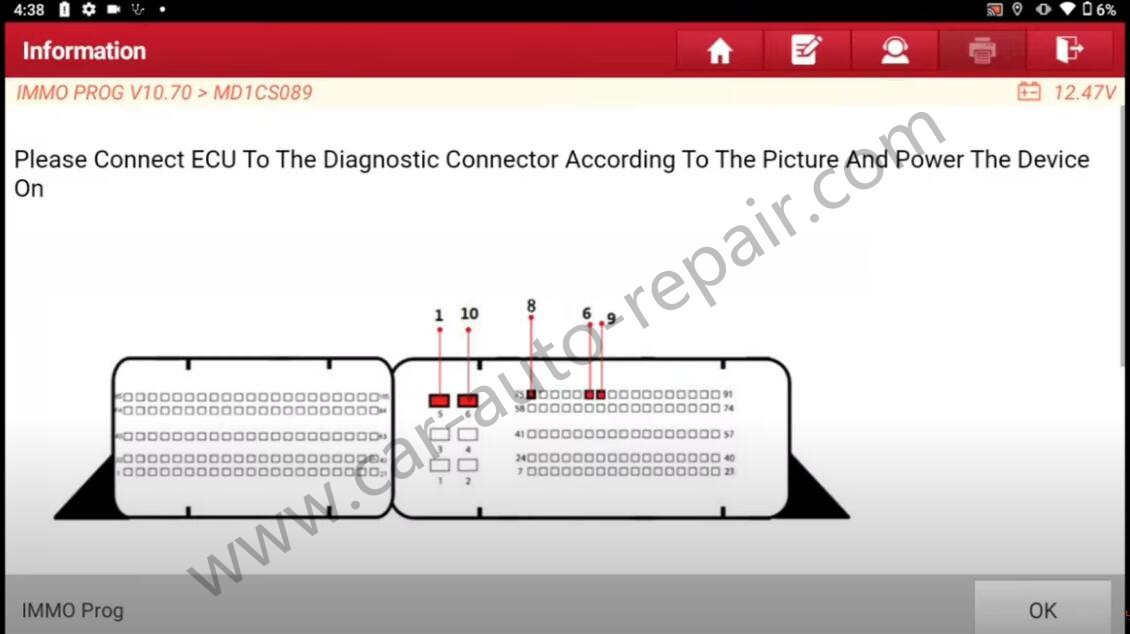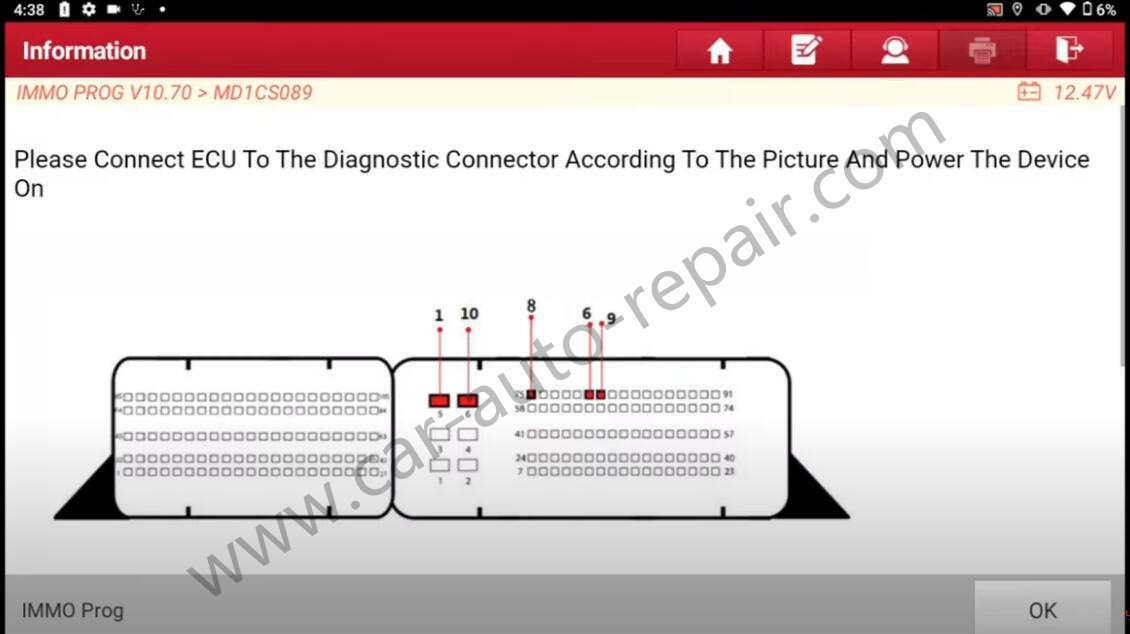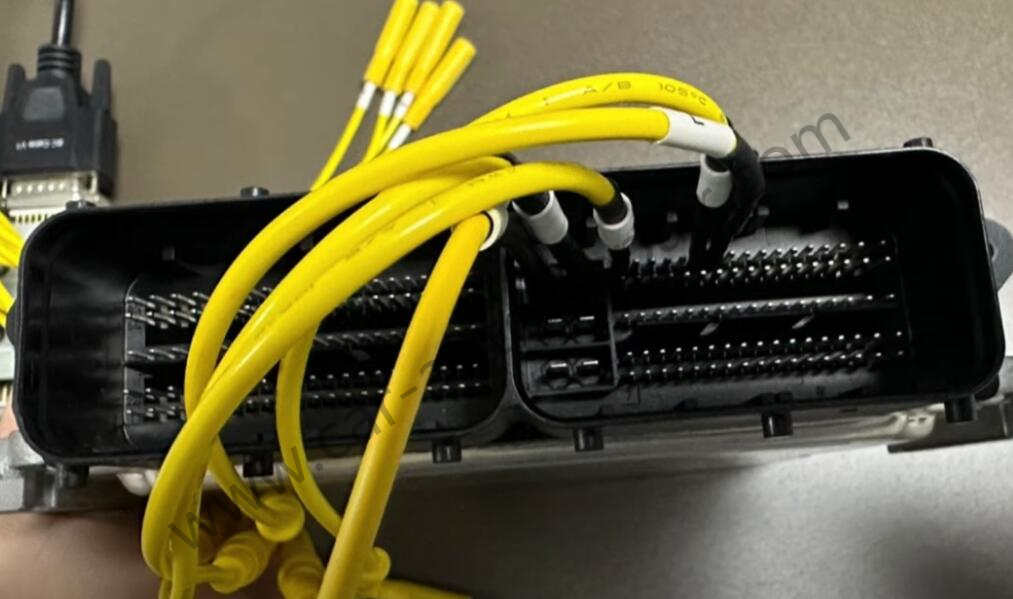 The back to menu select "Connect"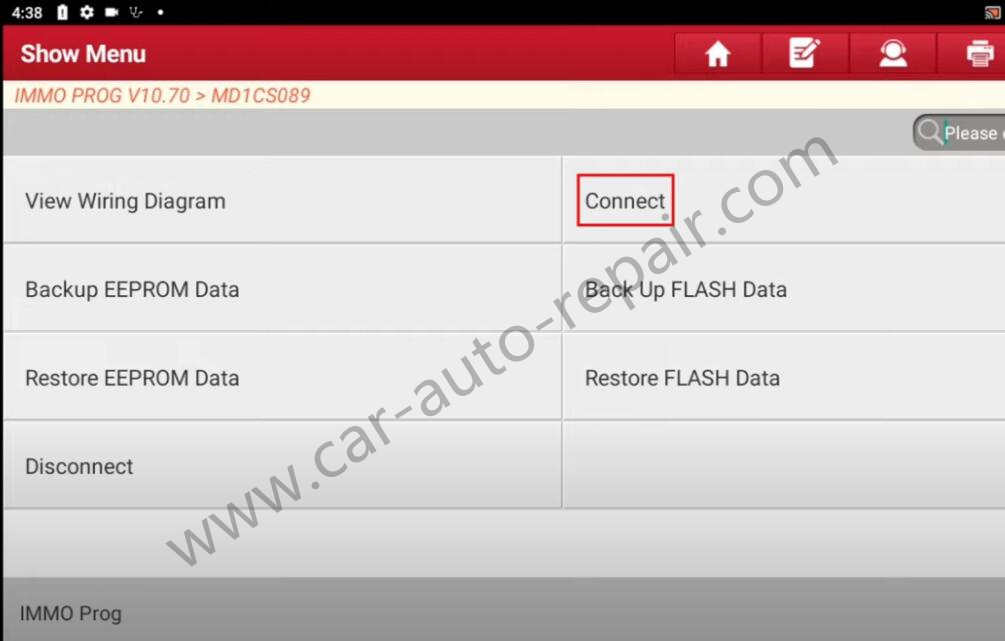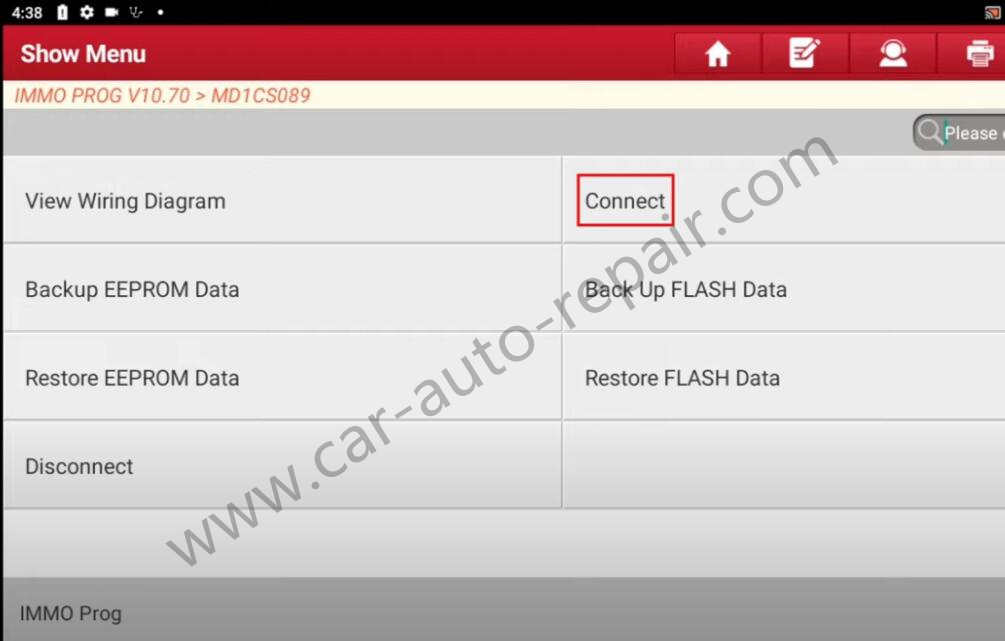 After connection,select "Backup EEPROM Data"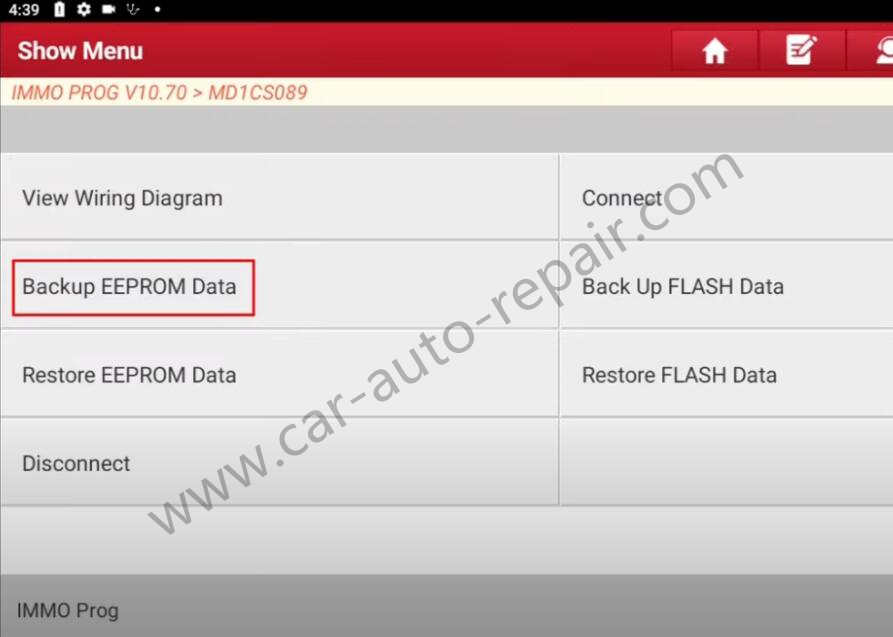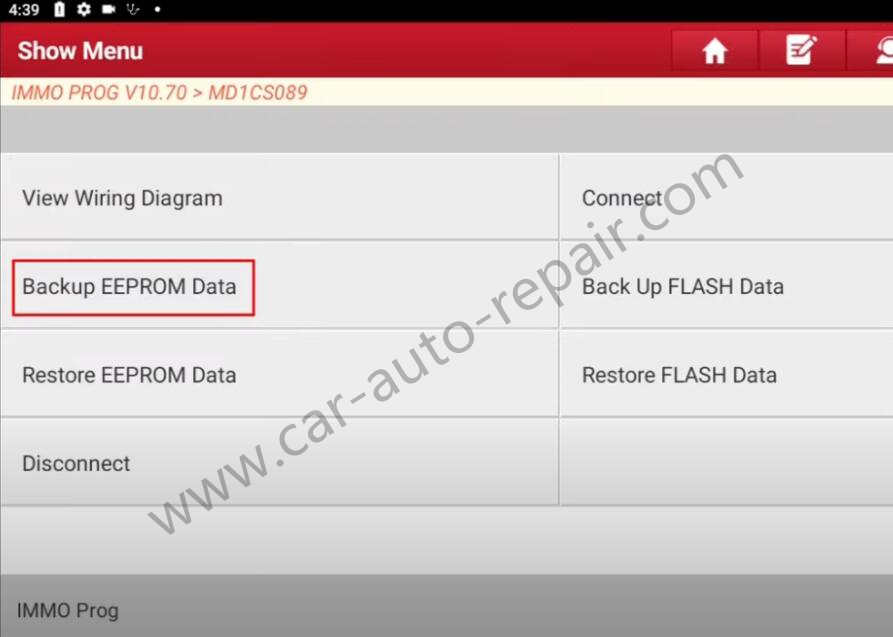 Input the name of the Saved file,you need save it on your device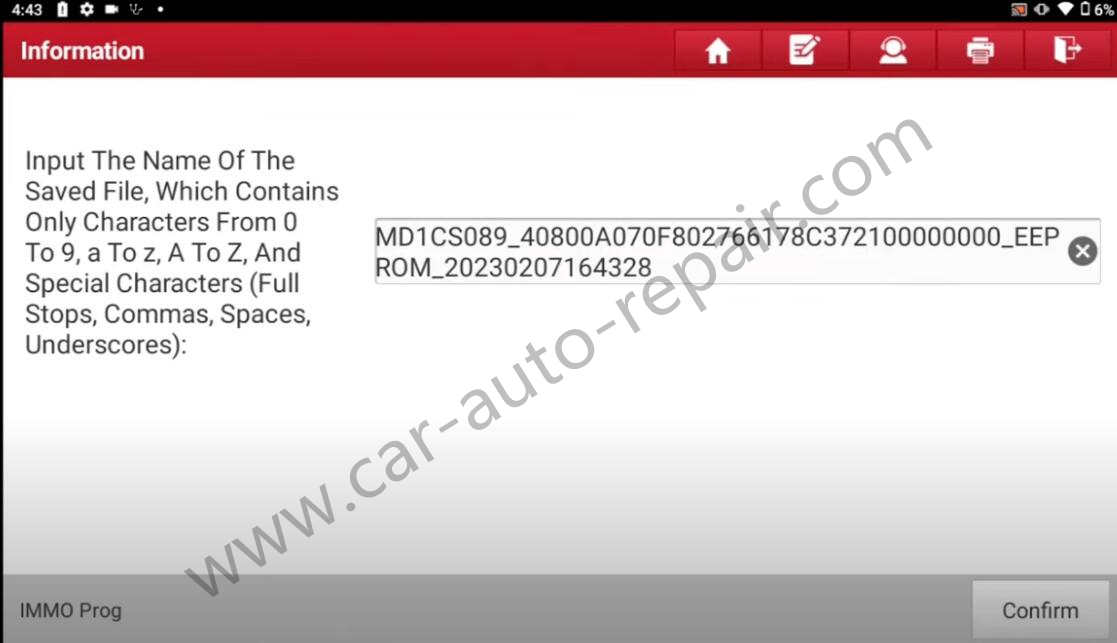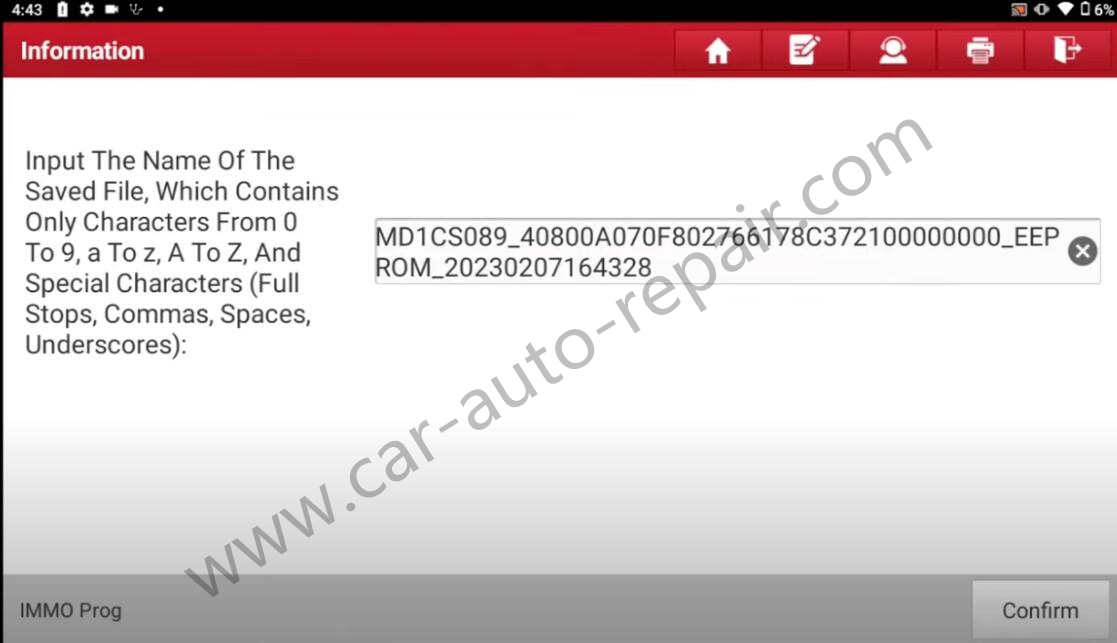 Select "Back up flash data"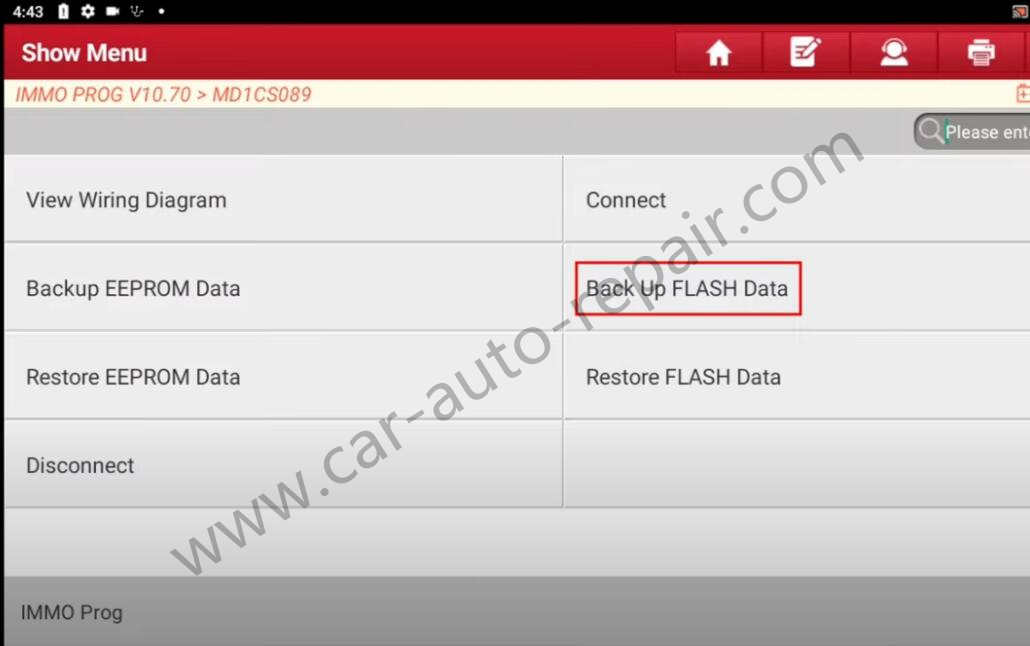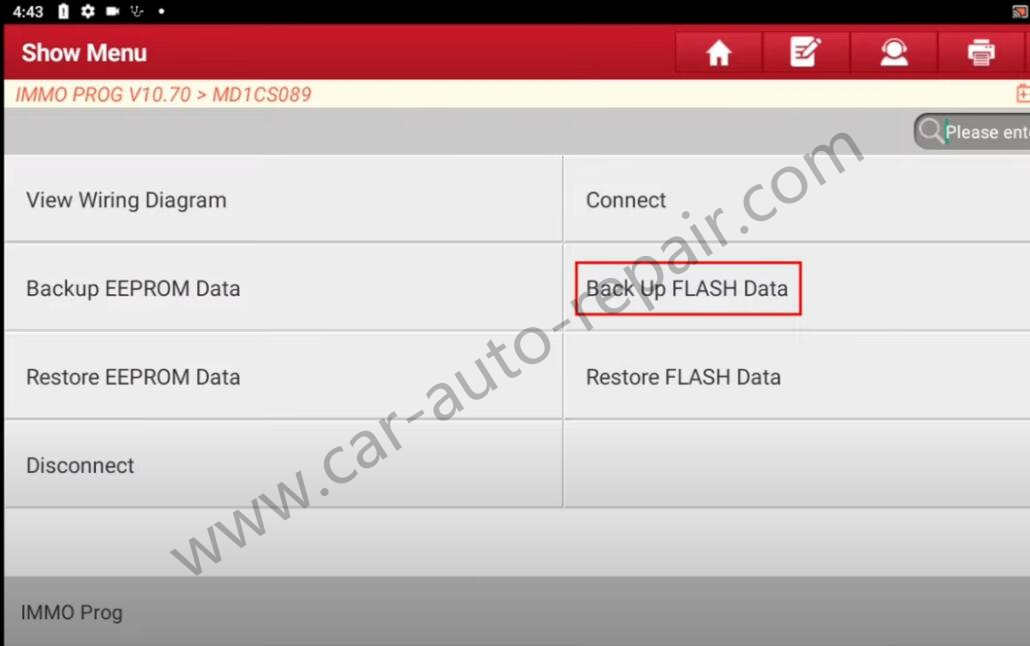 Save operation to save it on your device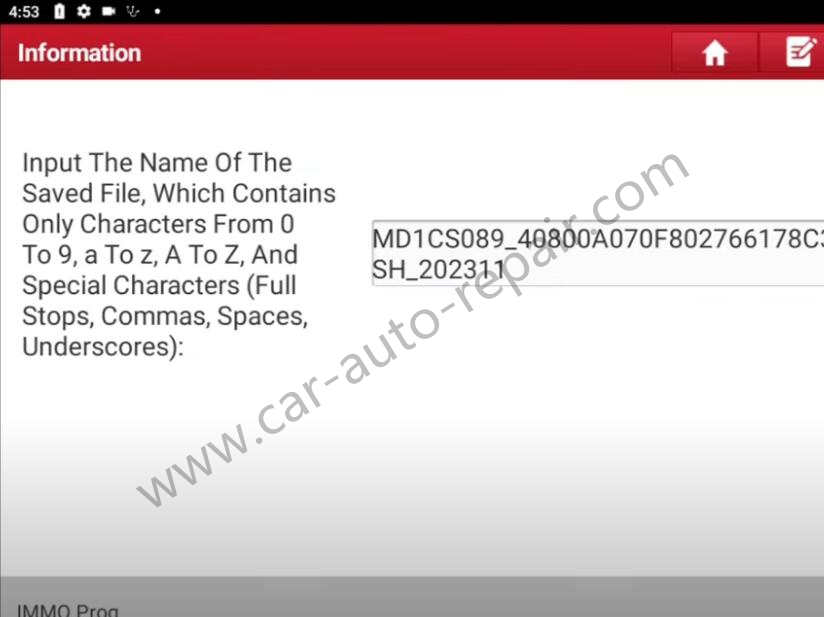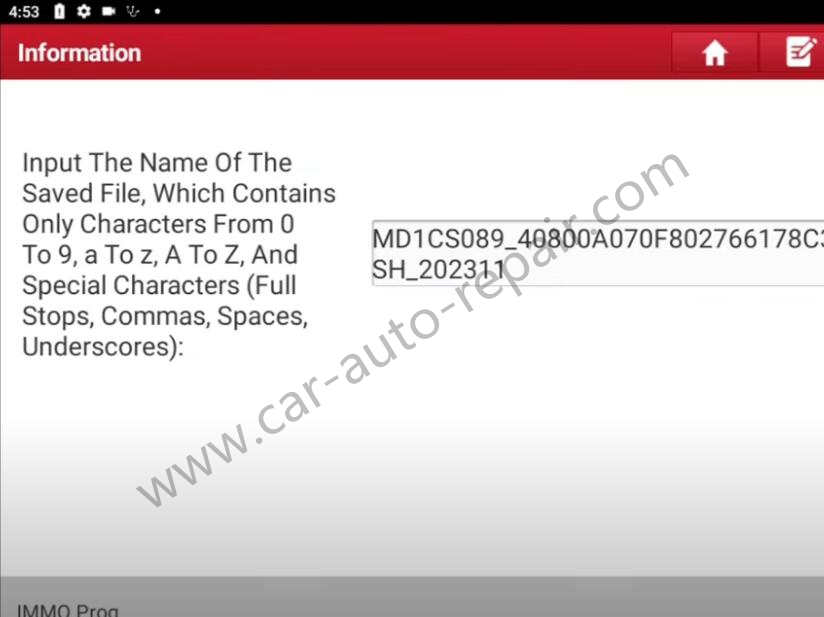 Now just disconnect current ECU,and connect the new/blank ECU as the diagram show
After then select "Restore EEPROM Data"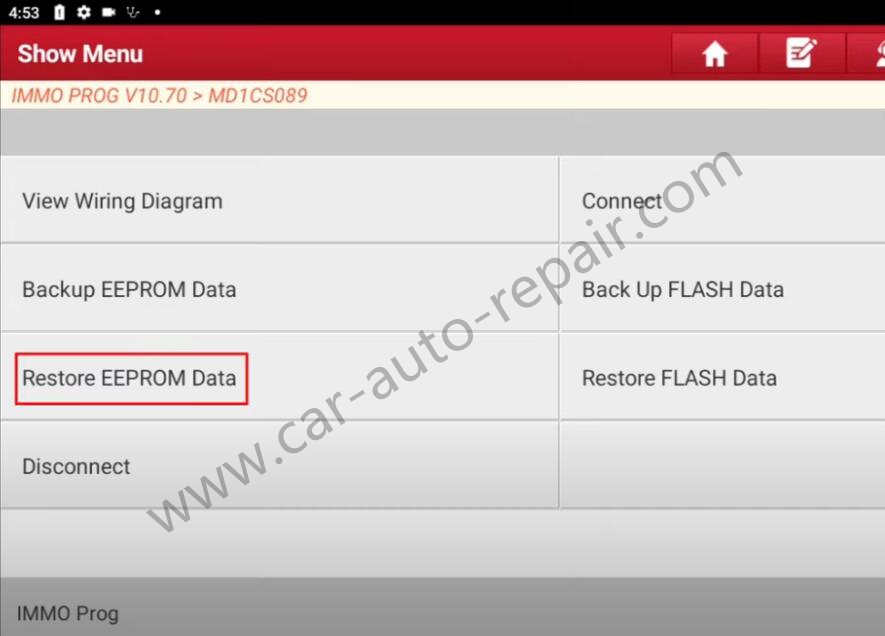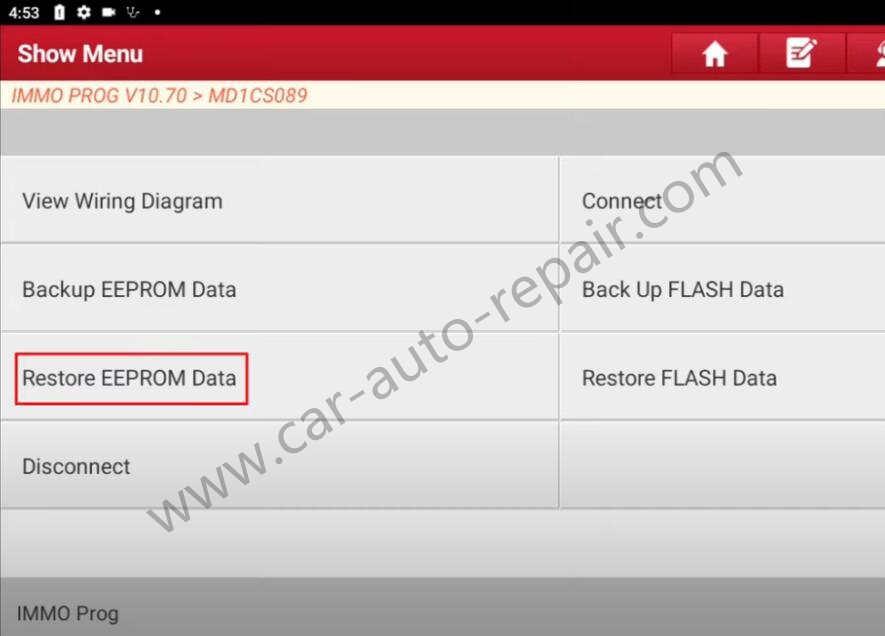 Select the EEPROM file you saved before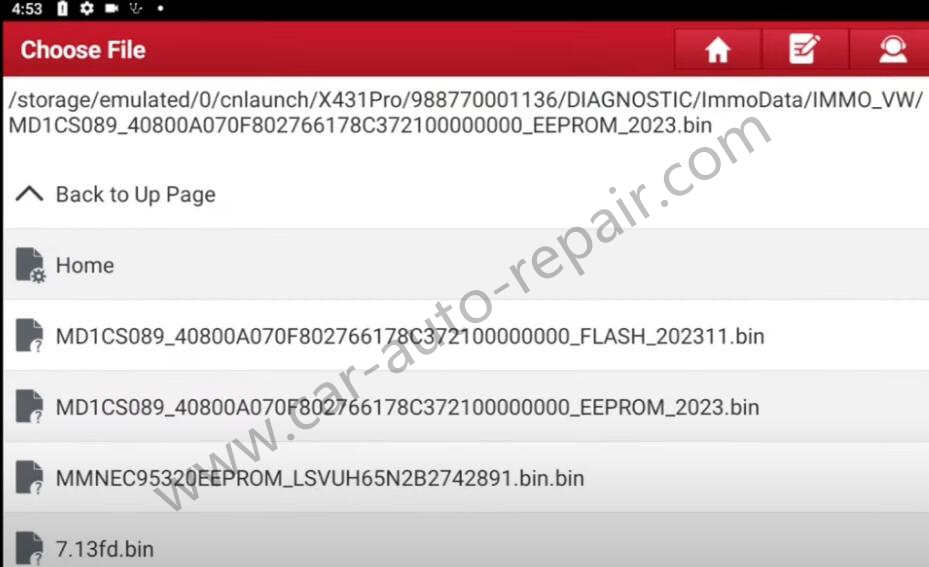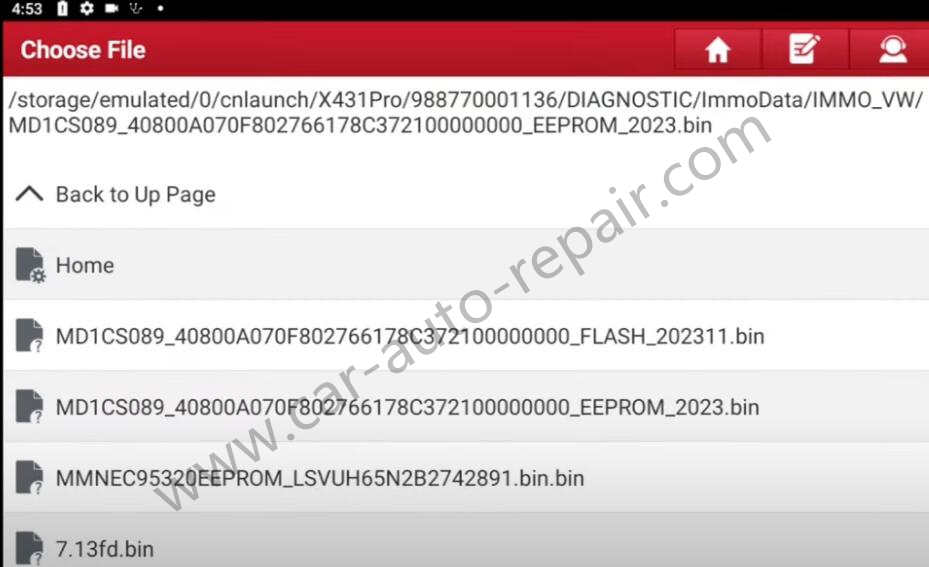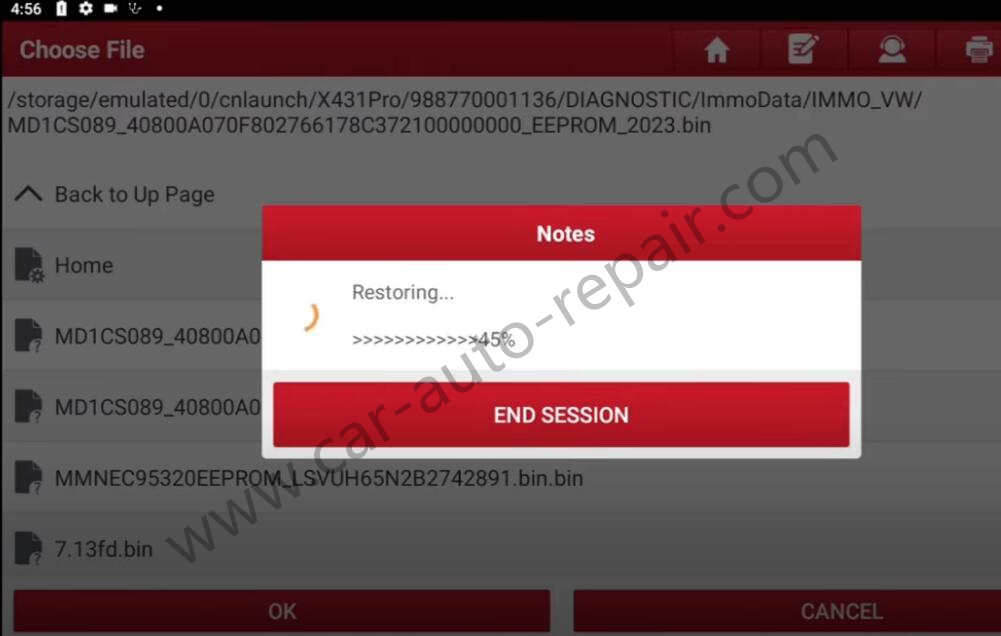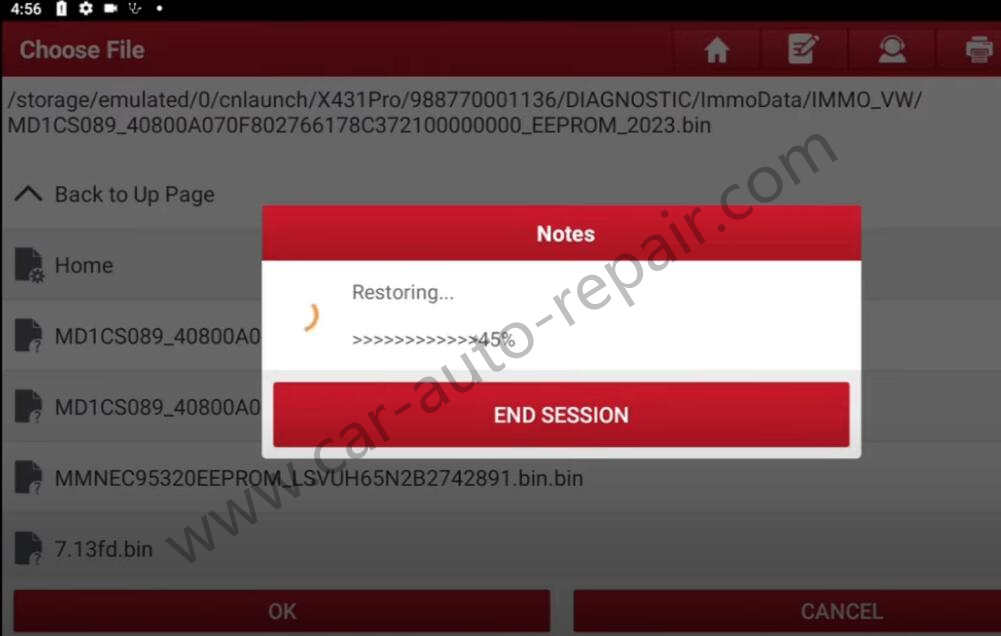 Data successfully restored!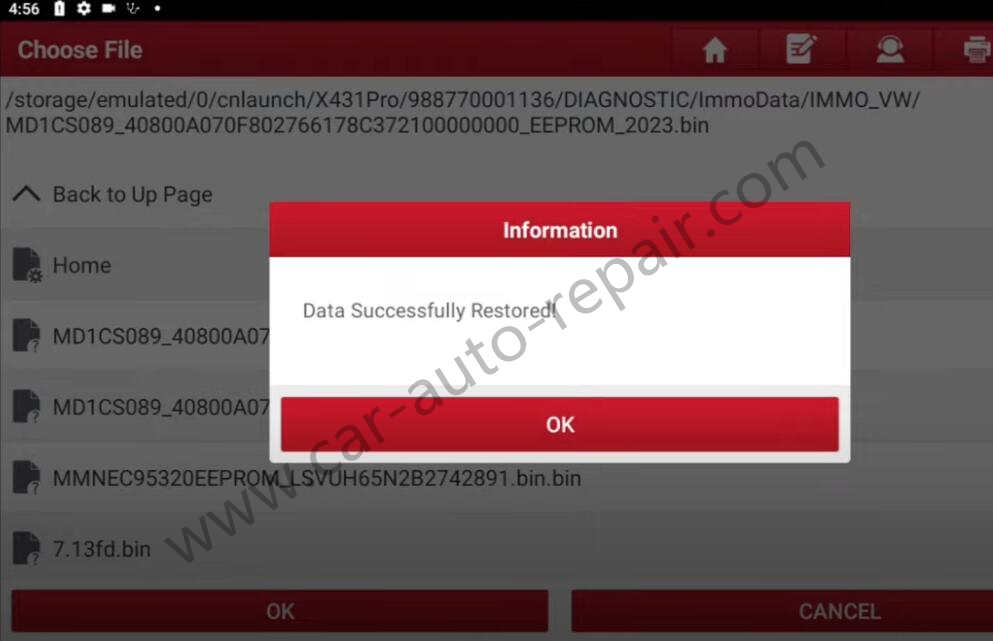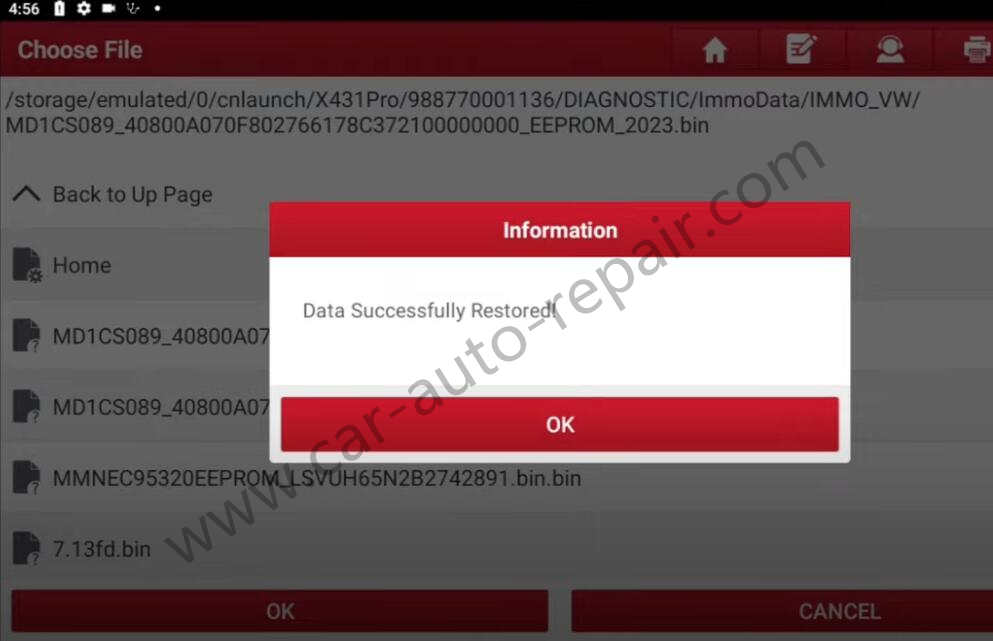 Then same operation to restore FLASH data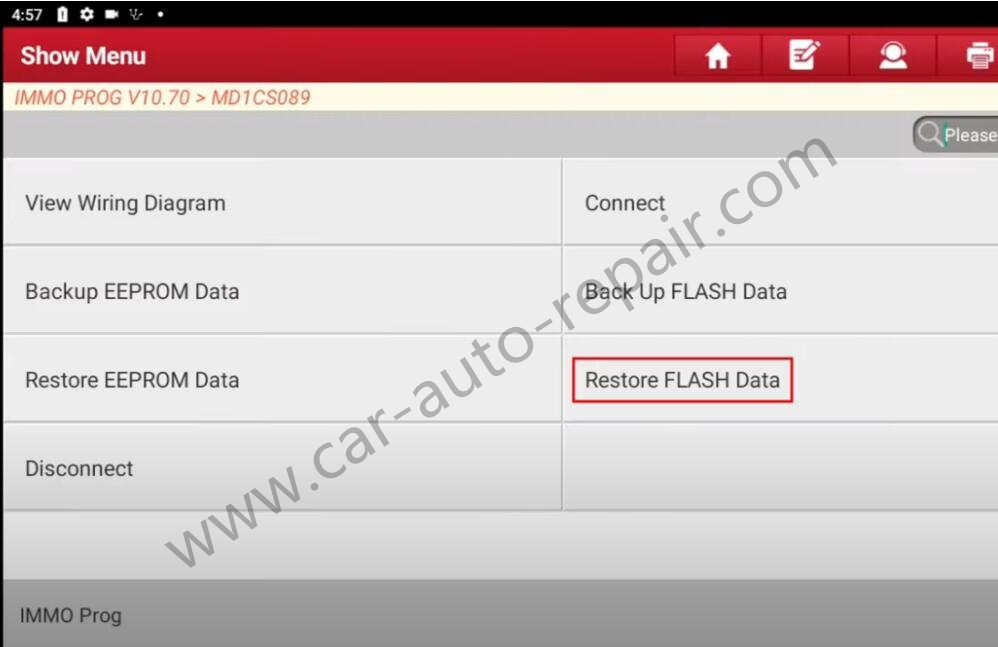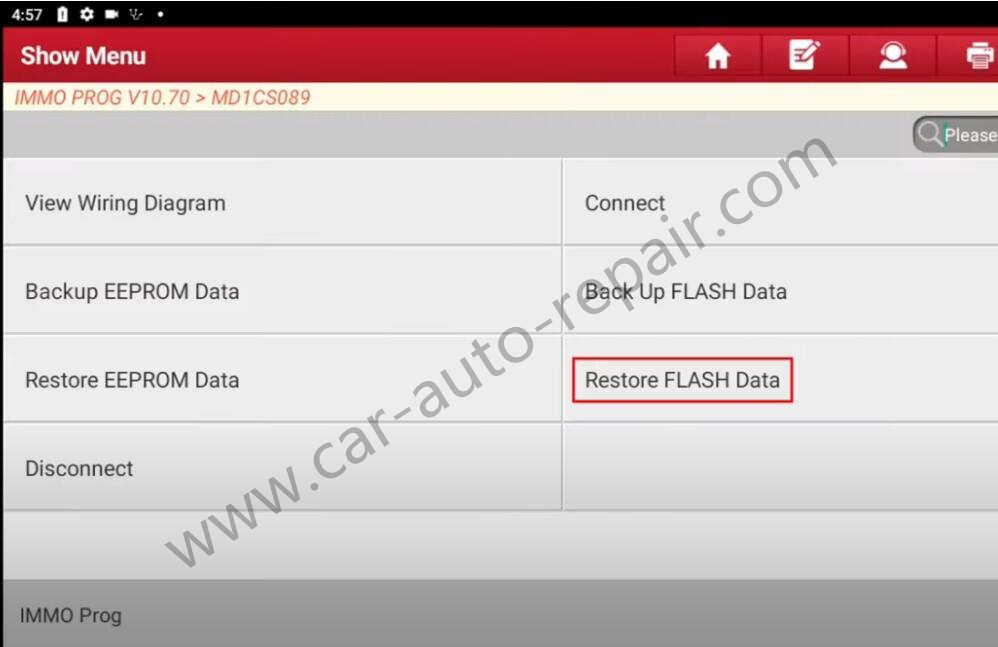 After both flash files restore successfully,back to menu select "Disconnect"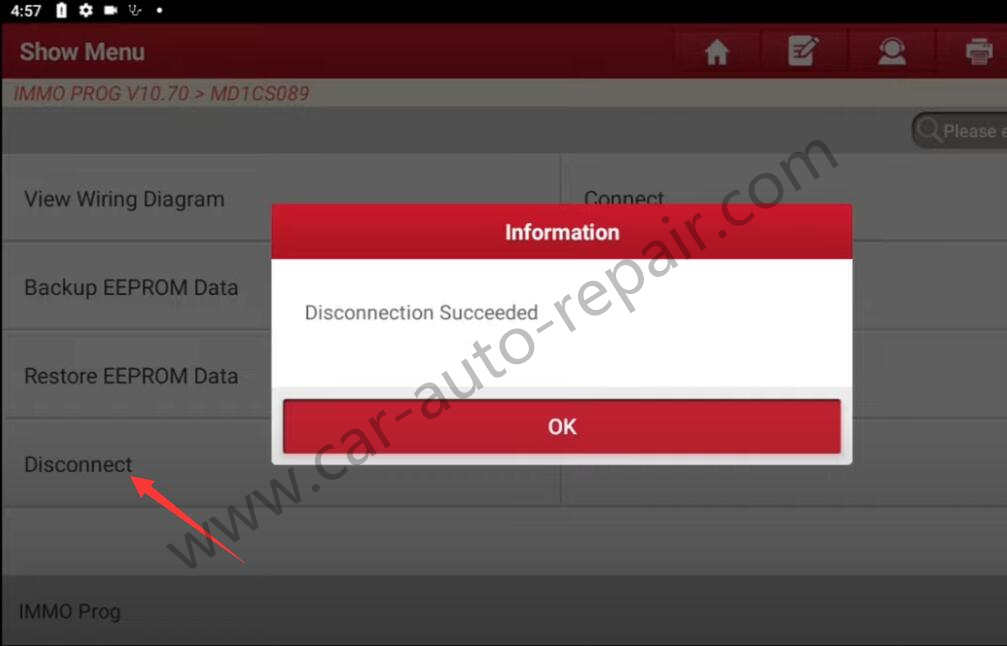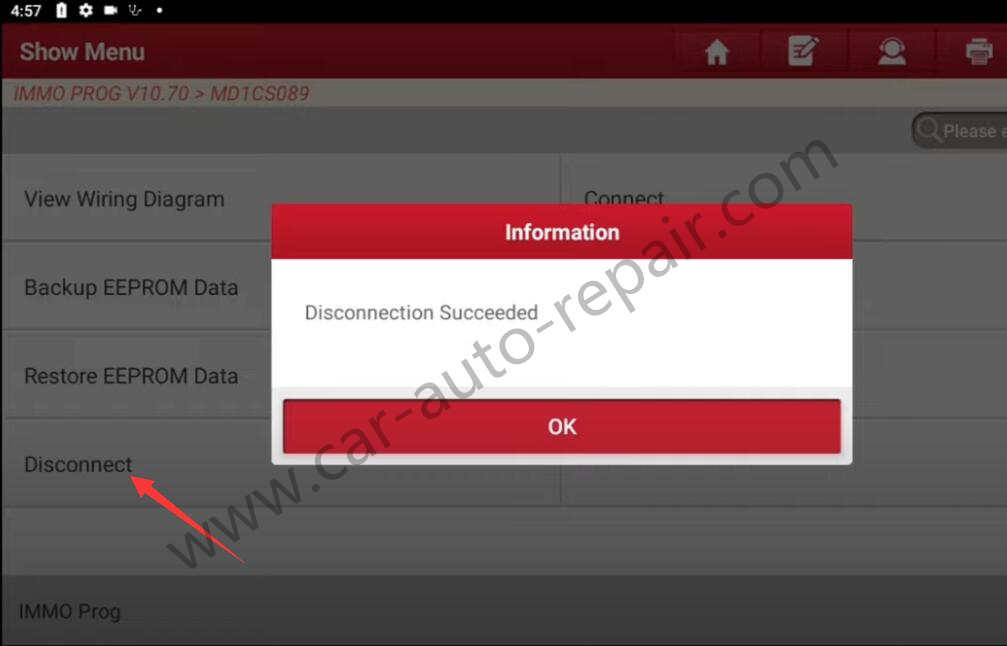 Done!
More test report about Launch X431 please check:Launch X431 Test Report
Visited 54 times, 2 visit(s) today