This instruction show you guide on how to use Kubota Diagmaster diagnostic software to do enclosure heater test function.
Preparations:
2022 Kubota Takeuchi Diagmaster v22.08.01 v4.1.2 Software Free Download
Kubota EPC Spare Parts Catalogue 2021.06 Download
Procedures:
Start engine and leave in idle state.
Connect engine and PC, and start Diagmaster.
Choose"Enclosure heater ON/OFF Function(ACU)"from Active test.
Adds item of enclosure heater current to data monitor and start to log.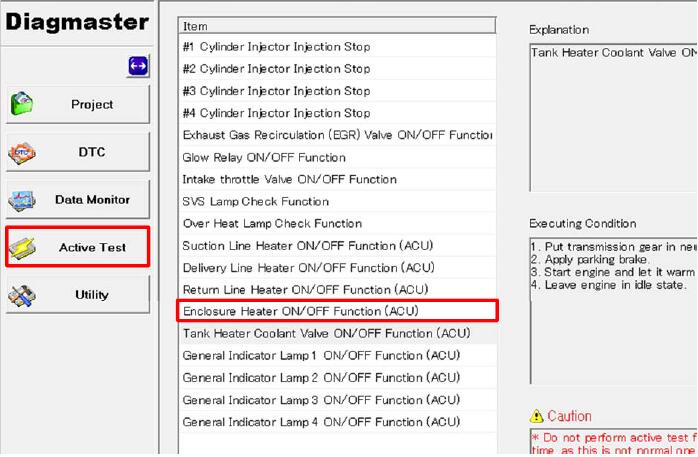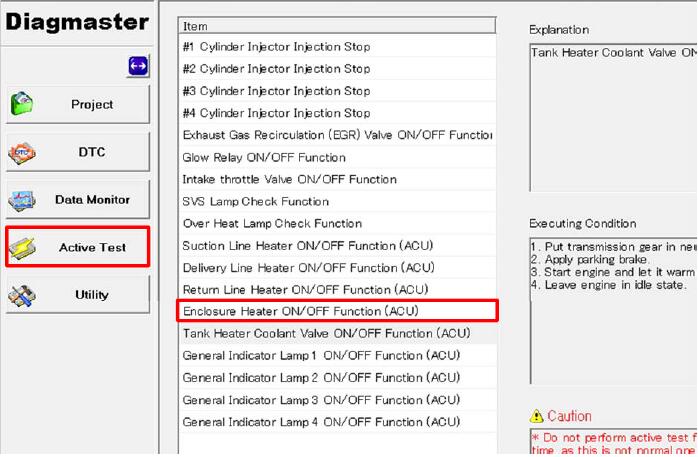 The procedure is the same as active test for DEF tube heater.
More case for Kubota please refer to:Kubota Trouble Repair.
Visited 6 times, 1 visit(s) today