It required you to do injector re-programming when DEF injector changed,swapped with other cylinder or ECU changed.This post show you guide on how to use Kubota Diagmaster diagnostic software to do injector compensation (ACU) for Kubota machine.
Preparations:
2022 Kubota Takeuchi Diagmaster v22.08.01 v4.1.2 Software Free Download
Kubota EPC Spare Parts Catalogue 2021.06 Download
In order to correct for variations of injection quantity caused by individual difference of Injectors, input ID code of equipped Injectors into ECU
ID code is for Diagmaster.(printed by DENSO)
QR code is for manufacturing line.(here don't need)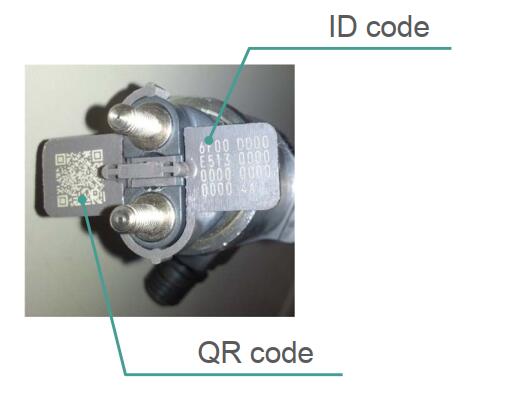 Procedures:
Connect engine and PC, and start Diagmaster.
Choose Injector Compensation (ACU) from Utility.
Enter ID code that is described on the side of DEF Injector.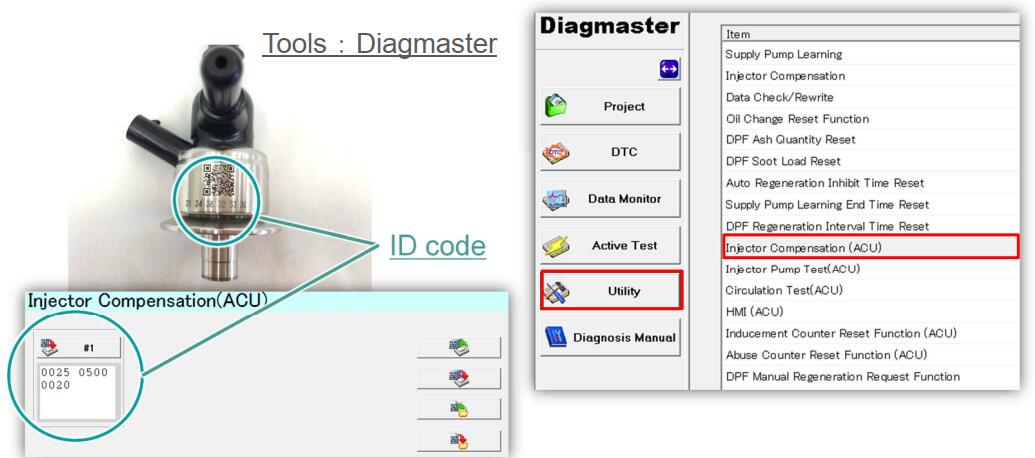 Resister ID code of DEF injector on K-isS.
Need to enter part No., serial No., DEF injector compensation(ID code).
Tools: Visual Check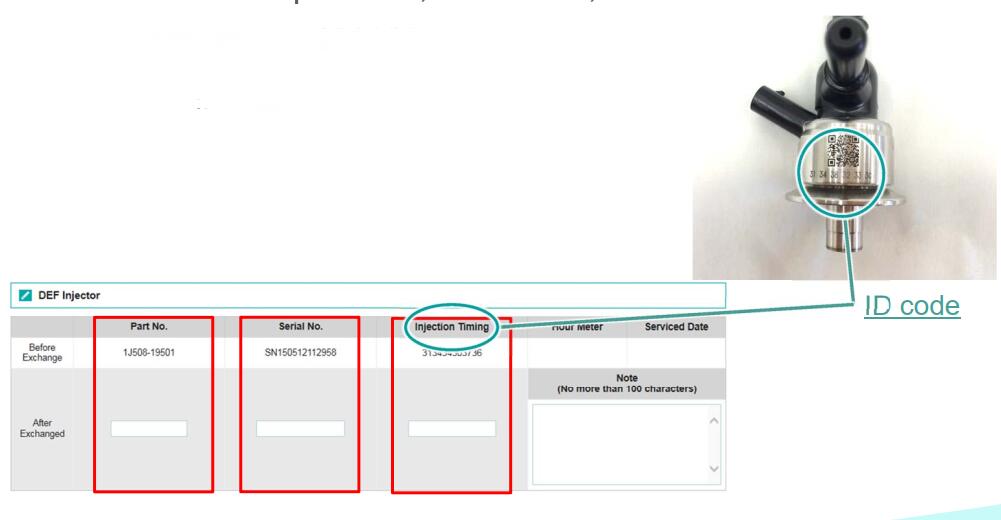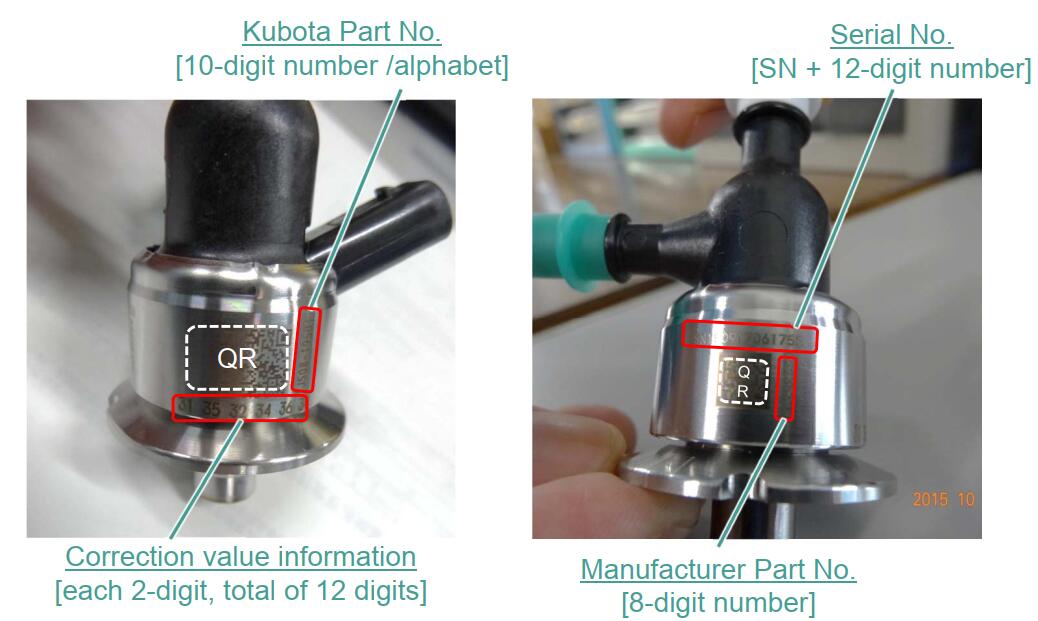 More repair case for Kubota,please refer to:Kubota Trouble Repair
(Visited 22 times, 1 visits today)