This post show you guide on how to use Kubota Diagmaster diagnostic software to do ACU circulation test for Kubota machine.
Preparations:
2022 Kubota Takeuchi Diagmaster v22.08.01 v4.1.2 Software Free Download
Kubota EPC Spare Parts Catalogue 2021.06 Download
Procedures:
Connect engine and PC,and start Diagmaster with key on
Choose "Circulation Test(ACU)" from Utility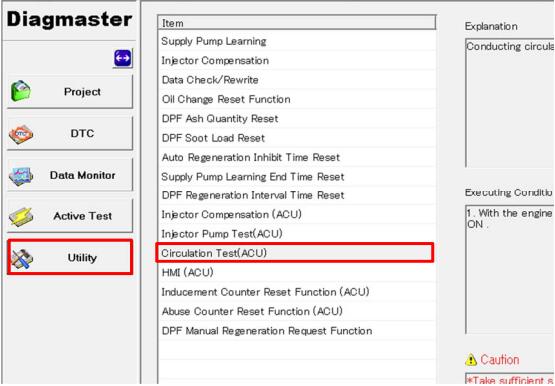 Start the test
Starts the test.
DEF pump operates automatically.
Check that DEF circulation test detail status becomes 〈0: ldle>-→〈1: Prime)→(2: High press.〉→〈3: Purge>→〈4: Complete)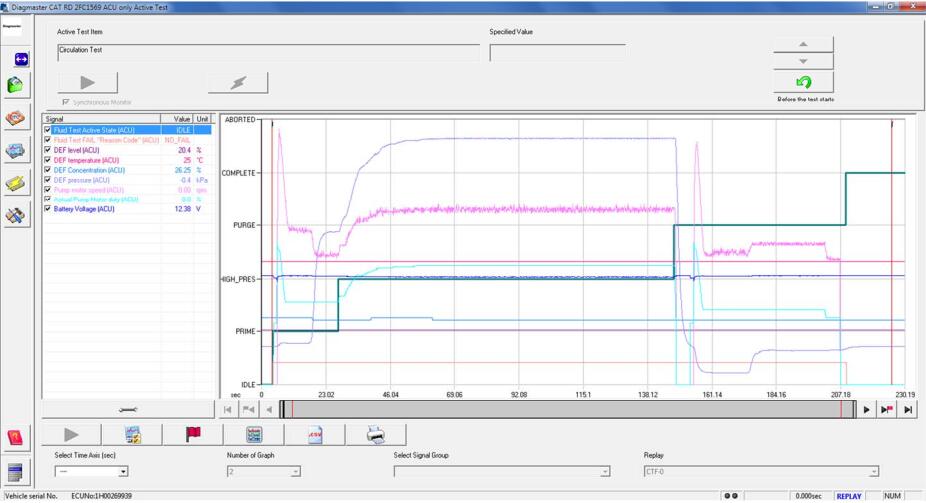 More repair case for Kubota,please refer to:Kubota Trouble Repair
(Visited 14 times, 1 visits today)