This instruction will show you guide on how to install a new Auxbeam LED headlight bulbs for Mercedes ML320 2003. For this model we need to do some modifications to make them stay in place because the facelift model that started in 2002 uses a different locking mechanism. The1998-2001 Mercedes W163 uses a different locking spring and led bulbs might fit without any modifications.
We'll replace 8000LM bulbs for low beams and 7200LM bulbs for high beams.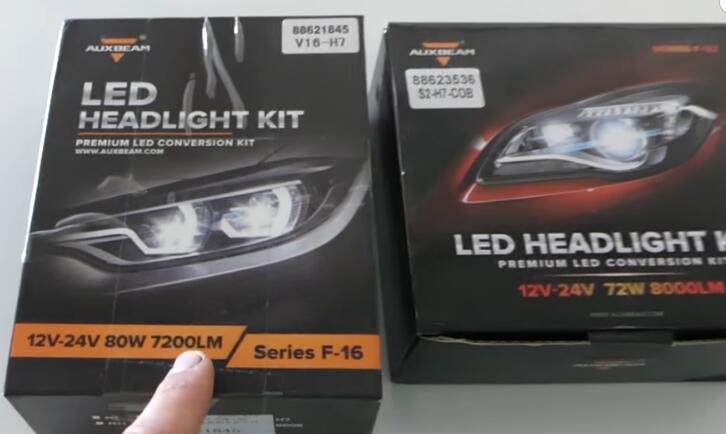 Below are some articles about headlight topic for further reference:
Mercedes Benz E-series(212,207) 2010 Headlight Coding Guide(Video)
How To Enable BMW F3x/F8x Adaptive LED Headlights GFHB Function
How to restore headlight by yourself
Detail bulbs replacement, please click to:
How to Replace Cornering Light Bulb for Mercedes Benz by Yourselves
Procedures:
get the plastic clip out of here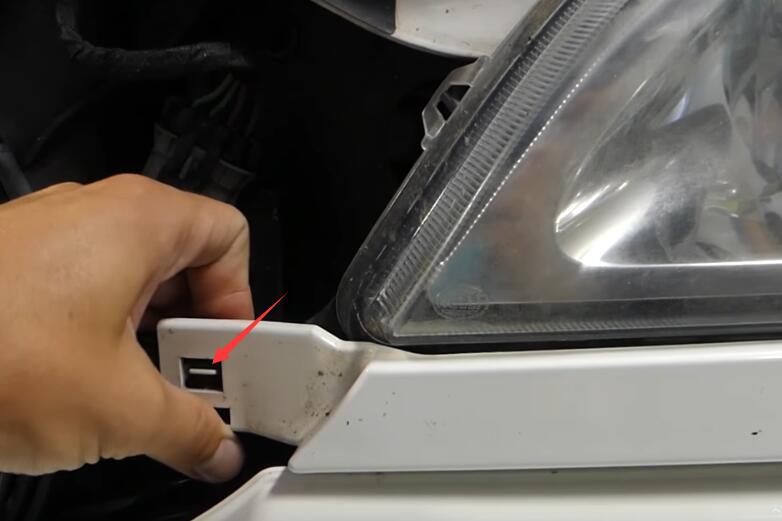 Unlock two nuts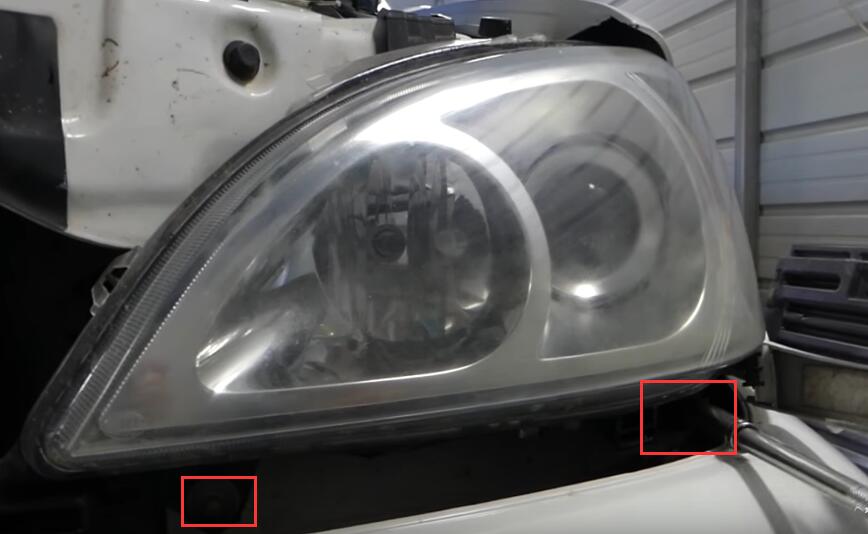 Unlock one nuts on the top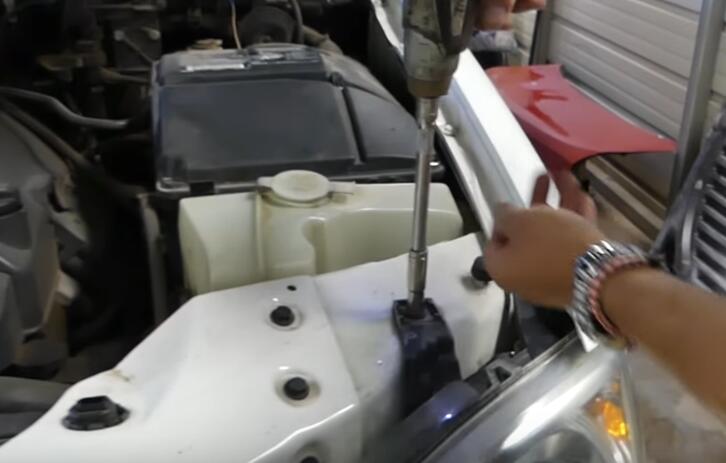 Disconnect the wire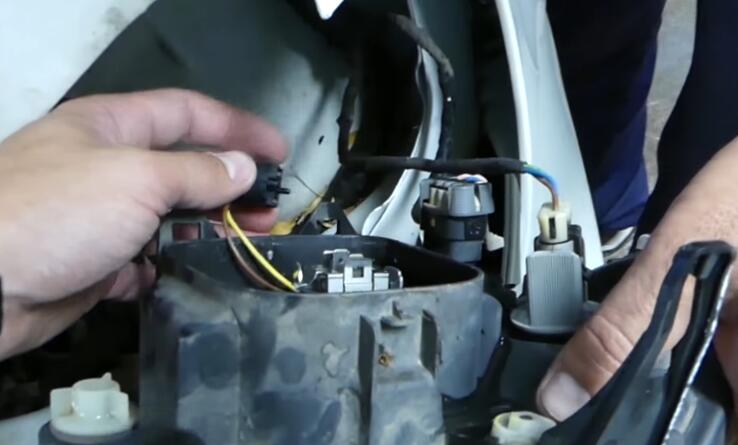 Pull out the bulb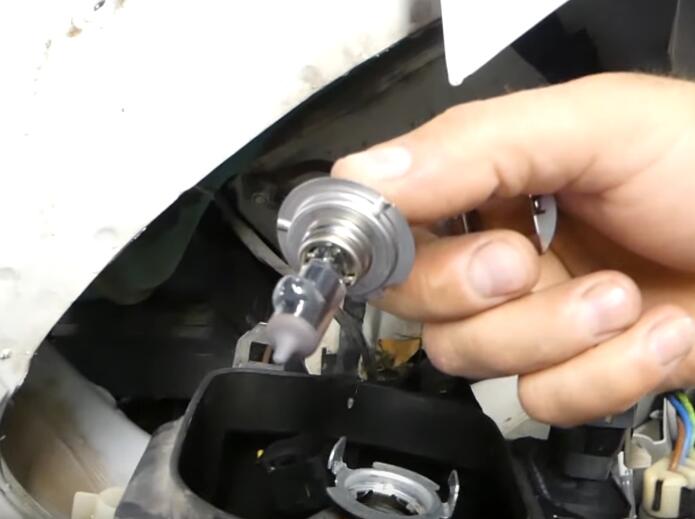 Do some modifications for new bulb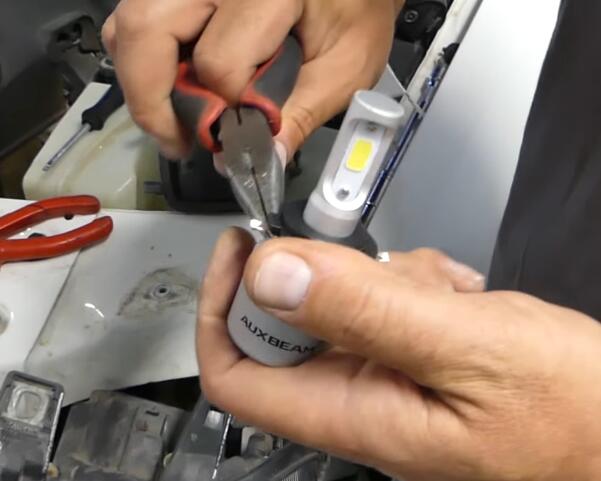 Put it in position and fit it well, reconnect the wire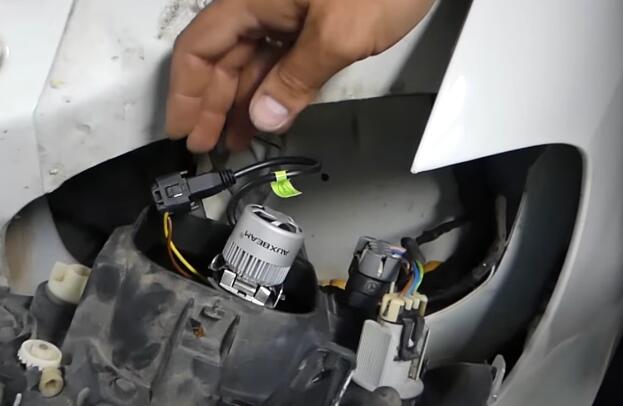 For 7200LM bulbs, we modify it a little bit so that it can fit well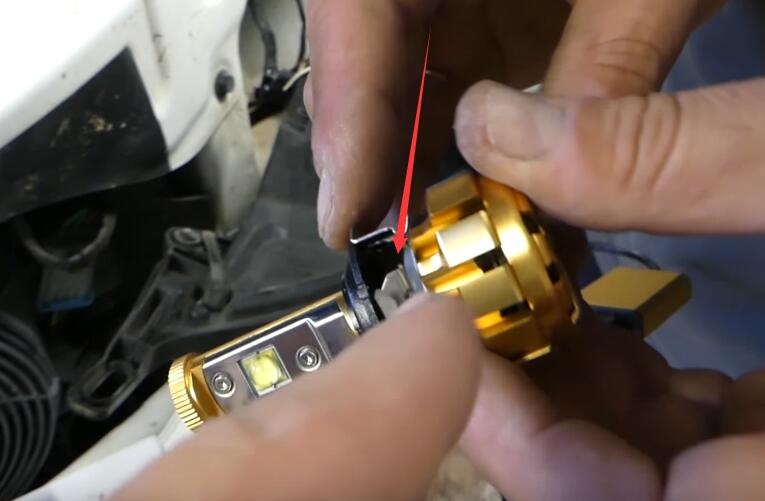 Install bulbs and put all the cable in it, then install the cap back
Put everything back, installation is complete.
let's check how it headlight look.
High beam (driver side is Auxbeam bulbs)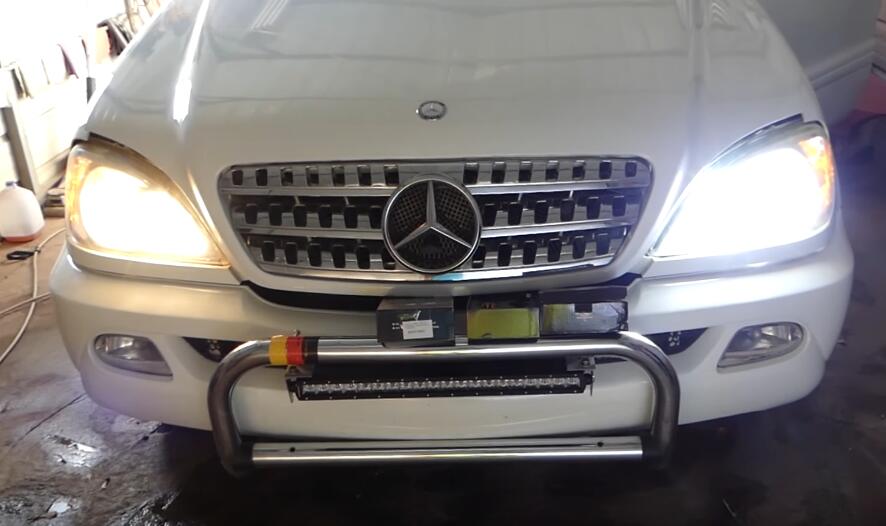 Low beam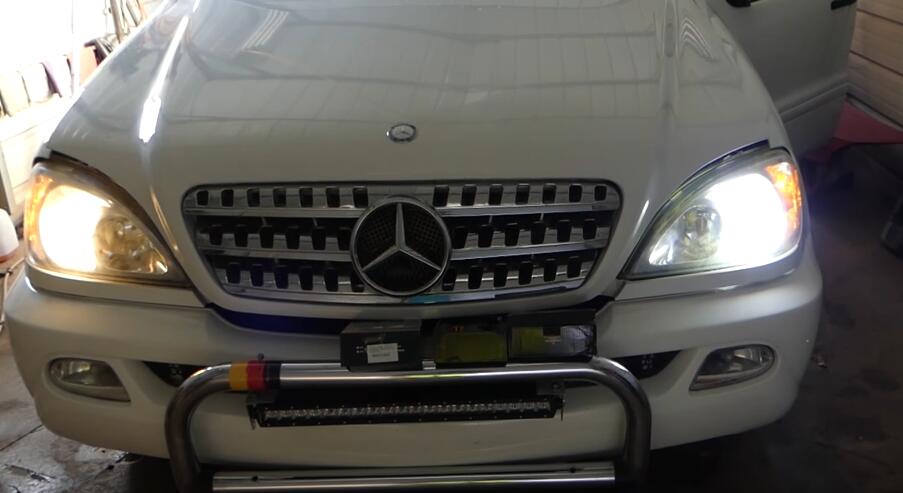 More case about Benz, please refer to BENZ TROUBLE REPAIR.
(Visited 28 times, 1 visits today)