In this instruction,car-auto-repair.com will show you guide on how to use AVDI diagnostics to do all keys lost programming for van-2016 Ford Transit Custom, this van uses mechanical keys.
The whole procedure takes less than 5 minutes and is very easy to be performed. All that it requires in this case is two blank keys for the van and the FR008 special function for Ford. Ford cars require a minimum set of two keys to be stored into the immobilizer memory, I want to insert this here as a reminder.
Software used:
Abrites Diagnostics for Ford
FR008-Key manager, Advanced diagnostic functionality for Ford/Mazda
AMS-Annual Maintenance Subscription
Hardware used:
AVDI-Abrites Vehicle Diagnostic Interface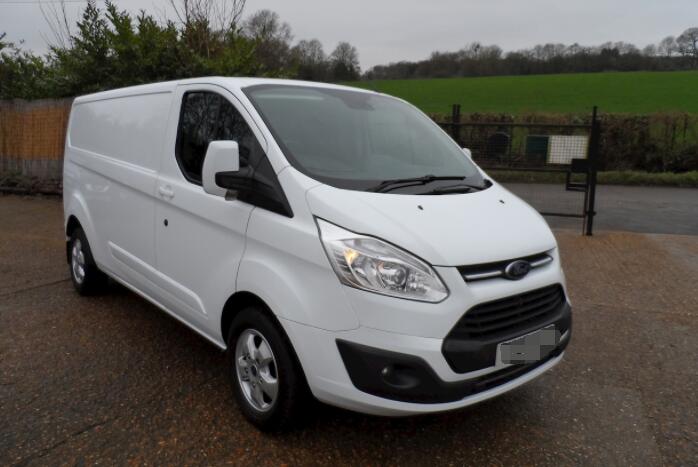 Procedures:
Connect AVDI to OBDII port and laptop usb port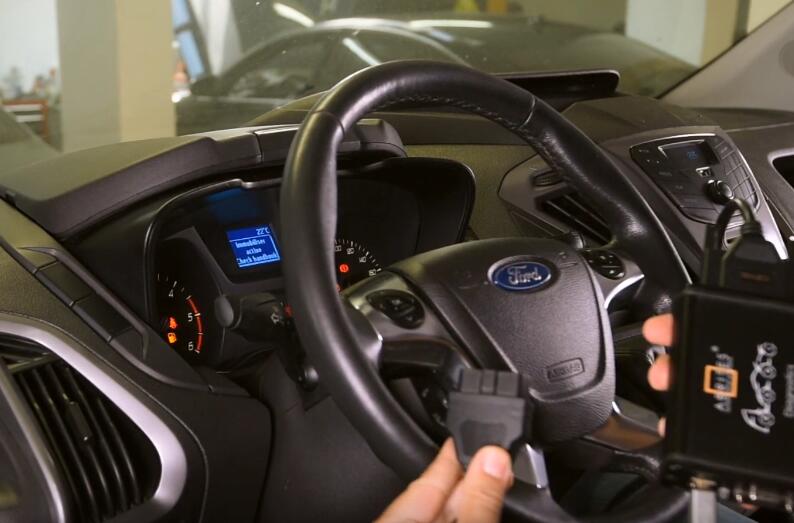 Start the Abrites Diagnostic for Ford software, select the appropriate model.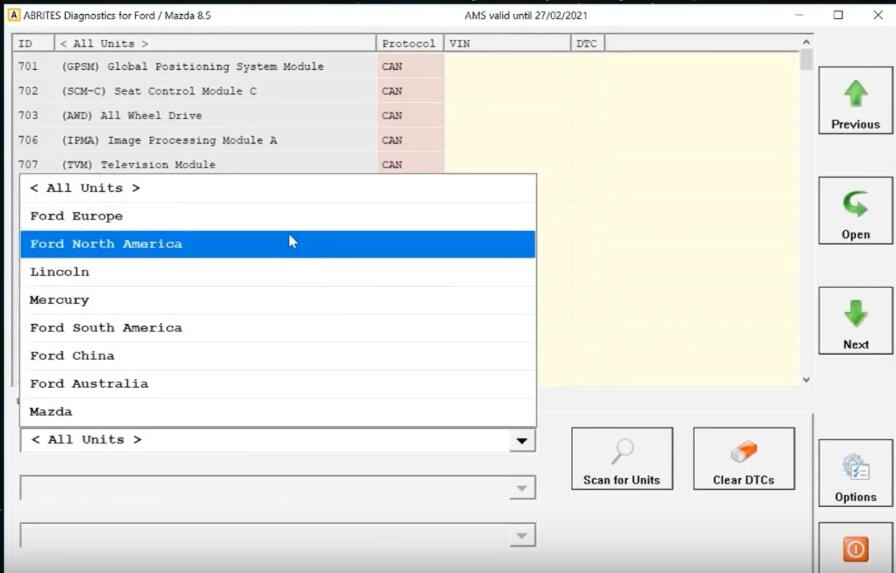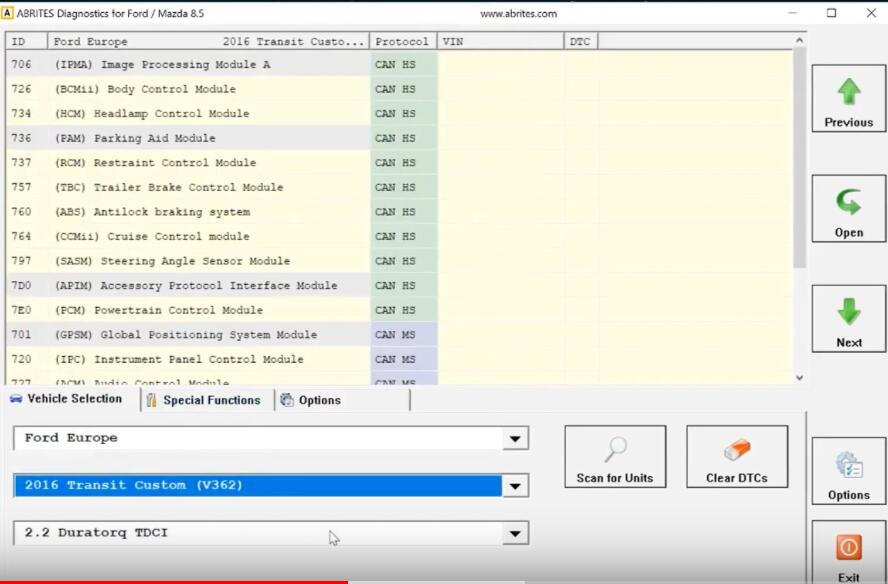 Then open "Key Learning" in the "Special Functions"tab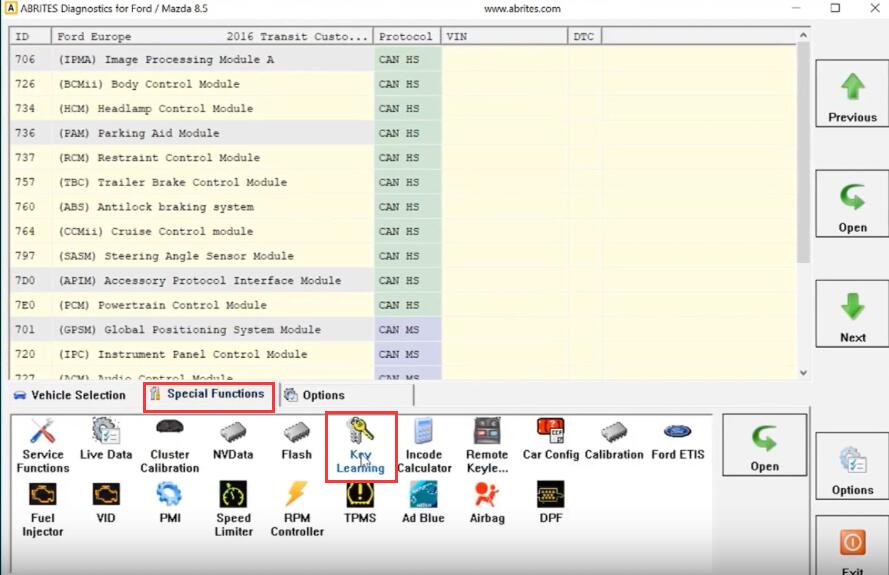 Select "Ignition Key Code Erase" then click "Execute"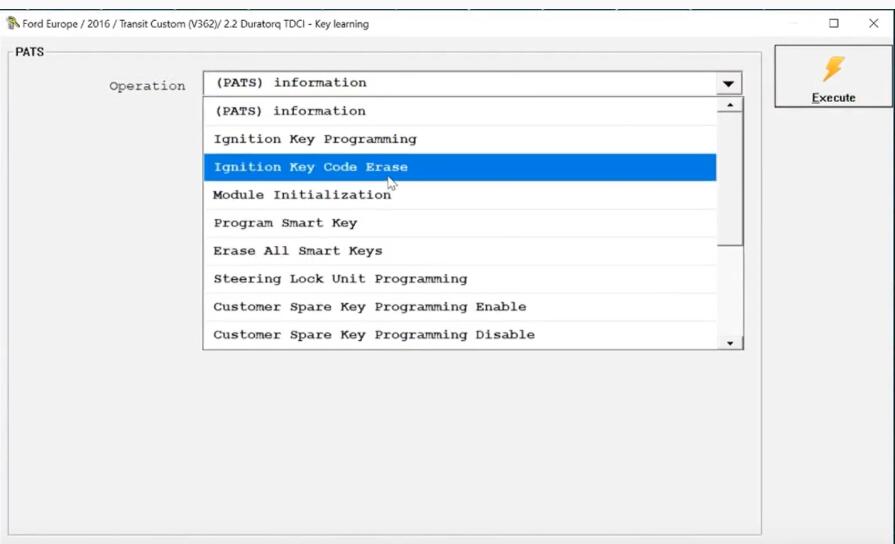 A minimum set of two keys is required for the van to run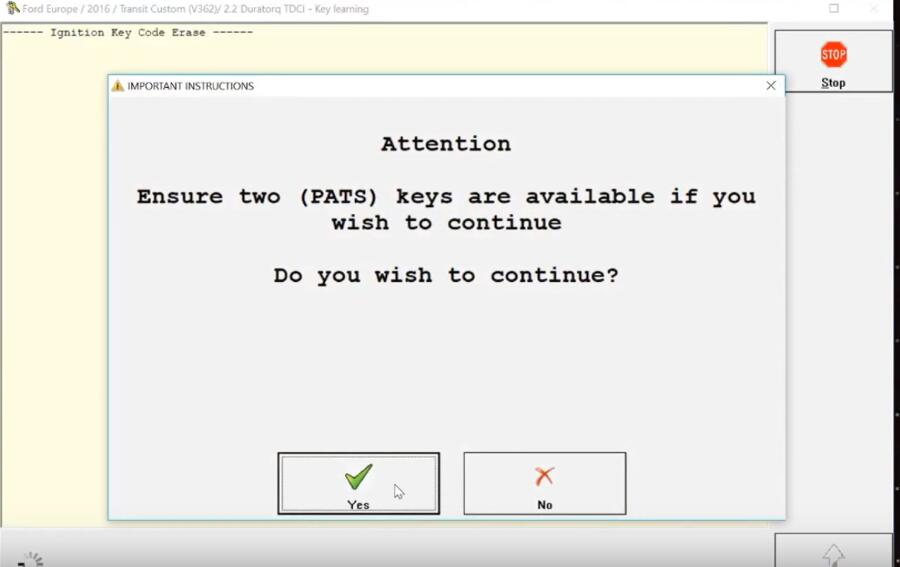 Internet connection and active AMS are a prerequisite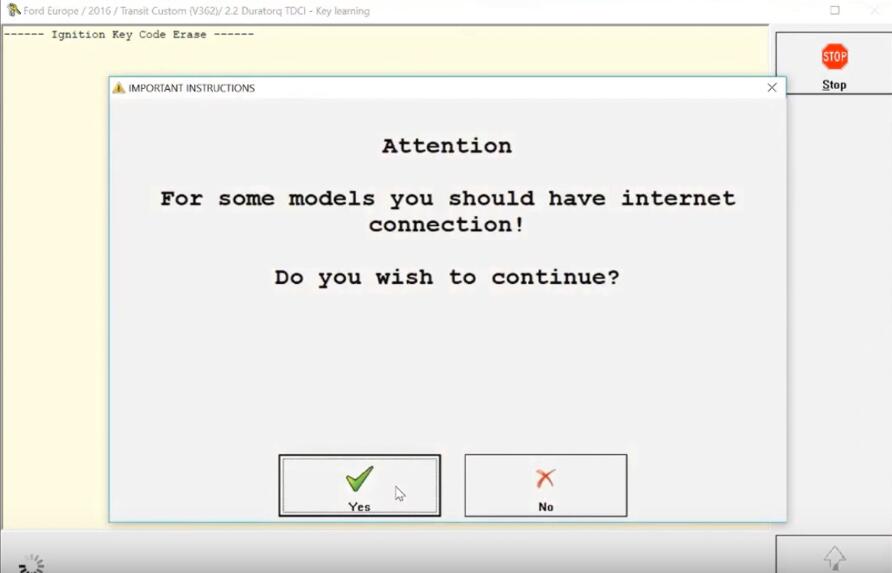 Click "Yes"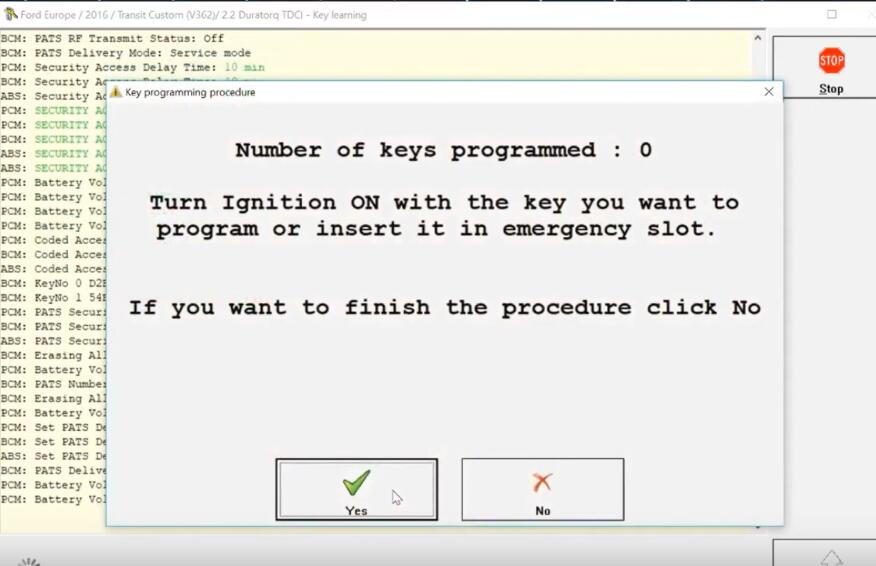 The key stored are now deleted and new ones can be programmed.
The key in the IGN slot has now been programmed.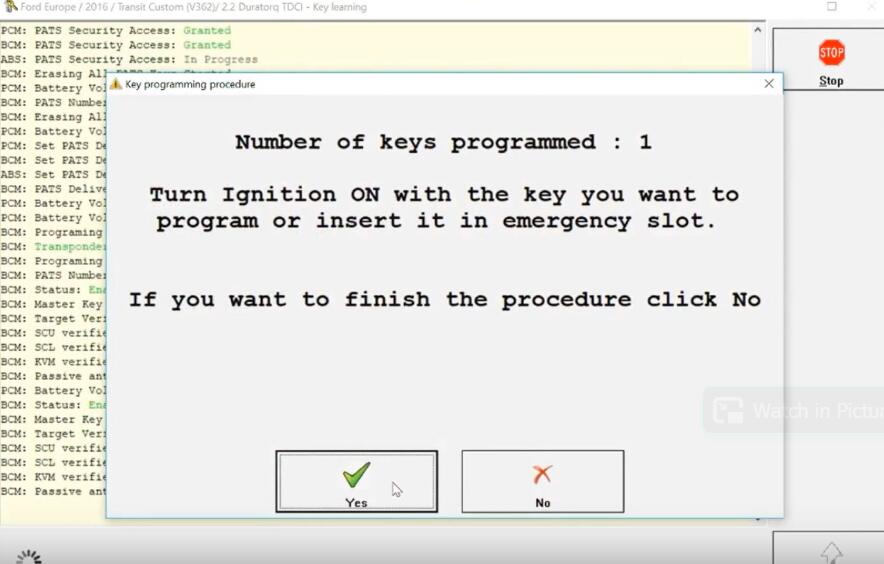 Inserting the 2nd key in the IGN slot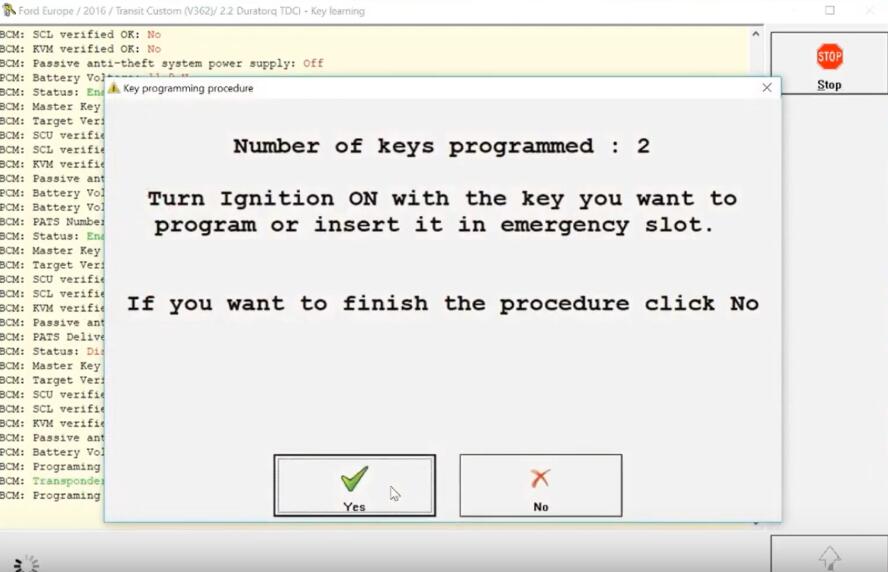 Clicking "No" will finalize the procedure
Then click "Yes"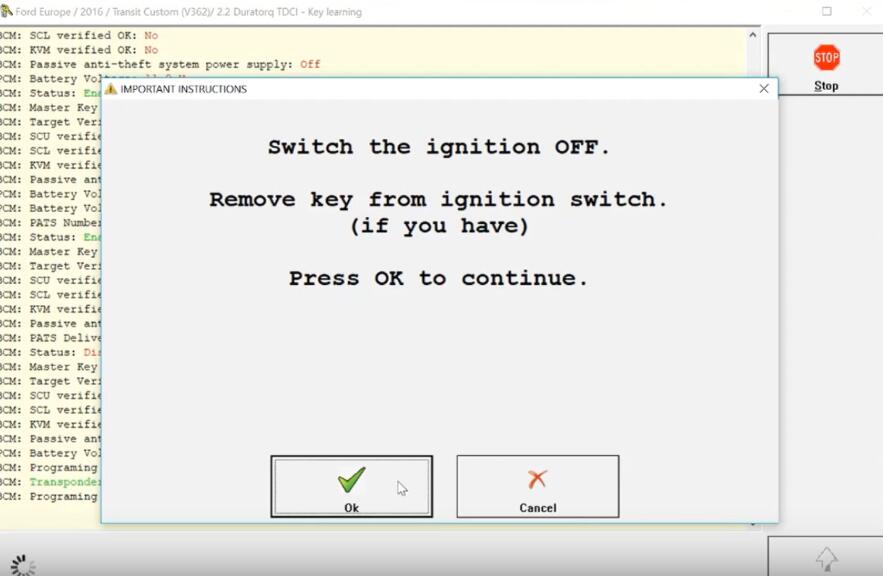 Operation successful, Time to test both keys now
If you want to know more about Ford, please refer to Ford Trouble Repair.
(Visited 43 times, 1 visits today)