Toyota TIS not only can perform vehicle diagnosis,but also can program/register keys.I have written some topics about it.Here share a guide on how to register/program new key for Toyota Corolla EX 2011.
Preparations:
Toyota TIS Techstream Video+PDF Tutorial
Toyota Corolla Key (with transponder chip) (Ask service before you making order)
Toyota TIS Techstream v12.20.024 Installation Guide
Latest Toyota TIS Techstream V13.10.019 Software Free Download
How to use Toyota TIS Techstream
Toyota TIS Techstream All Keys Programming for Toyota
Procedures:
Plug Toyota TIS Techstream Hareware (MINI VCI,VXDIAG) to vehicle
Build connection between vehicle and Toyota Corolla
Run Toyota TIS Techstream Software
Click "Connect to Vehicle"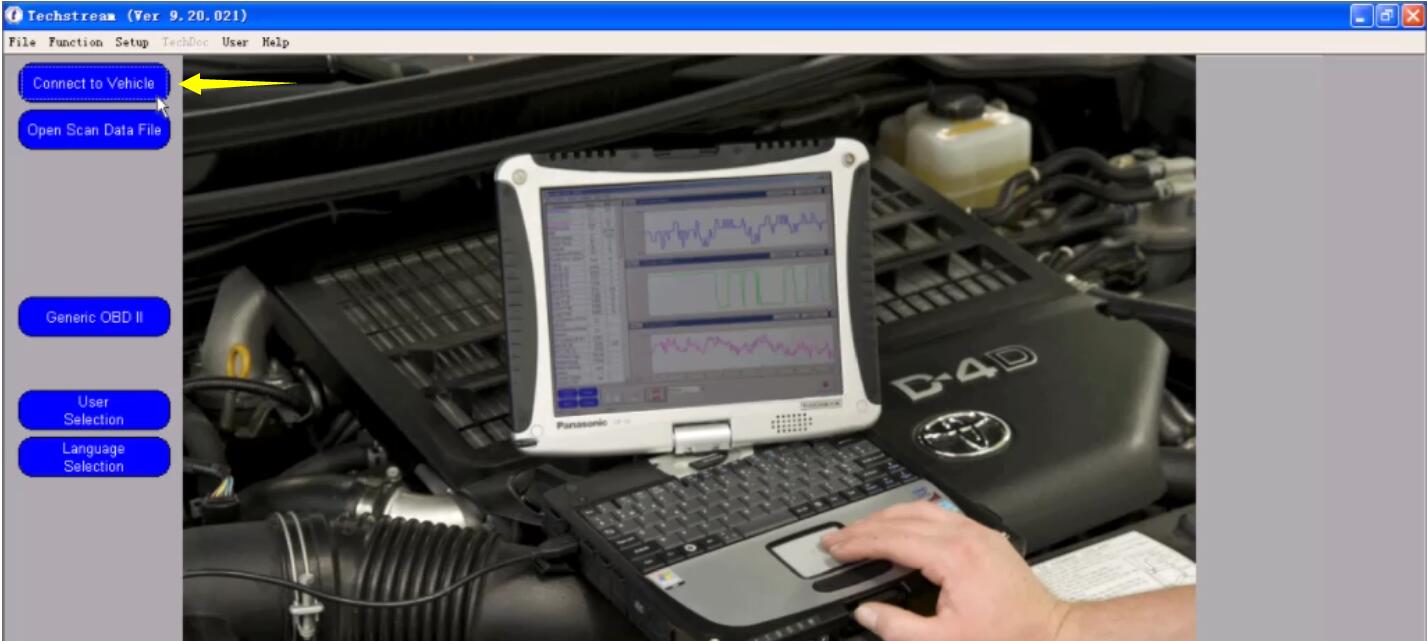 Select "TFTM Product,ZRE12" and "1005-"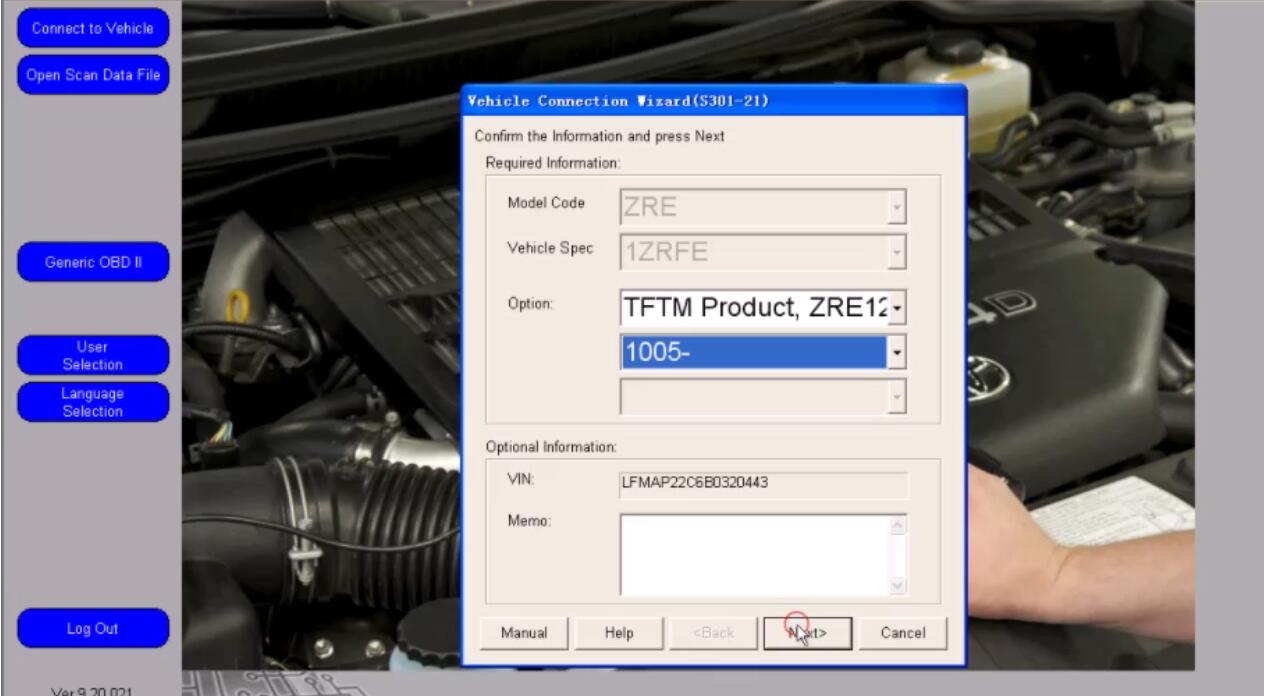 Select "Immobiliser"
Select "Ultility"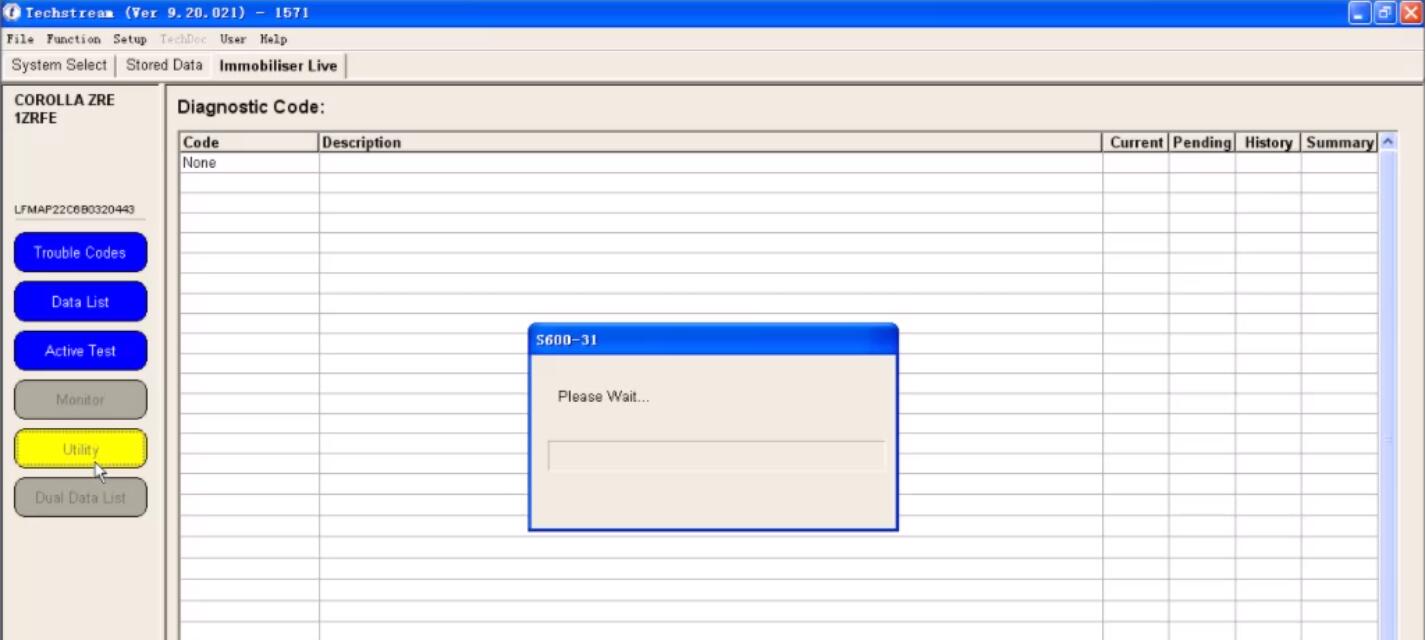 Select "Transponder Code Registration"
Note:
Use this function to register a new transponder code
This function registers a new transponder code by inserting a new key.
Please follow the prompt messages when you use this function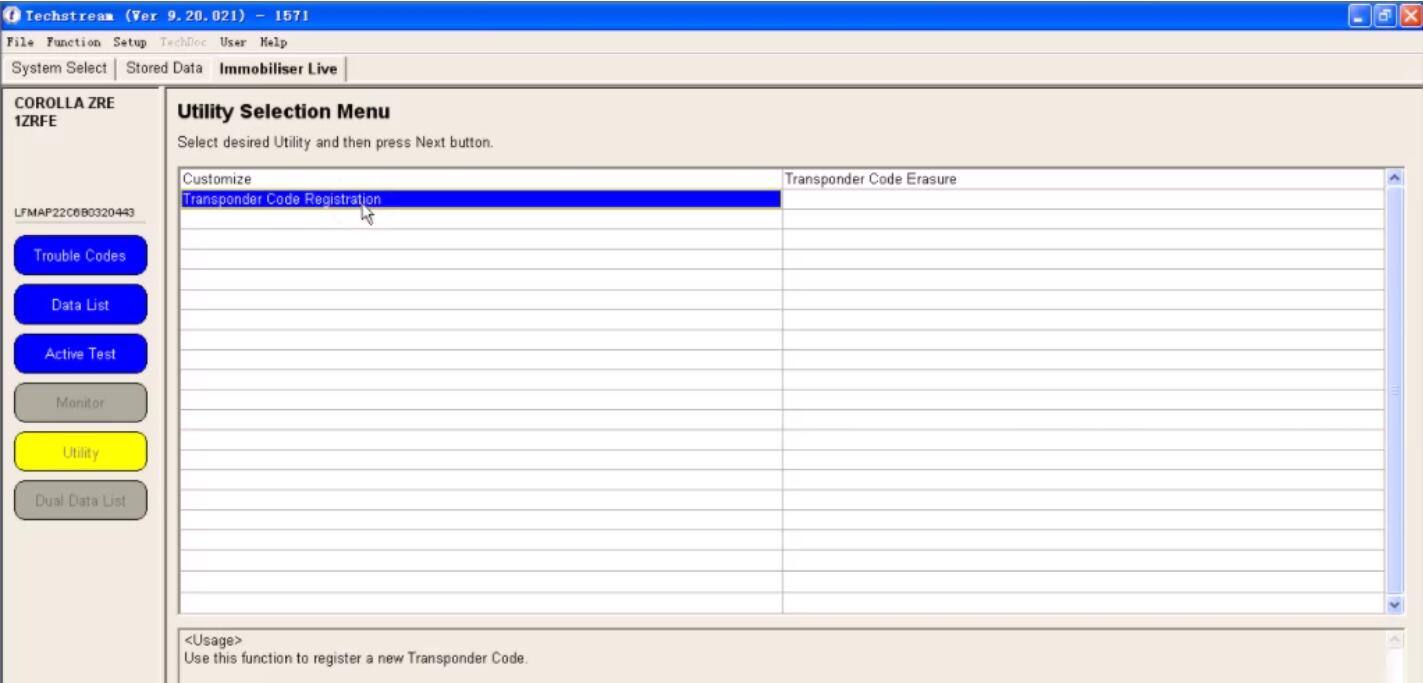 Click arrow at lower right corner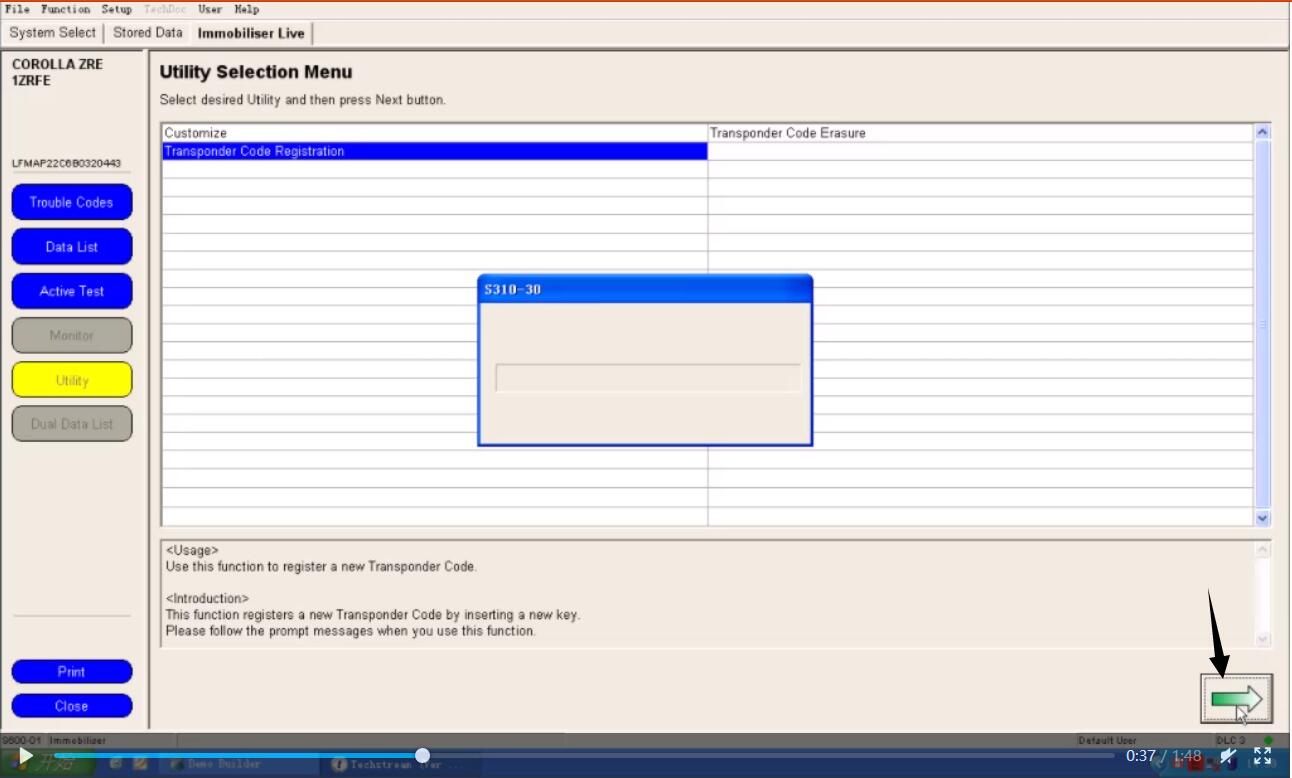 It will prompt with below massage:
Welcome to the transponder code registration wizard.
This function is use to register immobiliser keys
Please Next to proceed.
Click "Next" to continue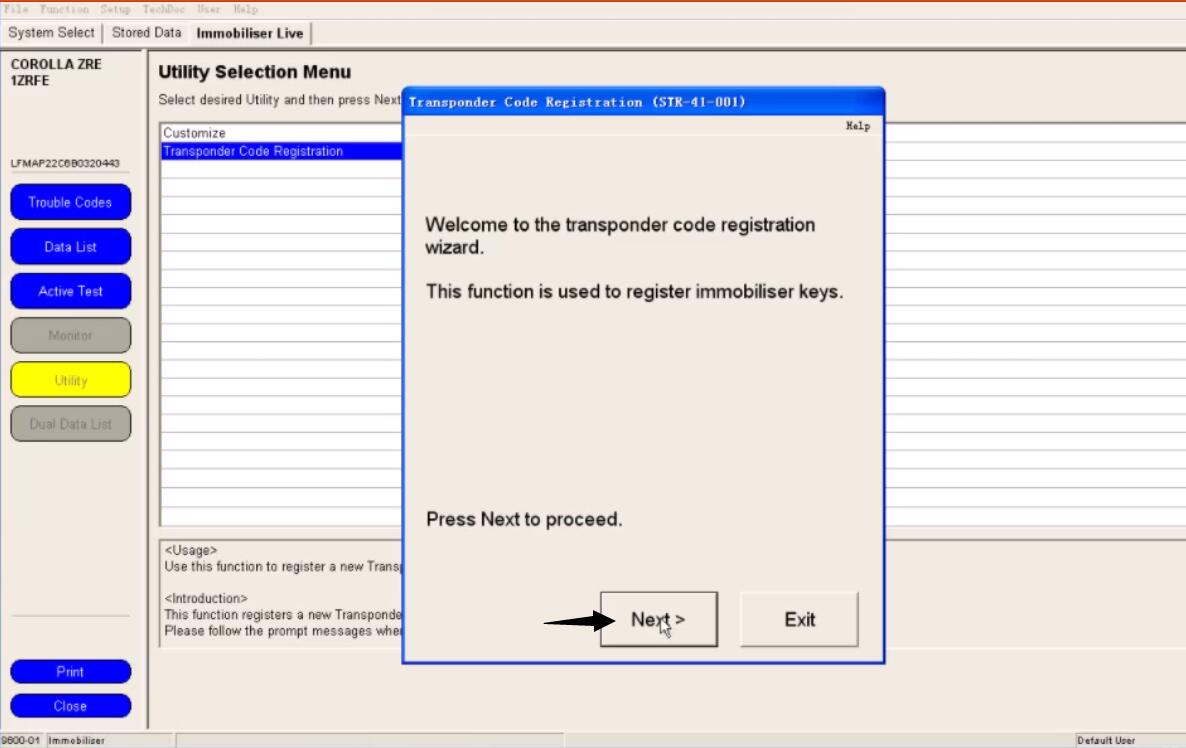 Perform the follow operation:
*Remove the key from the key cylinder
*Insert the key back into the key cylinder
*Turn IG ON
Then click "Next" to continue
Remove the master key from the key cylinder within 20 seconds,then press "Next"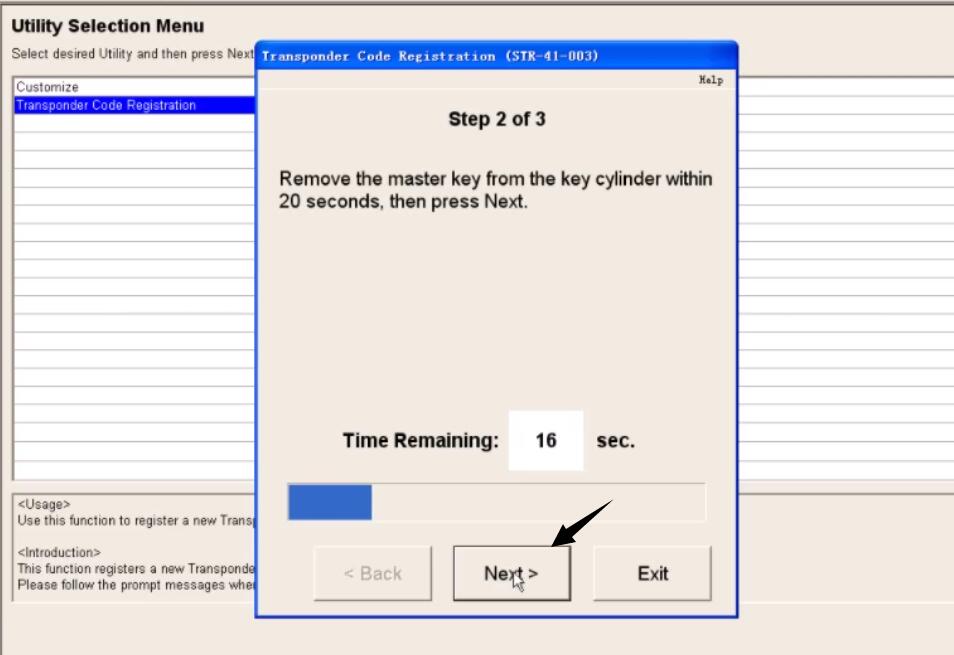 Insert the key you want to program within 10 seconds,then press next.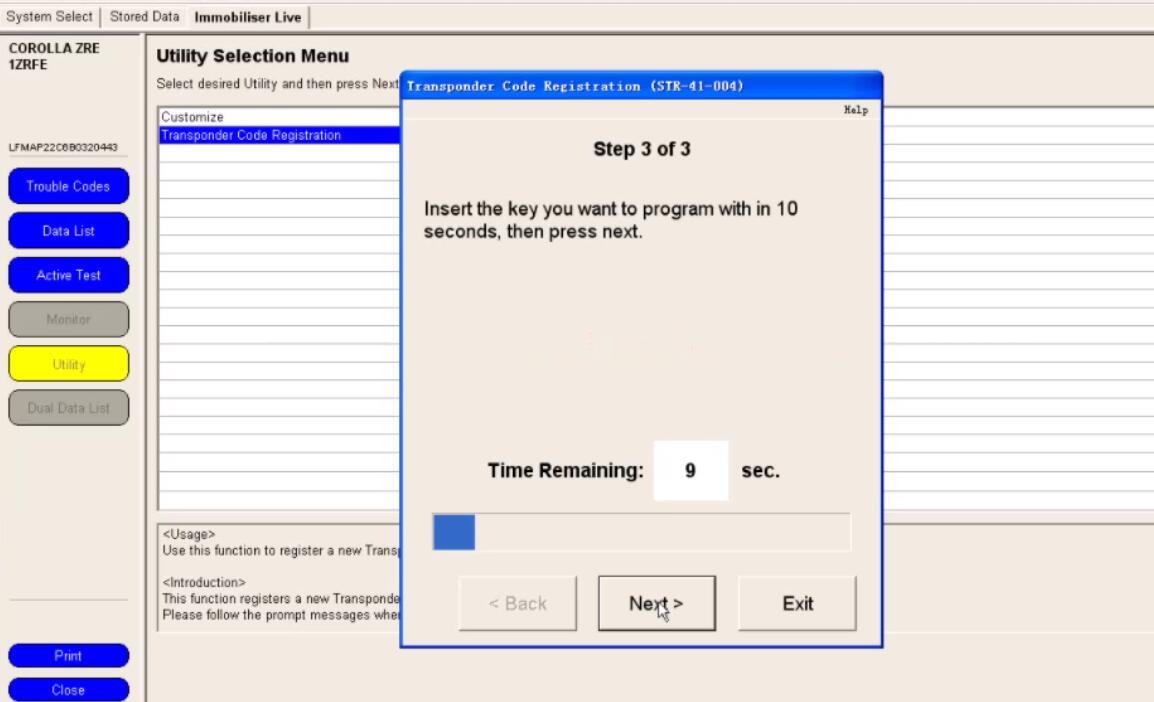 Done!
(Visited 17 times, 1 visits today)