In this article we flash the 5F controller for Golf 7 in order to unlock the speed index of the installed Discover PRO.
Preparations:
How to Install VCP System Diagnostic Tool Software
VCP System Professional Diagnostic Tool Software Download
Procedures:
Click the Guided Functions button in the Additional functions area of the main display.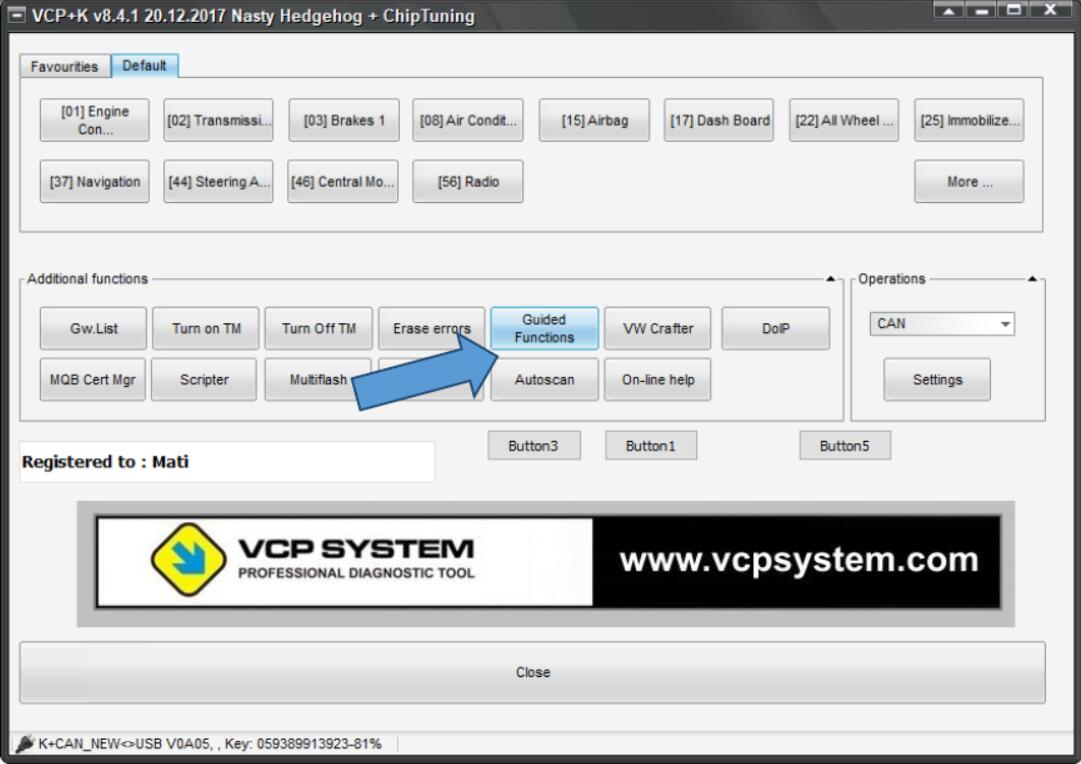 In the Guided functions assistant please select Other, mark one of the listed options and confirm with NEXT Upload data from ZDC-Container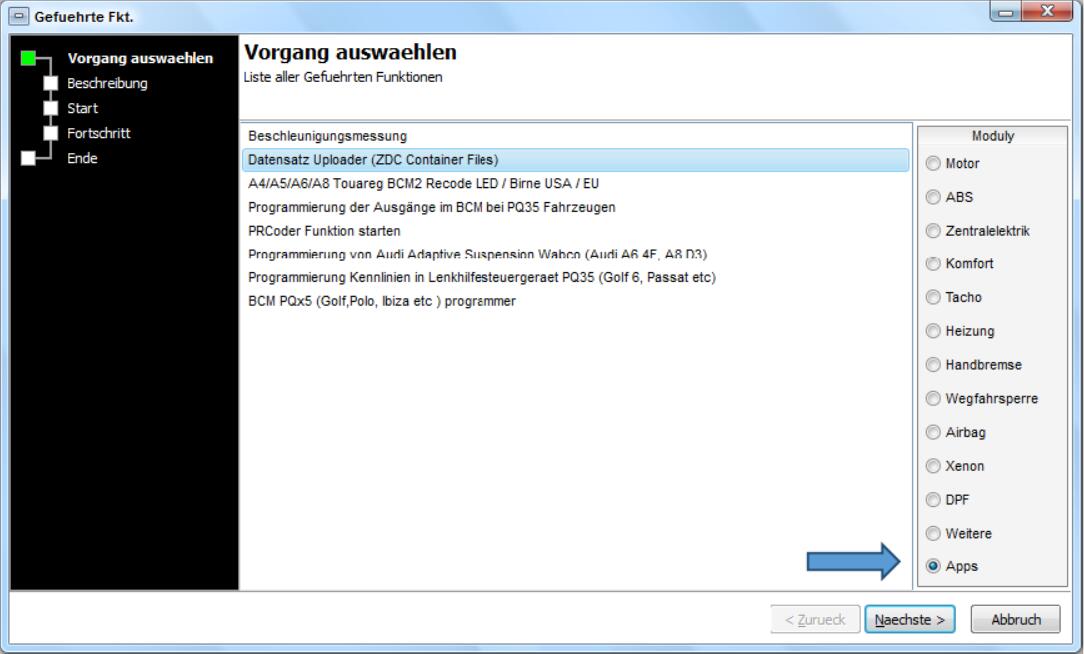 (Label / Descriptions when the language is set to GERMAN)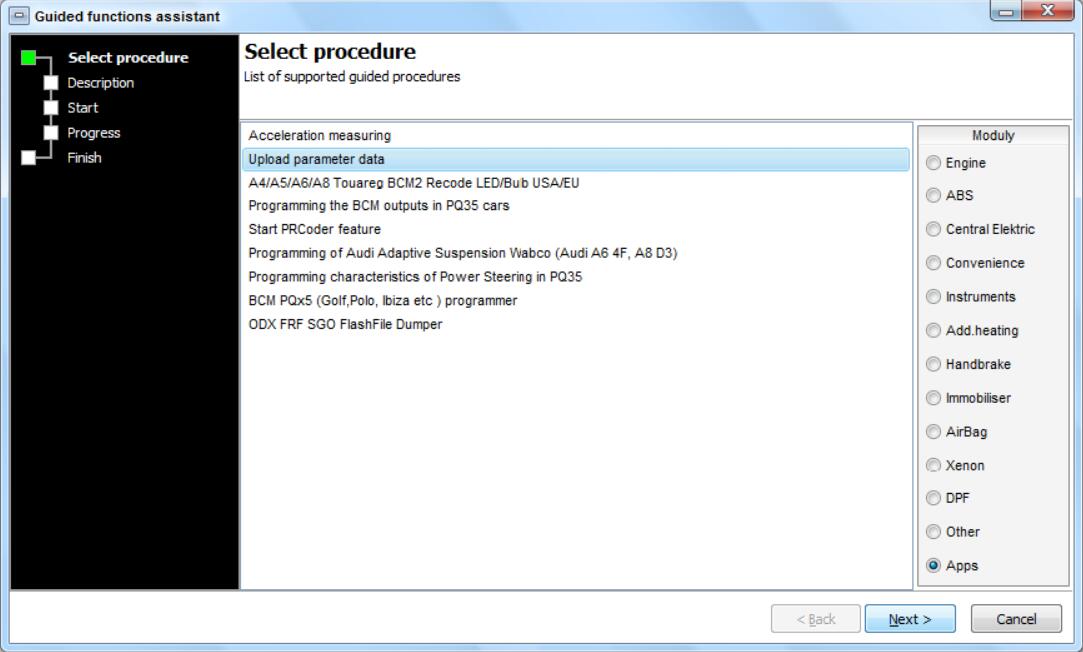 (Label / Descriptions when the language is set to ENGLISH)
As described in the requirements below: ignition of the car needs to be switched on, the motor must not be started. Confirm with NEXT.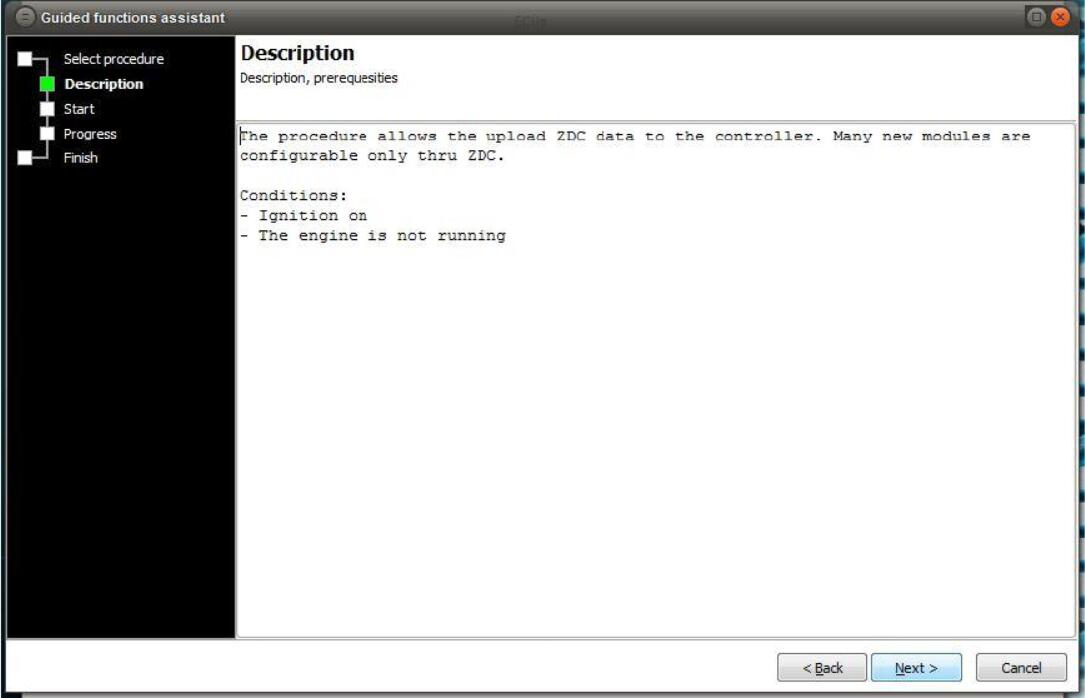 Confirm again (NEXT) on the following screen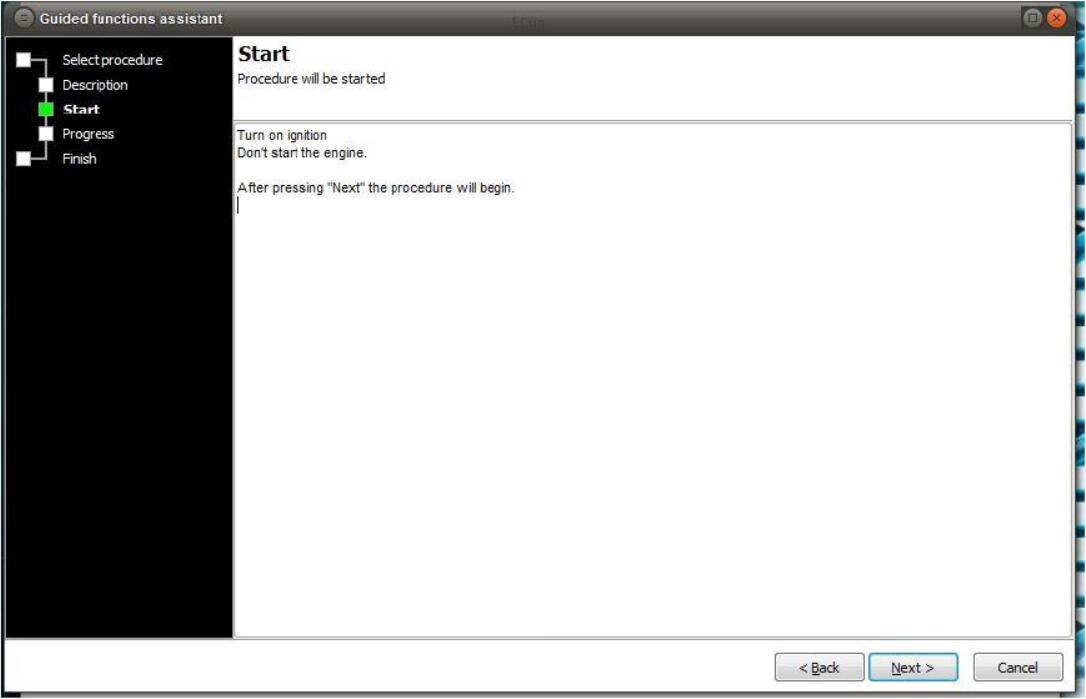 In the Config Data Uploader: click the Open Data button (1) to select and open the desired data.
Please note that you select the correct/appropriate file for the particular ECU (eg. Navigation or radio for VIM) the correct/appropriate file. You can find more detailed descriptions of the ZDC Container Files at: support@vcp.pl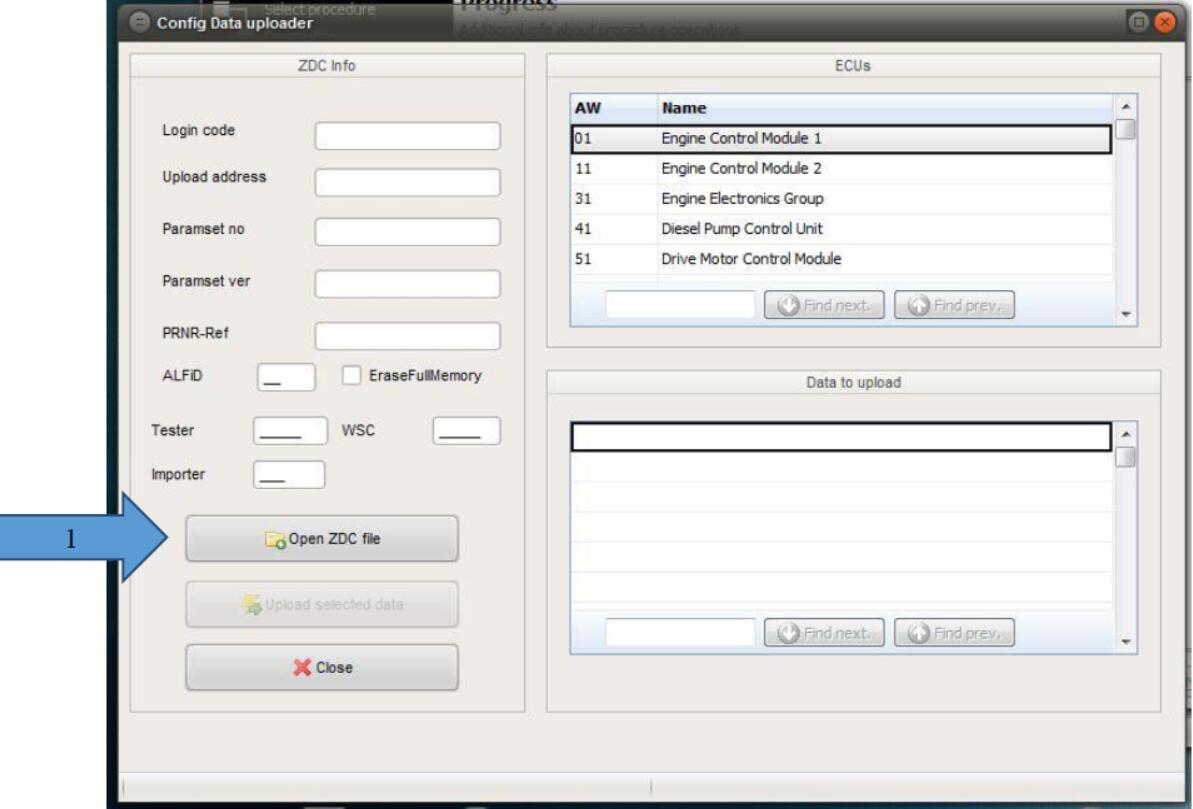 Next, select the appropriate ECU from the list: For all MQB (Audi A3 8V, Seat Leon 5F, Golf 7, Skoda Octavia 5E, Audi TT 8S) and MLB models (Audi A6 4G Facelift, Audi A7 4G Facelift, Audi A8 4H Facelift, Audi Q7 II) you have to select STG 5F – Infotainment (Information Control Unit). For Audi A1 8X / Audi Q3 8U select STG 5F or STG56 (Radio) depending on the MMI version. We advise you to check this in advance by connecting to the respective installed ECU and selecting the correct ZDC container file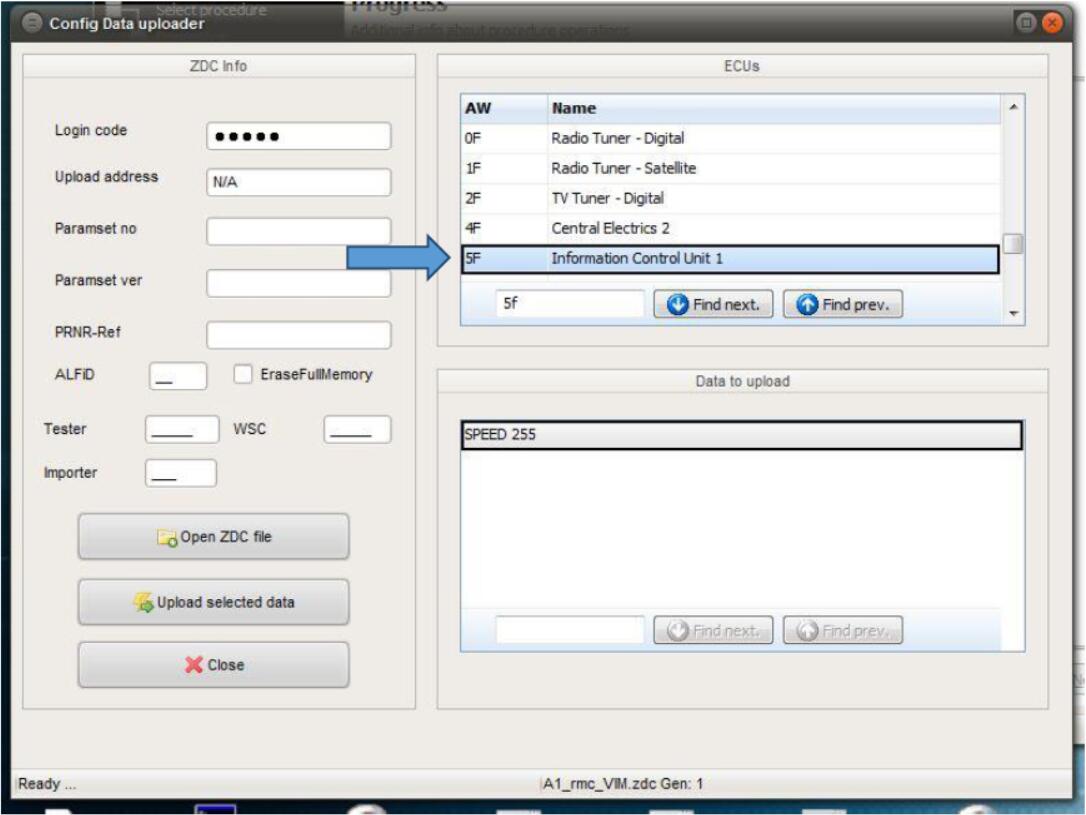 After selecting the appropriate ECU you can click the Upload Selected Data button to start the flash operation.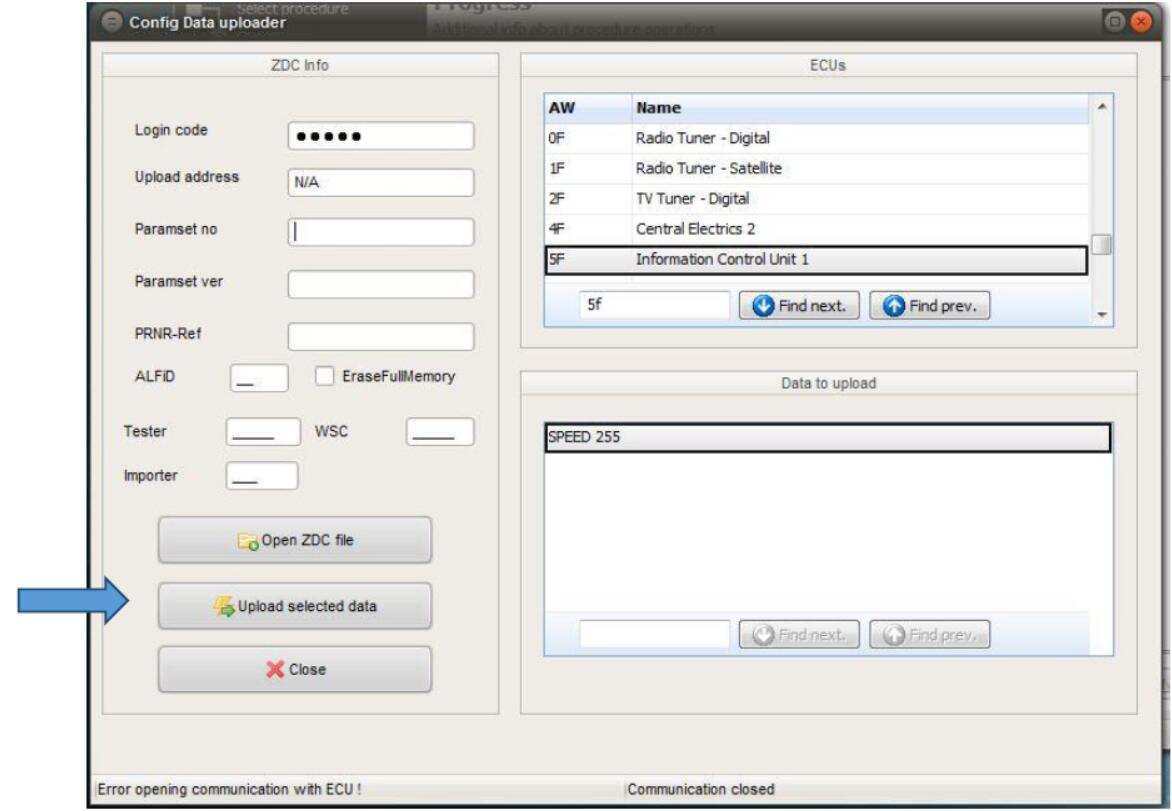 The status display area (lower left side of the window) will show a different message depending on whether the data was uploaded successfully an error has occurred. In the example below a connection error has occurred (error opening communication with ECU) which indicates that the selected ECU cannot be reached. Please repeat the process again, however, check the connector of the interface, the status of the ignition and whether the particular ECU (in this case STG 5F) can actually be accessed beforehand.