This instruction show you guide on how to remove high pressure pump for MTU 12-16V 4000 engine.
Related Contents:
MTU DiaSys 2.73 2.72 Engine Diagnostic Software Free Download
MTU Diagnostic Tool USB-to-CAN with MTU Diasys 2.73
Procedures:
Remove O-ring (1).
Note: Remove intermediate element only if necessary (e.g. if damaged). Intermediate element
has been installed with thread-locking agent and must be heated to approx. 130°C before removal.
Remove intermediate element (2)
Note: Replacement high-pressure pumps are delivered without intermediate element.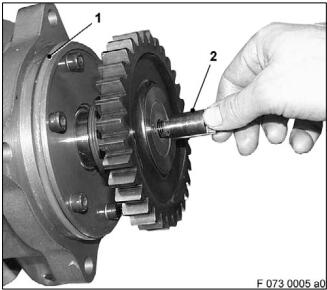 Disassembly
No provision is made for disassembling the high-pressure pump.
The H.P. pump is a replacement part and available in the replacement programme.
Inspection and repair
Check high-pressure pump in a specialist workshop or at Manufacturer's; have repaired if necessary.
Clean hex screws and check condition.
Make sure threads are in perfect condition; replace hex screw as necessary.
Check connection thread on high-pressure pump for perfect condition and ease of movement.
Check drive gear.
Check condition of wiring; replace if necessary.
Replace O-ring after each removal.
Installation
Installing H.P. pump
Coat thread of driver (1) with Loctite 270 thread-locking agent.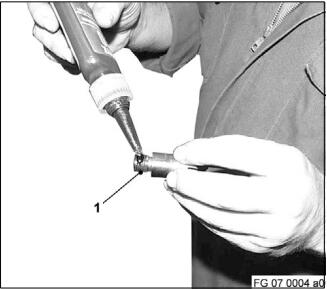 Screw driver (3) into pump shaft (2).
Note: Final strength of thread-locking agent at 20°C after 12 hours.
Coat O-ring (1) with petroleum jelly and insert into groove on high-pressure pump.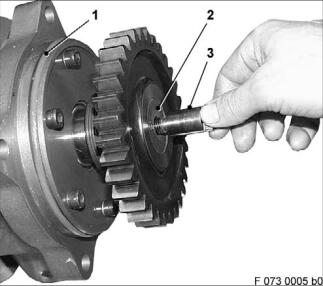 Clean and check sealing surface in support bore of equipment carrier.MTU Engine USB to CAN diagnostic adapter
Note: Before installing the high-pressure pump, the low-pressure pump with plug-in coupling must first be removed, as perfect insertion of the driver (high-pressure pump) in the plug-in
coupling is not guaranteed.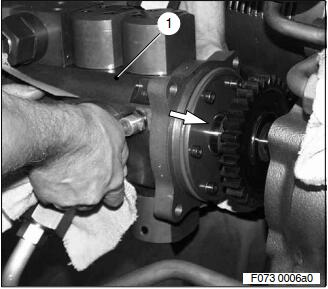 Attach H.P. pump (1) with support bracket to crane and carefully move into assembly bore.
Install hex screws for high-pressure pump and tighten uniformly
More repair case for MTU engine,please refer to:MTU Engine Trouble Repair
Visited 14 times, 1 visit(s) today