The JPRO Diagnostics kit allows us to perform ECU reset test for Bendix EC-60 and EC-80 braking system.Here show the simple steps.
The ECU Reset Test is available on:
✓ EC-60 and EC-80 braking systems
This test resets the brake ECU, similar to turning the ignition off and on. During the reset any braking system related dashboard lamps will flash. Once the reset is completed, a chuff test will automatically be performed.
Related Contents:
JPRO Noregon Commercial Fleet Diagnostics 2023 2021 Free Download
Steps:
1 Select the ECU Reset Test and press Enter or the Start button.
2 The test dialog will be displayed.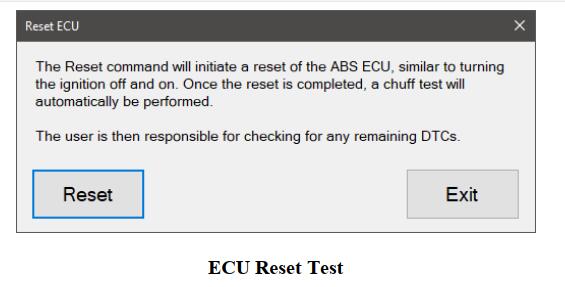 3 Select the Reset button to initiate the test. A confirmation message will appear.JPRO DLA+ 2.0
4 Click Yes to perform the ECU reset. A countdown timer will be displayed while the reset is occurring. The test
cannot be abandoned during the reset.
5 When done, press the Exit button to return to the test selection dialog.
More topics about JPRO Diagnostic,please refer to:JPRO Diagnostics Guide
Visited 16 times, 1 visit(s) today