This illustration show you guide on how to use Kubota Diagmaster to do tank heater coolant valve active test for Kubota engine.
Preparations:
2022 Kubota Takeuchi Diagmaster v20.11.01 v4.1.2 Software Free Download
Kubota EPC Spare Parts Catalogue 2021.06 Download
Takeuchi Excavator Workshop EPC+Service Manual 2018 PDF Files
Procedures:
Start engine and leave in idle state.
Connect engine and PC, and start Diagmaster.
Choose Tank heater coolant valve ON/OFF function(ACU) from active test.
Adds coolant valve status to data monitor and starts to log.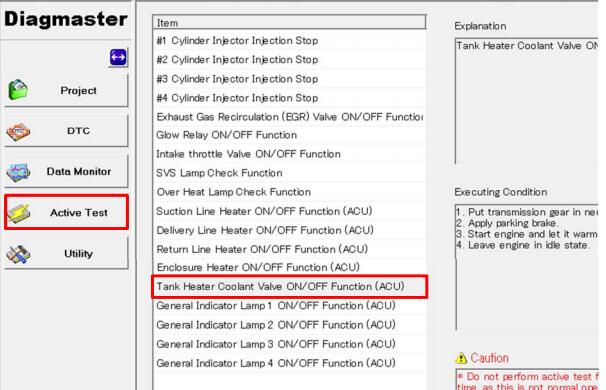 Starts active test.
Check that valve operates 3 times automatically.
Used primarily for purging the system.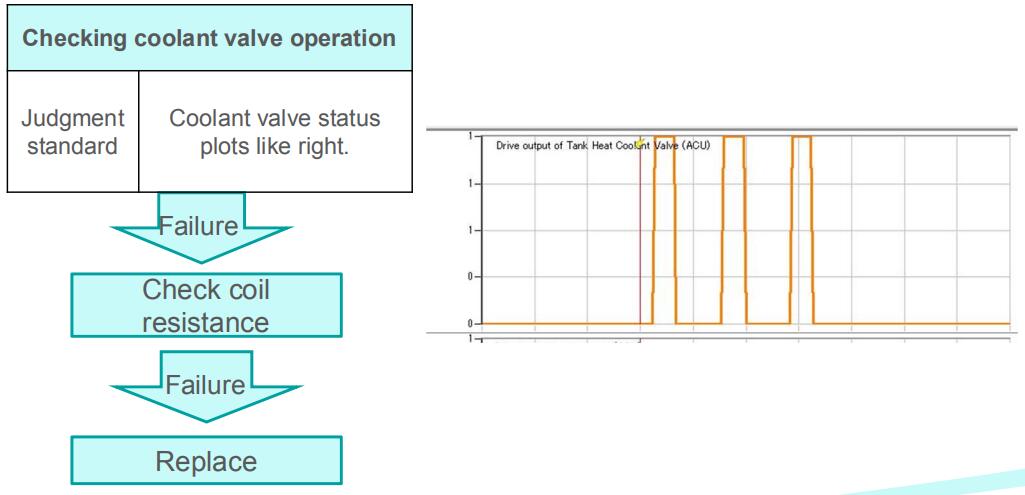 More repair case for Kubota,please refer to:Kubota Trouble Repair
(Visited 34 times, 1 visits today)