When you replace new battery,you need to coding new battery for your vehicle.So herethis article show procedure of VCP System coding new battery for VW Audi.Hope it helps!
Preparations:
How to Install VCP System Diagnostic Tool Software
VCP System Professional Diagnostic Tool Software Download
Procedures:
Connect VCP System professional tool interface to vehicle,then run the VCP System software to select "Guided function assistant" menu.
Select "Battery coding for battery manager"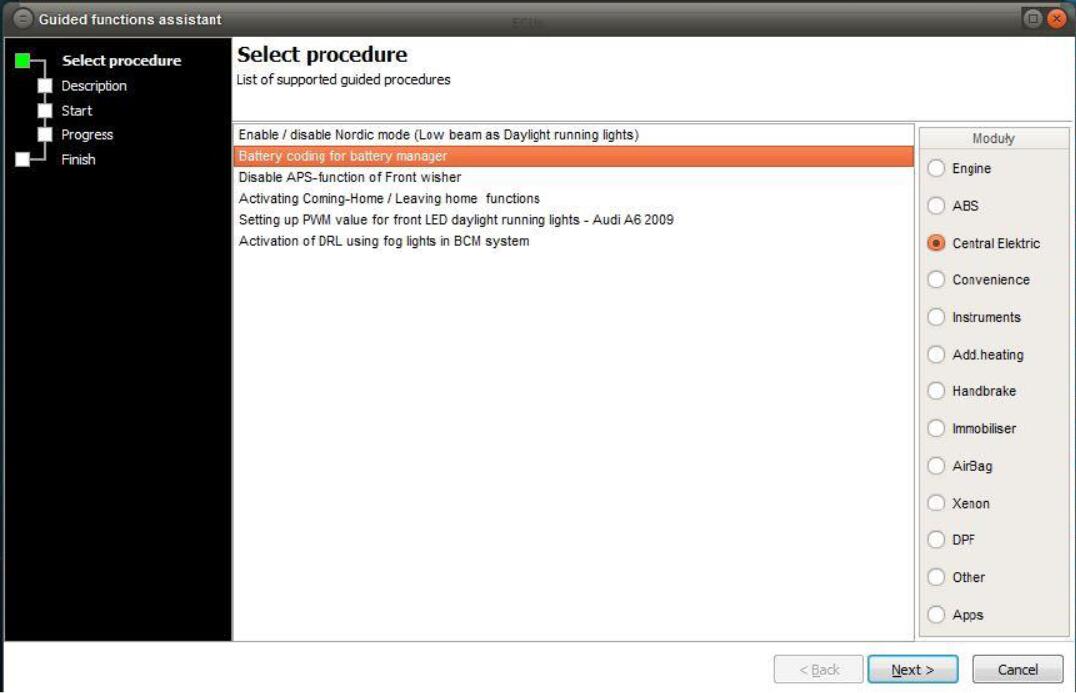 The procedure codes new battery data into Energy Management controller.Working on cars having a power management ECU (Audi A6 4f,A8 4E,Q7,Q5)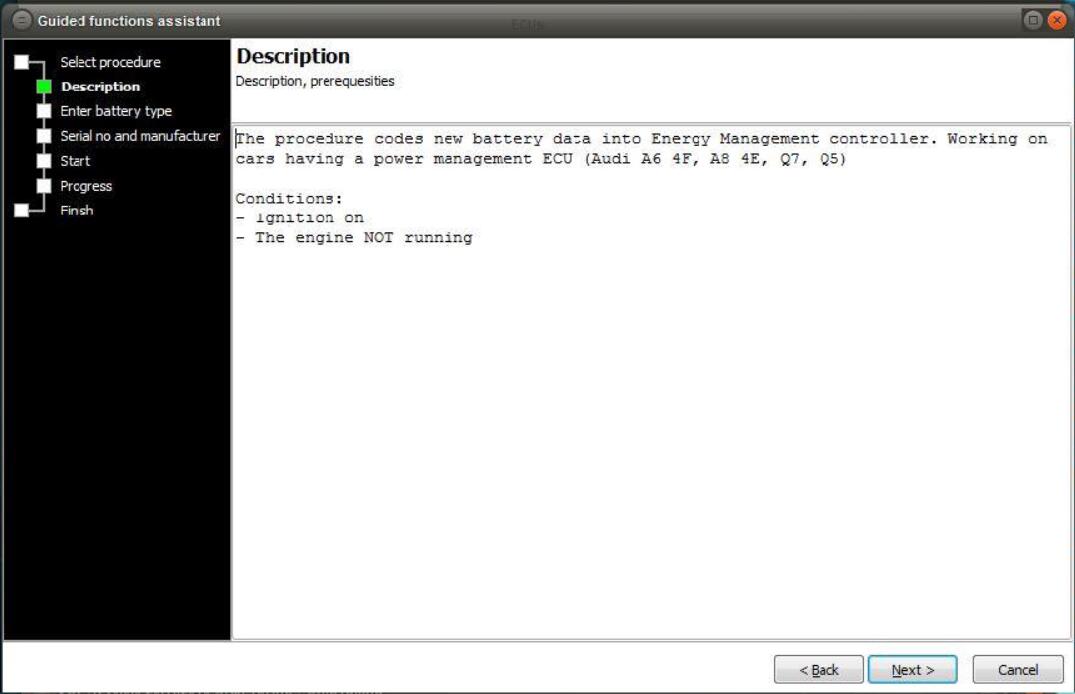 Now you need to enter battery type into below input box,then click "Next" to start coding process.
Note:Battery type can be found on its chassis-11 chars (eg.4F0 915 105A)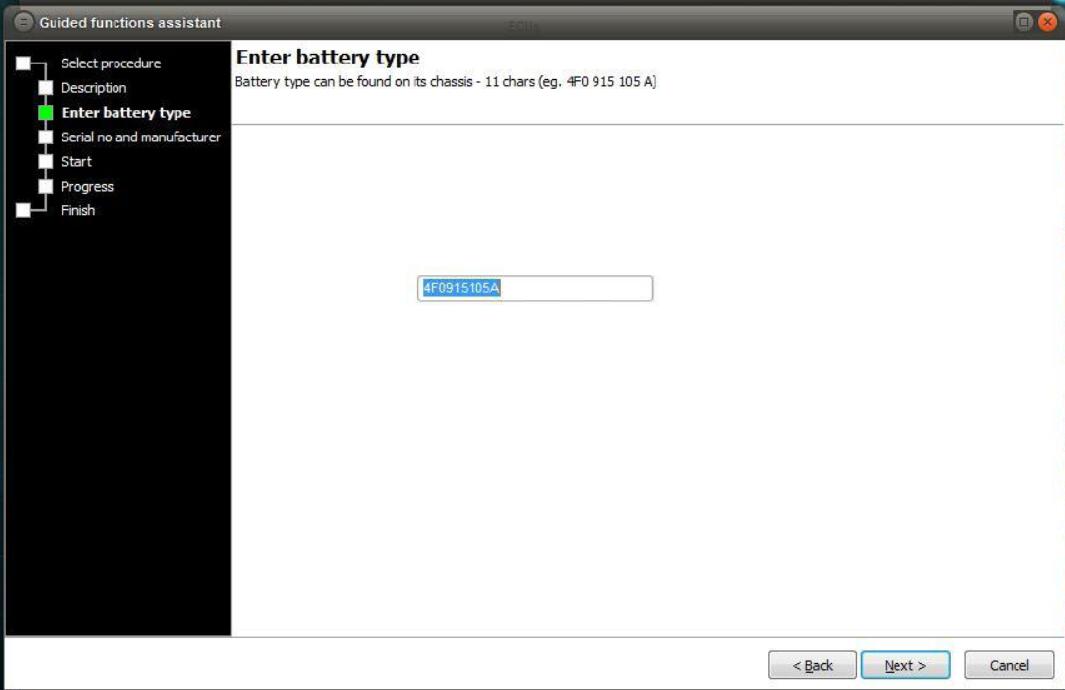 (Visited 16 times, 1 visits today)