This article show a guide on how to active video image threshold in all Audi MMI 2G,3G all 3GP variants.
Supported Vehicle List:
All vehicles with MMI 2G/3G Navigation systems
(Audi A4 8K, Audi A5 8T, Audi Q5 8R, Audi A6 4F, Audi A6 4G VFL, Audi A7 4G VFL, Audi A8 4E, Audi A8 4H, VW Touareg II 7P)
Caution: do not use with facelift models: Audi A6 4G, Audi A7 4G, Audi A8 4H. For those models, please use the ZDC VIM Files (e.g. via VIM Manager).
Preparations:
How to Install VCP System Diagnostic Tool Software
VCP System Professional Diagnostic Tool Software Download
And for more projects,you can check here:Video In Motion Projects
Procedures:
Connect VCP interface to vehicle,then select "Guided functions assistant"
Select "Other" at right section bar,and select "Unlocking TV function in MMI 2G/3G Systems"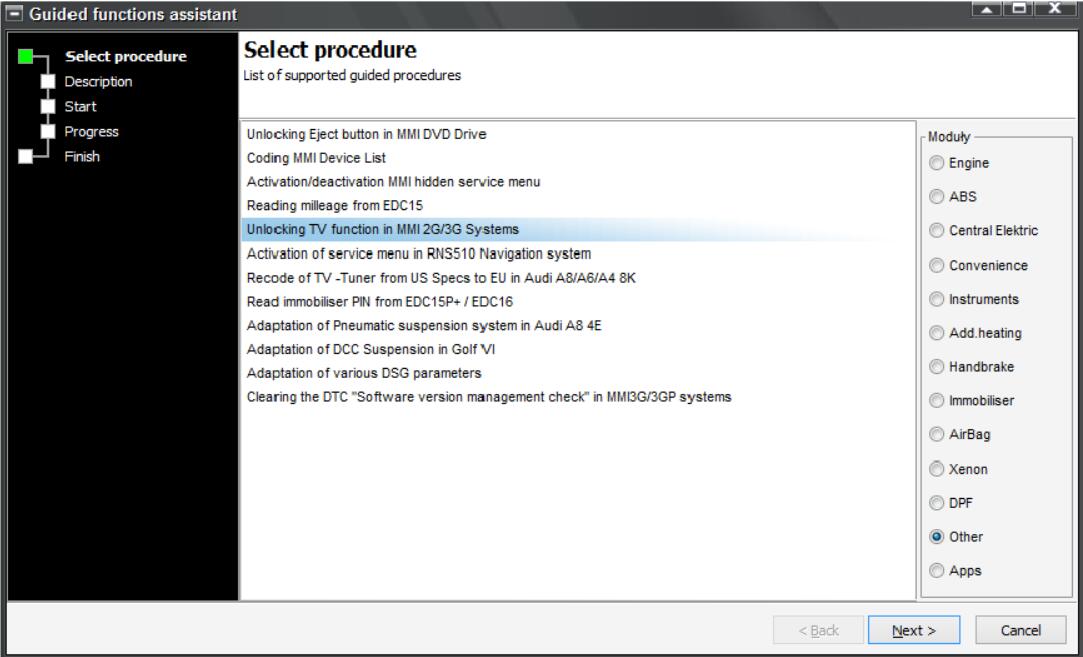 The procedures unlocks the MMI TV functions,allowing it use also during drive.
Conditions:
Ignition on
The engine NOT running
After the it fit the conditions,click "Next" to start this coding process…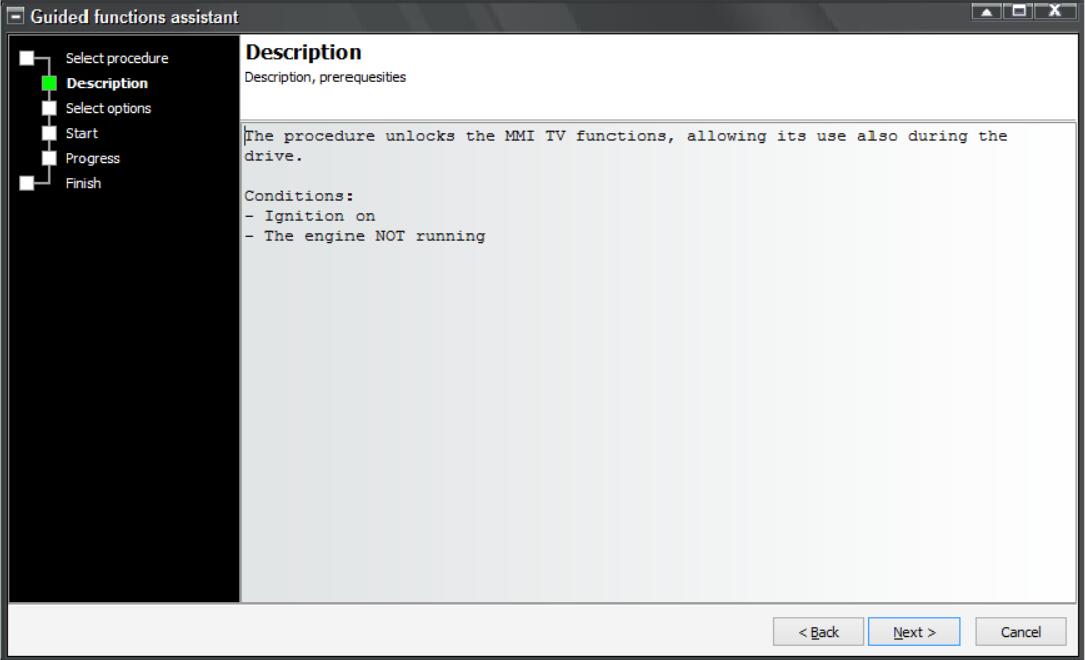 And here is another article describe about VCP on Video In Motion coding.
VCP System Coding VW VIM Video In Motion Guide
(Visited 25 times, 1 visits today)