Here in this instruction,car-auto-repair.com show you guide on how to assemble piston for MTU 12-16V 4000 engine.
Related Contents:
MTU DiaSys 2.73 2.72 Engine Diagnostic Software Free Download
MTU Diagnostic Tool USB-to-CAN with MTU Diasys 2.73
Procedures:
Note: Always make sure that all components are perfectly clean.
Installing piston rings
Turn coiled spring expander (2) in DSFring (1) to offset ring spring butting face (arrow) to
DSF-ring butt by 180°.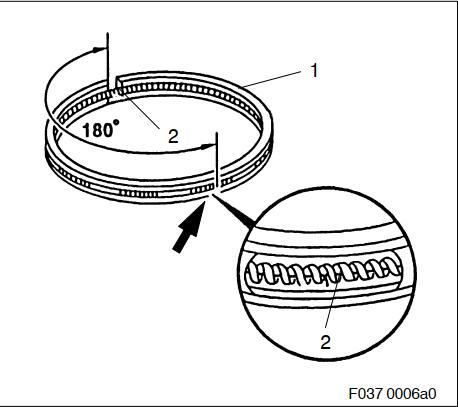 In sequence from bottom to top (DSF-ring first), insert piston rings with piston ring pliers into annular grooves on piston.
Warning: Stretch piston rings only until they can be fitted over the piston. Do not overstretch
piston rings, as they may break.
Make sure piston rings are installed in correct sequence – see next illustration.
Note: TOP marking on piston rings must point upwards.
Check that piston rings move freely in their grooves.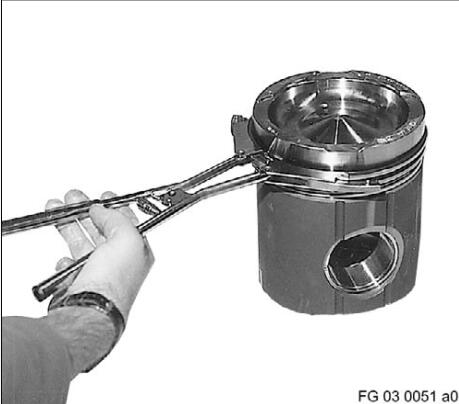 Sequence of piston rings:
1 – Rectangular-section ring
2 – Taper-face compression ring
3 – DSF ring
Note: Piston rings must only be replaced in sets.
Hone cylinder liners if new piston rings are installed.
Wipe down piston pin, conrod bushing and piston pin bore with chamois leather and coat with engine oil.
Using snap ring pliers, insert first snap ring into piston pin bore.
Note: Make sure snap ring is perfectly seated in groove.
Insert conrod (1) according to markings into relevant piston (2) in such a way that the shorter end (A) of the angle-split conrod faces piston cooling oil bore (B).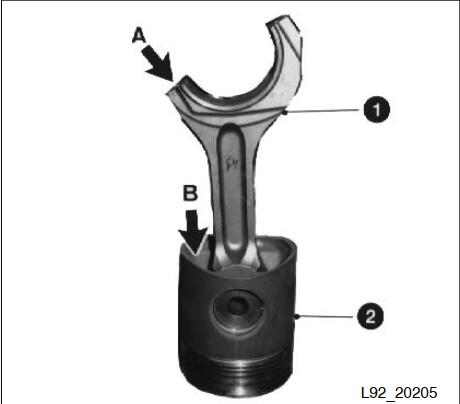 Push associated piston pin (2) into piston and conrod (1) until seated against snap ring installed beforehand.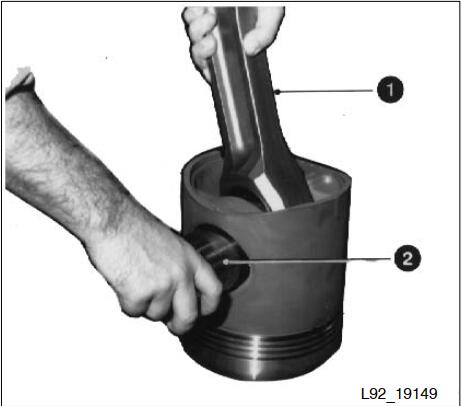 Insert second snap ring (2) with snap ring pliers (1).
Note: Make sure snap ring is perfectly seated in groove.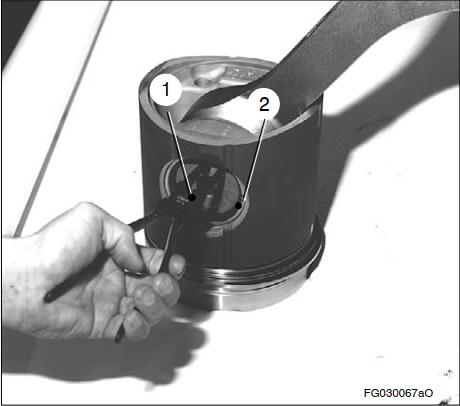 More repair case for MTU engine,please refer to:MTU Engine Trouble Repair
(Visited 2 times, 1 visits today)