This instruction will show you guide on how to use TN011,TA64 and CB012 program a key for 2020 Corolla Hybrid Toyota. The specific thing that we had to do is take out the glove compartment so we can gain access to the back side of the smart system where the connectors are located and where we connect the CB012 Can H and Can L pinch connector cables.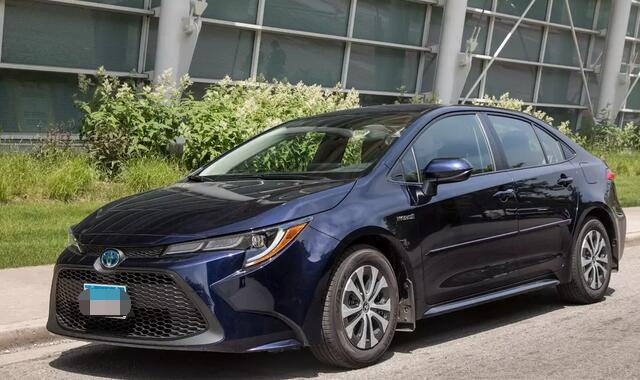 The TN011 function defines itself by the following:
Does the all keys lost on the EU and US models
No need to be connected to the Toyota servers
Smart System reset is not required
EU models are supported only by AVDI
Supports Corolla/Camry 2018+ and all related models
For key programming we need:
AVDI
CB012 cable set which is connected to the CB100 OBD cable
TA64 Master key Emulator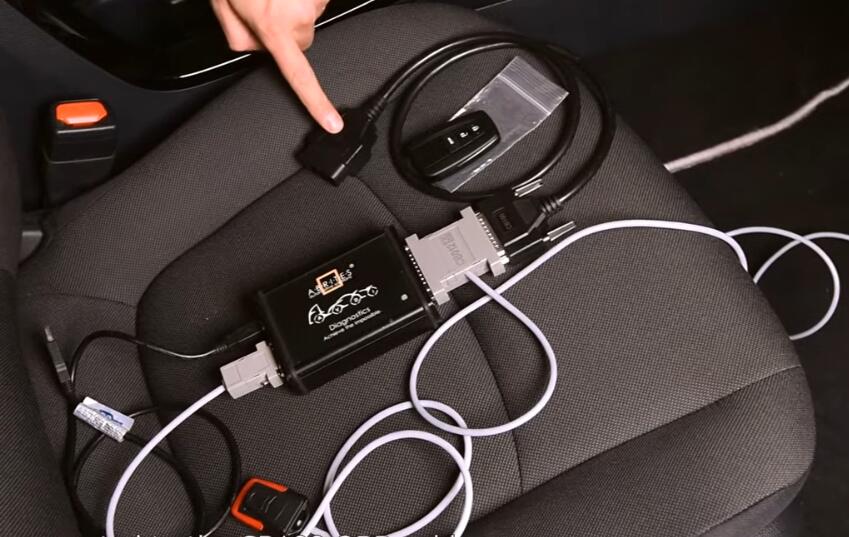 Below articles are similar topic for your reference:
Toyota Corolla 2013+ Keyless Go All Keys Lost Programming by Zed-Full
Toyota Corolla 2016 8A Transponder All Key Lost Programming
Procedures:
The CB012 cable is connected to the internal CAN BUS, the easiest method is to connect to the Smart System Connector which is to be found behind the glove compartment.
Remove the glove compartment to gain access.
In this case, CAN H is the first pin(Yellow) from right to left, and CAN L is the white one nest to the yellow cable.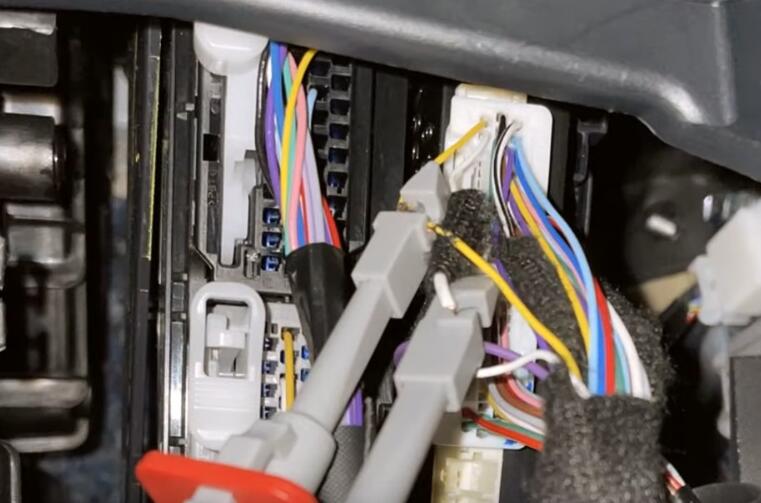 The Toyota manufacturer does not have cable color standards and the differ
Connecting CB100 to the OBD plug and starting the Toyota software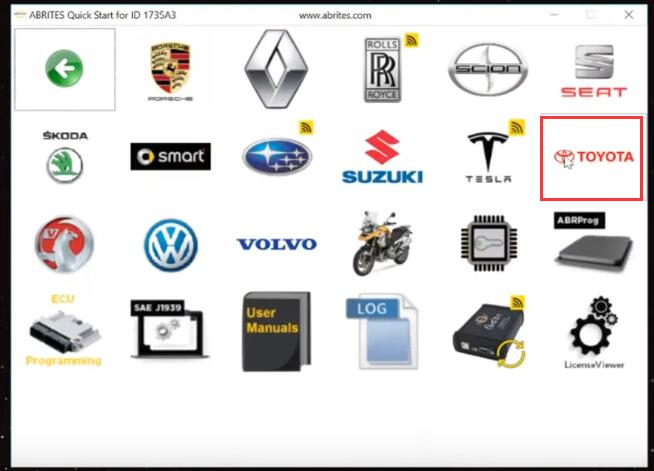 Make sure the AMS for the interface is valid,click "Key Learning"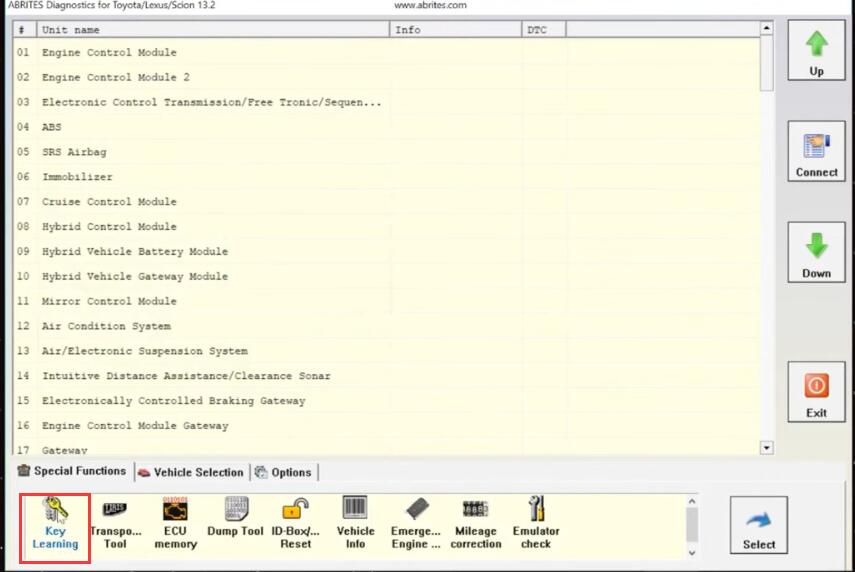 Make sure all of the mentioned conditions are correct, click "OK"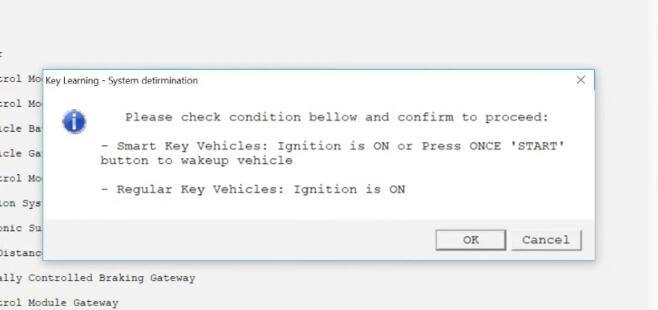 Click "Yes",confirming that the TA64 will be used as a Master Key Emulator
Confirm all the conditions showed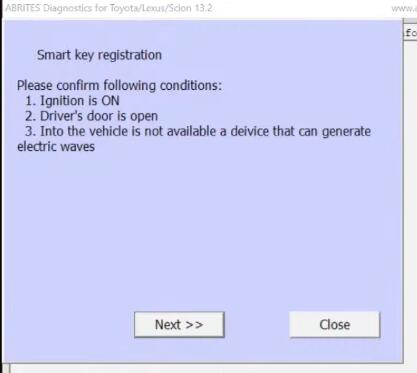 Using TA64 to touch the Start button as per the software instructions, TA64 did its job and it is time now to program the key.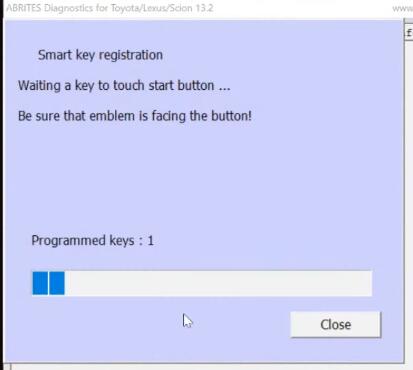 Leaning the key to the car, then click "Close"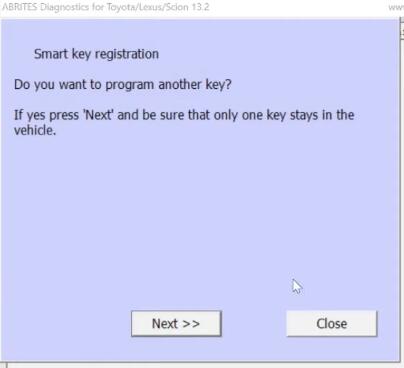 The key is learned, function is ready.
More cases about Toyota key lost, please refer to Toyota All Key Lost Programming.
(Visited 47 times, 1 visits today)