Here is the instruction show you guide on how to renew injector sleeves for Scania C,K series buses.
Related Contents:
2022 Scania SDP3 V2.53.2 V2.40 Diagnostic Software Free Download
2023 2018 Scania Multi EPC Parts Catalogue Free Download
WARNING!
Dirt and foreign particles in the engine cause serious engine damage. Make sure that the engine and work surfaces are thoroughly cleaned before starting work.
IMPORTANT!
The whole fuel system is very sensitive to dirt and also very small particles. Foreign particles in the system can cause serious malfunctions. It is therefore very important that everything is as clean as possible when work is carried out on the fuel system. Wash the engine before carrying out repair work. If possible, a hot wash should be used.
It is strictly forbidden to carry out any machining work or work with compressed air near an open fuel system.
Be extra careful and always use clean, lint-free and dust-free clothes and disposable gloves when working on the fuel system. Scania recommends using Tegera 848 gloves.
Clean tools before they are used and do not use any worn or chrome-plated tools. Material and flakes of chrome may come off.
Clean connections and the surrounding area before removal. When cleaning, cloths or paper which shed fibres must not be used. Use clean and lint-free cloths.
Plug or cover the connections during removal. Also clean the connections before the components are fitted. Place removed components on a thoroughly cleaned, dust-free surface. Scania recommends the use of a stainless steel bench top. Cover the components with a lint-free cloth.
The cylinder head must be removed when renewing the injector sleeve. The valves do not need to be removed. The illustrations show the cylinder head with the valves removed to demonstrate the procedure described more clearly.
1.Thread the lower part of the sleeve using the pilot tap and guide from 99 574 Tool kit.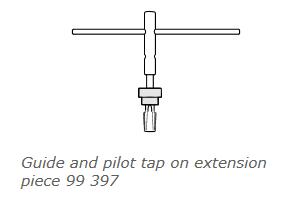 2.Knock out the pilot tap and sleeve from underneath. Use a 100 mm metal rod with a 9 mm diameter.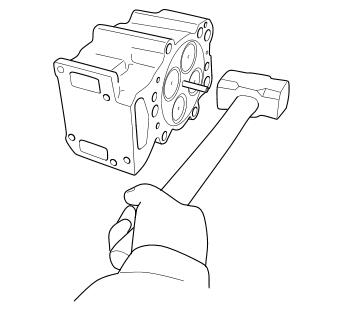 3.Degrease and check the contact surfaces of the sleeve and cylinder head. Smooth off any burrs and irregularities that may scratch the sleeve.
4.Degrease the new injector sleeve and apply a thin film of sealant 2 054 538 on the sleeve and cylinder head contact surfaces.
5.Press in the sleeve using the drift and guide from 99 574 Tool kit.
6.Make sure no foreign particles remain in the injector sleeve. Wipe clean with 588 879 Lint free cloth..
For more information about Scania truck,please refer to:Scania Trouble Repair.
Visited 3 times, 1 visit(s) today