This guide show you procedures of how to upgrade halogen lamp to Xenon adaptive headlights for BMW 1-4 series.More about BMW cases,please refer to BMW Trouble Repair.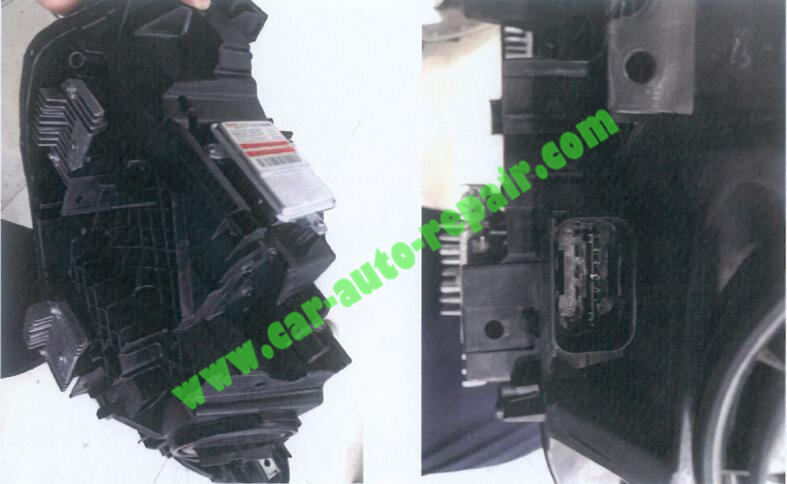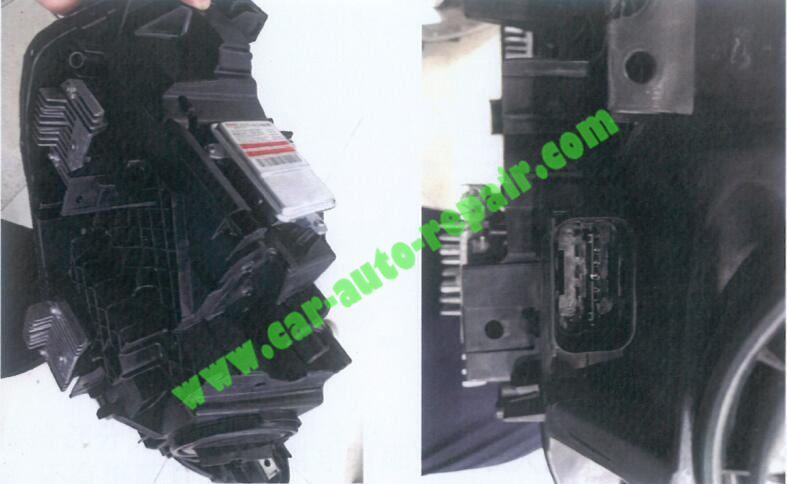 Preparations:
BMW E-sys 3.33.0/3.32.1/3.30.01 Coding Software Free Download
How To Use BMW E-sys Coding Software
E-SYS BMW Coding Functions List
BMW E-sys program BMW F-series FA Guide
How to Use BMW E-sys to Set Up Router or DHCP Server for KOMBI and NBT
2023.05 BMW Rheingold ISTA+ 4.41.21 4.23.14 ISTA-P 3.70 Free Download
Procedures:
Run ISTA+ diagnostic software to check headlights connector location,diagram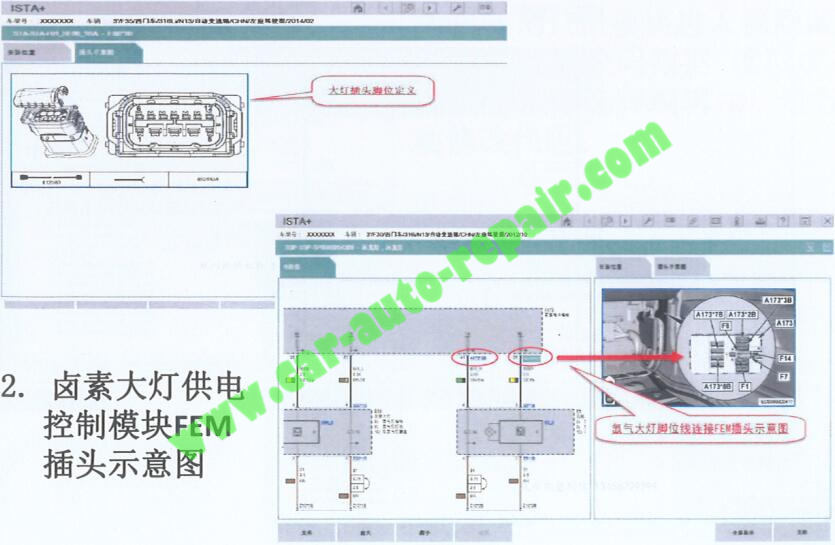 Signal turn light diagram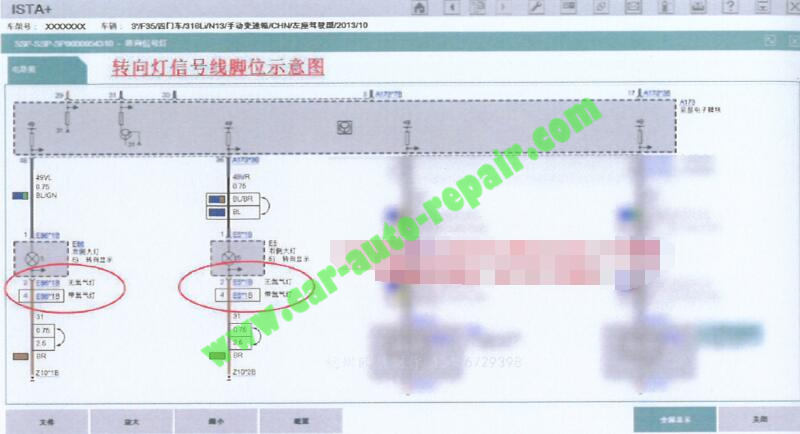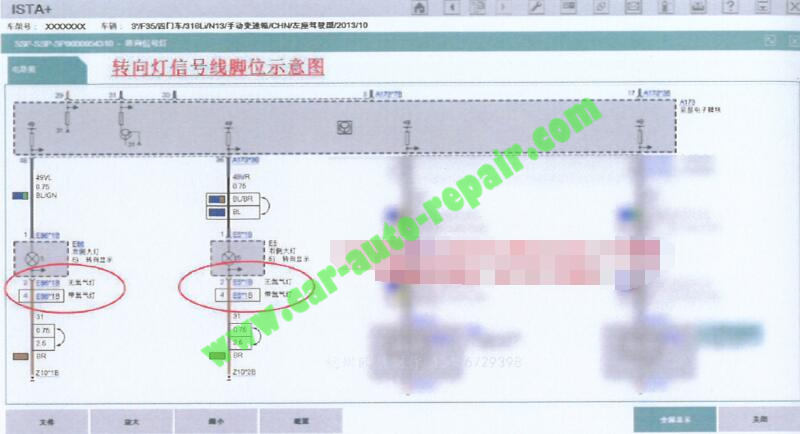 Angel light diagram
If you use OEM angel eye lights source,it is not need install TMS module.
For angel eye lights power,please connect to 5th pin of day-time light,and you need coding to change output voltage.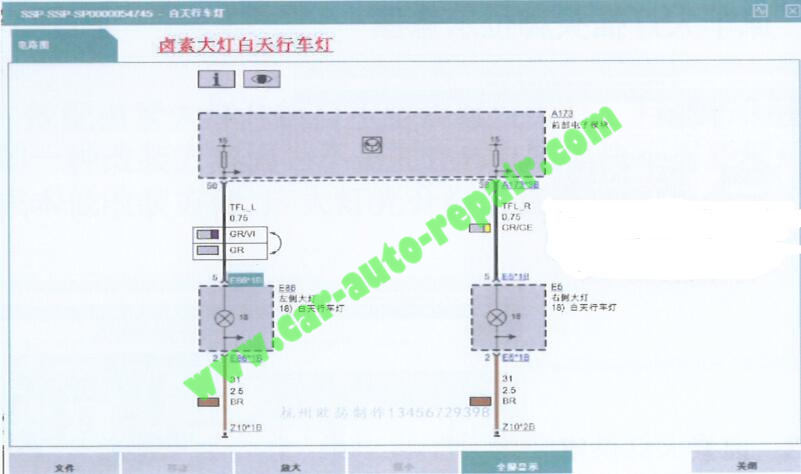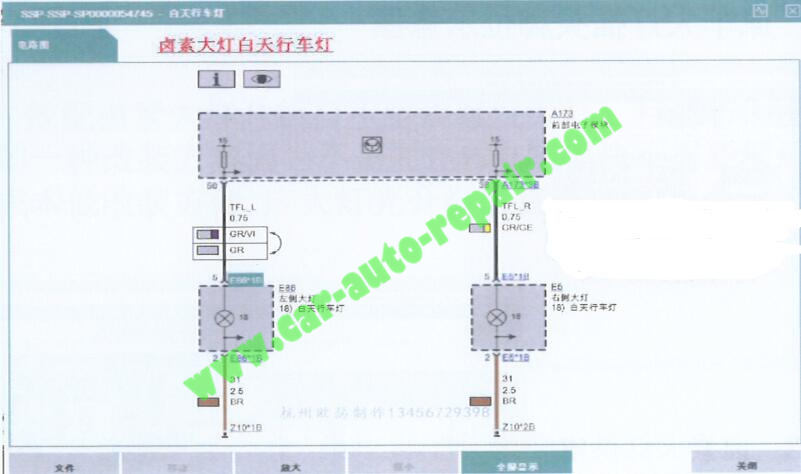 Diagram for high and low beam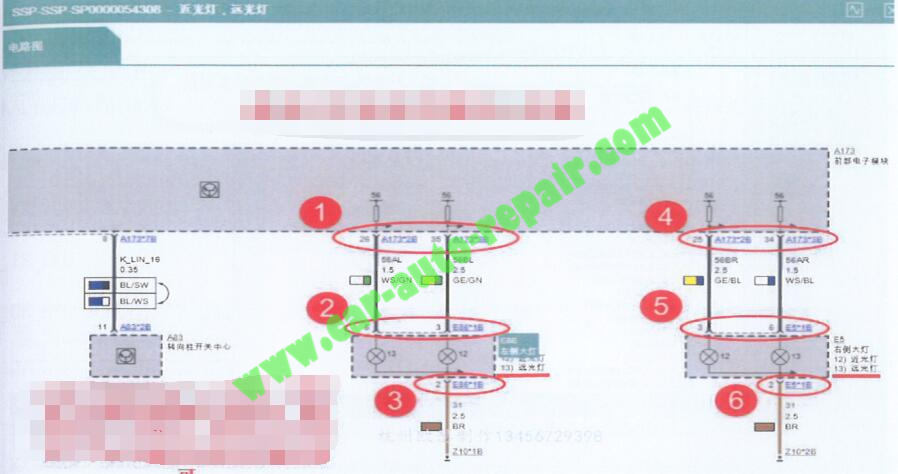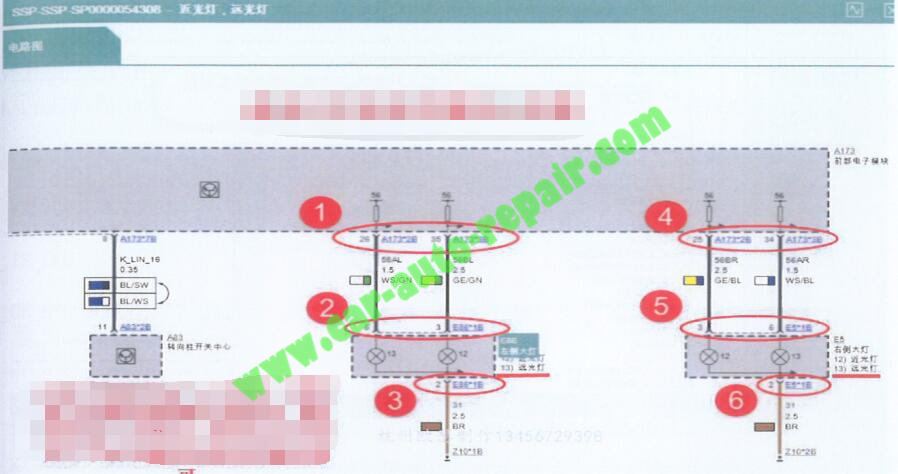 After all diagram connection,we need to use E-sys to code for output voltage and block light trouble.
Read CAFD data from FEM module
Edit "FDL" to change codes by manually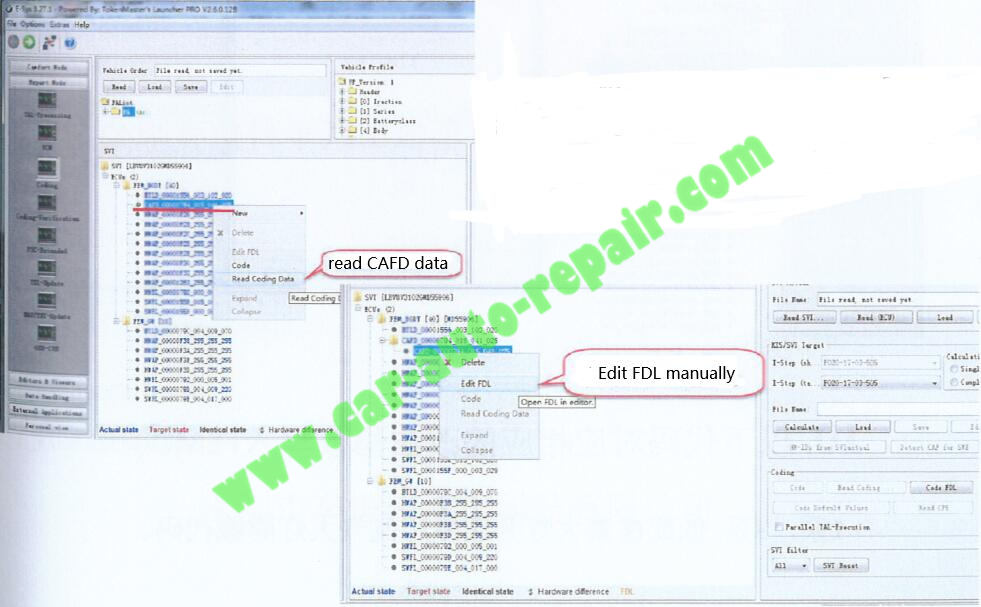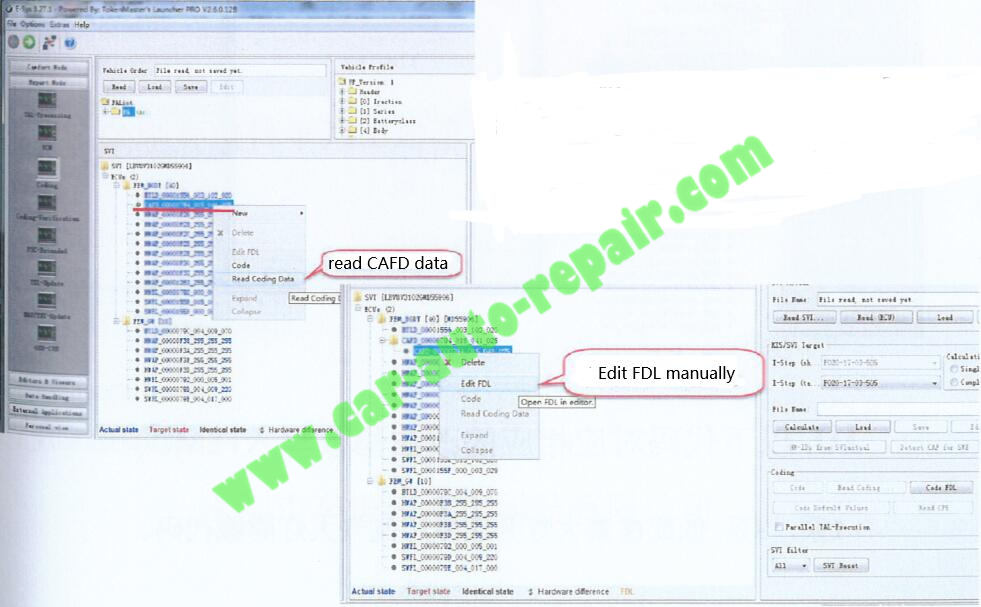 Search "AL_L_COM" and code as below picture:
AL_L_CCM                                                     ccm_a1_1_xenon_vor_07/12                                left xenon light
AL_L_KALTUEBERWACHUNG               nicht_aktiv                                                                 left low beam not activated
AL_R_CCM                                                    ccm_a1_1_xenon_vor_07/12                                right xenon light
AL_L_KALTUEBERWACHUNG               nicht_aktiv                                                                 right low beam not activated
TFL_L_CCM                                                  ccm_tfl_l                                                                     left angle eye light output mode
TFL_L_KALTUEBERWACHUNG            nicht_aktiv                                                                  left angel eye not activated
TFL_L_IS_LED                                            aktiv                                                                              left angel eye light is LED
TFL_L_UE_SPG_SCHUTZ                       dimmed                                                                        left turn light angel eye turn dark
TFL_L_DUALSP                                          aktiv                                                                               left side eye output double-voltage
TFL_R_CCM                                                 ccm_tfl_r_vor_07/12                                               right angle eye light output mode
TFL_R_KALTUEBERWACHUNG           nicht_aktiv                                                                   right angel eye not activated
TFL_R_IS_LED                                           aktiv                                                                               right angel eye light is LED
TFL_R_UE_SPG_SCHUTZ                      dimmed                                                                         right turn light angel eye turn dark
TFL_R_DUALSP                                         aktiv                                                                               right side eye output double-voltage
POL_L_CCM                                                off                                                                                   left side width lamp off
FL_L_CCM                                                   off                                                                                   left side high beam off
FL_R-CCM                                                    off                                                                                   right side high beam off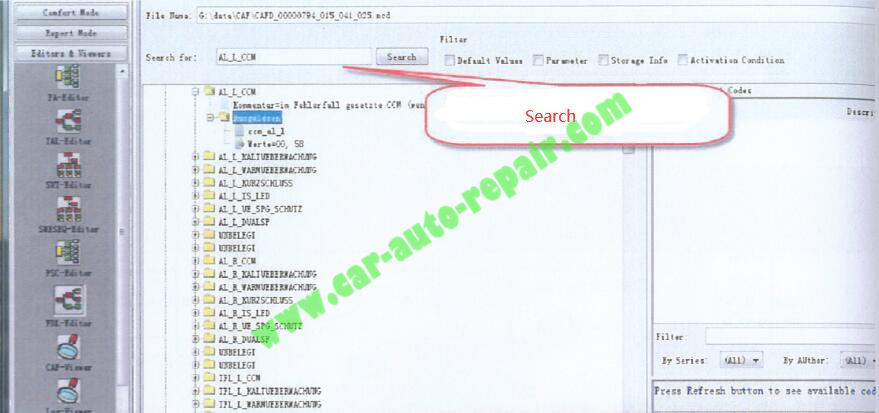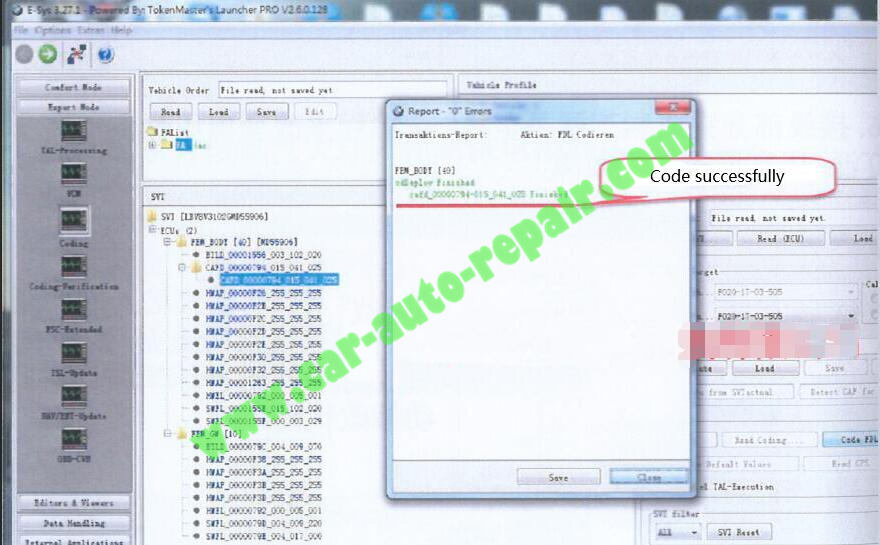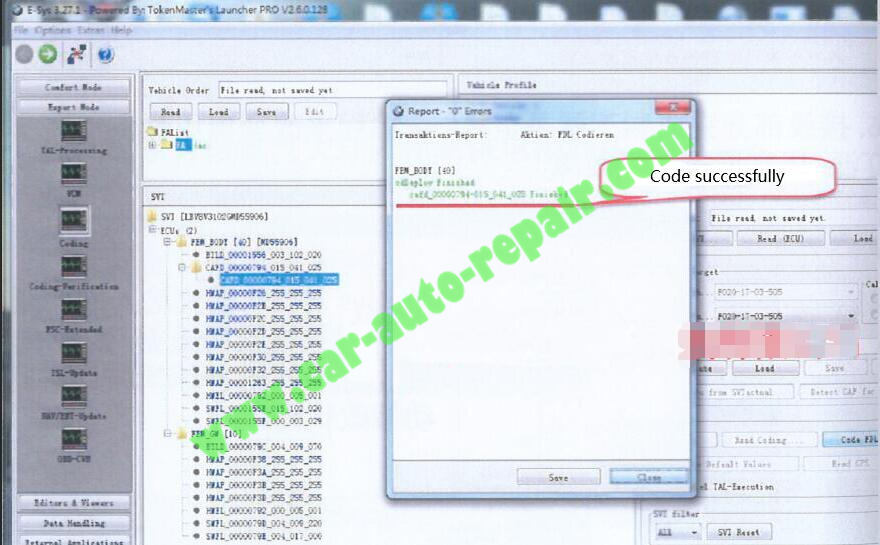 (Visited 53 times, 3 visits today)