This instruction will show you guide step by step how to clean your engine safely on Subaru. You can clean it once or twice a year, keep crud from accumulating on your engine while basically eliminating the risks involved.
Here is other cleaning work for vehicle for further reference:
How to Clean EGR Valve for Scania Truck 7 Litre Engine
How to Clean EGR Valve without Removing It on Citroen C4 1.6HDI
How to Quick Clean Catalytic Converter with AUTOOL Kit
Engine of modern cars are water resistant, most connectors are water sealed against the water that will enter the bay when you're driving through puddles or the water that may enter through the hood scoop if you have one.
Procedures:
Four tips Before start
Make sure the engine is cool to warm to the touch, never hot.
If it can be easily done, remove any engine covers or other large plastic pieces.
Make sure the car can be started after cleaning engine(for drying)
Do this before you wash your car, but if your engine is extremely dirty, consider doing this at a car wash.
Cover electrical components and connectors and the intake, include
Exposed Electrical connectors
Air intake openings fuse/relay box
Alternator
MAF sensor
Coil pack
Battery is safe to get wet. Wrapping all connectors with saran wrap depending on your particular car. If in doubt cover it up.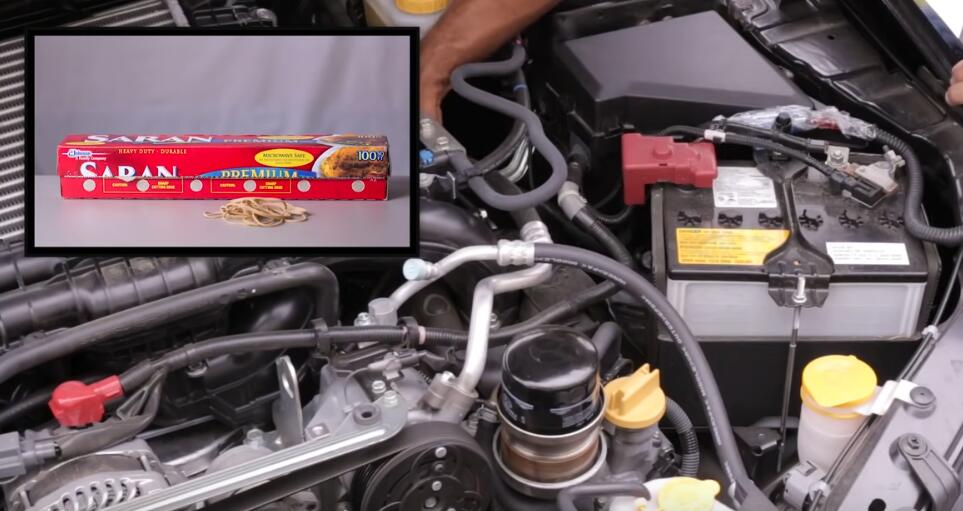 Ensure all caps are on tight and check engine bay one last look to ensure nothing was missed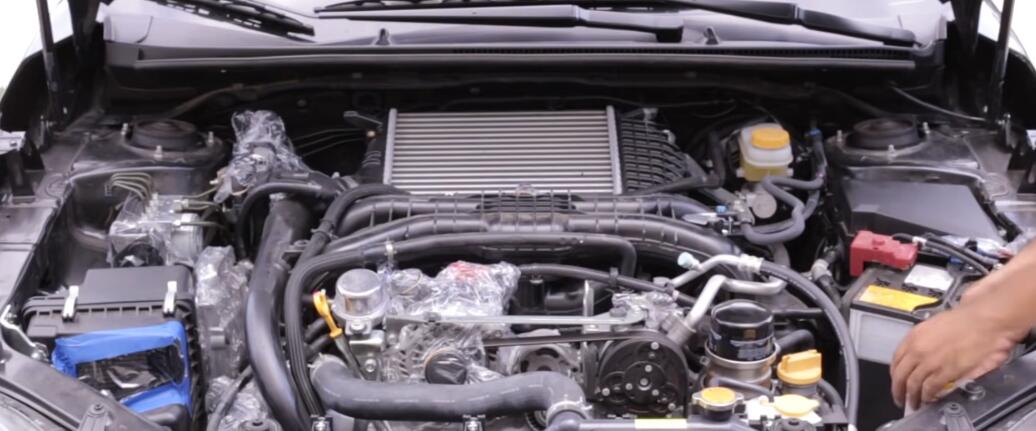 Before cleaning, make sure the engine is off,cool,and dry.
Spray cleaner liberally, avoid to use the cleaner which are not made for automotive application. Cleaner choice is base on how dirty your engine looks. Make sure to follow directions and ensure it never dries before being fully rinsed off your engine.
Also be sure to clean any degreaser that gets on the paint afterwards. Degreaser will strip wax, so be sure you do this before washing /waxing your car.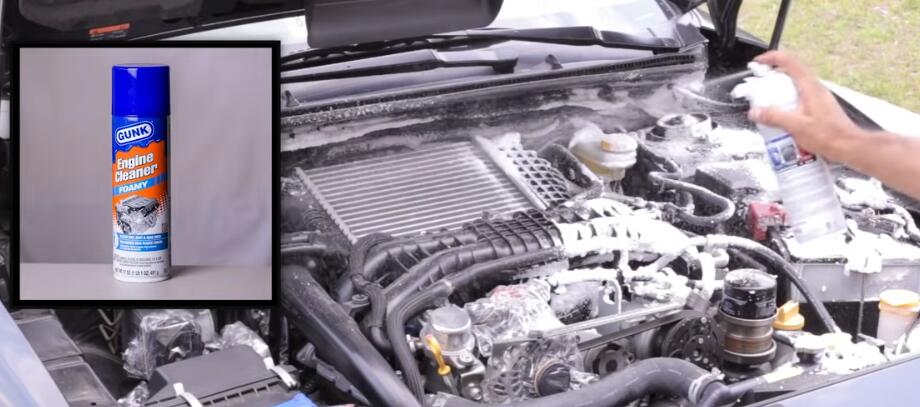 Let the cleaner work for about five minutes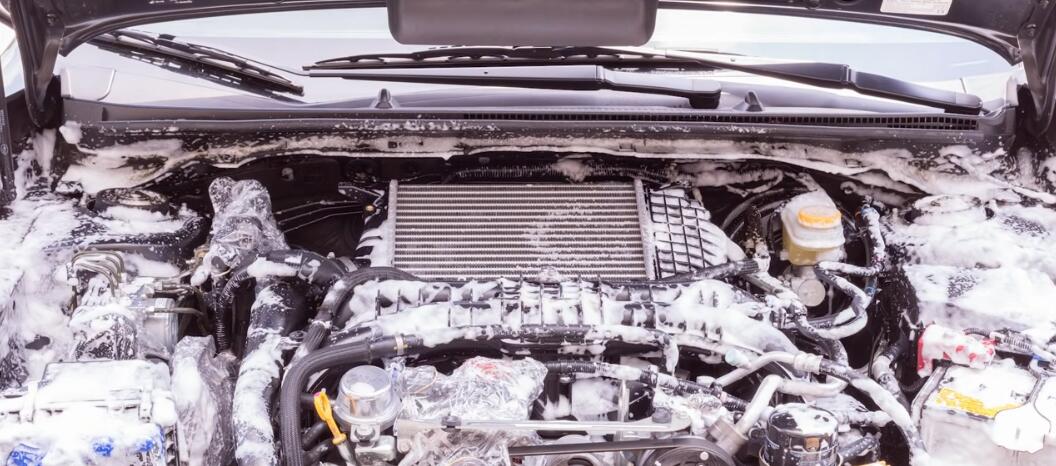 Use a soft medium bristle detailing brush to scrub accessible areas and agitate dirt. Do not let the cleaner to dry, spray more degreaser as you work. You may have to do the step twice that depend do how bad your engine is.
I'm using a bottle brush. It's just the right firmness and the long handle is perfect to reach crevices.
If you remove the engine cover or other plastic pieces , take care of them.
Tip: consider cleaning your wheel wells and behind the fuel door when cleaning your engine.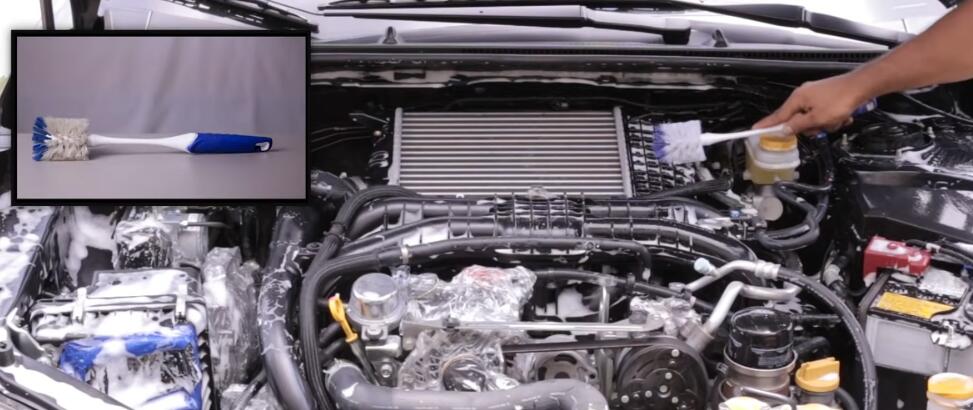 Use the shower setting on the spray nozzle to thoroughly wash off the degreaser. Don't do that too much pressure.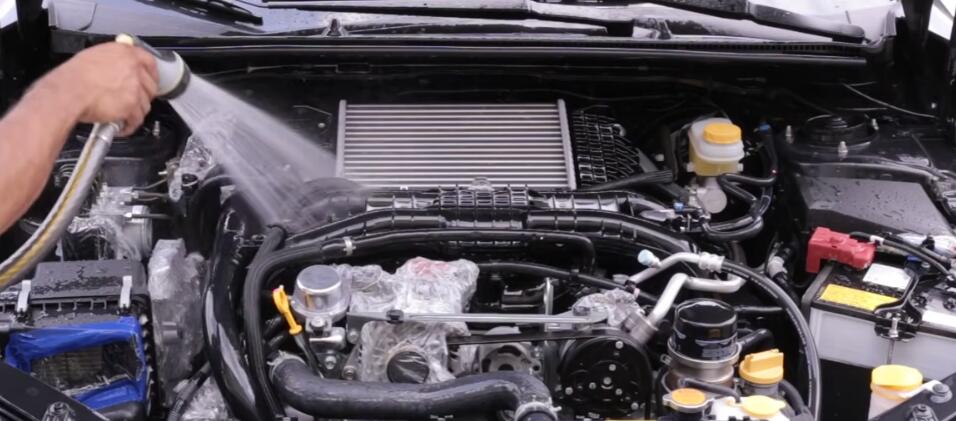 Use a dryer to blow off excess water from crevices. You can use a leaf blower or even a shop vac if you don't have any of those, simply use a highly absorbent towel to dry off any pooling water you can reach.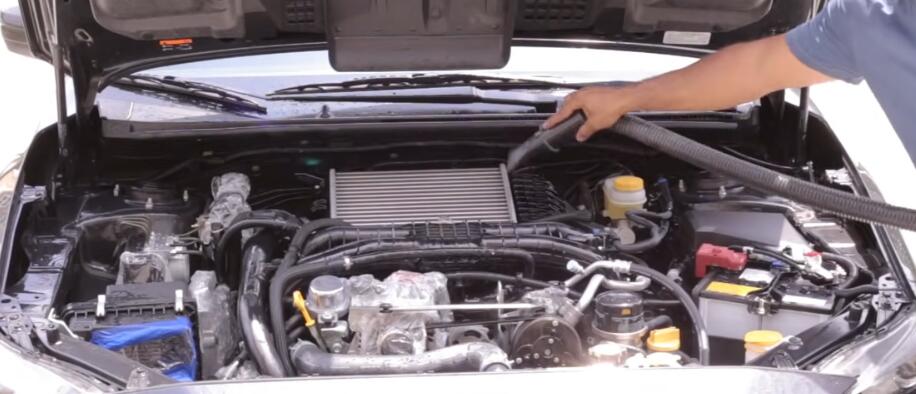 Remove any saran wrap or plastic that was used to cover the electronics. Be sure you don't miss a single one, if you're forgetful make a list or take a pics when you put them on.
Then start the engine, let it come to operating temperature and let it idle for five minutes the idea is to evaporate any water remaining.
After turning the car off, let it cool off for a while, then replace the engine cover and anything else that was originally remove.
Until now, cleaning work is done. But if you really want your work to stand out, I would recommend it using engine protector and shine to bring out the new look out of the engine, the key is to apply a very thin layer then wrap it with a towel.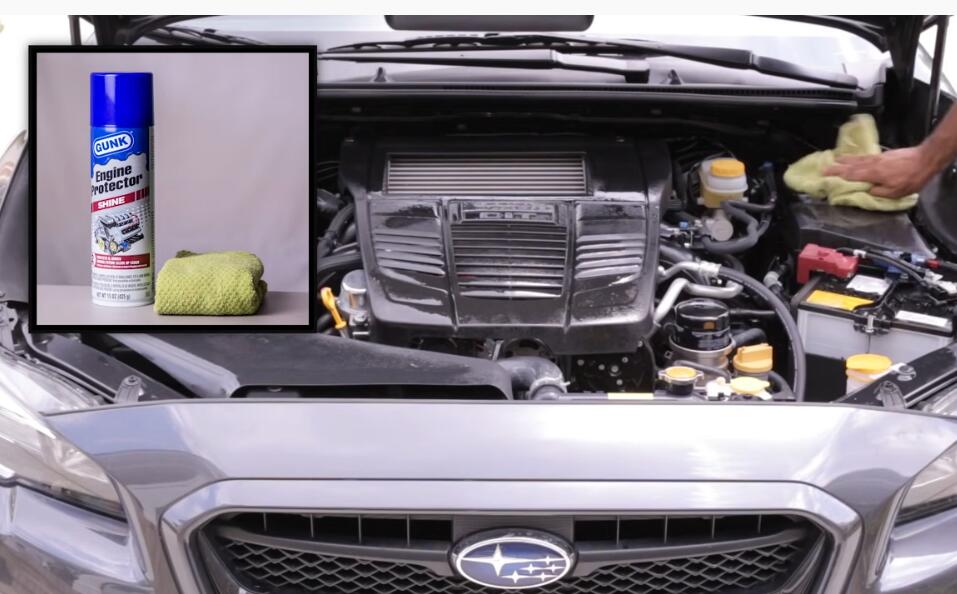 (Visited 32 times, 1 visits today)