In this instruction, we will show you guide on how to clean your EGR(Exhaust Gas Recirculation) valve, Inlet manifold and inlet valves without removing any of them.
This is a home experiment and an unbiased use of JLM Diesel air intake&EGR cleaner.

Similar products are available. This product is designed to dissolve carbon deposits, gum and varnish build up. It should restore air flow to the engine thus improving power and acceleration while reducing exhaust smoke. Workers did best to follow the instructions on the can and adjusted the throttle and amount sprayed accordingly.
Noted, this product is a hazardous material, it is extremely flammable and harmful to skin, lungs and eyes. We strongly recommend wearing gloves and eye protection. Please read the instructions and warnings carefully.
If you cannot get direct access to the turbo an alternative would be to spray (less effective) into the air duct tin the direction of the turbo but please remember to remove the MAF(Mass Airflow)/air intake sensor first as the cleaner may damage it.
Here is similar topic article for further reference:
How to Clean EGR Valve for Scania Truck 7 Litre Engine
For more cases about EGR, please click to EGR PROJECTS.
Procedures:
Remove the top cover on the engine, then undo two bolts, press clips, and gently pop out the pipe which is go into the turbo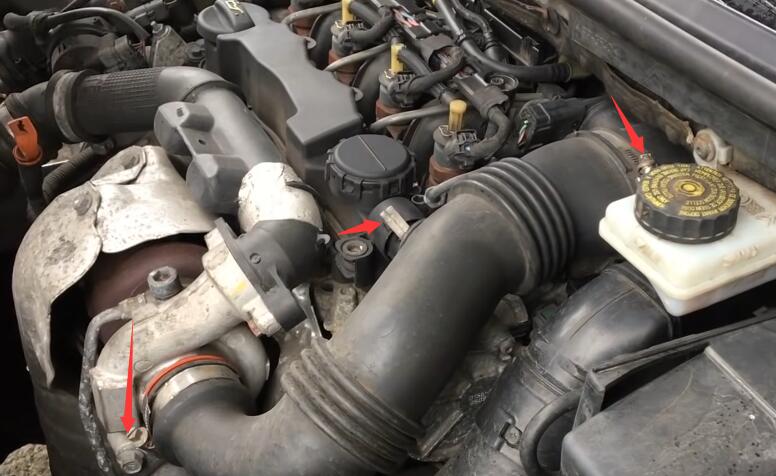 Let car idling, hold it at 2,000 rpm and start spray cleaner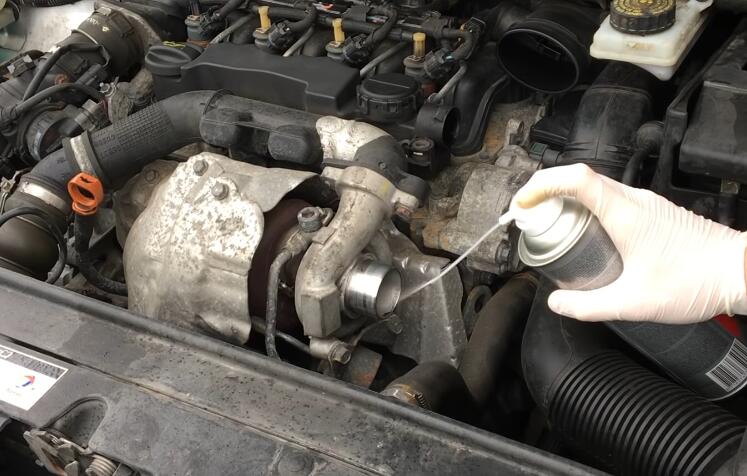 The spray point that have an intake manifold on the engine, let the revs die back down again, because as soon as we start spraying, it'll change the air fuel ratio of the mixture of diesel going into the engine. So it's going to act a bit unusual. You spray in small bursts until half the can is gone.
Replace pipe back, make sure you have the Jubilee clips on and they sit between little gap, tighten everything up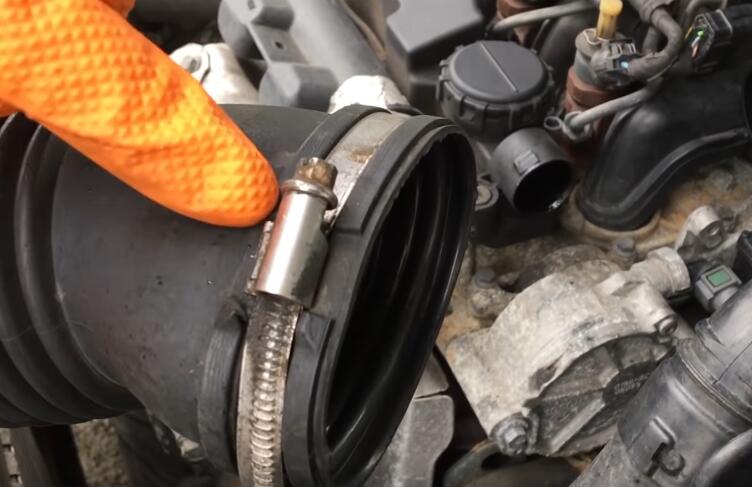 Cleaning is finished.
More case about Citroen, please refer to CITROEN REPAIR.
(Visited 444 times, 1 visits today)