This is guide show you the procedure on how to use AVDI diagnostics to do all keys lost programming for BMW F10 CAS4 2015.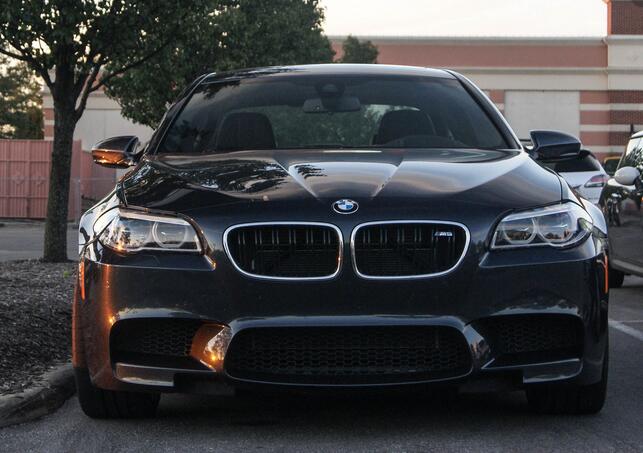 Procedures:
Connect power supply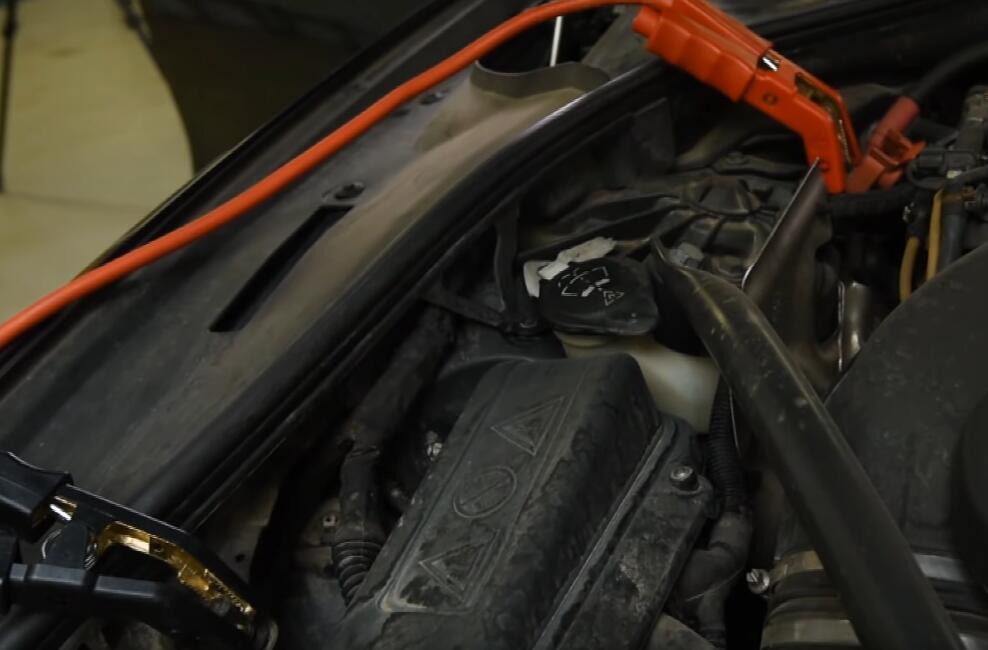 Connect AVDI diagnostics device to the OBD port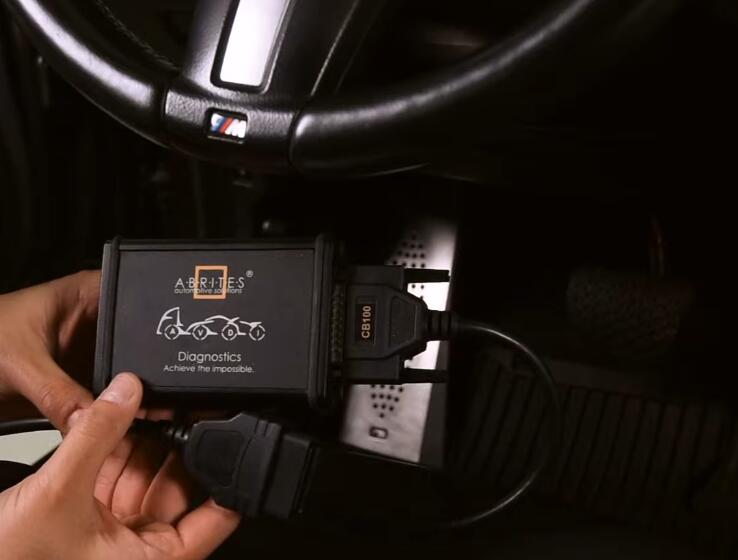 Starting the BMW online software
After vehicle identification,click "Continue" button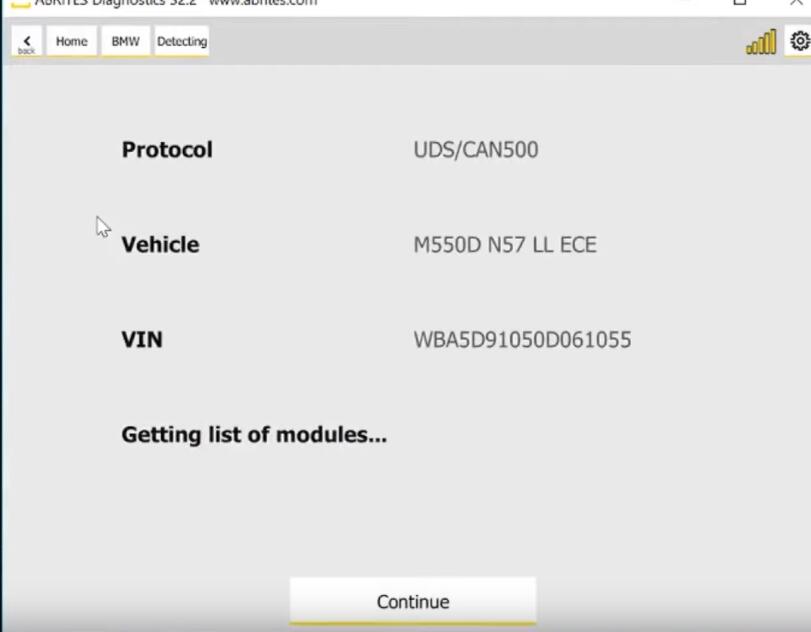 Click "Keys & Start Synchronization"–>"ISN Code"–>"ISN in DME"
Then click "START" button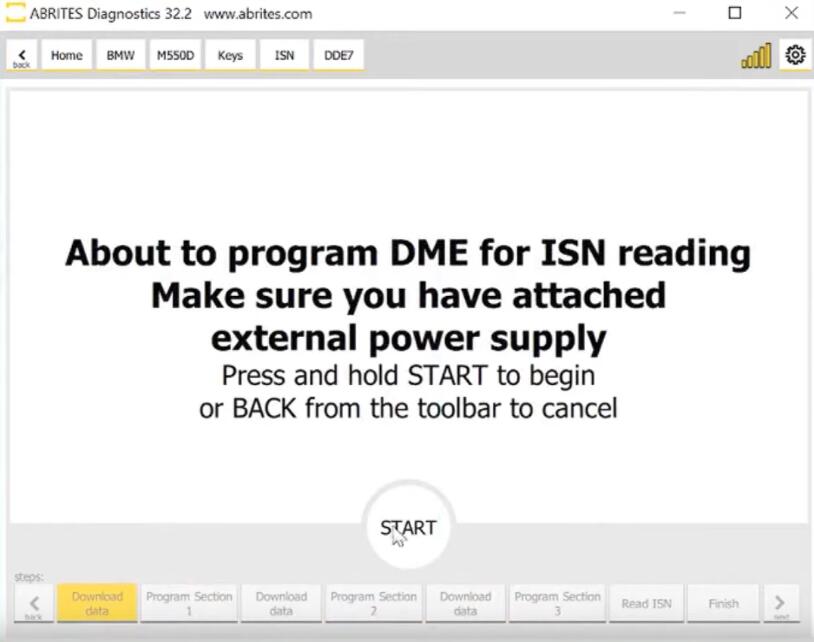 It will take several minutes to read ISN,then it will show you the ISN as below
Turn ignition OFF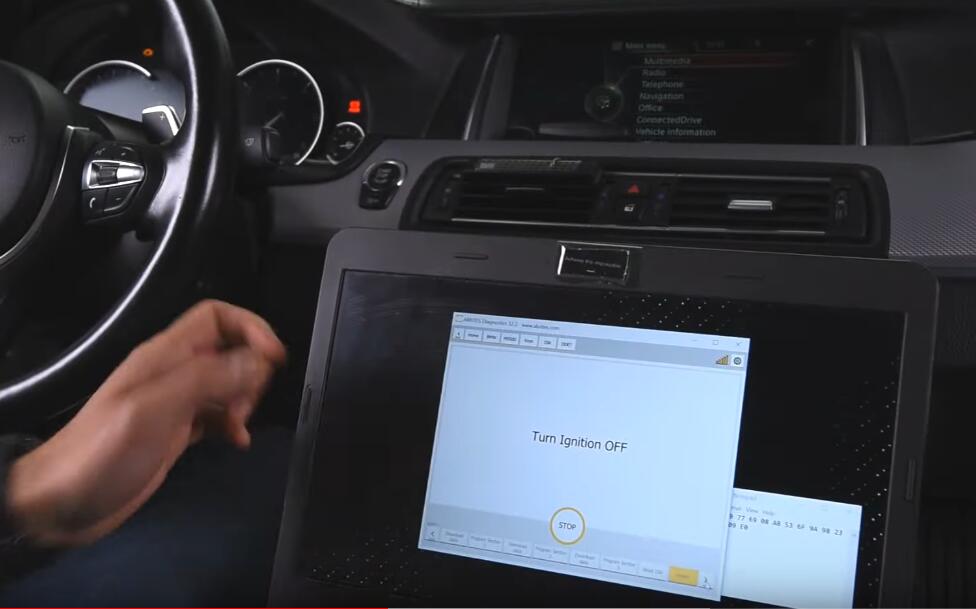 Operation complete,please turn ignition ON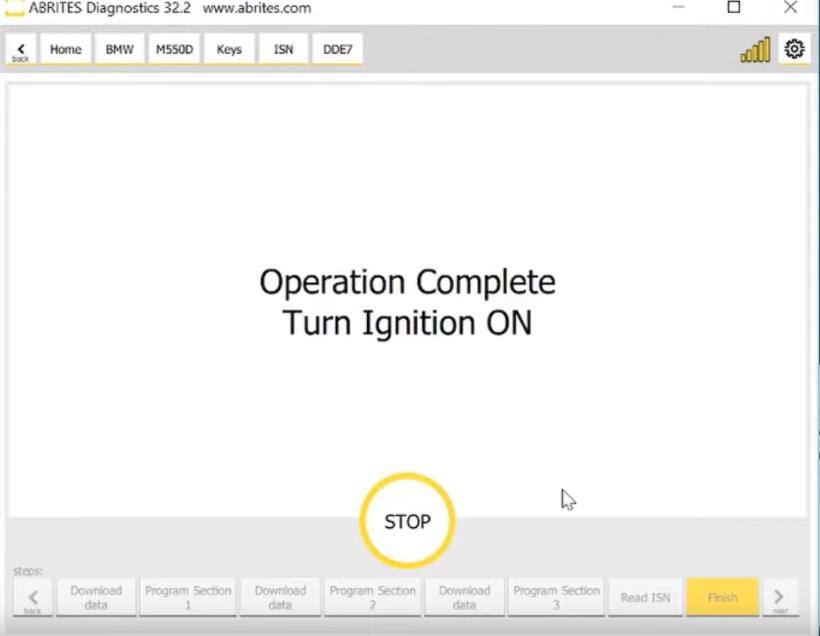 Click "Key"–>"EWS Parts Adaptation"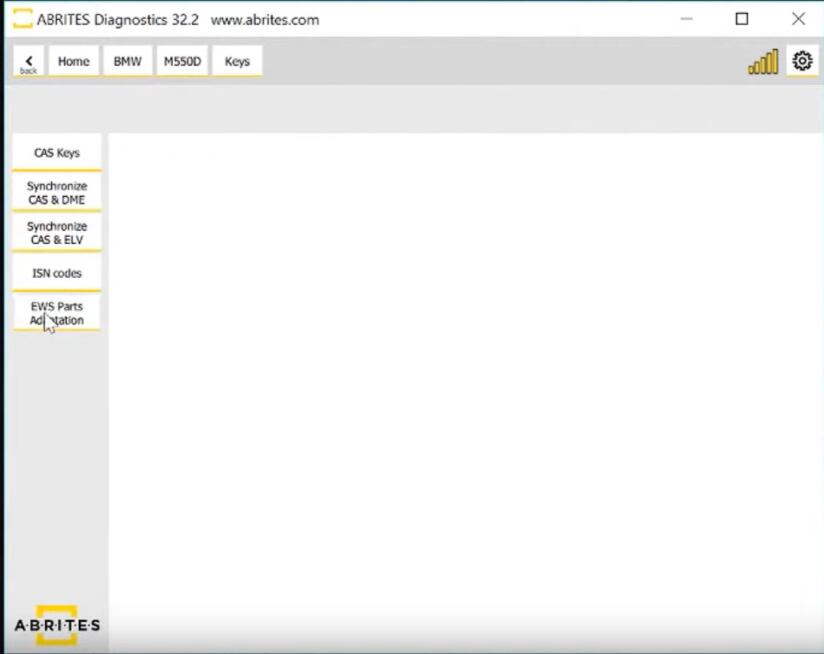 Select "CAS4 Key Learning by OBD"
Ensure following condition are correct:
1CAS is nin the Car and ignition is turned on
2External power supply is connected to the car
3Working key or DME/DDE ISN
Click "Next"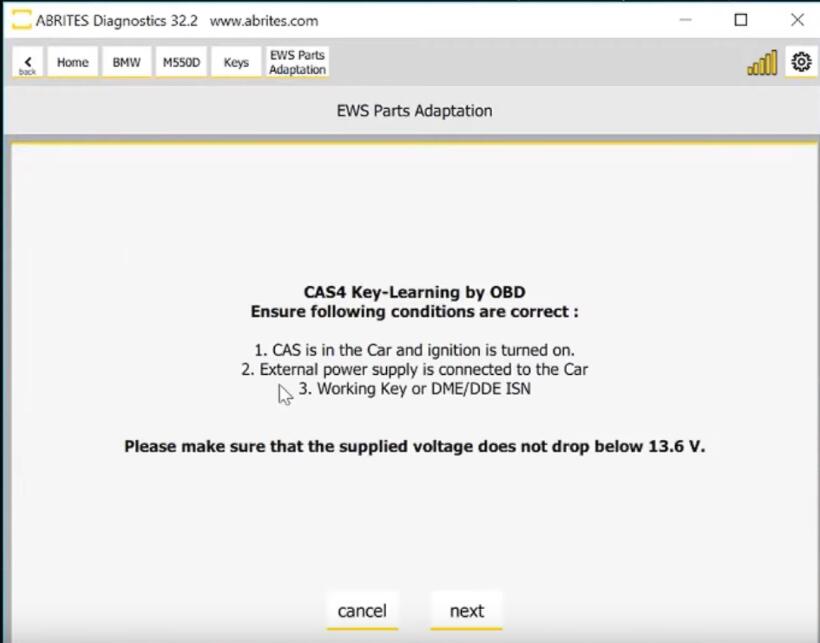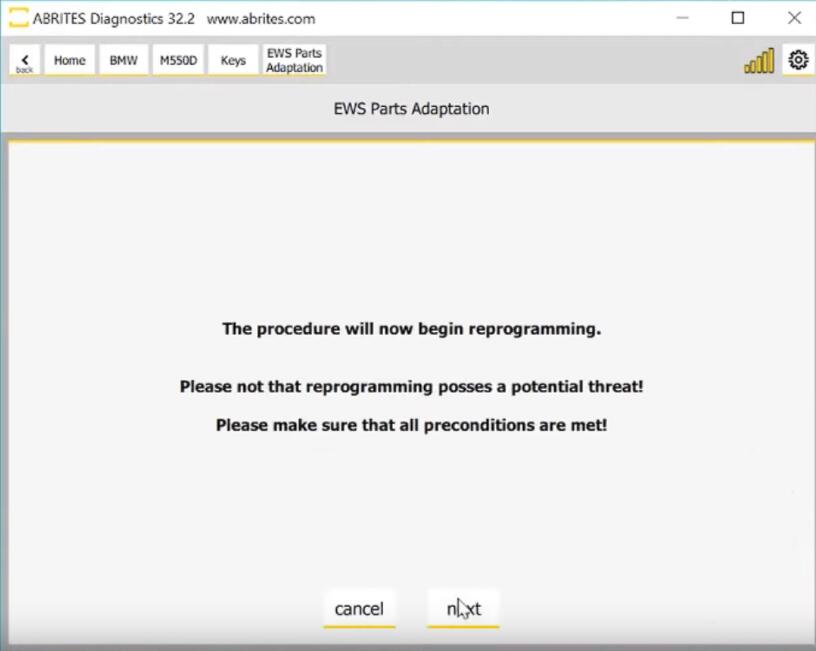 Then select the desired position for the new car key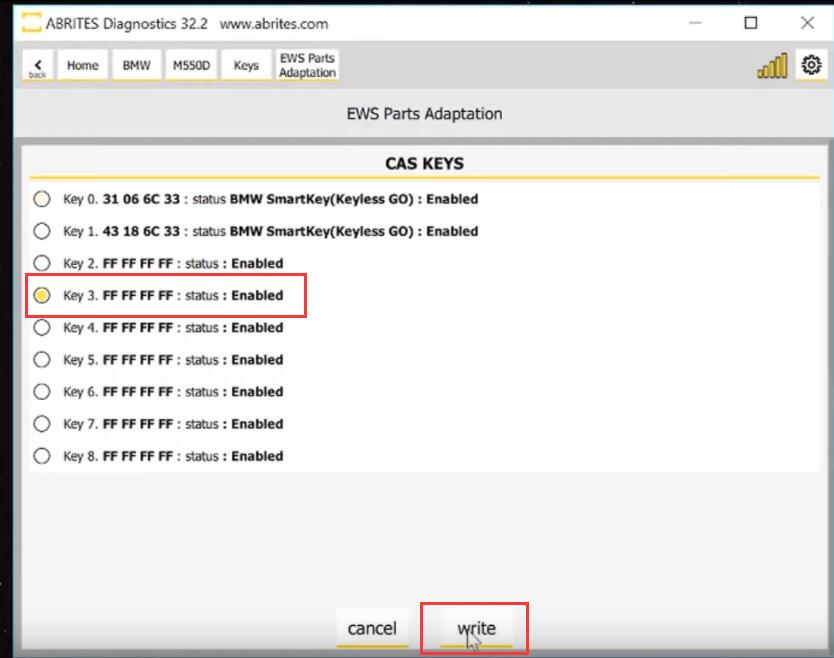 Select "DME/DDE ISN",and click "Next"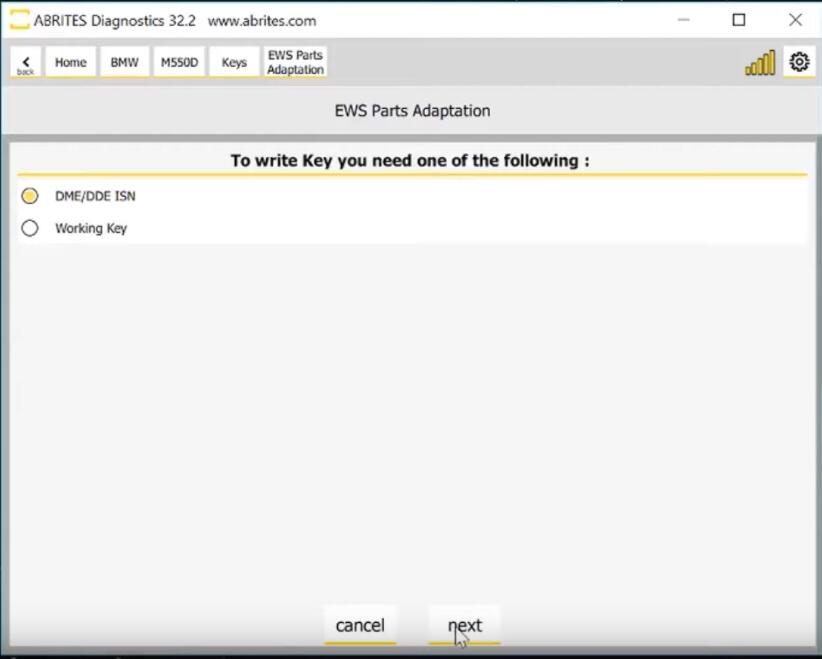 Input the ISN read before,and click "continue"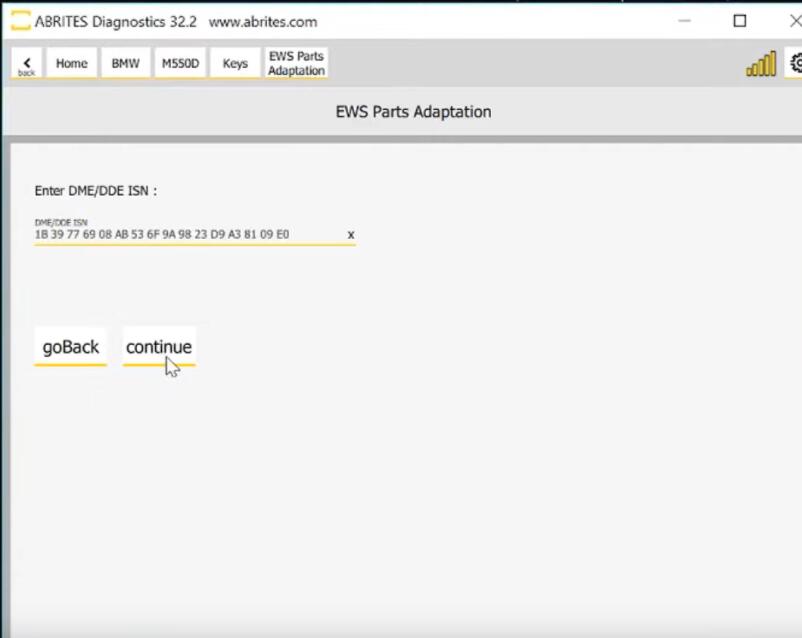 Insert the blank key into the ProTag programmer to prepare it.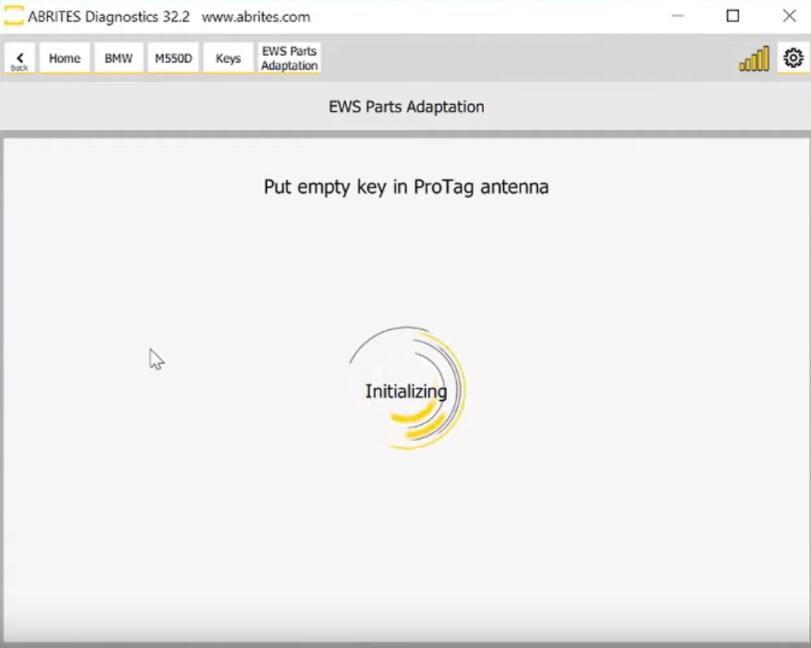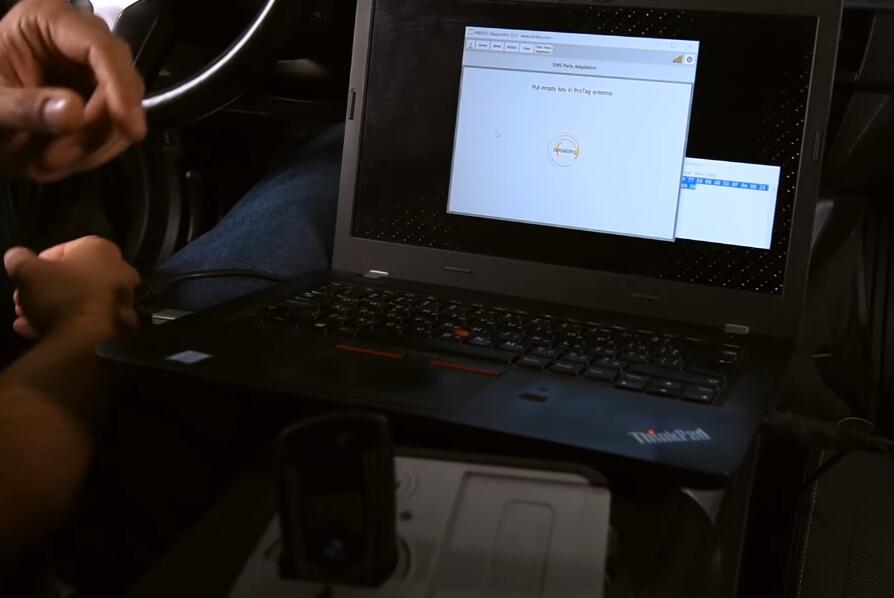 Once prepared,hold it next to the ring aerial to learn it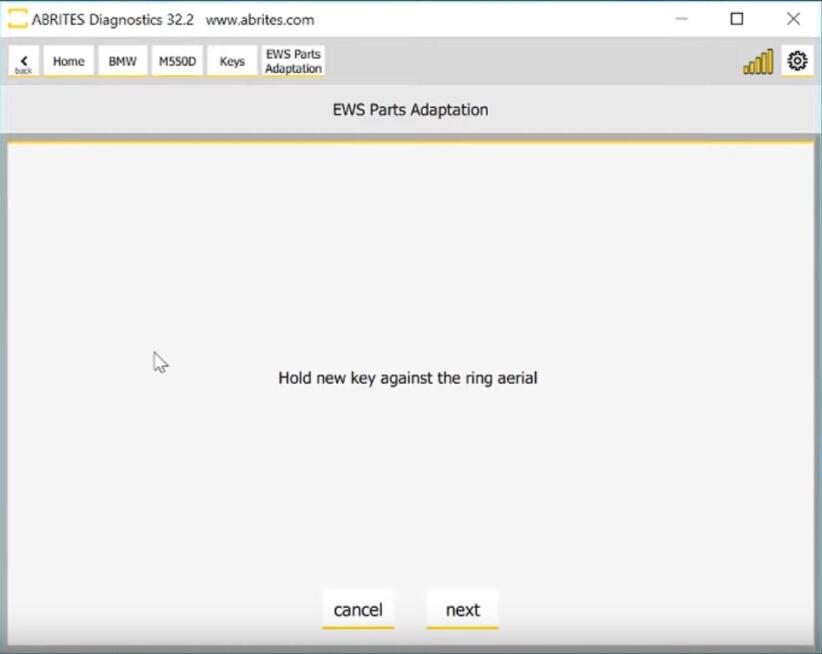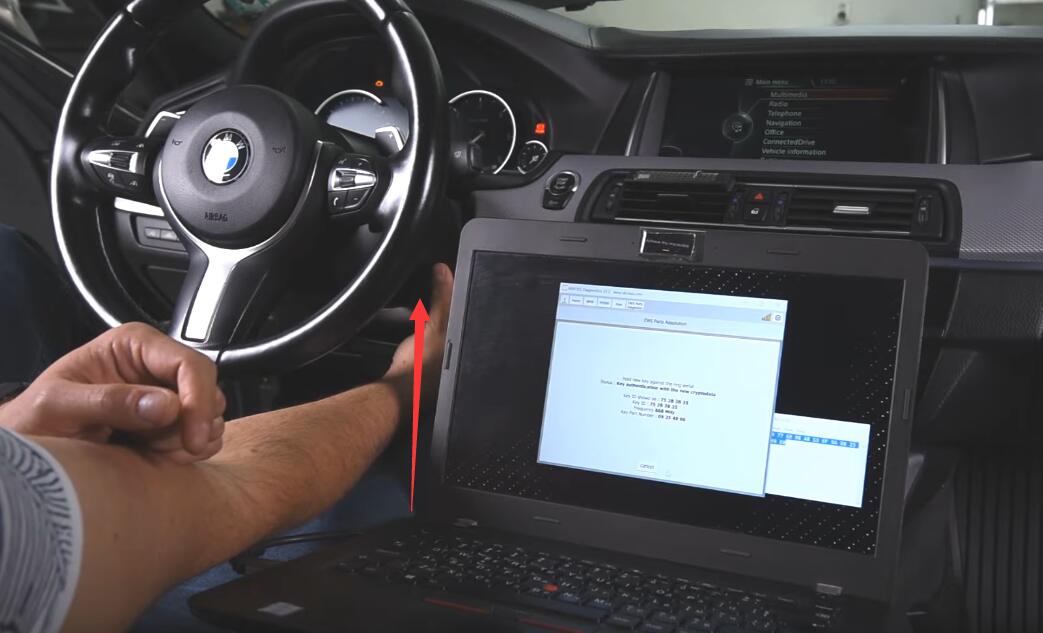 Key learned completely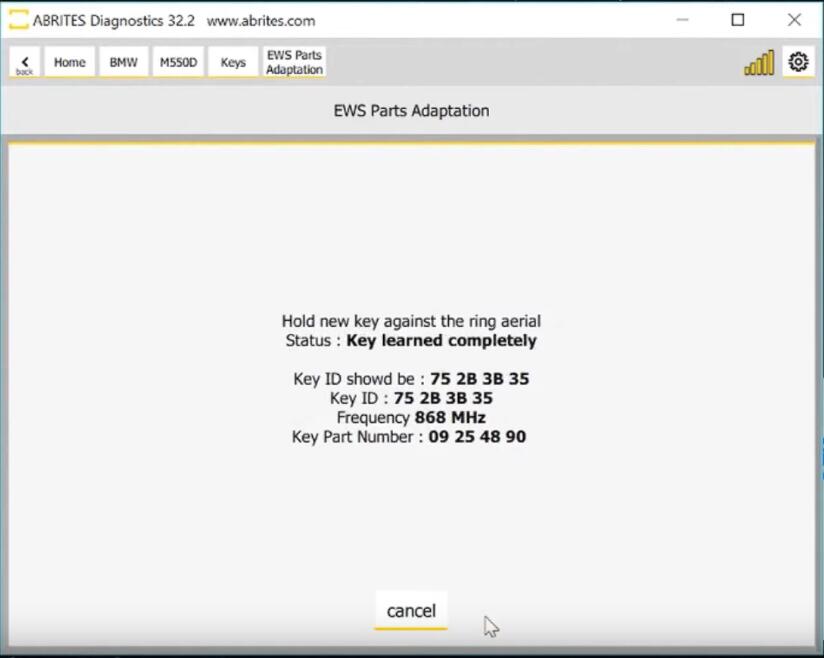 And you will find the key position 3 have been enabled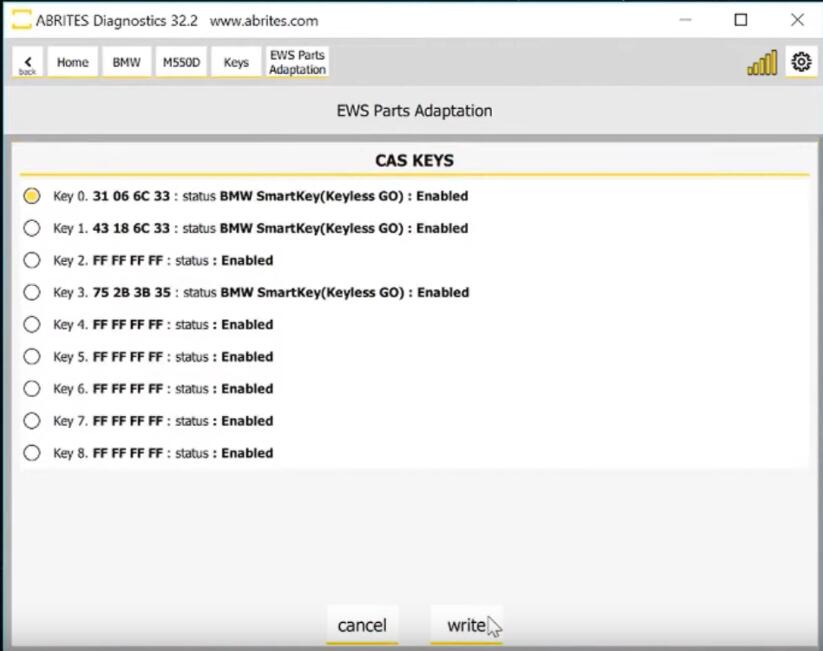 Test new key on vehicle.
More about BMW key programming,please check
(Visited 16 times, 1 visits today)