When you running Mercedes Benz Xentry diagnostic software,you may find it give you a error [2221-45] No access authorization for XENTRY Diagnosis was found on the server.You must contact the User Help Desk.So here i will show you guide on how to solve this problem.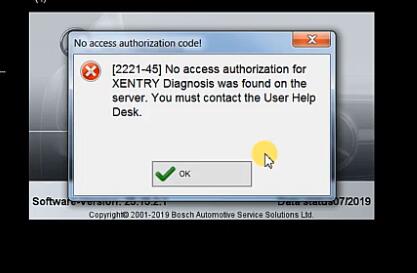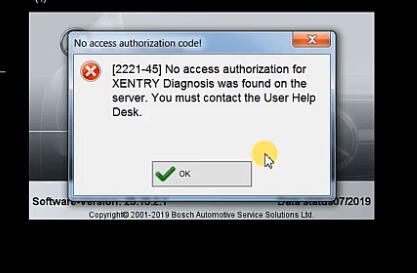 What you Need?
Before solve this problem,you need to download this fixed file
https://mega.nz/file/BfgBWZDR#n9NfjkrpSKCUPDVGhEhpzaN09ImwBs3yxmtOiRAB9W0
Password is "www.car-auto-repair.com"
Procedures:
After extracting the download file,you get blow (this picture is the new date plugin)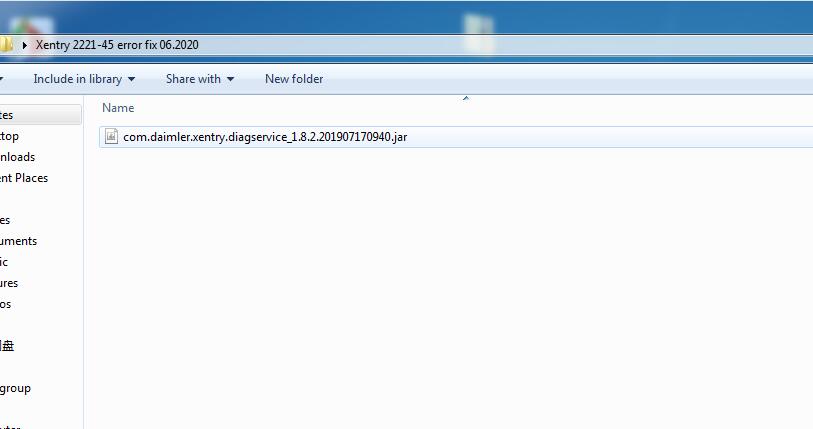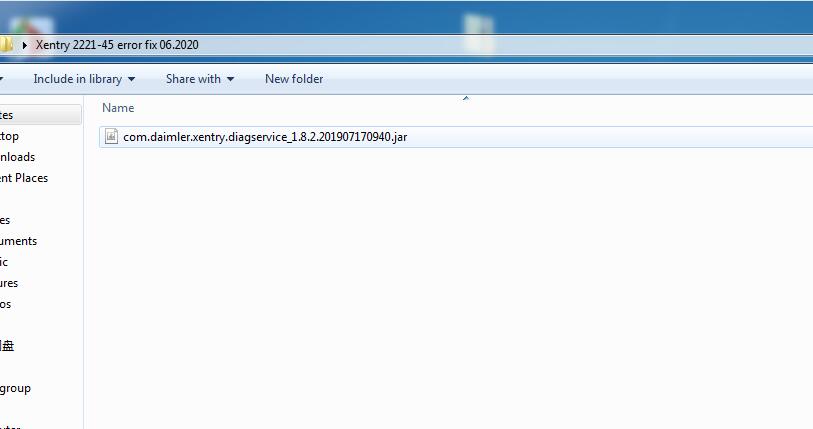 Open you Xentry installation folder and go to below path
C:\Program Files (x86)\Mercedes-Benz\Xentry\fusoko\eclipse\plugins
And copy and paste "com.daimler.xentry.diagservice_1.8.2.201907170940" file to above path.(in the picture in show with date 2019.03)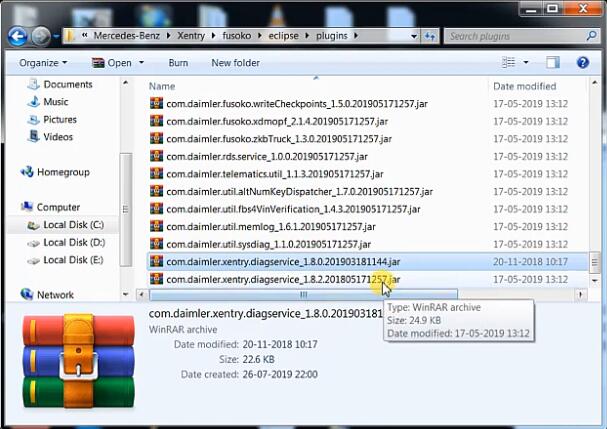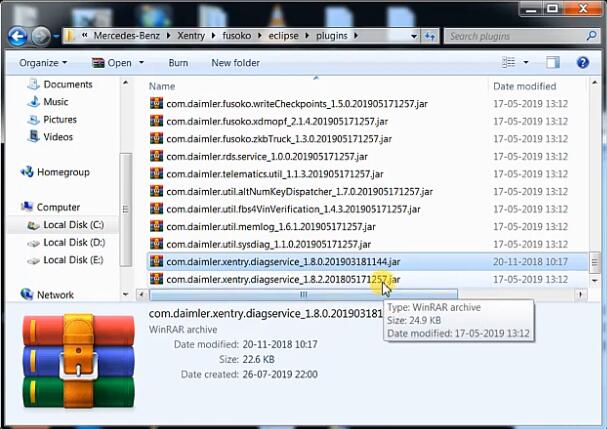 And then delete the old date version
com.daimler.xentry.diagservice_1.8.2.201805171257.jar (check with same name but different date)
After then you can run Xentry software again,the 2221-45 No access authorization Error has been solved.
(Visited 2,273 times, 9 visits today)