The latest functionality of Abrites(AVDI) is the MZ001 license. The key programming special function for Mazda 3 and Mazda CX-30 vehicles produced after 2020 allows you to add keys in both spare key and all keys lost situations as well as deleting existing keys.
If all keys are lost, the procedure is performed completely by OBDII and works with original keys which can be reused once programmed. It requires you to be connected to the internet and have an active AMS. It takes 7-8 minutes in total. This instruction we will show you how to program two keyless-type keys for 2020 CX-30 that has no working keys.
More cases about key programming, please refer to All keys lost programming.
Procedures:
Starting the Mazda software, click "OK"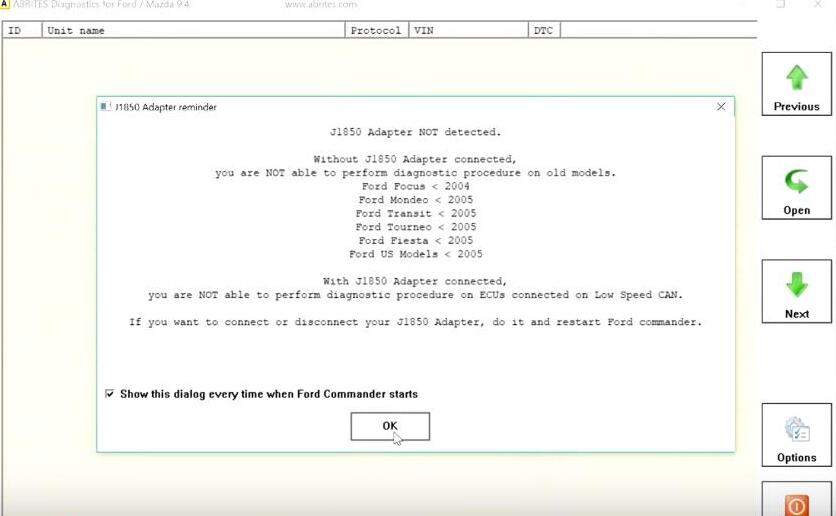 Open "Key Learning" under the special functions tab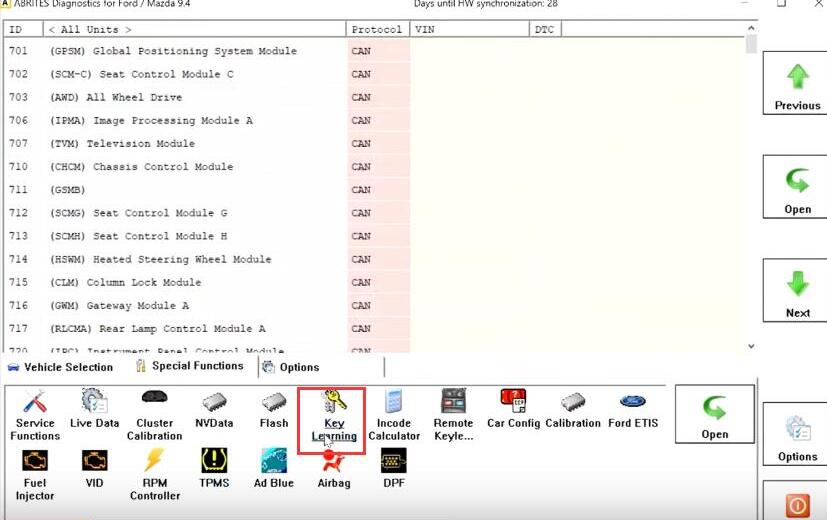 Select the CX-30 Model

All lost keys must first be erased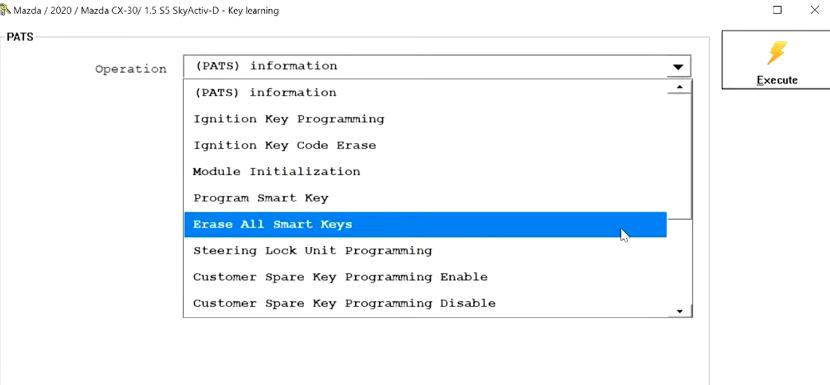 Switch IGN ON at this step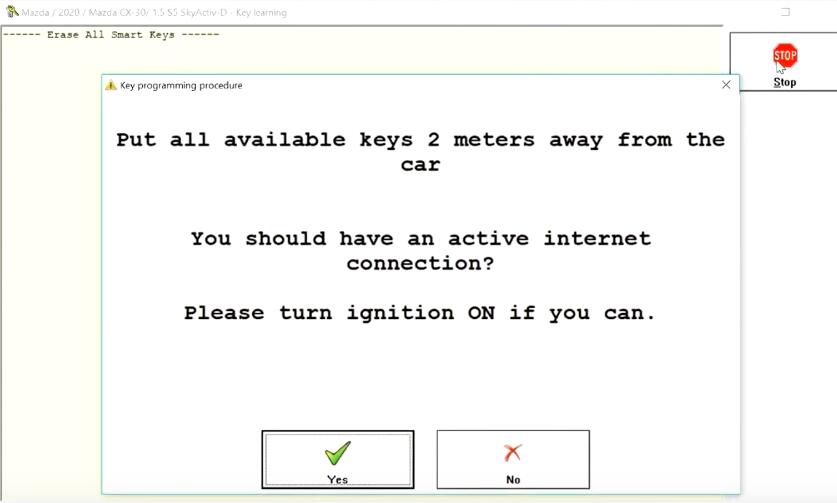 and follow the on-screen software instruction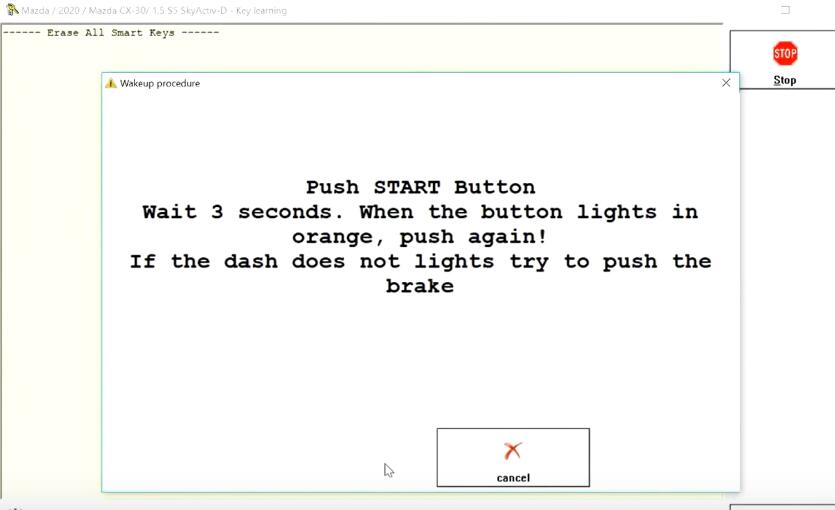 Select "Yes" to program a key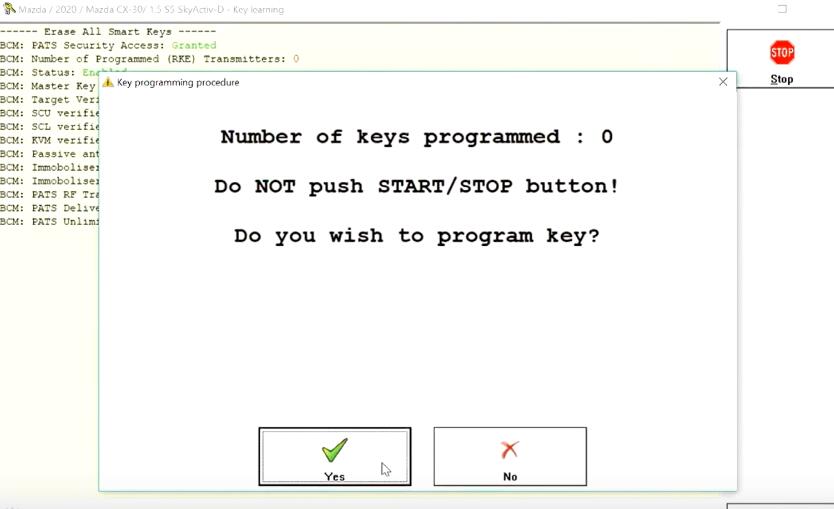 Follow the on-screen software instruction to program two keys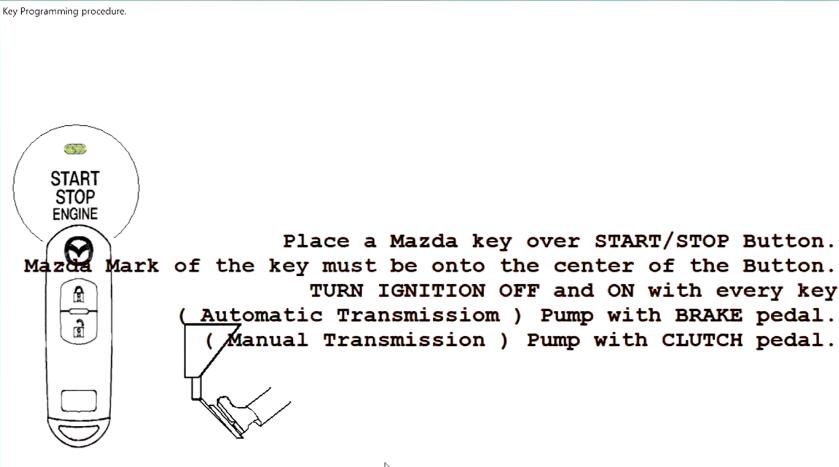 Function is completed.
More cases about MAZDA, please refer MAZDA REPAIR.
(Visited 88 times, 1 visits today)