This instruction show you guide on how to remove engine for Volvo EC200D excavator.
Related Contents:
2022 Volvo PTT Premium Tech Tool PTT 2.8.150/2.7 & 2.6 All Version Free Download
Volvo PROSIS 2021 2019 2018 2015 Parts Catalog & Repair Manuals Free Download
Procedures:
Removal of residual pressure from the circuit must be done prior to any maintenance.
NOTE!
Cable ties and clamps that secure hoses and electrical wiring must be removed and then replaced when installing components.
NOTE!
Disconnected hoses, lines and connections must be plugged. Oil that drains from hoses, lines and connections should be collected in a container.
1.Place the machine in the service position B.
2.Turn off the battery disconnect switch.
3.Drain the coolant in a collection container. See Coolant, changing.
4.Remove the muffler hood and the radiator hood.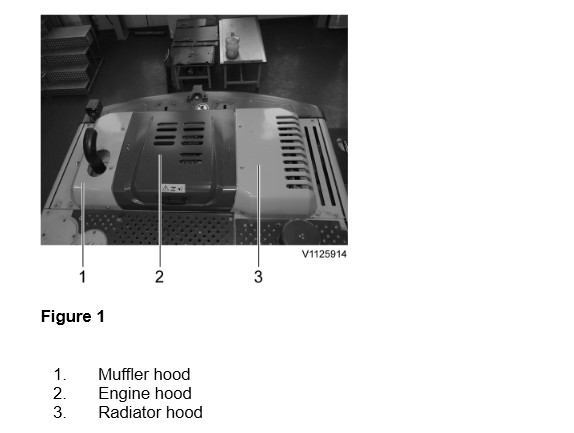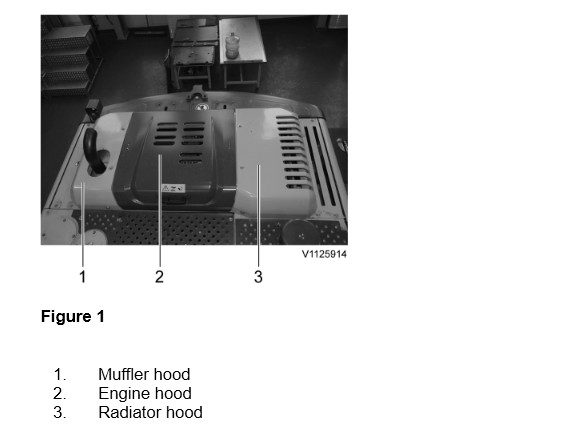 5.Remove the engine room cowl frame with the engine hood using a lifting device.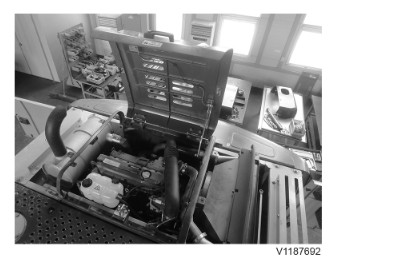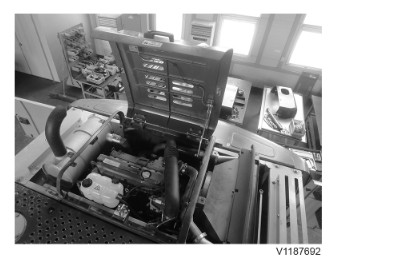 6.Remove the silencer (muffler) with mounting bracket, see Silencer, replacing
7.Remove the air inlet hose.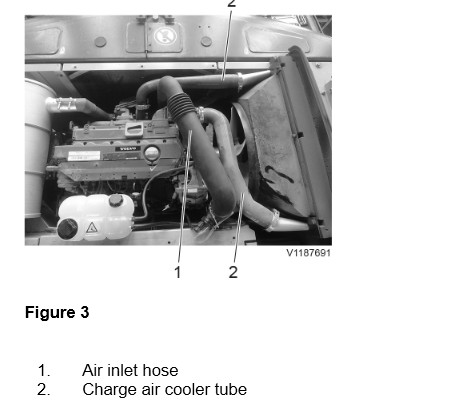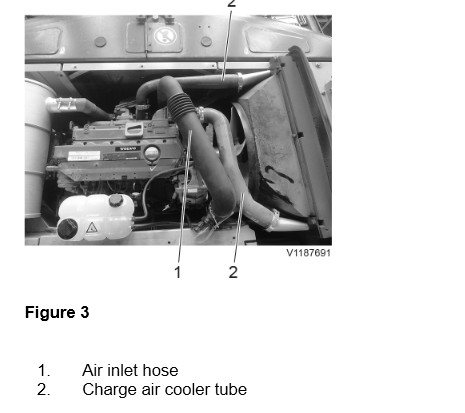 8.Loosen clamps and then remove charge air cooler tubes.
9.Disconnect hoses on the top side of the expansion tank.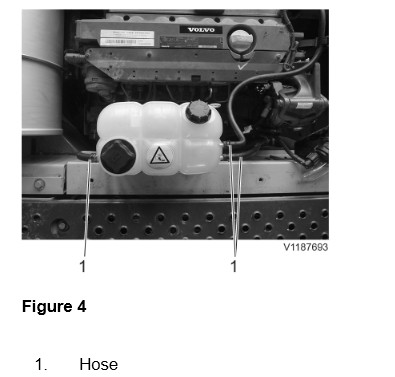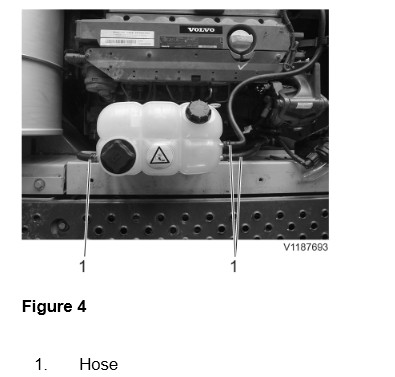 10.Disconnect the expansion tank connector.
11.Remove the slip protection.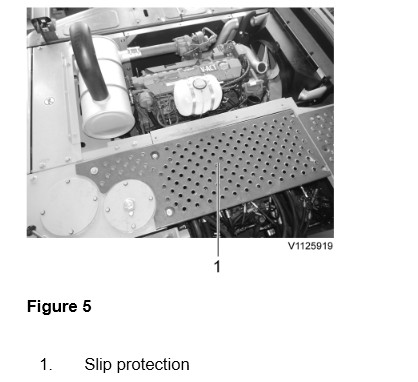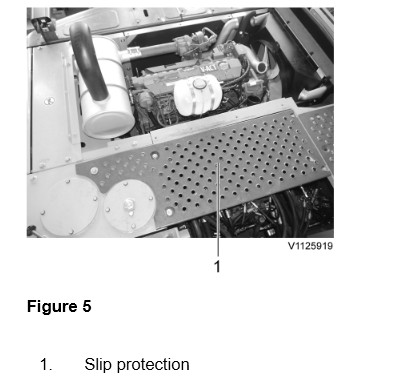 12.Loosen mounting screws and remove the expansion tank with a bracket.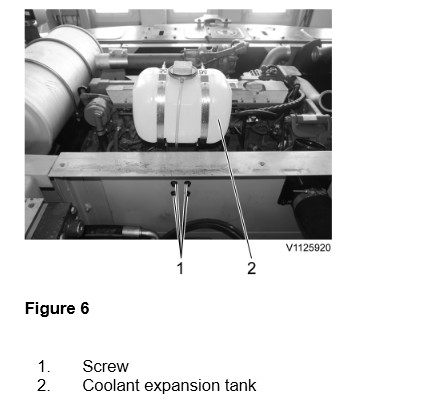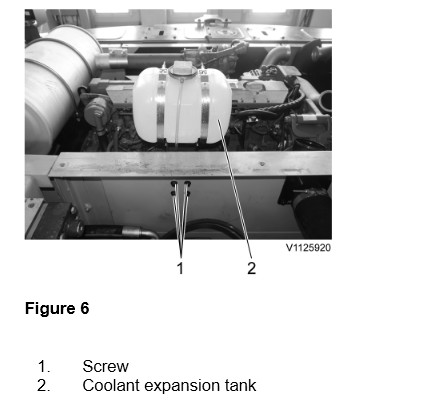 13.Remove mounting screws and lay down the cooling fan inside the radiator shroud safely.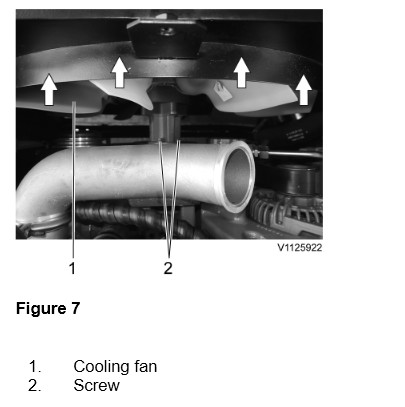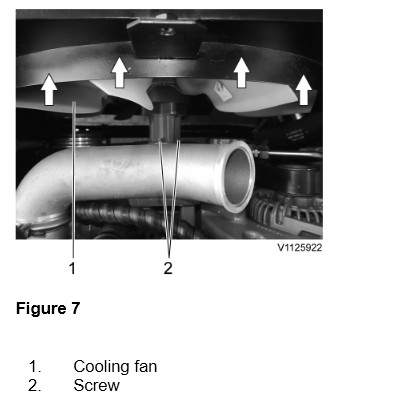 14.Remove the radiator under cover and engine room under covers.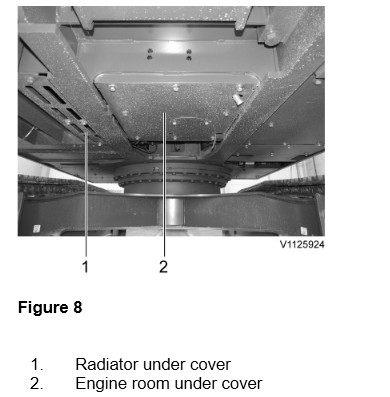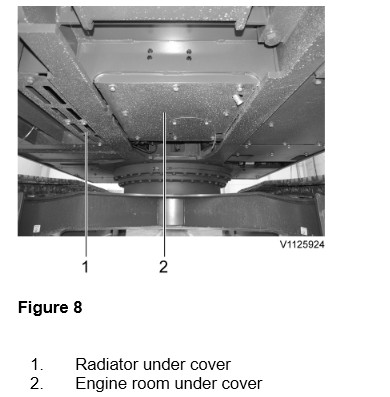 15.Remove clamps and disconnect radiator hoses.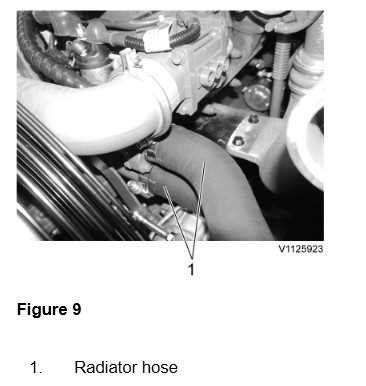 16.Remove the main pump. See Hydraulic pump, replacing
17.Loosen the screw and disconnect wire-harness connectors.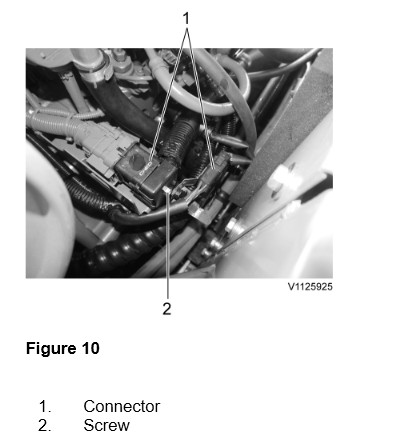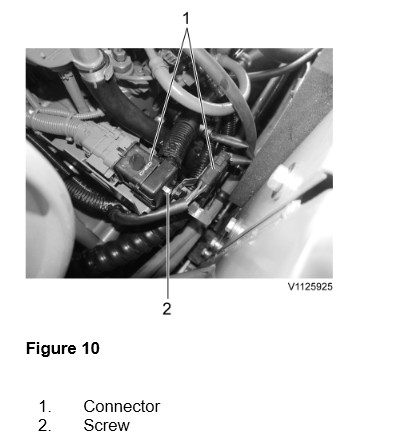 18.Disconnect fuel line hoses (4 pcs).
NOTE!
Ports must be plugged after disassembling hoses.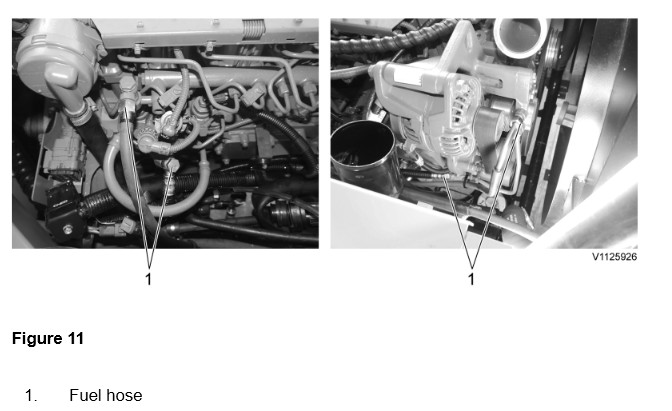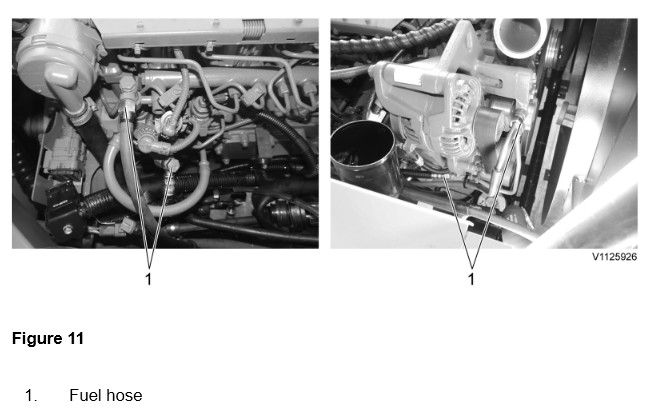 19.Remove the air conditioner compressor belt.
20.Disconnect the wire harness connector, remove the compressor and lay it down on the frame.
Do not disconnect or loosen connections for the air conditioning unit (AC). Risk of gas leakage.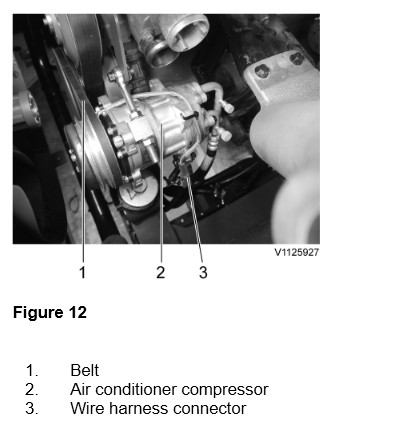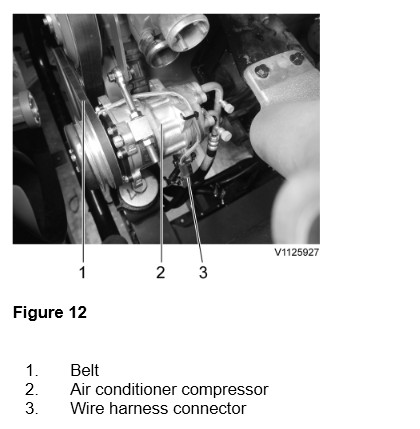 21.Disconnect engine oil remote hoses.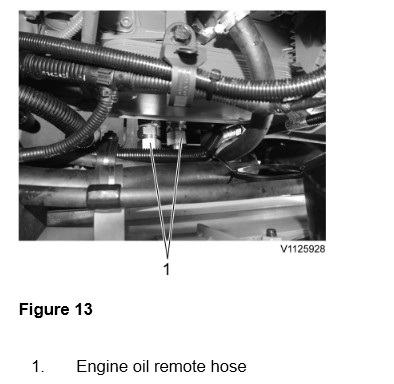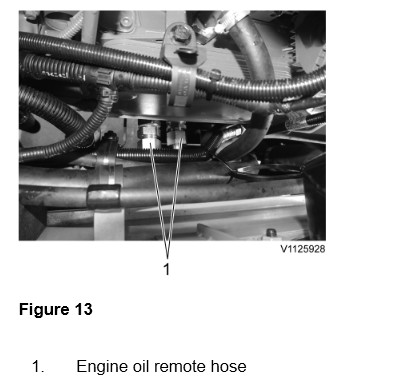 22.Disconnect the cab heater hose.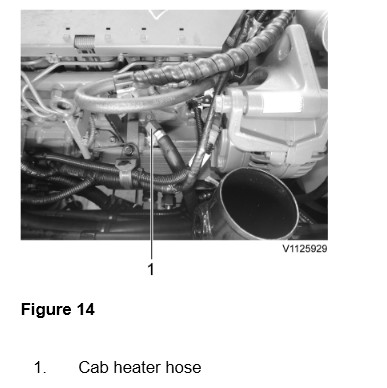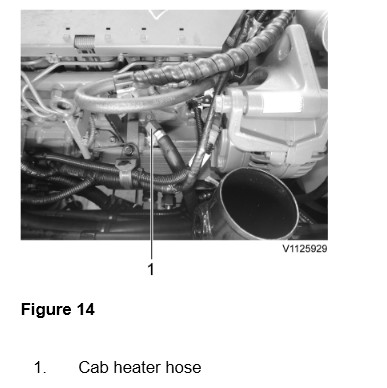 23.Disconnect the starter motor wire harness.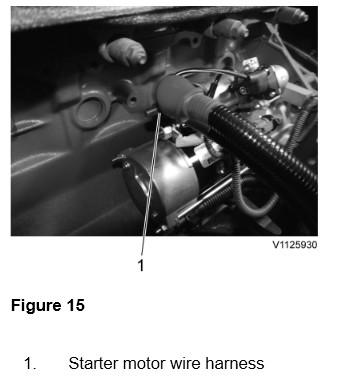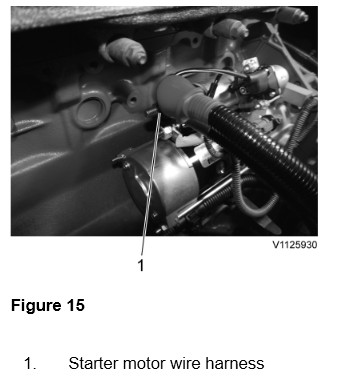 24.Remove wire harness connectors.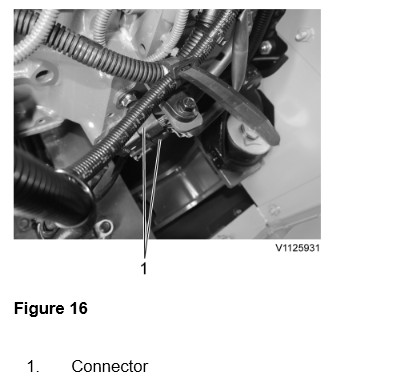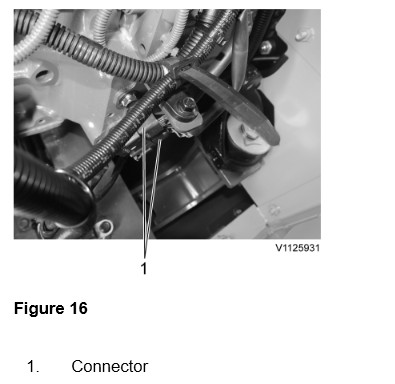 25.Disconnect the air inlet hose and then remove the bracket.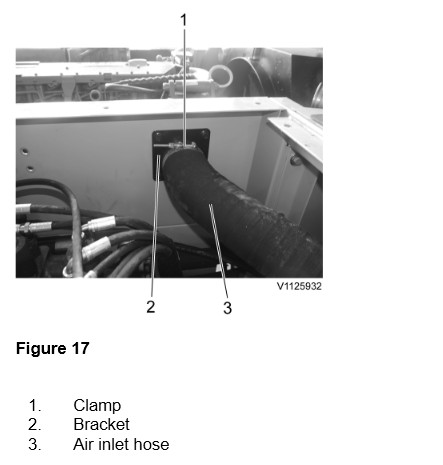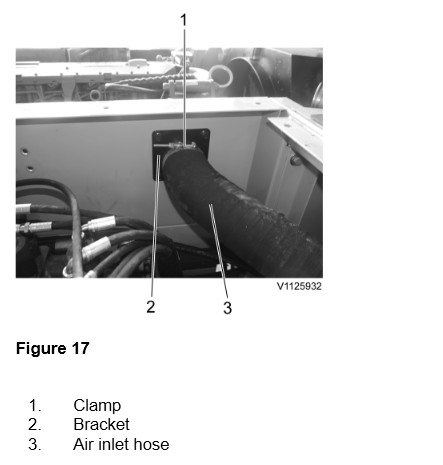 26.Remove four mounting screws.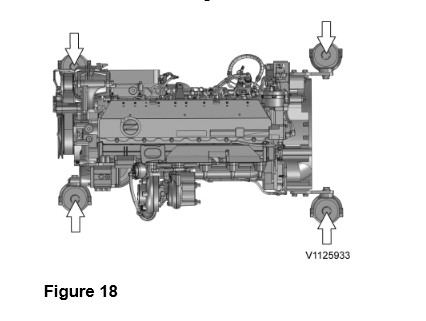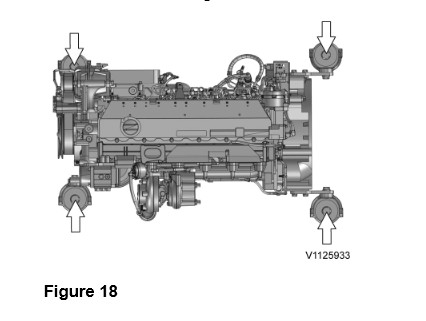 27.Lift the engine just a little using a lifting device, and after confirming safety around, lift it up and out slowly to the work stand.
More repair case for Volvo excavator pls refer to:Volvo Excavator Trouble Repair
Visited 2 times, 1 visit(s) today