This instruction show you guide on how to assembly and disassembly track roller for Kubota U48-4 excavator.
Related Contents:
Takeuchi Excavator Workshop EPC+Service Manual 2018 PDF Files
2022 Kubota Takeuchi Diagmaster v22.08.01 v4.1.2 Software Free Download
Kubota EPC Spare Parts Catalogue 2021.06 Download
Removing the grease nipple
Remove one bolt (2) and then the cover (1).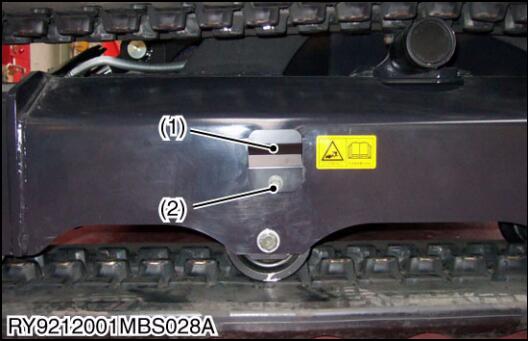 Place a wrench (socket) at the base of the grease nipple and loosen slowly.
If there is a rock etc. caught in the sprocket, remove the rock first.
(1) Cover
(2) Bolt (M10)
(3) Grease nipple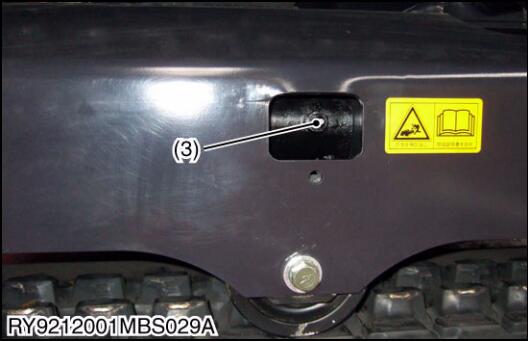 Loosen track
Jack up the body using the front end and blade, expel grease from inside the grease cylinder, and fully loosen up the track.
When the track is loose, attach the grease nipple and place a block under the track frame.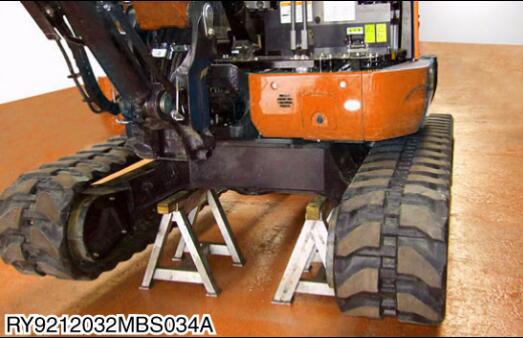 Removing the track roller
1Loosen the track roller mounting bolt, and remove the track roller.
Track roller weight : 10 kg (22 lbs)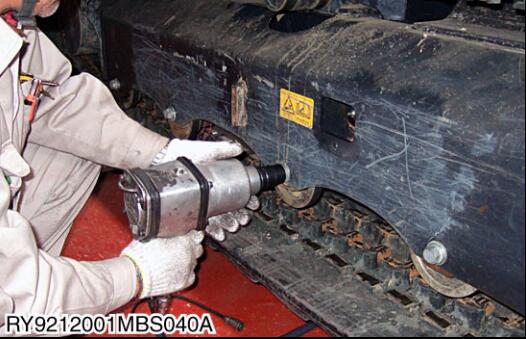 Mounting the track roller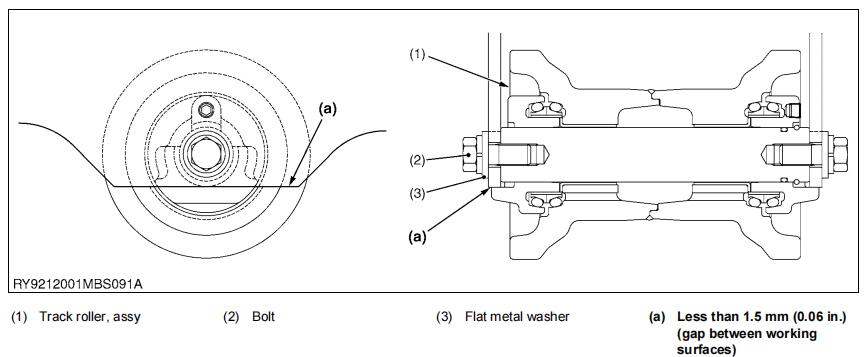 Please perform the procedure in reverse for assembly.

Track roller structural components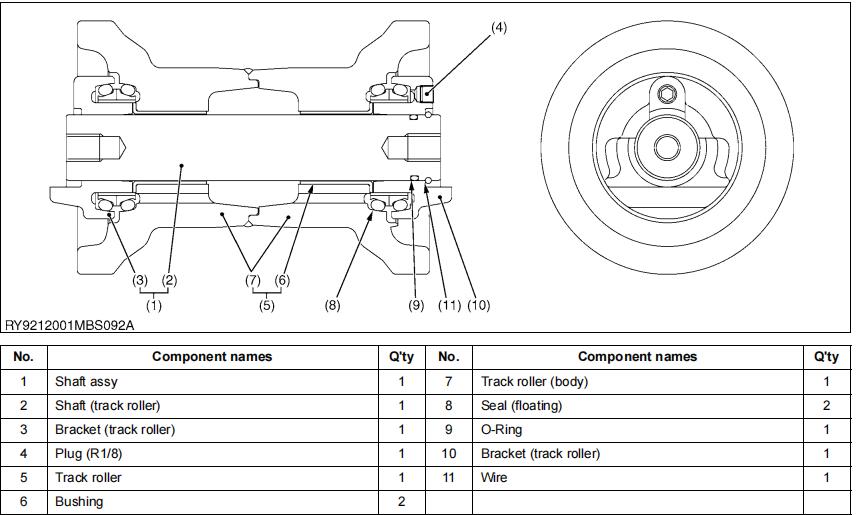 More Kubota repair case,please check Kubota trouble repair.
Visited 13 times, 1 visit(s) today