This instruction show you guide on how to use iProg to do odometer correction for Suzuki SX4/Vitara 70F3425+93C86.
Preparations:
Newest iProg Pro Plus iProg+ v87 v84 v82 Free Download
Procedures:
You need have scrips for Suzuki SX4 and Vitara
Connect iProg programmer to Suzuki SX4 or Vitara OBD port,then run software on laptop
Select correct scripts in left side menu list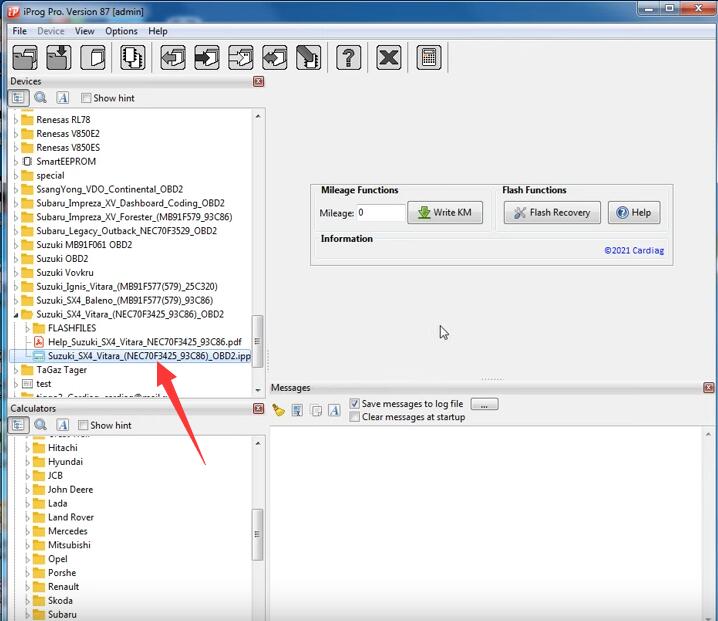 Input new value and click "Write KM"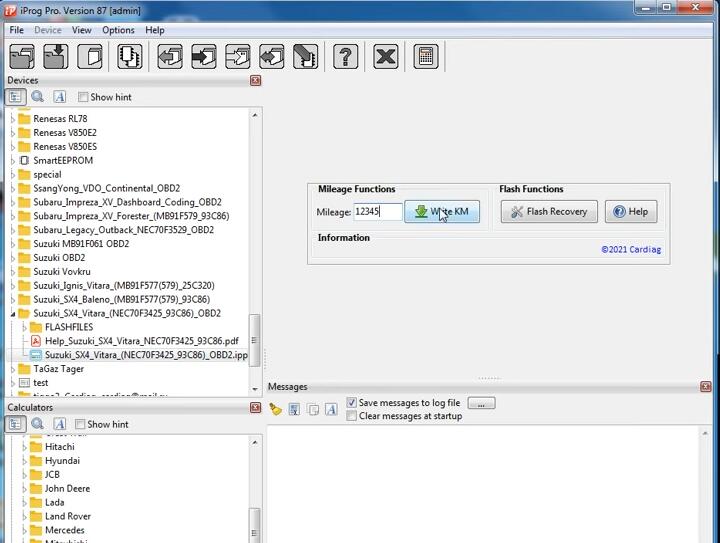 Wait processing
Since the panels does not ahve access to and promo command here,the script made it so that it firstly overpays the panel patched with firmware,then they write the original flash back.
If there is no flash no the computer erspectively,the scripts downloads flash from the server,there are also no scripts.
The flash recovery function will help you to restart the backup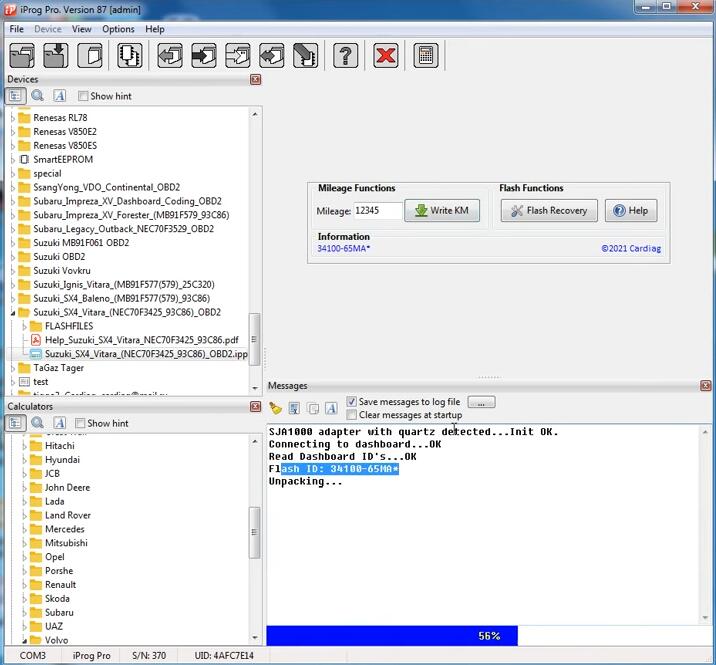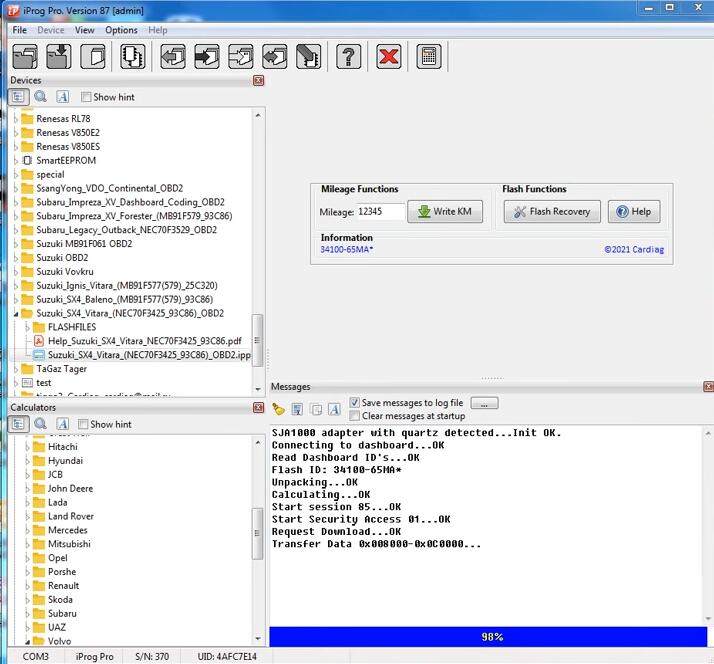 Success!Please check programmed mileage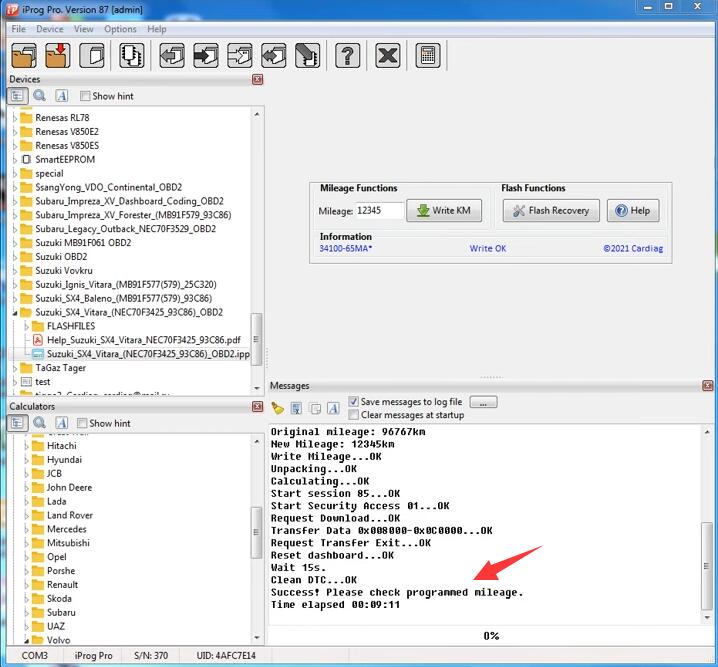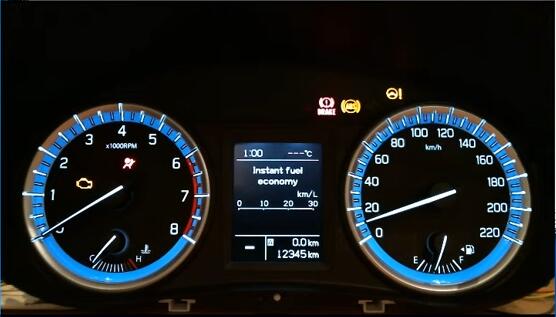 More topics for iProg,please refer to:iProg test feedback
Visited 34 times, 1 visit(s) today