For some coding purpose or achieving some cool feature on your car,you need to upgrade your BMW FRM1 to FRM2 or even 3.So in this article,I will introduce How to upgrade BMW FRM1 to FRM2 or FRM3.Hope it could give some explain on your work.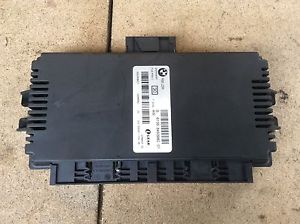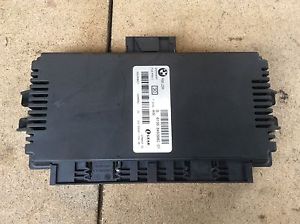 What you need to upgrade FRM?
1. BMW E-sys Software.
(BMW E-sys Software Installation Guide)
2. BMW NCS Expert Software
(BMW NCS Expert Software Free download)
3. BMW Standard Tool
(BMW Standard Tool Free Download)
.4 BMW ENET Cable (For F-Series)or K+CAN (For E-Series)
5. BMW FRM2 or FRM3 Moduel.(eBay Amazon…)
Some readers ask me for BMW FRM Dump bin file collection,here i you can download it here:
BMW FRM Dump Data File Download
BMW Coding/Flashing/Progrmming PDF+Video Guide
Procedures of BMW FRM Upgrade:
Method 1:
1 Repalce old BMW FRM with new.(BMW FRM2 or 3)
Read How to Remove BMW FRM Footwell Module and installation is reverse of removal.
2 Change production date to in VO
Write VO to CAS & FRM if you wish
For BMW E-Series:NCS Expert Change BMW Vehicle Order (VO)
For BMW F-Series:BMW E-sys program BMW F-series FA Guide
3 Recode NFRM in expert mode
Method 2:
Managed to replace the FRM with the FRM 2.
All worked as expected with no hiccups at all.
* Disconnected the battery
* Disconnect FRM
* Connect FRM 2
* Change VIN Number to one seen in NCS Expert
* Add in #0307 to the VO and remove Earlier # date (Allows NCS to be able to see the FRM 2)
* Use NCS to flash a blank MAN file to FRM2
Some infos about BMW FRM Upgrade from related forum posts:
Massage 1:
ISTA won't be helpful with a used module. You will need WinKFP to flash the module and write VIN to it. Then write VO to it with NCS Expert. And default it with profile that has manipulation off.If it's new, you just follow the test plan in ISTA. Having a version of ISTA with Expert Mode makes this much faster/easier.The procedures I mentioned above have all been documented on multiple sites.
Massage 2:
You can program this with winkfp and ncsexpert – you'll just need to verify what zusb is
currently on the FRM and ensure that your daten files are of an equal or newer version.
Visited 1 times, 2 visit(s) today