What is NCS Expert?
NCS Expert–Software application distributed with BMW Standard Tools that can communicate directly with any module on the CAN network.NCS Expert can,among other thing,read the configuration codes from modules and write new configurations to them.
What hardware you need for BMW NCS Expert coding?
A PC(perferably a laptop) running at least Windows XP SP2.Windows 7 is recommended .Many of the underlying programs used by BMW Standard Tools were designed to run on legacy (very old) systems.For this reason,setting-up a dedicated environment using virtualization software is recommended.However,this is an advanced topic and wil not be covered in this document.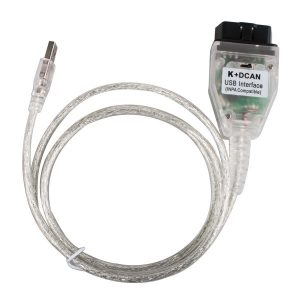 NCS Expert Coding Software Free download:
Follow this link to download:
https://mega.nz/#!RI91iB7R!i_kCps03INVPAKDYxeNJHpzc1IlfrjCDIMjp4l-s-Zs
BMW Coding/Flashing/Progrmming PDF+Video Guide
NCS Expert BMW Coding Vehicle List:
NCS Expert Software coding for BMW E-Series vehicle,for example E46,E90,E60…
NCS Expert BMW Coding Feature option:
…
(Visited 316 times, 1 visits today)