In this instruction i will show you guide on how to install Hyster forklift truck ETACC Electric Truck AC Controls 2.42 software.
Related Contents:
Hyster Controllers ETACC UK_139-ETACC 09.2020
How to Upgrade Hyster Forklift ETACC version from 2.4J to 2.4K
Hyster PC Service Tool 2023 2018 v5.1 v4.9 Free Download
Procedures:
If Previous versions of ETACC were installed go to "Control Panel – Add or Remove Programs" and uninstall the software.
Rename file folder C:\EVS to C:\EVS_OLD
Close all applications before loading this software.
Run or double click on "Setup ETACC_HYSTER_41711_2.42.exe" when prompted
Depending on your PC settings you may need to open windows explorer and go to the CD to run this file.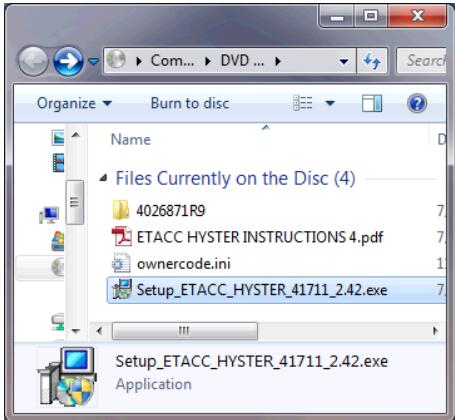 Depending on the software used and your PC settings you may get a message box labeled "User
Account Control" with the following message:Do you want the following program from and unknown publisher to make changes to this computer?
Accept "Yes"
Accept the language you wish to use from the drop down as shown below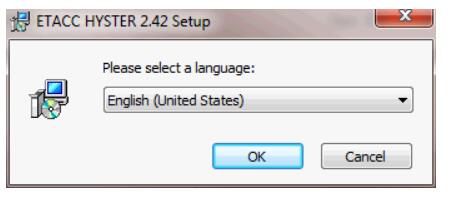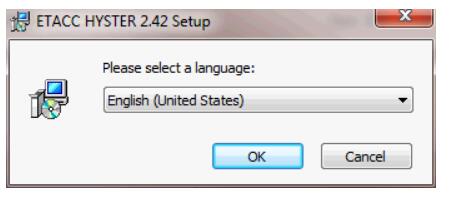 Click "OK"
After several screens you will get the following "Welcome" screen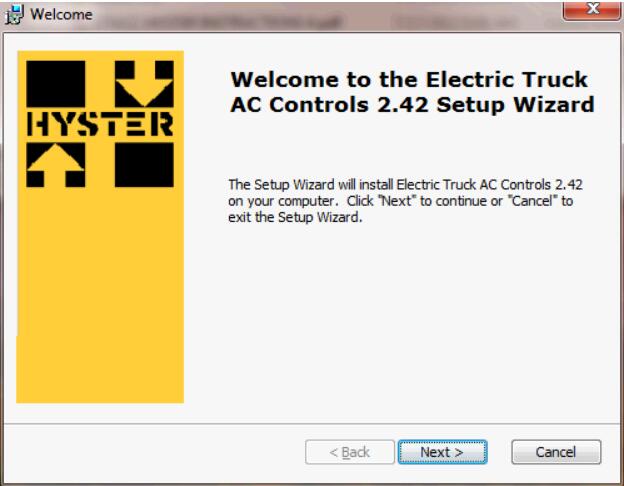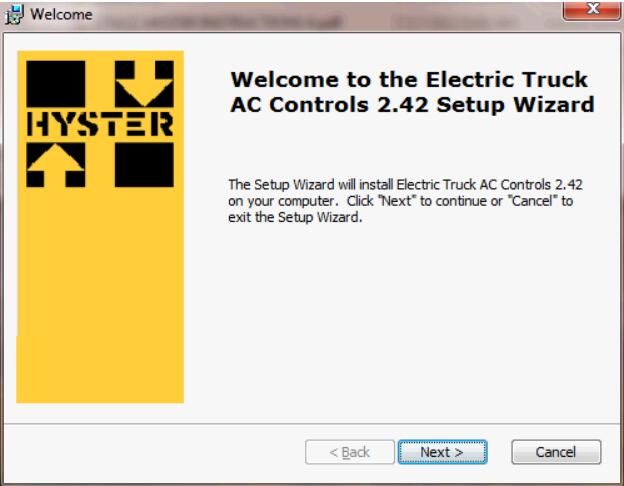 Select "Next" to get the "Software License Agreement" screens. Read and accept the terms to continue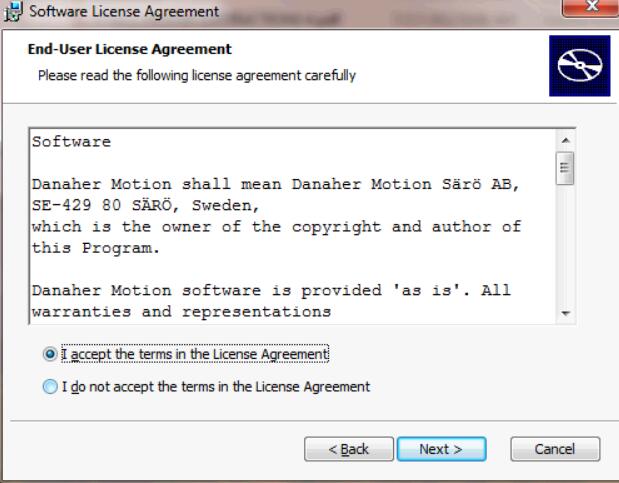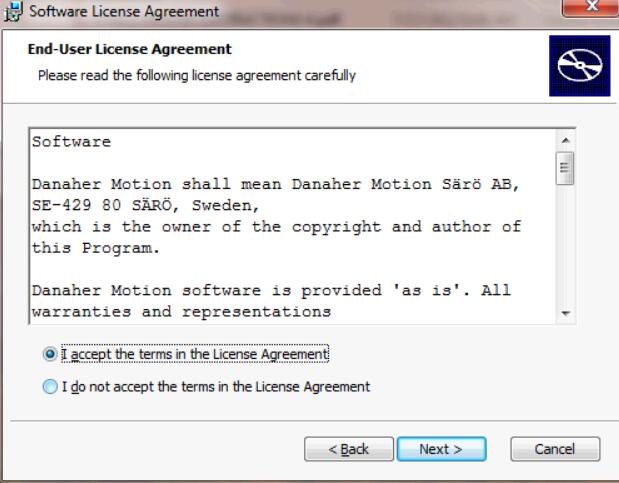 The "Next" button will highlight after the button is clicked to accept the terms in the License
Agreement.
Click the "Next" button to continue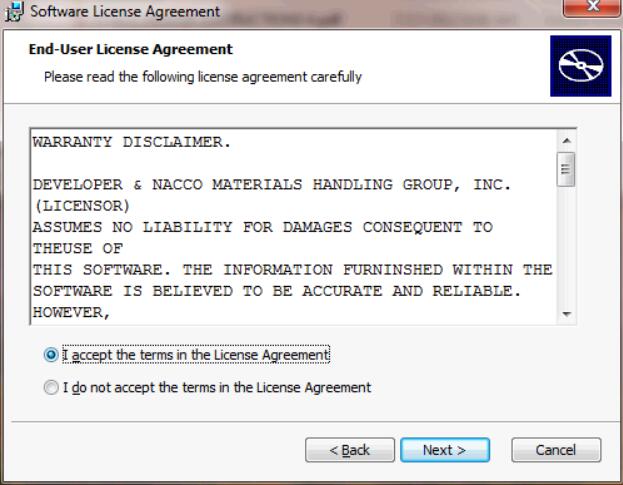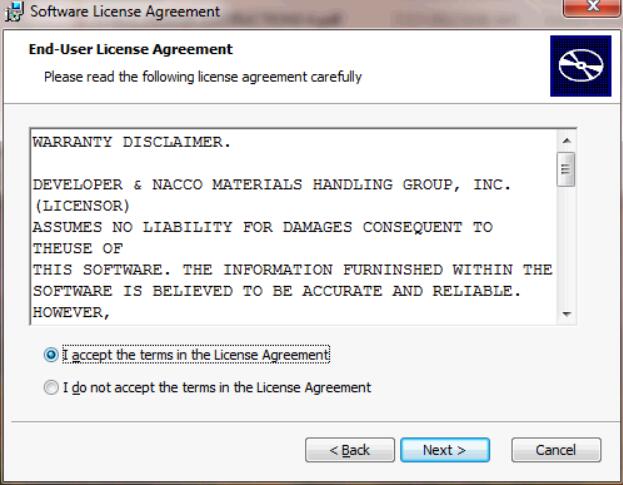 Click the "Next" button to continue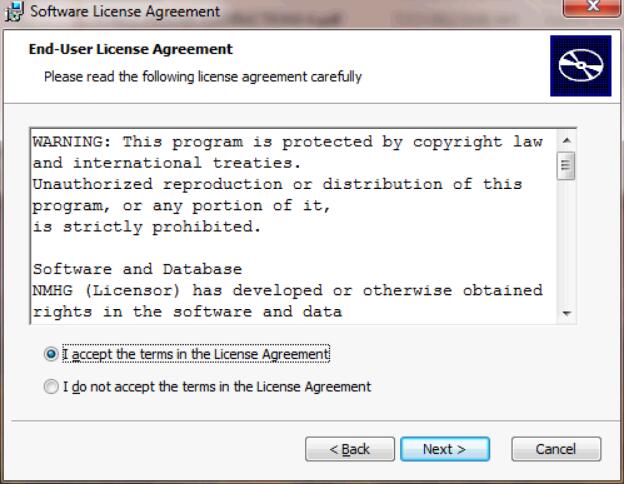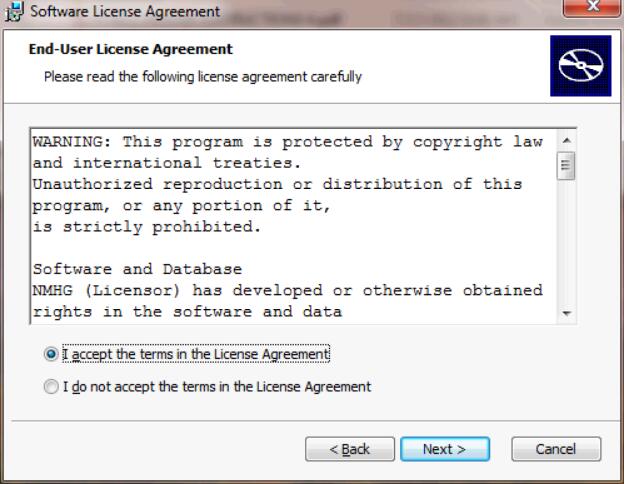 Click the "Next" button to continue
The default destination locations are required to work with the Upgrade software. Do not change to a different location!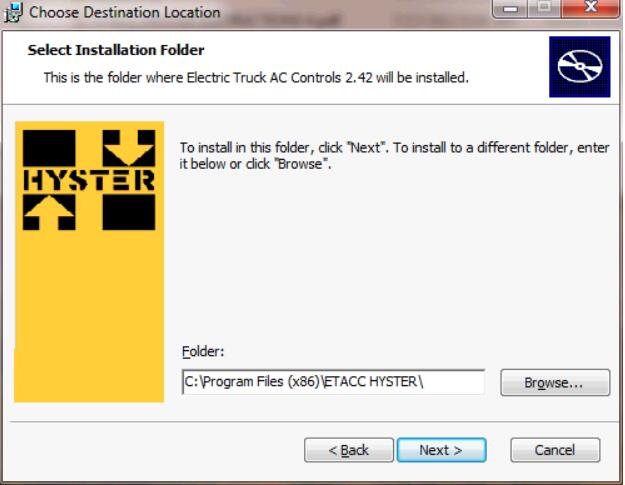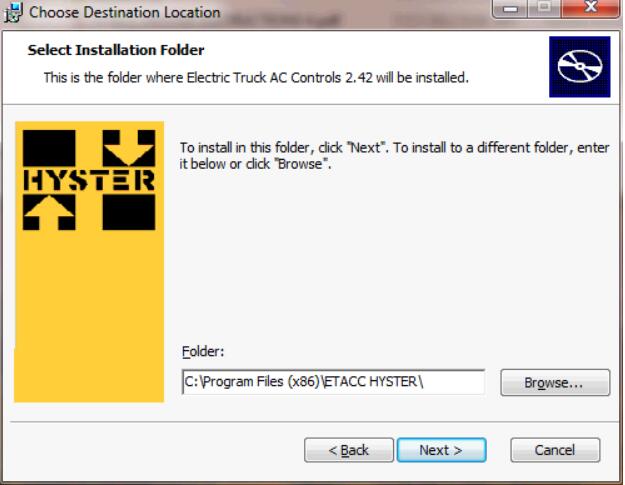 Click the "Next" button to continue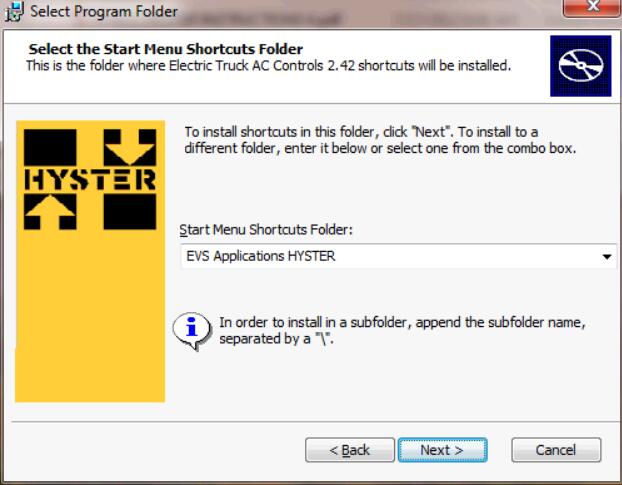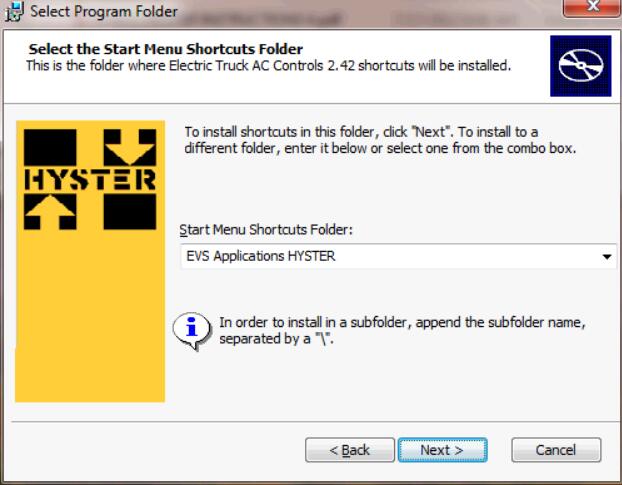 Click the "Next" button to continue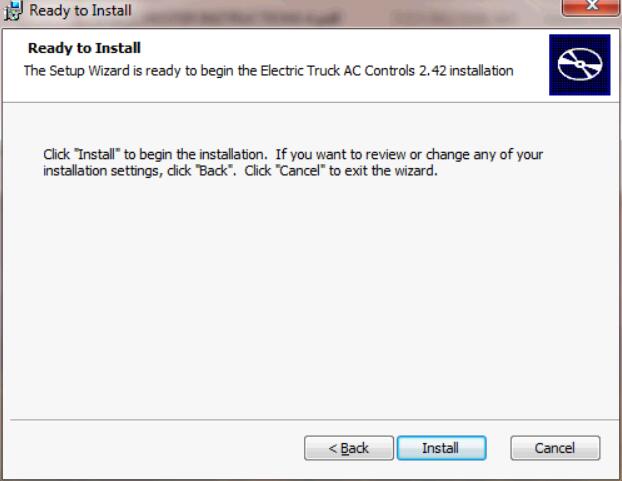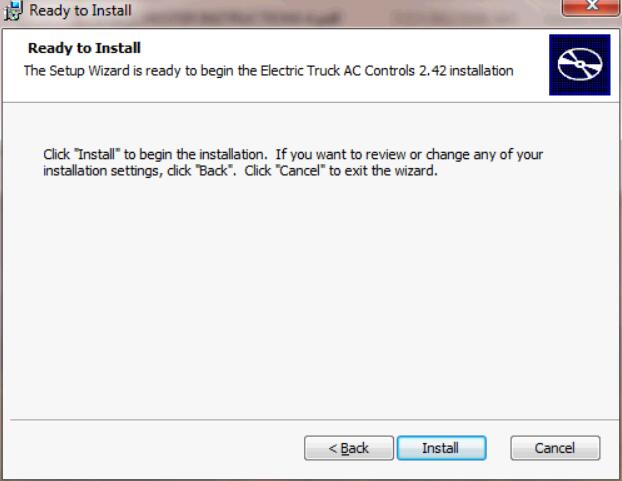 Select "Install" and wait as the program installs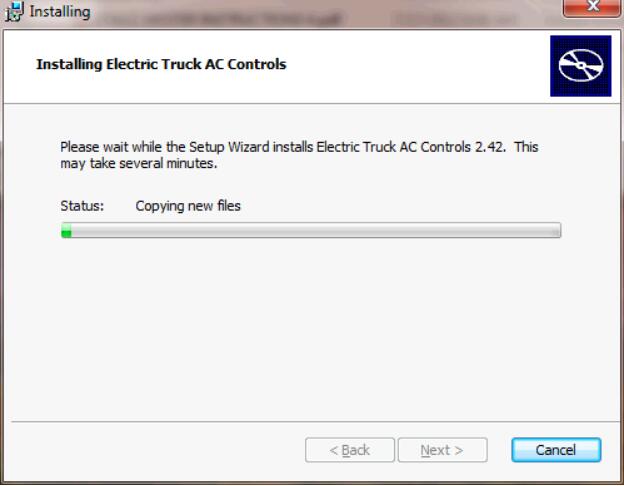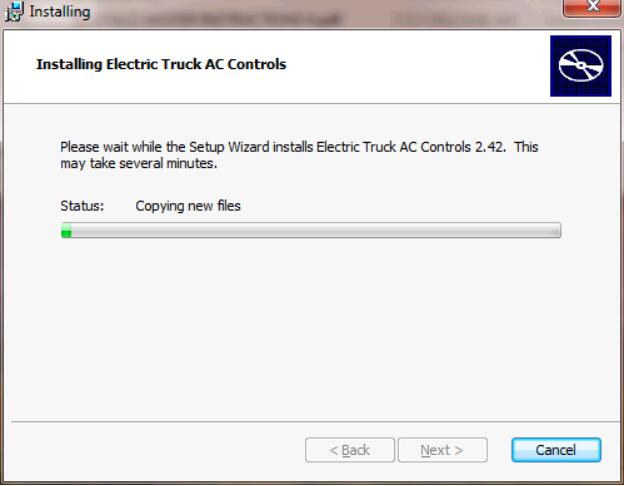 The following screen displays when setup has finished copying files.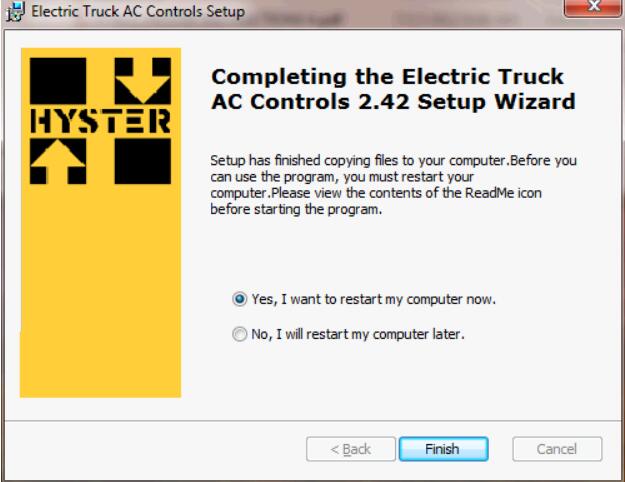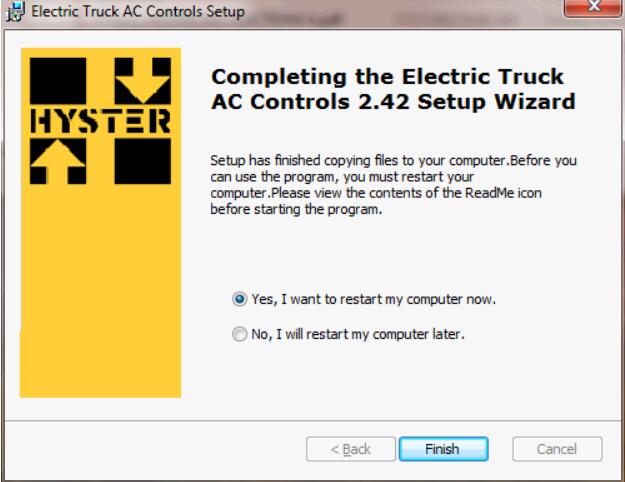 Make sure you have saved any open files and select "Finish" to restart your PC.
Open download files folder
you have the latest version.
This software must be run to finish the ETACC installation.
Depending on the version of Windows the following screen may appear.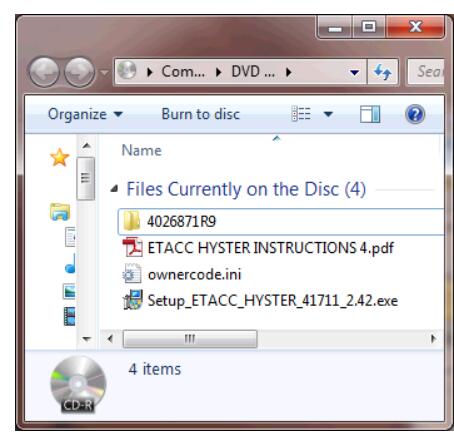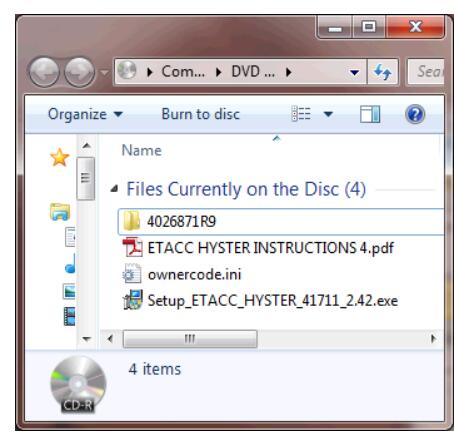 Open folder 4026871R9 to view the files on the 1539240.X.XXx CD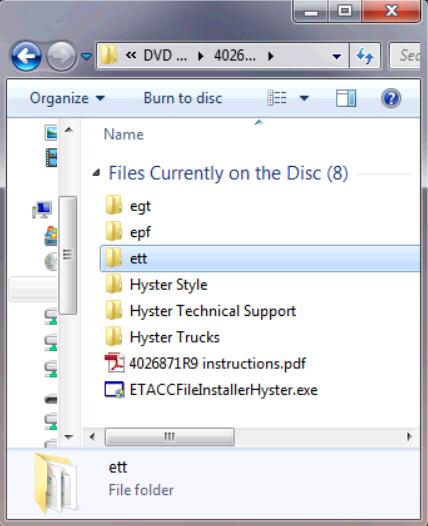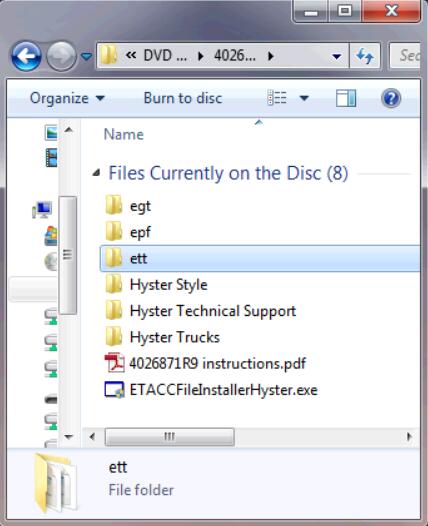 Double click on the file "ETACCFileInstallerHyster.exe" to get the following screen


The "Exit" button will stay grayed out while the program is executing. When the program has
finished the "Exit" button will be available. Click the "Exit" button and the box will close.
If ask driver software version 4.2 or later will need to be installed if it has not been installed for Hyster PC service tool.
ETACC Installation is complete.
(Visited 24 times, 1 visits today)