This instruction will guide you how to export and import communication protocols of control unit via ODIS Engineering for KWP 2000 on AUDI.
Preparation:
Newest ODIS-E Engineering 17.0.1/12.2.0/9.0.1 Free Download
08.2023 VW ODIS 23.0.5 & 7.2.1 & 5.2.7 Diagnostic Software Free Download
After entering the ODIS Engineering diagnosis interface and found part of communication protocols is UDS protocol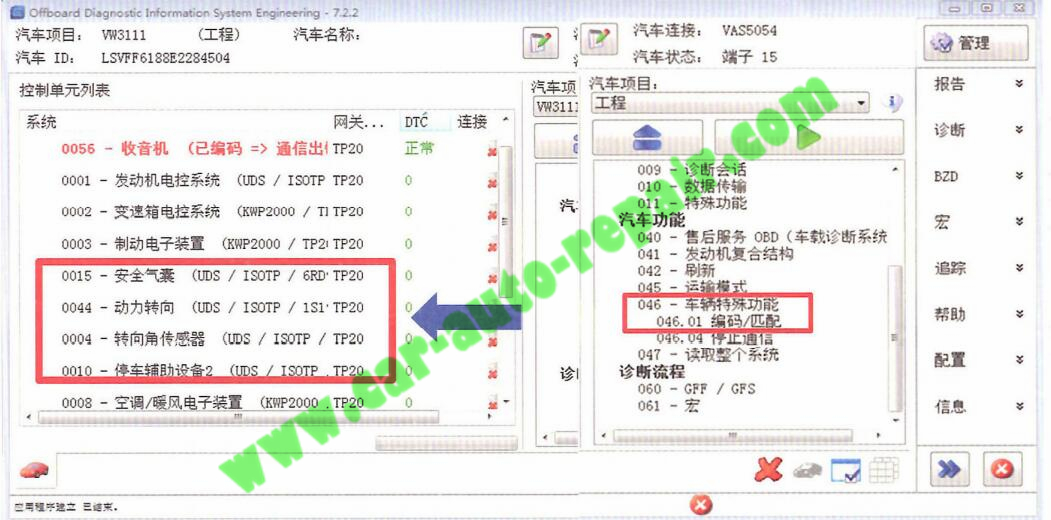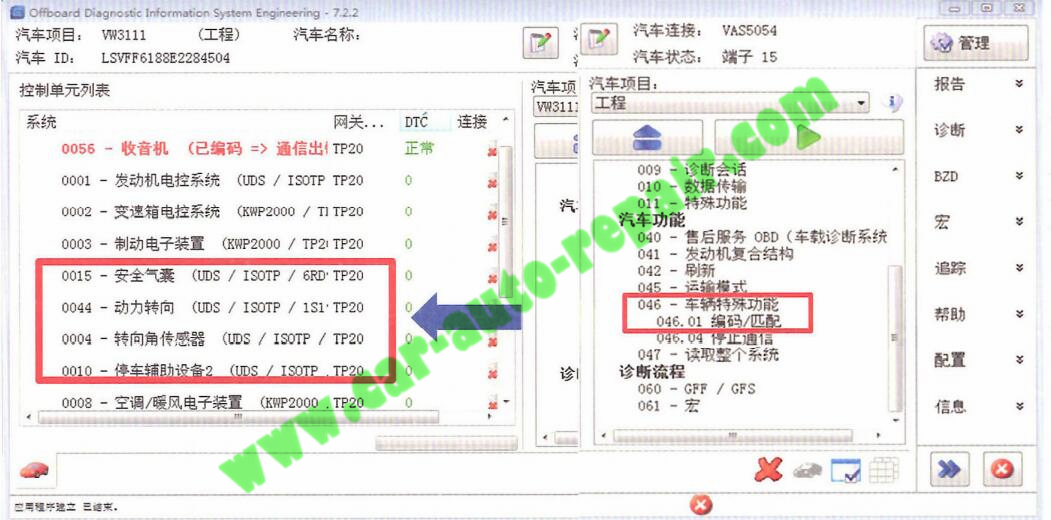 Check all the control unit system, select "046 vehicle special function "–>"046.01 Encoding/Matching".
The method to export UDS protocol same as KWP 2000, please click here: How to Export&Import Communication Protocols of Control Unit for KWP2000 on AUDI.
The difference between KWP 2000 and UDS channel data: KWP 2000 loads the channel digital information, and the UDS communication protocol matching value is all English text information.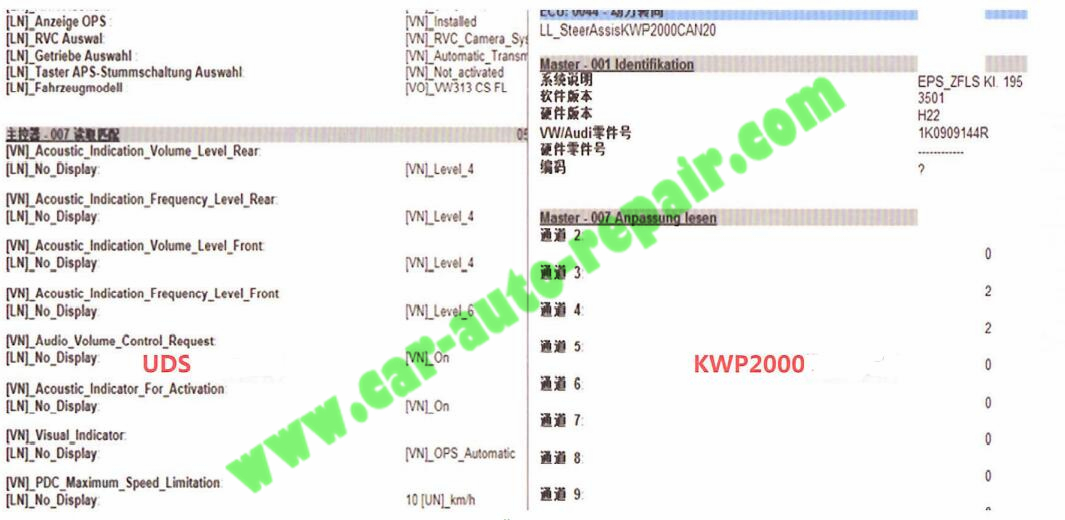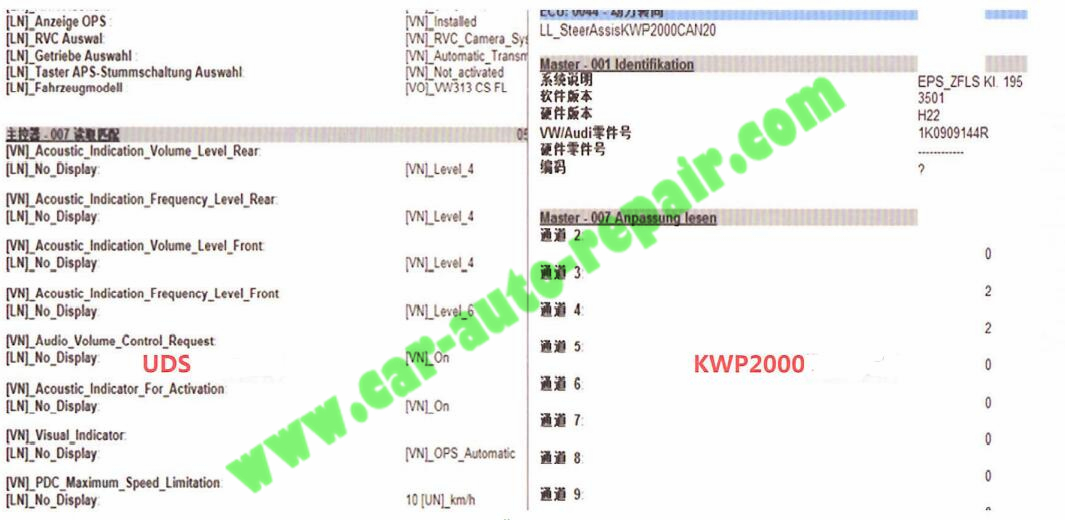 UDS protocol export and import example applications
Take the replacement of the reversing radar computer as an example:
Select "10-Parking Assist Device 2", and select one computer in the "data selection" menu to match and save the code. If you replace multiple computers, you can select multiple.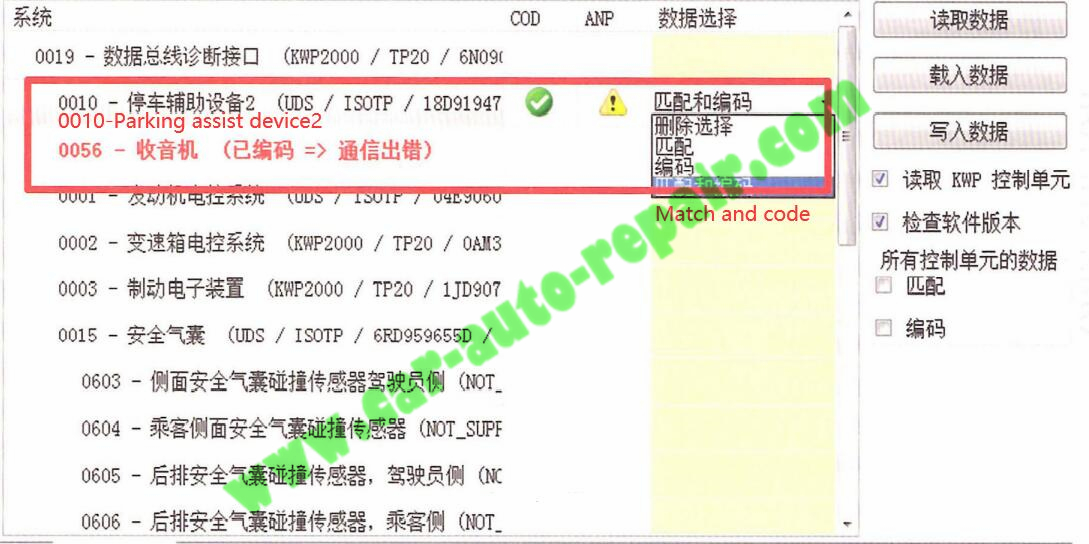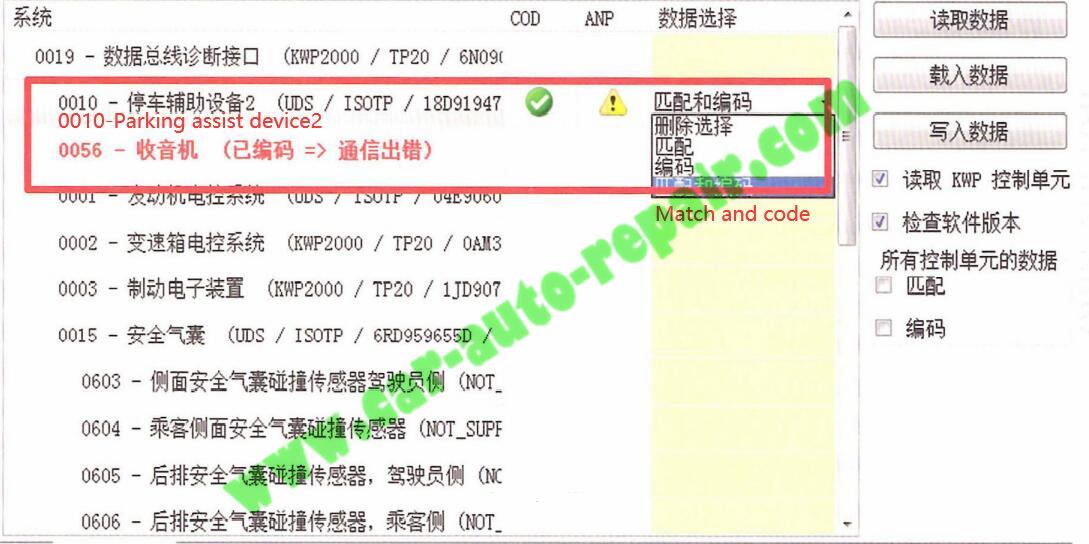 After replacing the reversing radar computer, select "load the data", find the previously saved report which is .XML extension, then open it.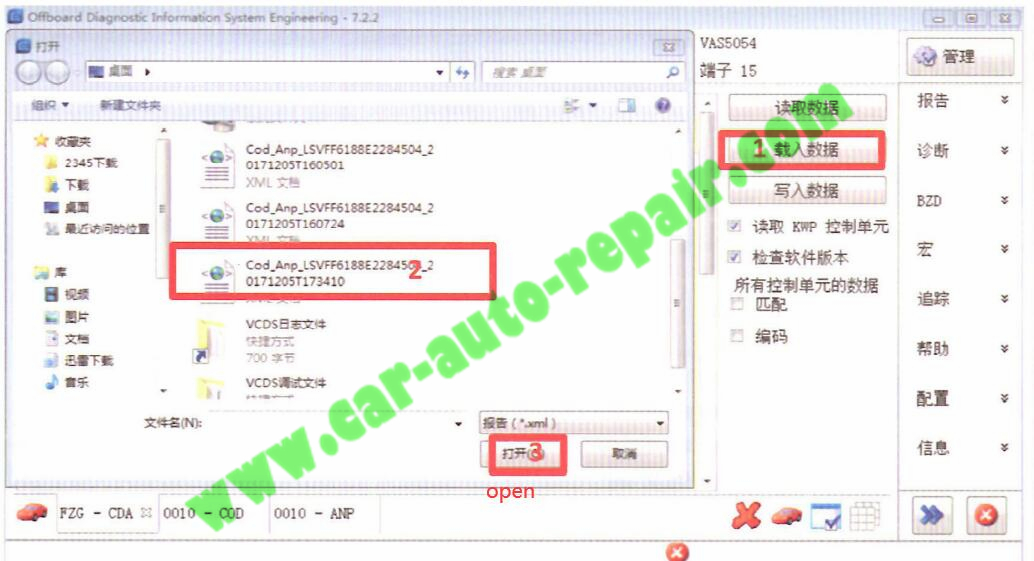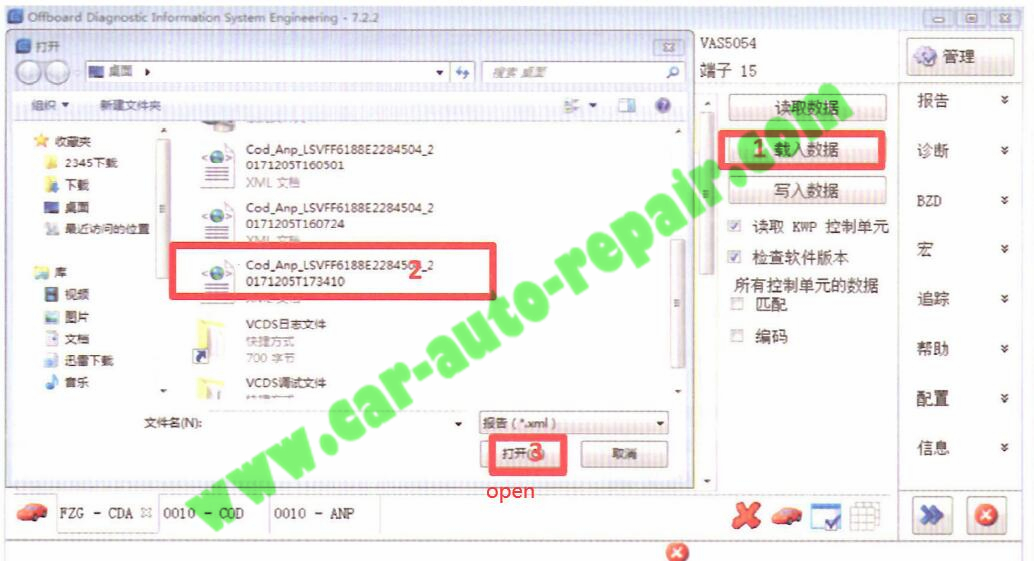 Write the code and matching value of parking assist device, the value can be completed in less than 30 seconds.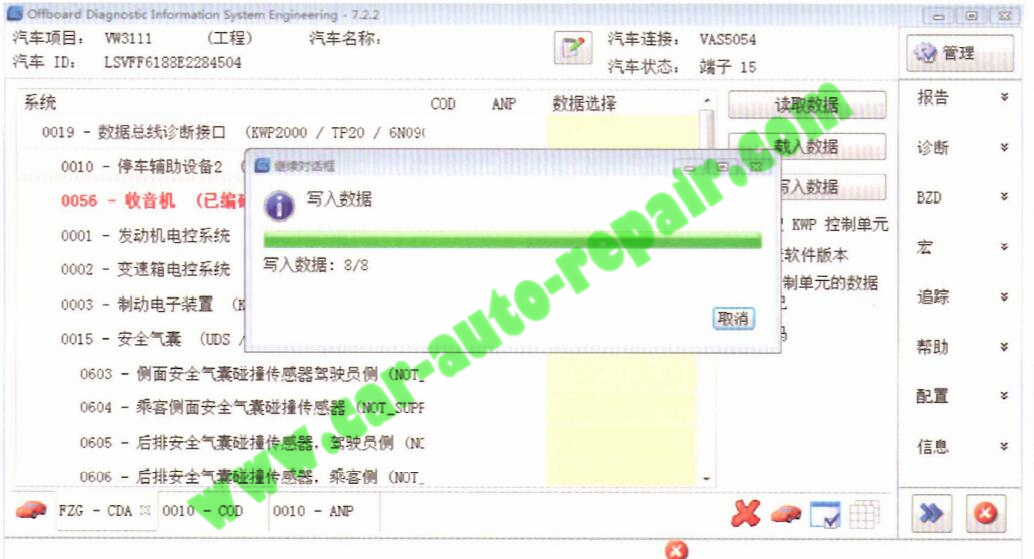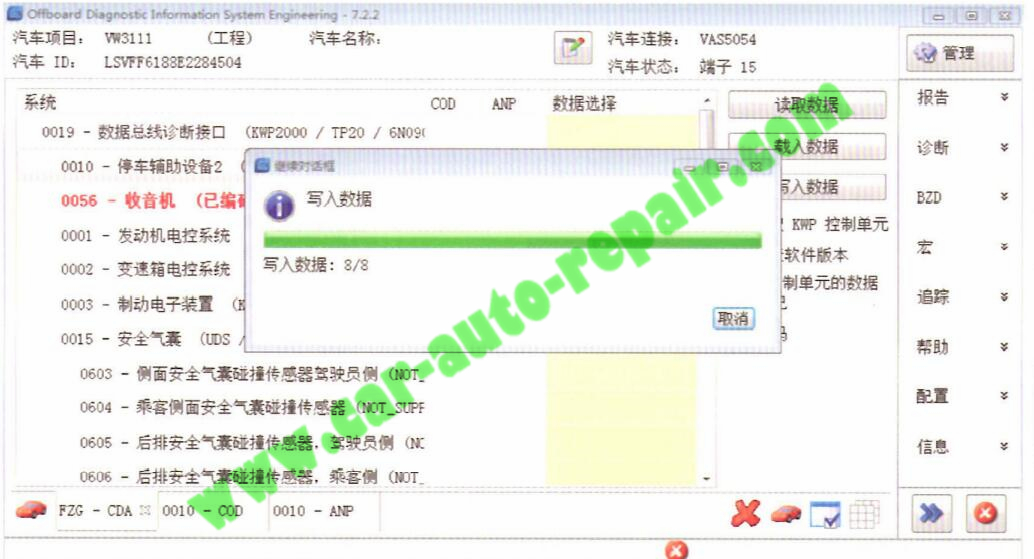 After complete writing data,click "Yes", Don't forget reset the ignition switch.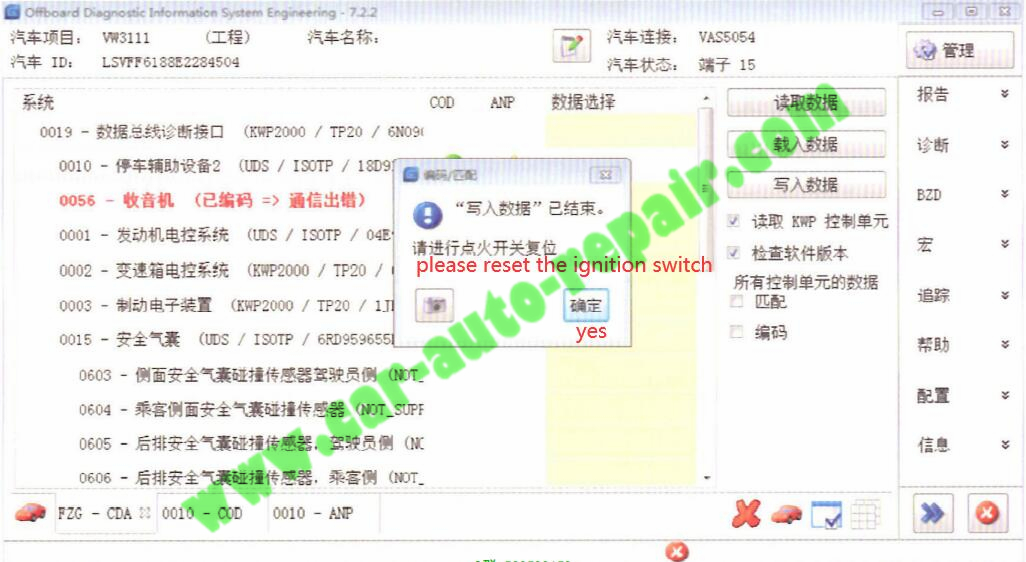 Function is ready.
For more VW cases, please refer to VW ODIS.
Visited 16 times, 1 visit(s) today