What is ODIS Engineering Software?
ODIS Engineering (Offboard Diagnostic Information System Engineering) is engineering software for work VAG cars of group (Audi,Seat,VW,Porsche).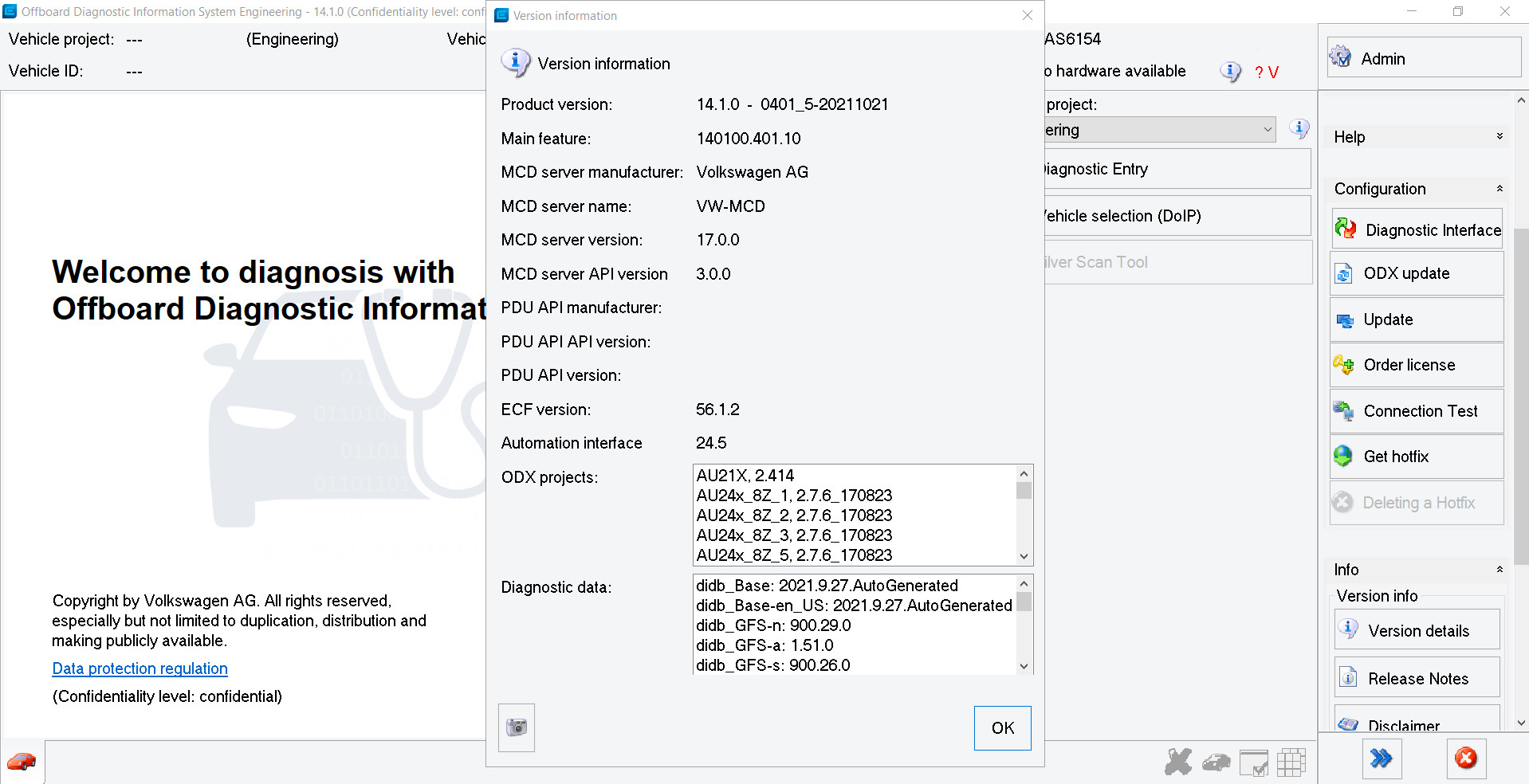 ODIS Engineering Function List:
– Estimated remaining times are shown for ECU flash operations.
– Diagnostic protocol contains interruptions of GFF sessions, extended measurement values, improved ECU communication view,used diagnostic hardware, connection type of diagnostic hardware, operating system, the hotfix used and submissions of support requests
– The measured value display has been improved.
– Documents in GFF are displayed in separate windows.
– One message box will be shown at the beginning of the test drive mode.
– GFF hotfixes can be integrated during diagnostic sessions.
– Danger messages have been revised.
– Stopping of diagnostic sessions may be interrupted.
– Automatic deletion of autosave diagnostic protocols after successful transmission.
– Selection of PassThru diagnostic hardware has been improved.
ODIS Engineering – Offboard Diagnostic Info
The Offboard Diagnostic Information System Engineering software is the program that provides you with an interface that complies with SAE J2534 (diagnostic interface). This software enables you to diagnose, code and offline Flash all Volkswagen, Audi, Skoda, Seat, Bentley and Lamborghini brand vehicles.
– Read / Clear error codes
– Adaptations, Basic settings
– Offline flash ecu's
– Offline Coding
– Field measures
ODIS Engineering Support Vehicle Models:
Audi,Skoda,Bentley,Lamborghini,VW Commercial Vehicles (Nutzfahrzeuge),Seat,VW
ODIS Engineering Support Operation Systems:
Window XP,Window Vista,Window 7,Window 8,Window 10
The complete ODIS Engineering 9.0.4 requires at least AMD or Intel Celeron/Pentium CPU 1.5 GHz, 2 GB RAM, 30 GB free HDD space, USB 1.1 port (USB 2.0 recommended) and suitable Microsoft Windows platform with the latest service pack installed.
ODIS Engineering Support Languages:
The complete ODIS Engineering  is the complete Multilanguage edition FULL in all 22 languages so you will get it in one of languages as it mentioned bellow depends of your choice or native language:
English (GB), English (US), French (FR), German (DE), Spanish (ES), Russian (RU), Greek (GR), Danish (DK), Croatian (HR), Italian (I), Hungarian (HU), Netherlands (NL), Polish (PL), Portugal (PT), Korean (KO), Slovenian (SLO), Finish (FI), Swedish (SE), Turkish (TR), Czech (CZ), Japanese (JP), Chinese (CN).
MIND – able to install till 5 languages together.
ODIS Engineering 12.2.0 Donwload+Installation Guide(Paid Version 100% WORK TEST)
ODIS 7.1.1 All Brands+ODIS-Engineer 12.2.0/ODIS 9.1.0+ODIS-E 14.1.0 Installation File+Instruction
ODIS Engineering 9.0.4+Keygen Free Download:
https://mega.nz/#F!qOBH1QaI!Dnygje8Msop6ik9yzn-8xw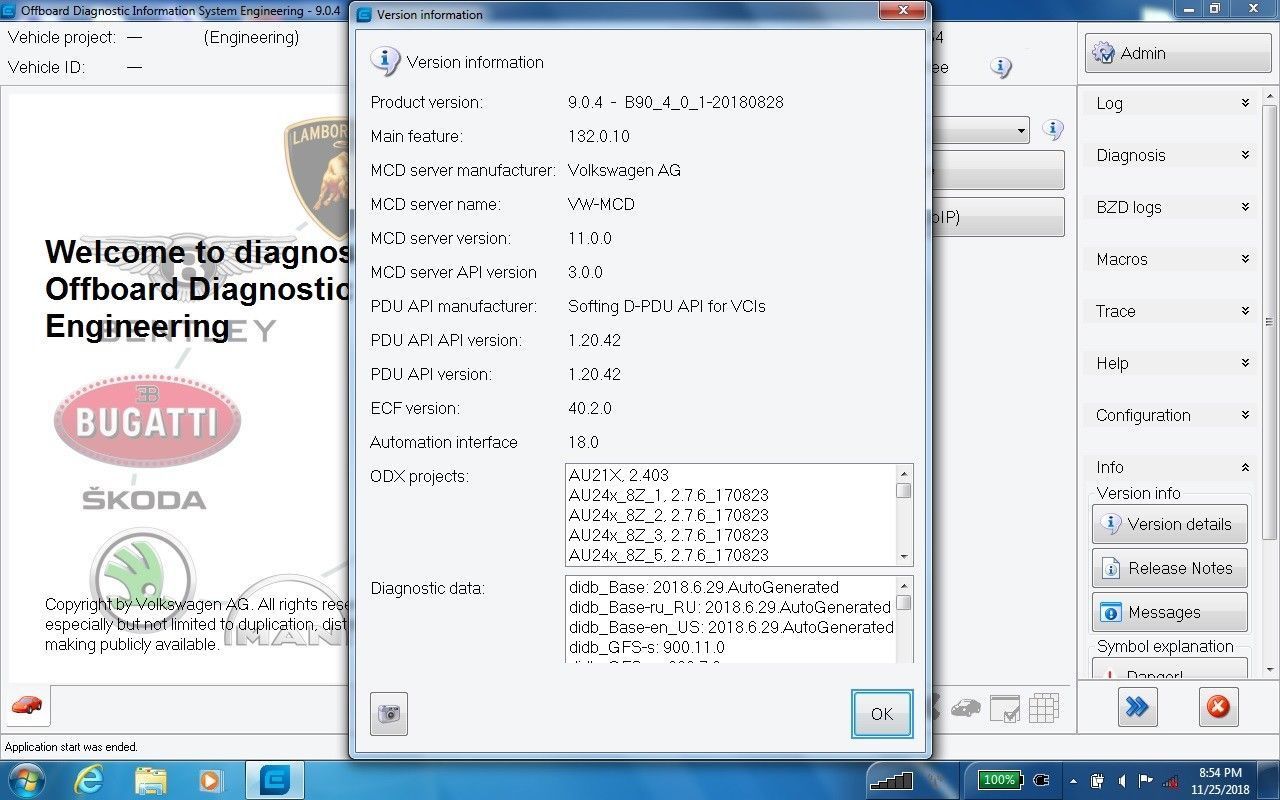 (Visited 324 times, 1 visits today)