When we changed the computer of vehicle, the new computer must to import communication protocols of control unit code value from old computer. This instruction will guide you how to do that via ODIS Engineering for KWP 2000 on AUDI.
Preparation:
Newest ODIS-E Engineering 17.0.1/12.2.0/9.0.1 Free Download
08.2023 VW ODIS 23.0.5 & 7.2.1 & 5.2.7 Diagnostic Software Free Download
Procedures:
Connect ODIS Engineering with vehicle and running it, select correct vehicle model.
Check all the control unit system, select "046 vehicle special function "–>"046.01 Encoding/Matching"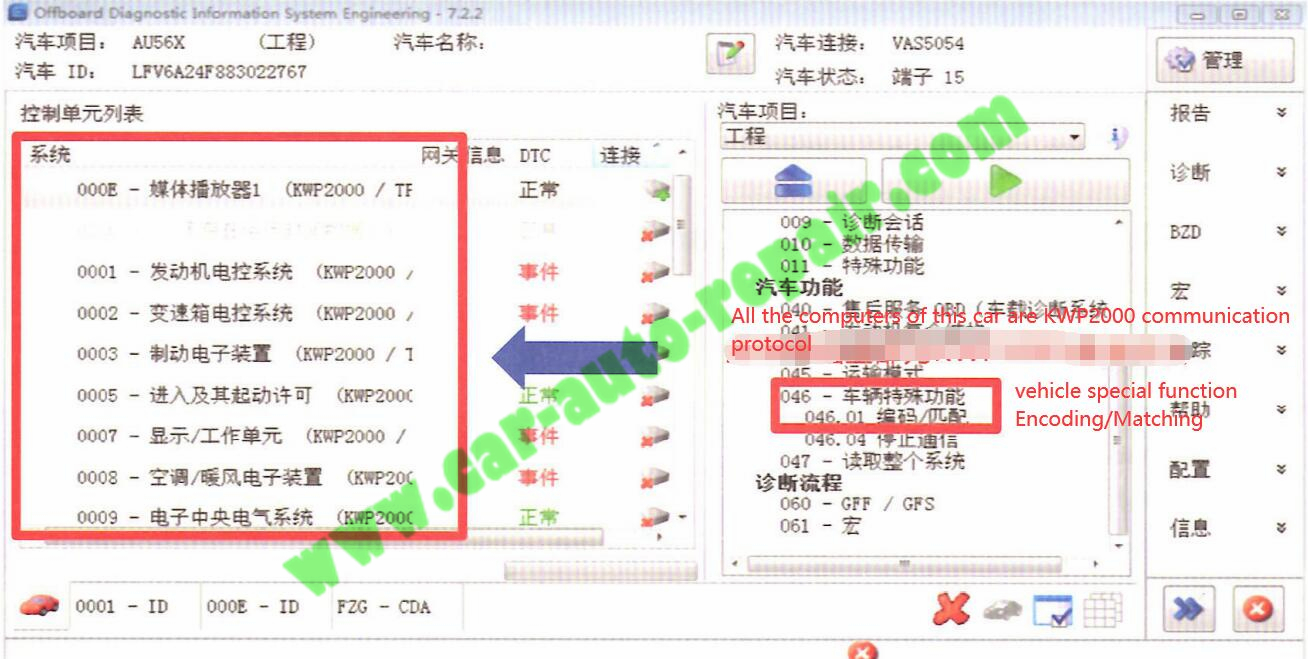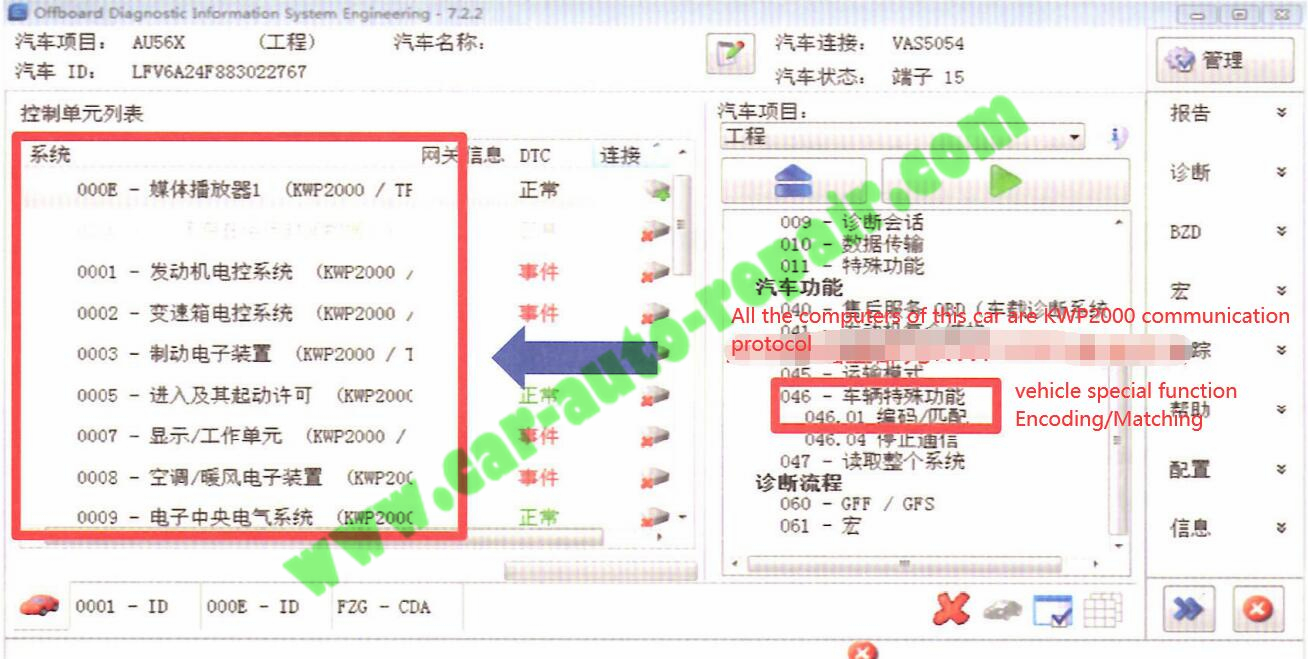 Read data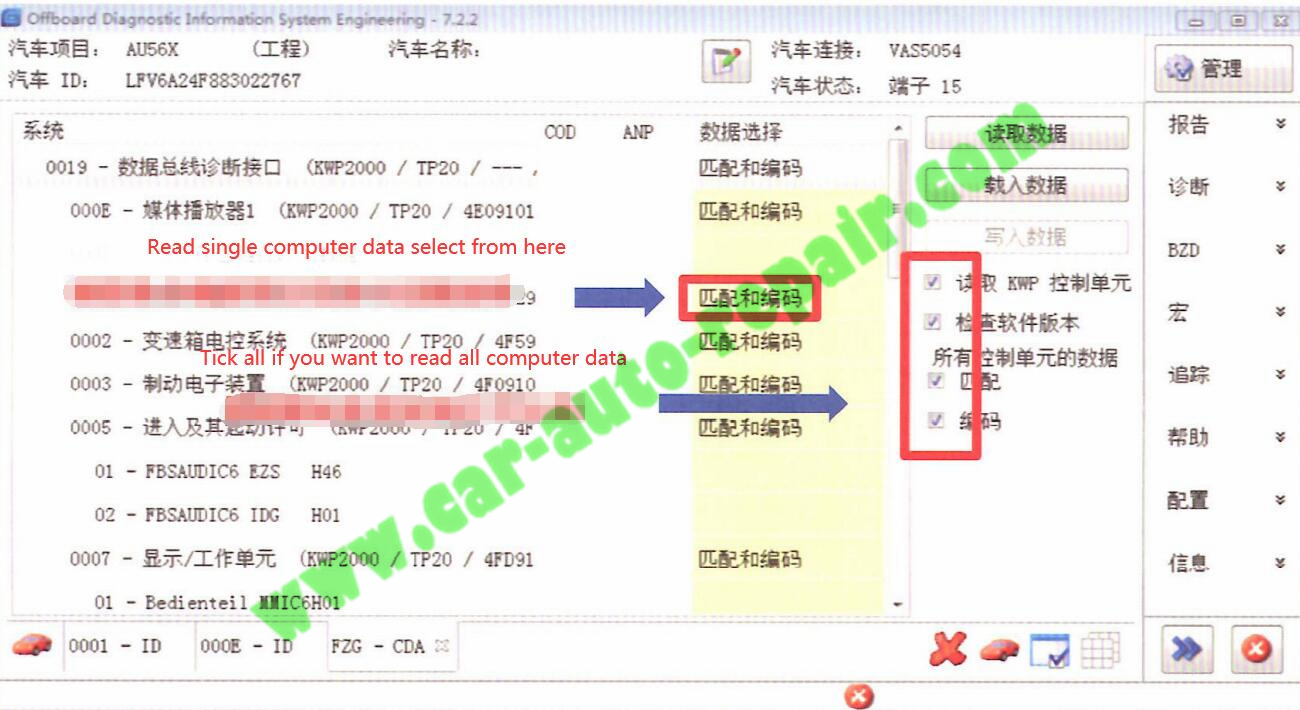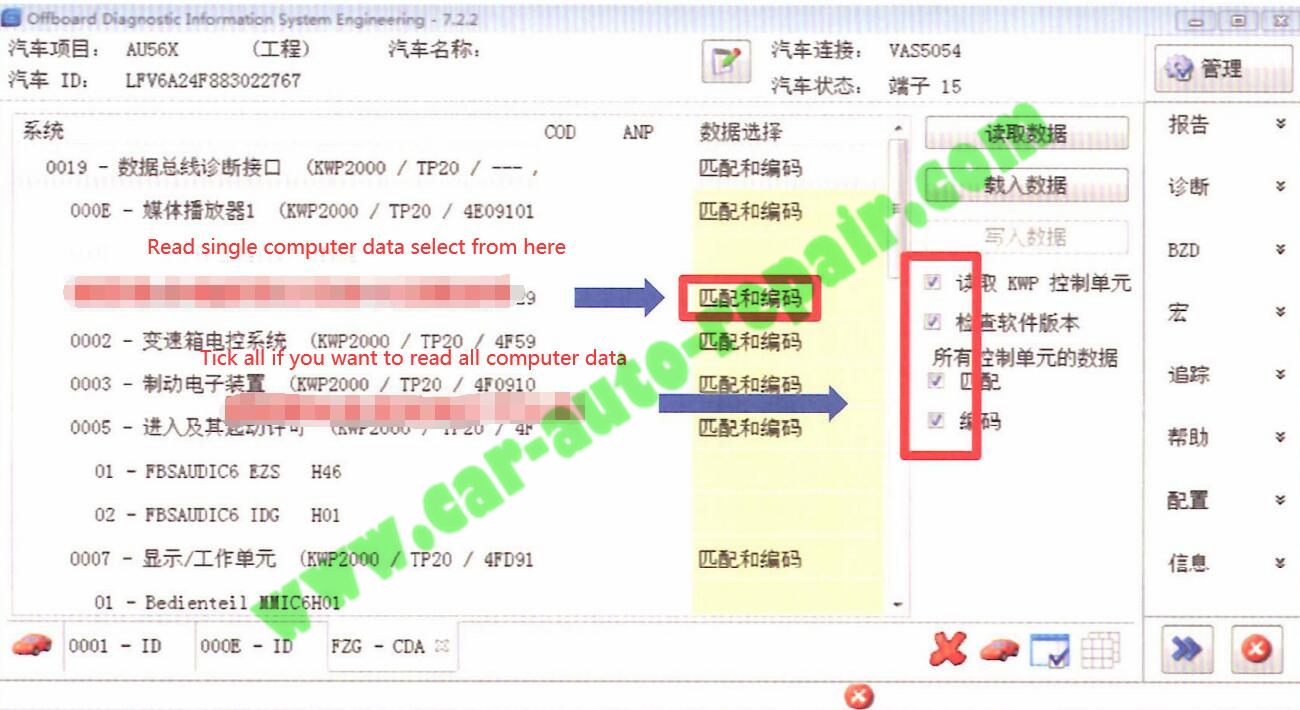 After reading, save it, which is convenient for importing after replacing a new computer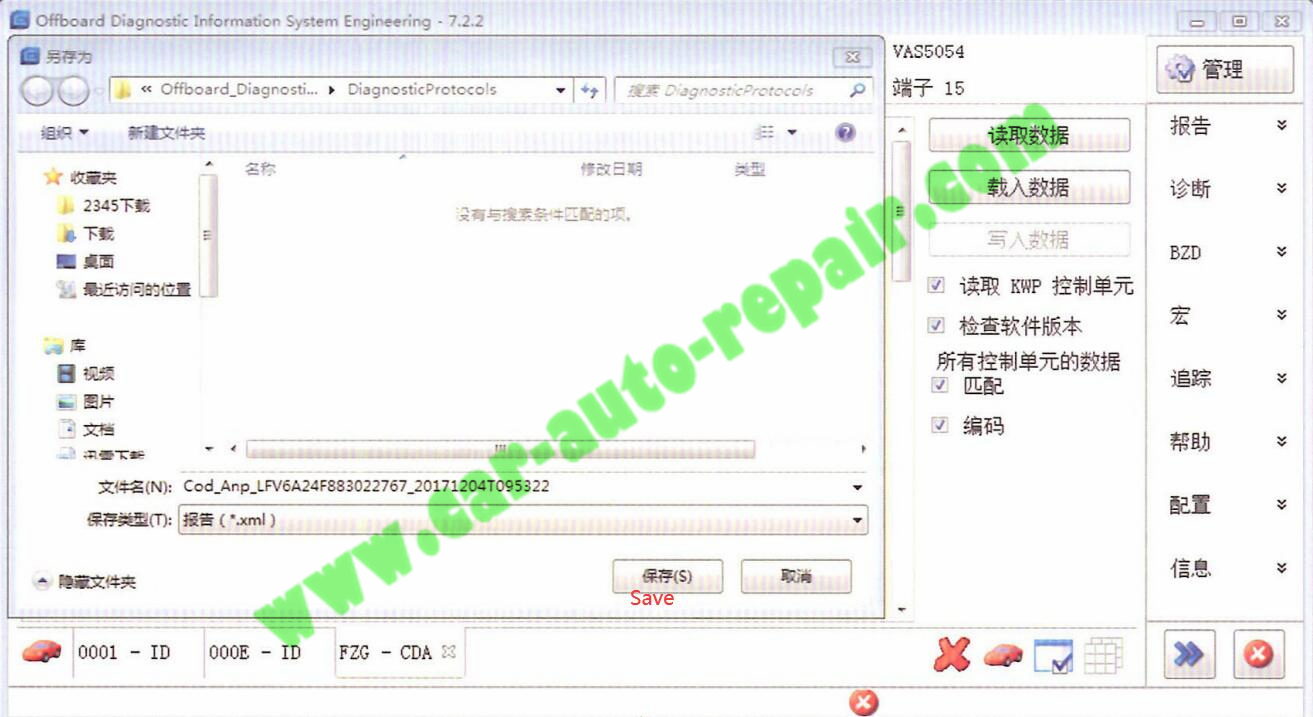 It takes around 30 minutes to save whole matching and coding value. It depends on how many computers and how many channel values they are. In our case, there are 26 computers and 255 channel values for each computer.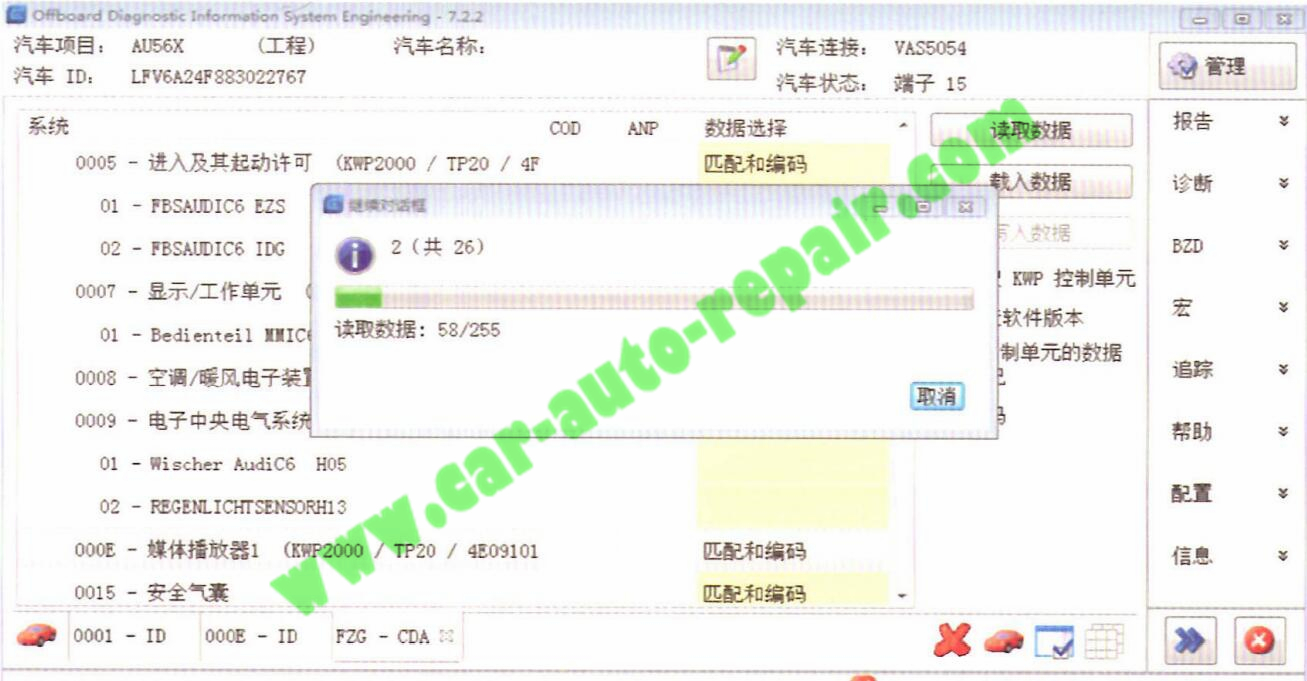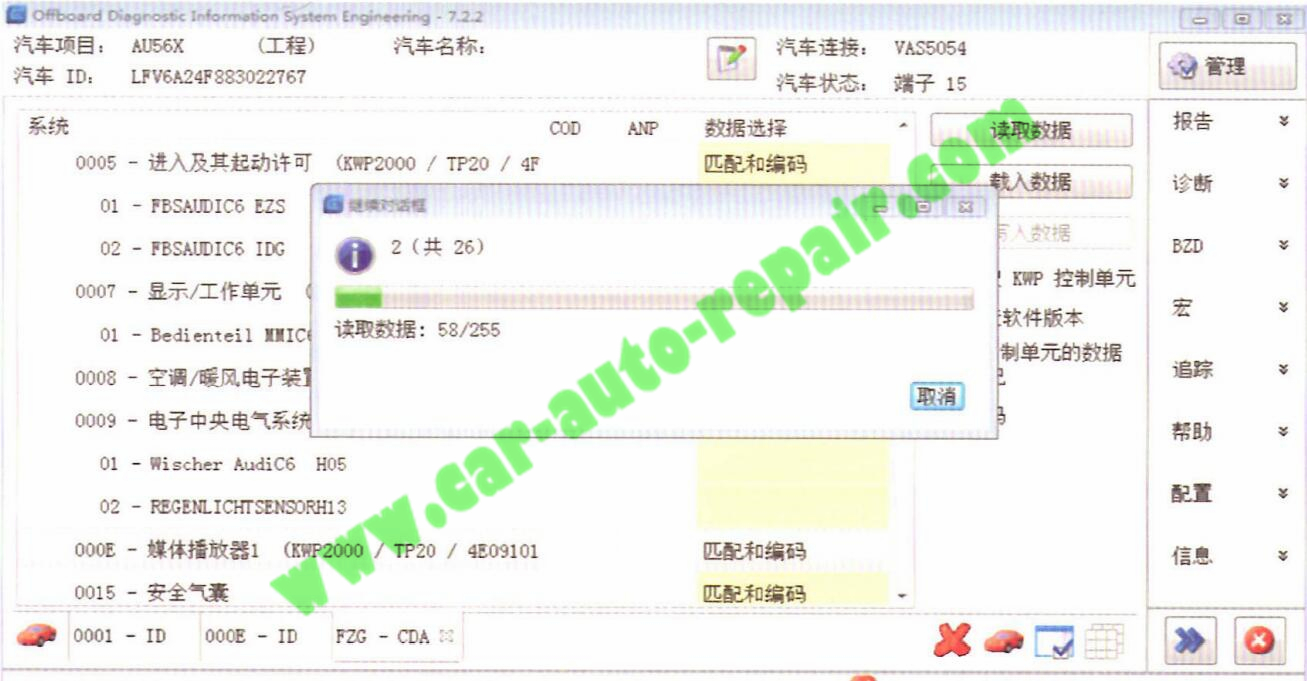 Some computer matching value modification requires login code
If you have, enter it directly, if not, skip this channel value without saving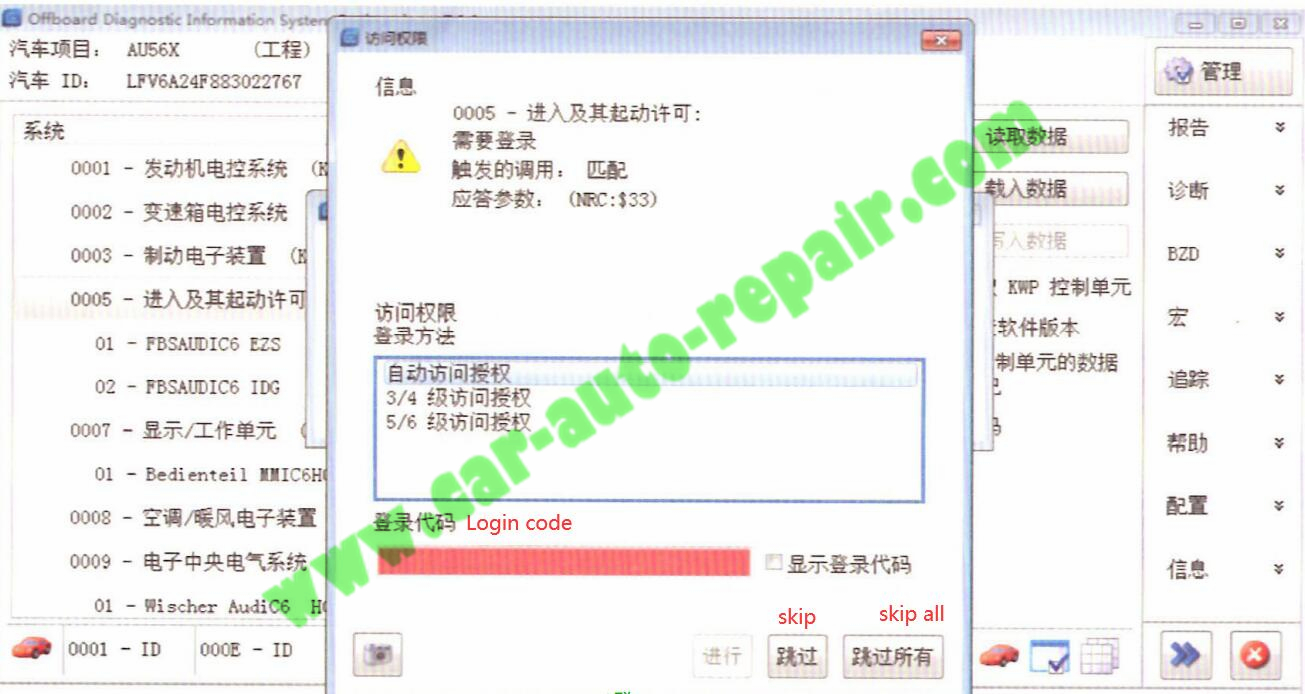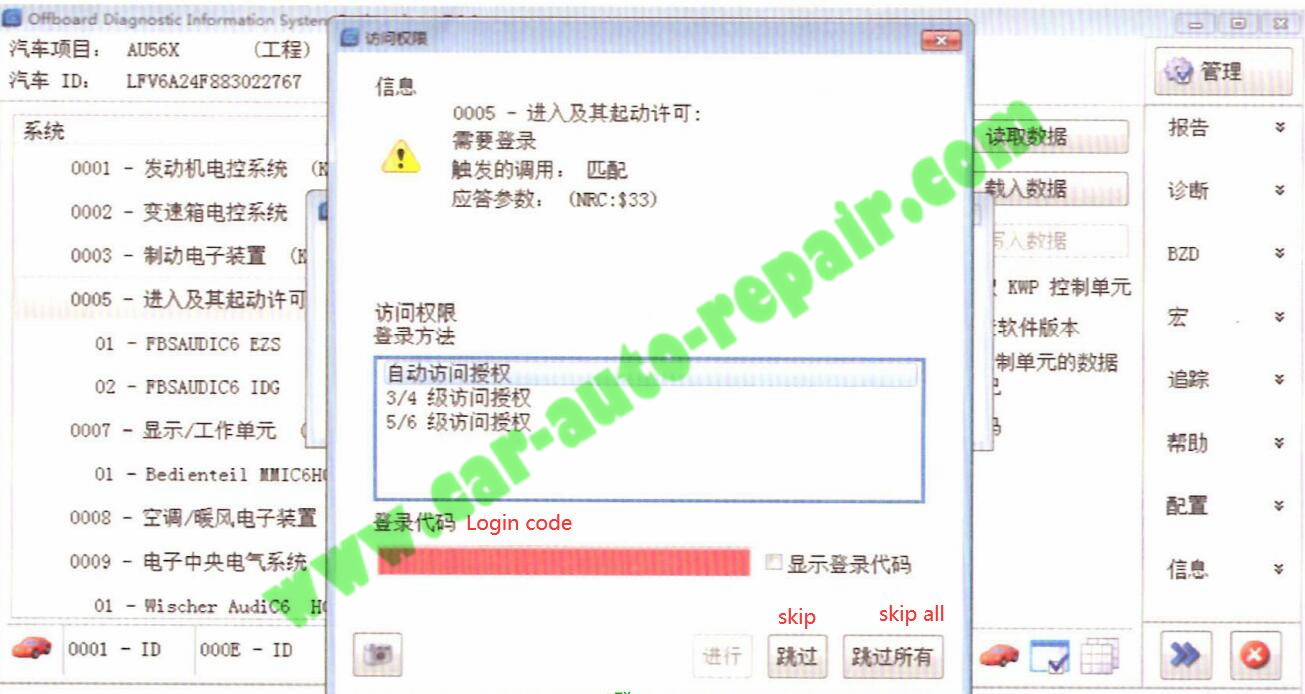 Three files will be generated after saving. One file in XML format is a one-click import file for ODIS engineering.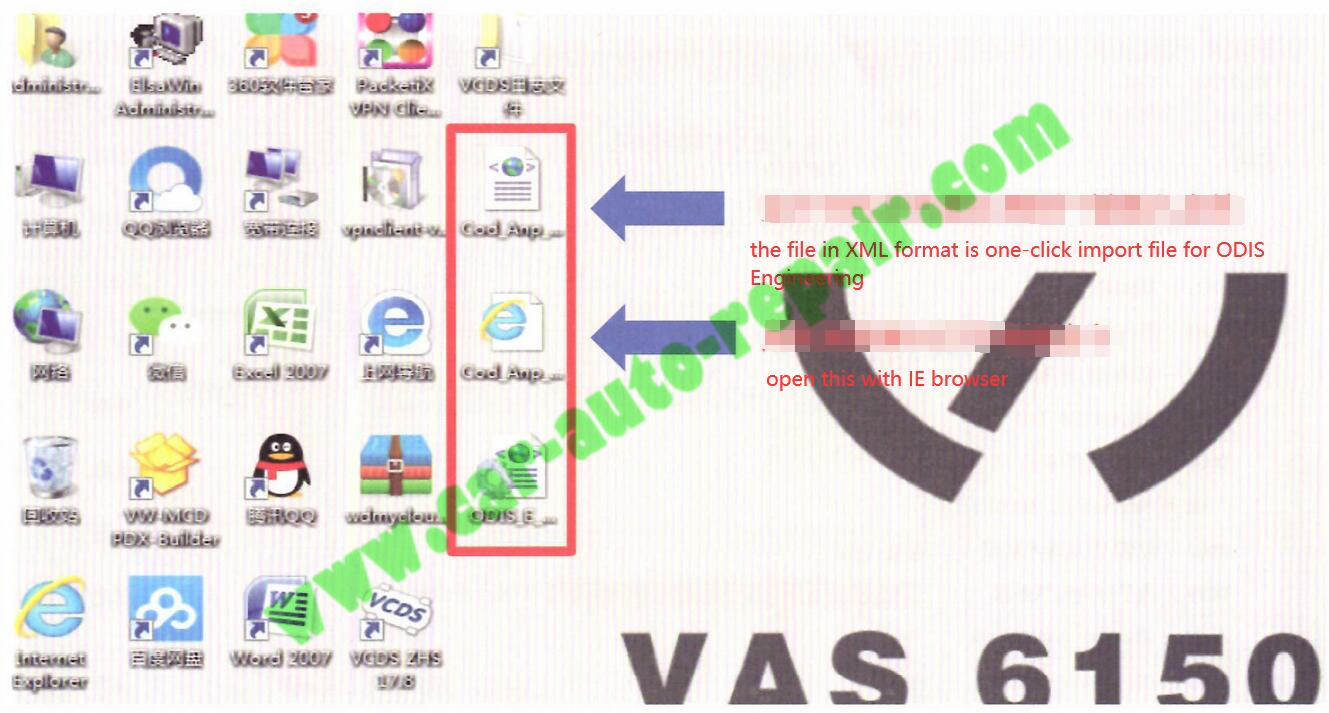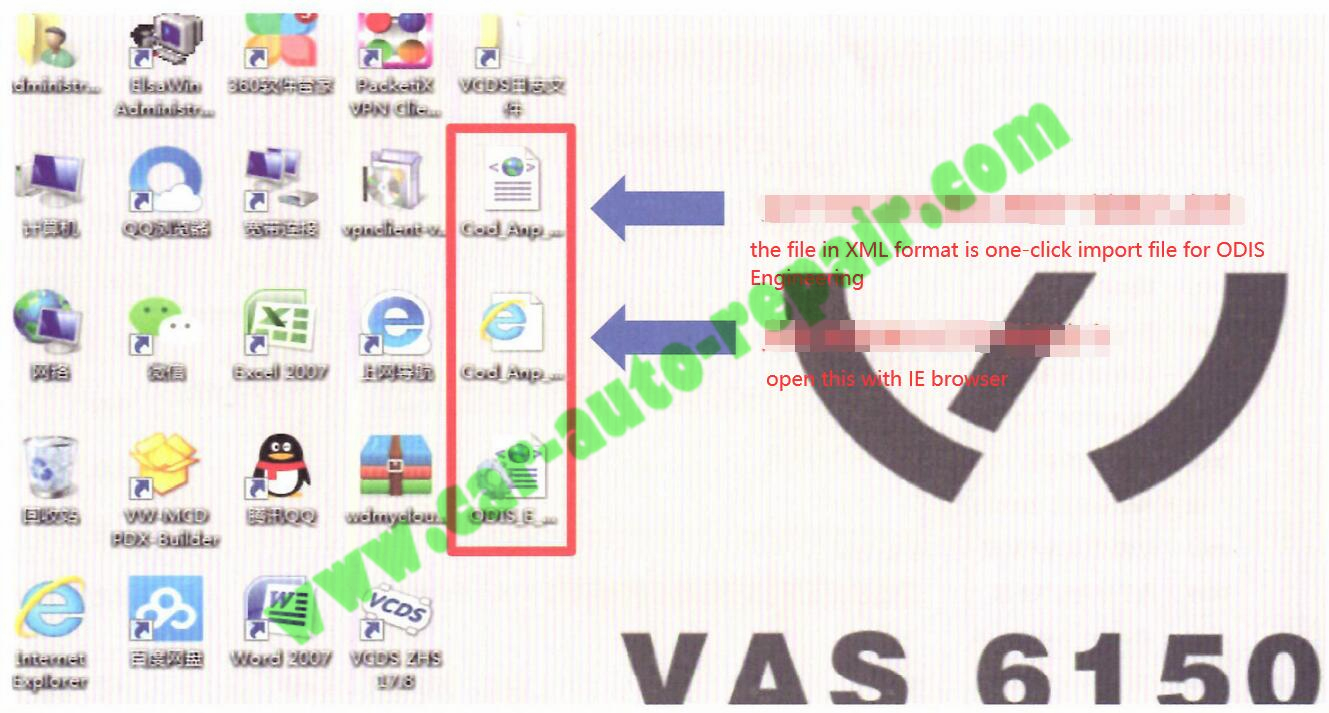 Open the saved diagnosis report and you can see the whole vehicle matching and coding value.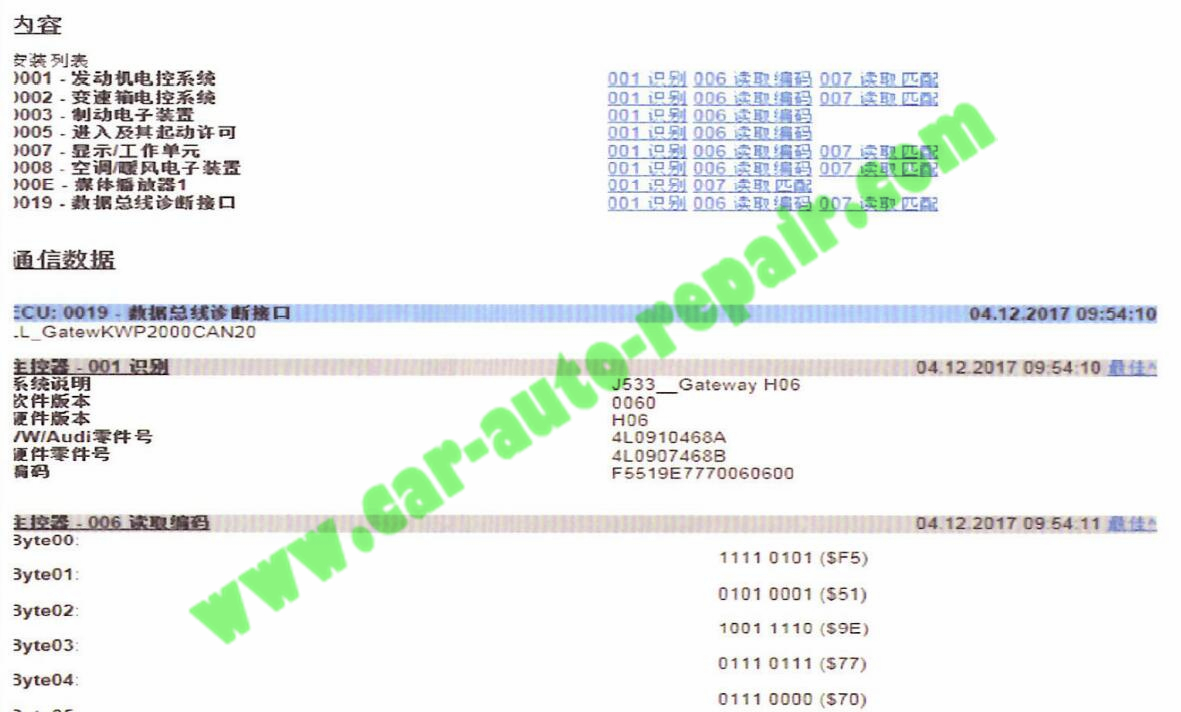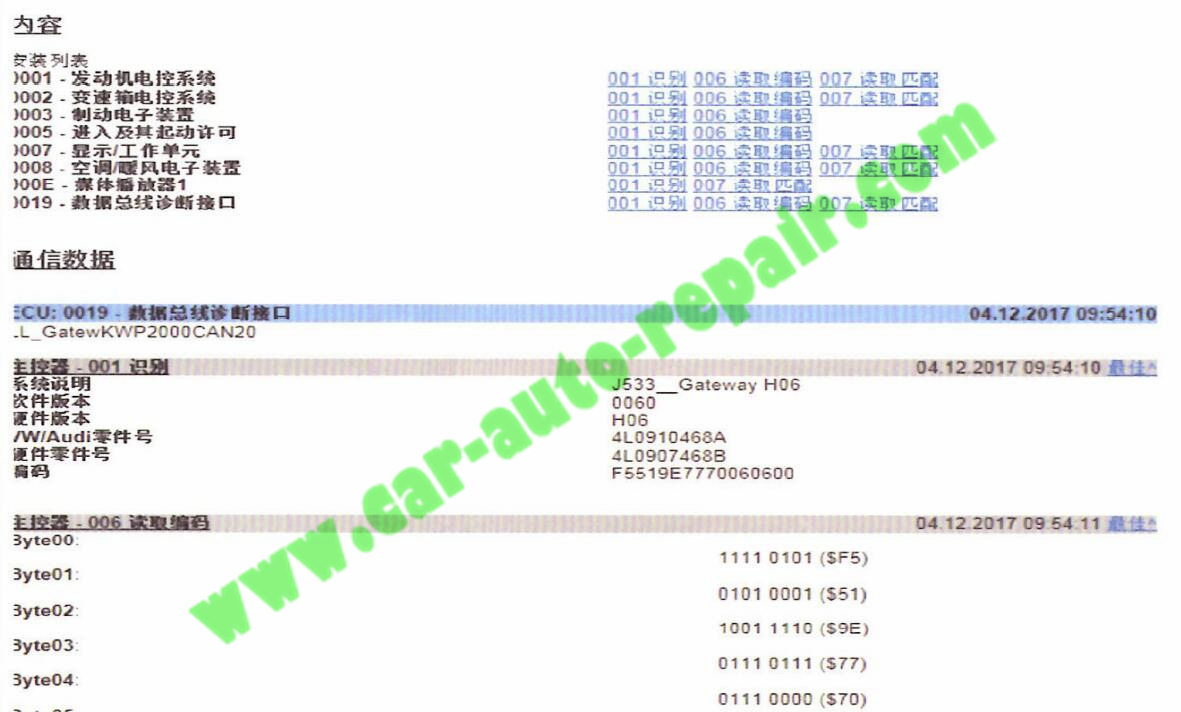 After changing the computer in the car, you can open the previously saved report and load the file which format in .XML.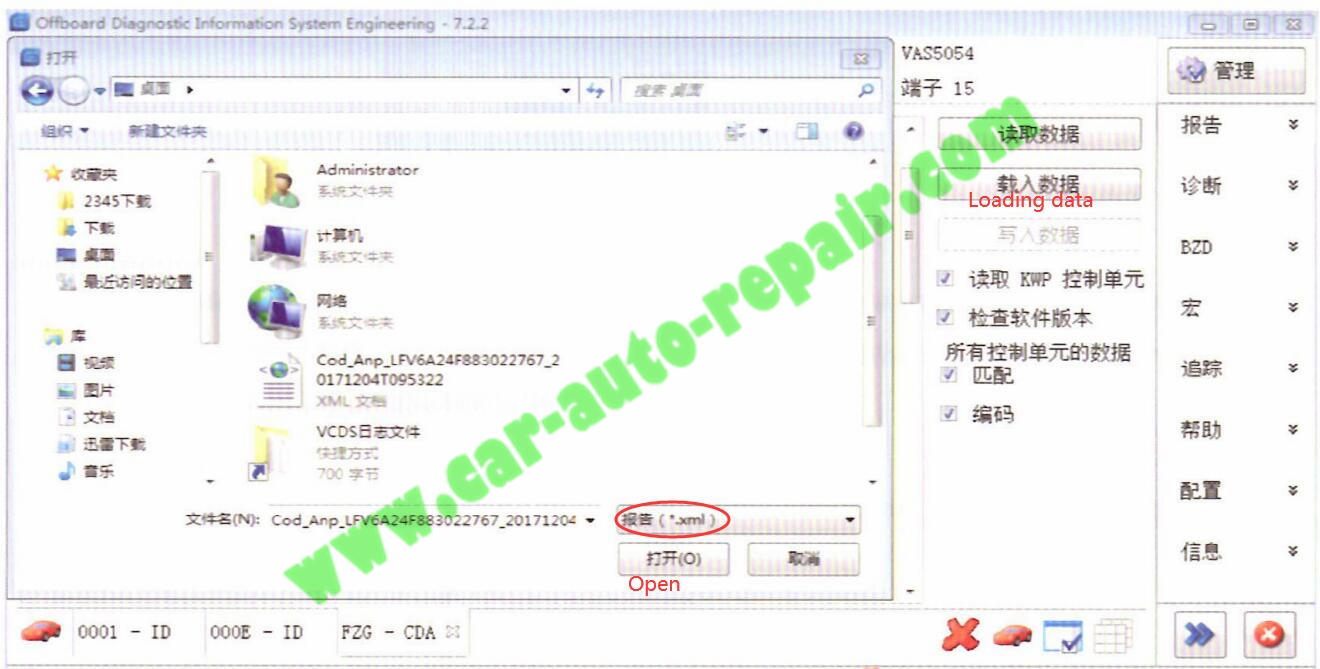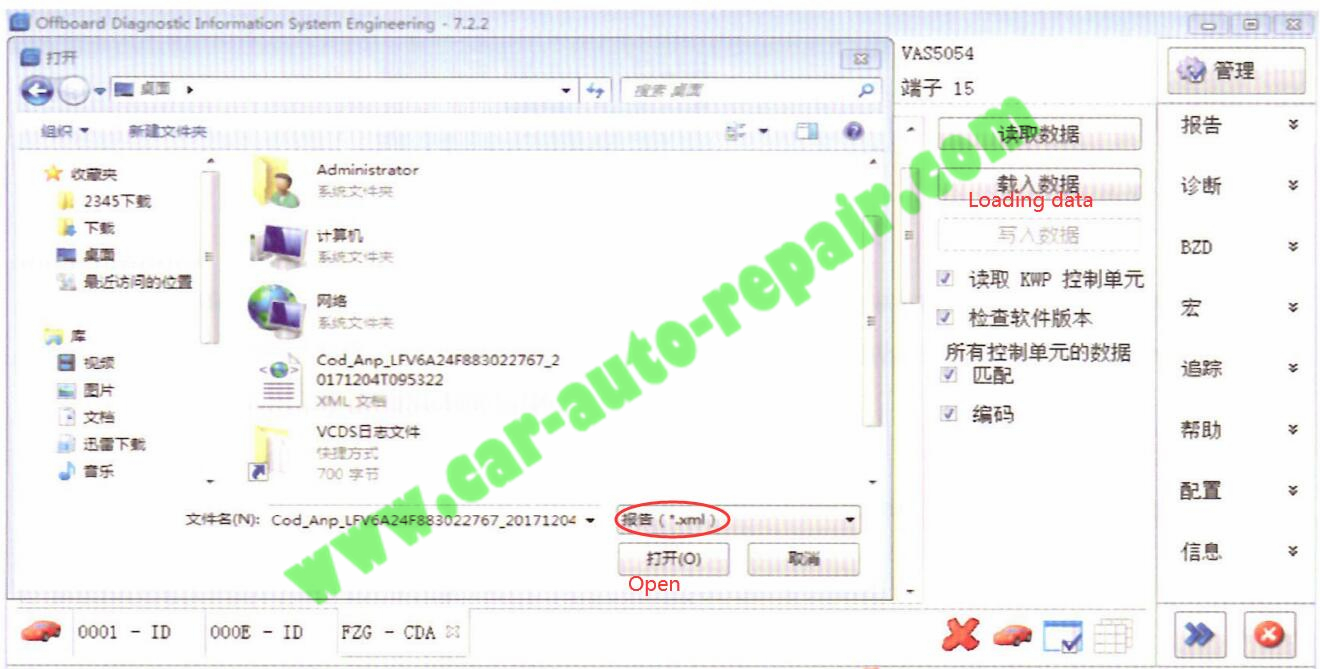 After loading .XML file, you may find there are three colors green, red and yellow icon showing,.
Green means it can be written completely correctly
Red means no data
Yellow represents partial write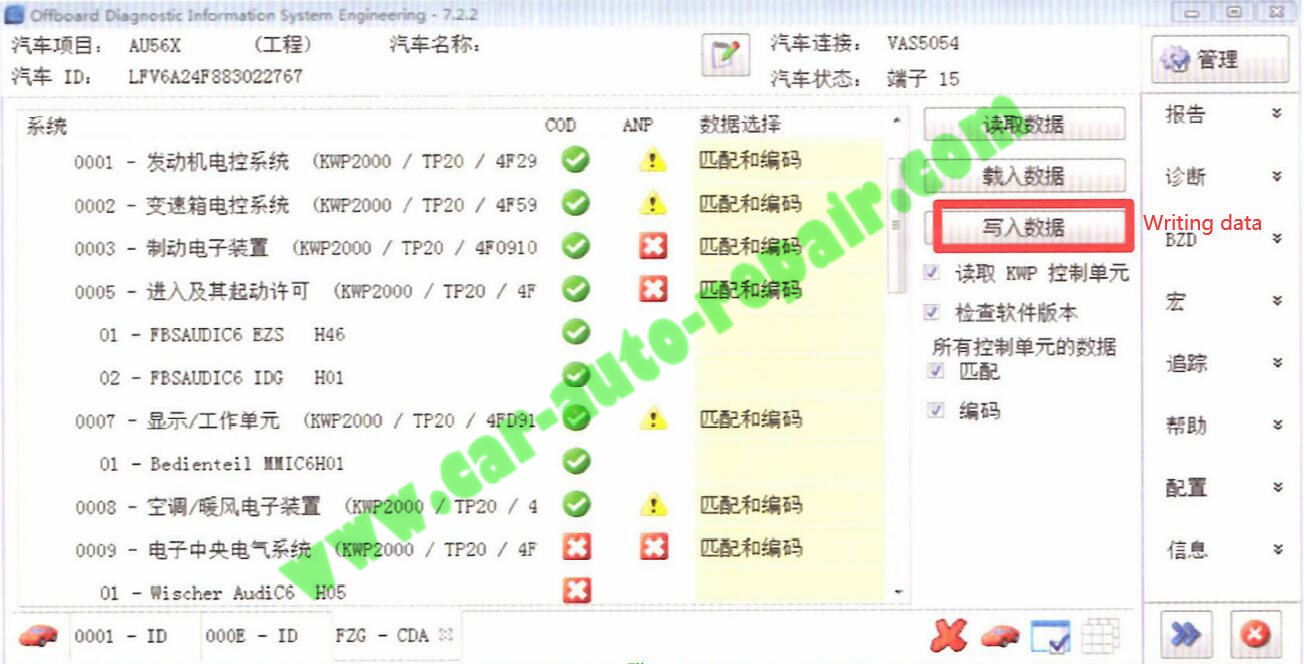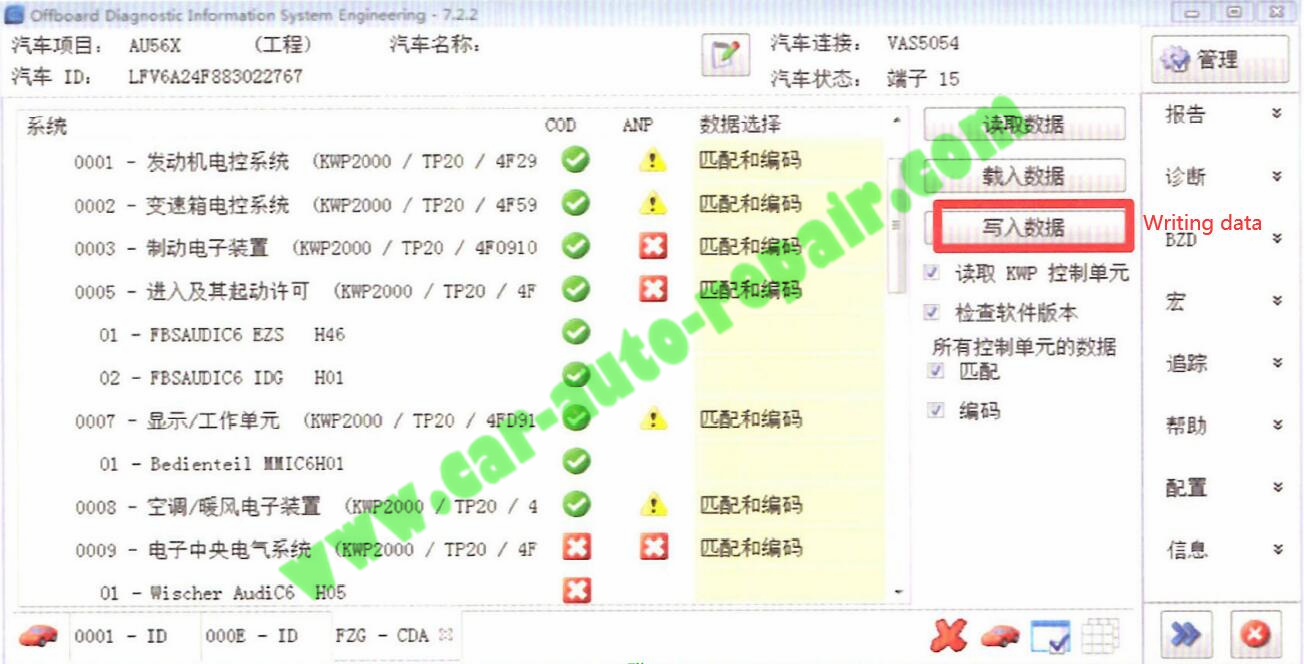 You can select one or whole control unit to do next step, click "Writing date"–>"YES"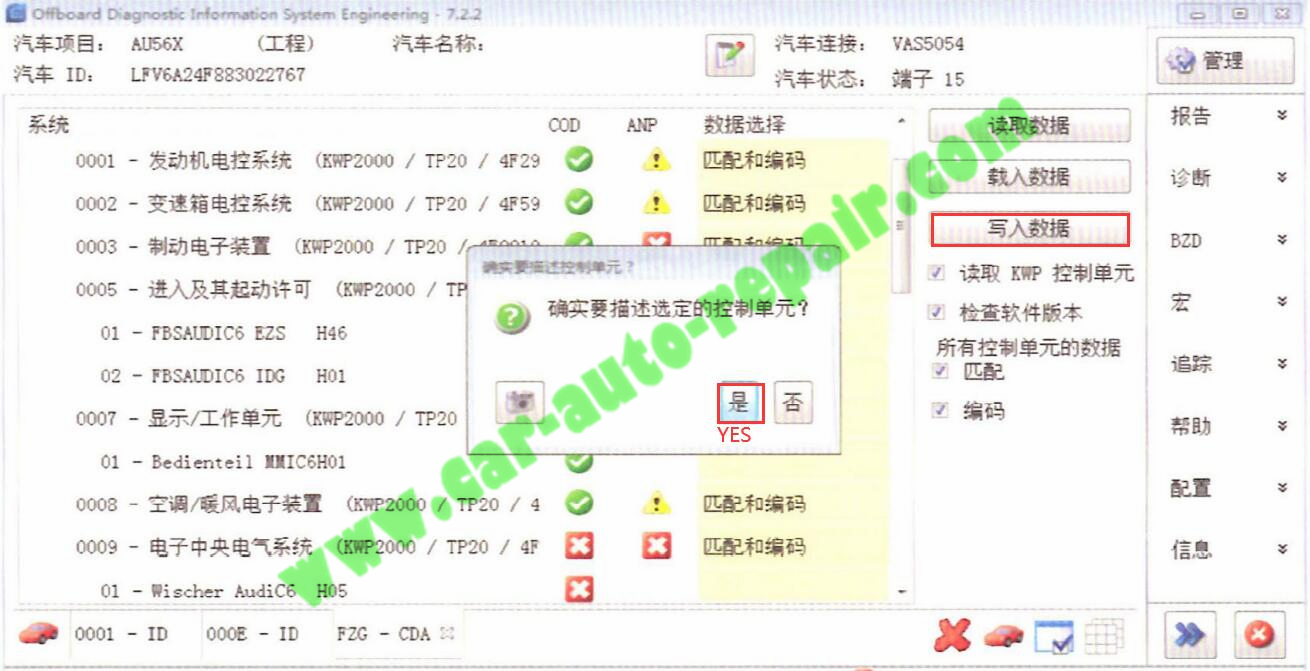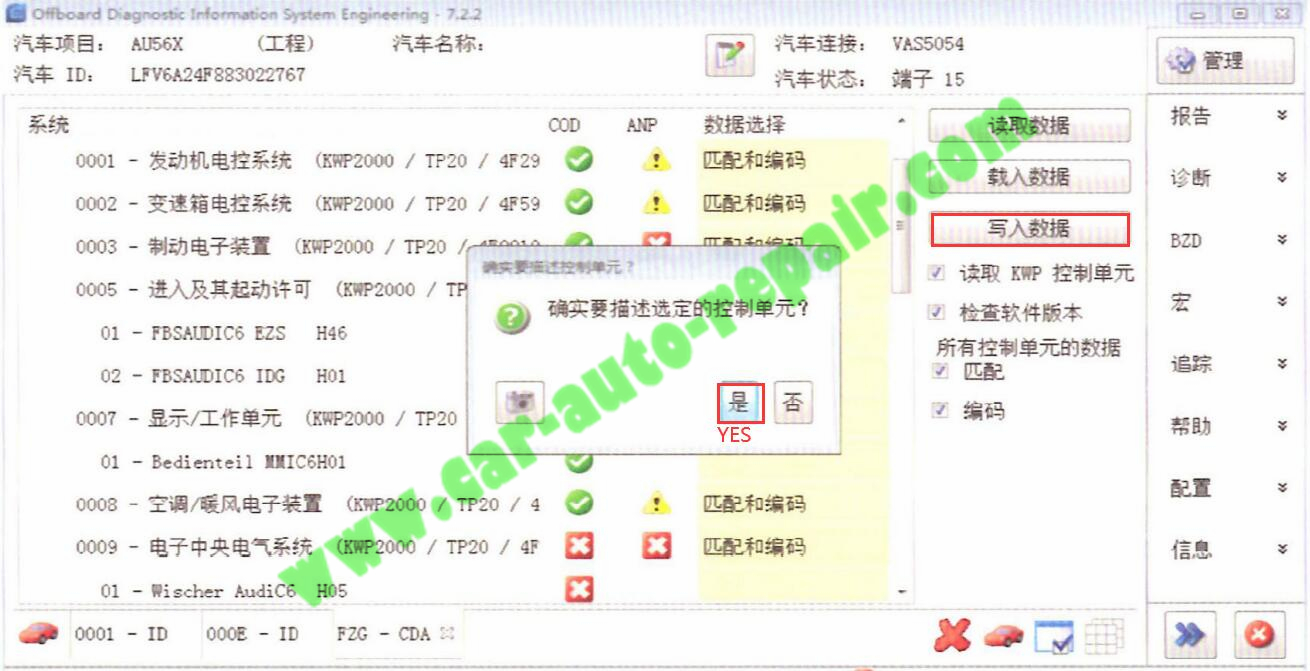 Waiting for import data, it will much more shorter than save data, because there are only 10 channel values for each computer.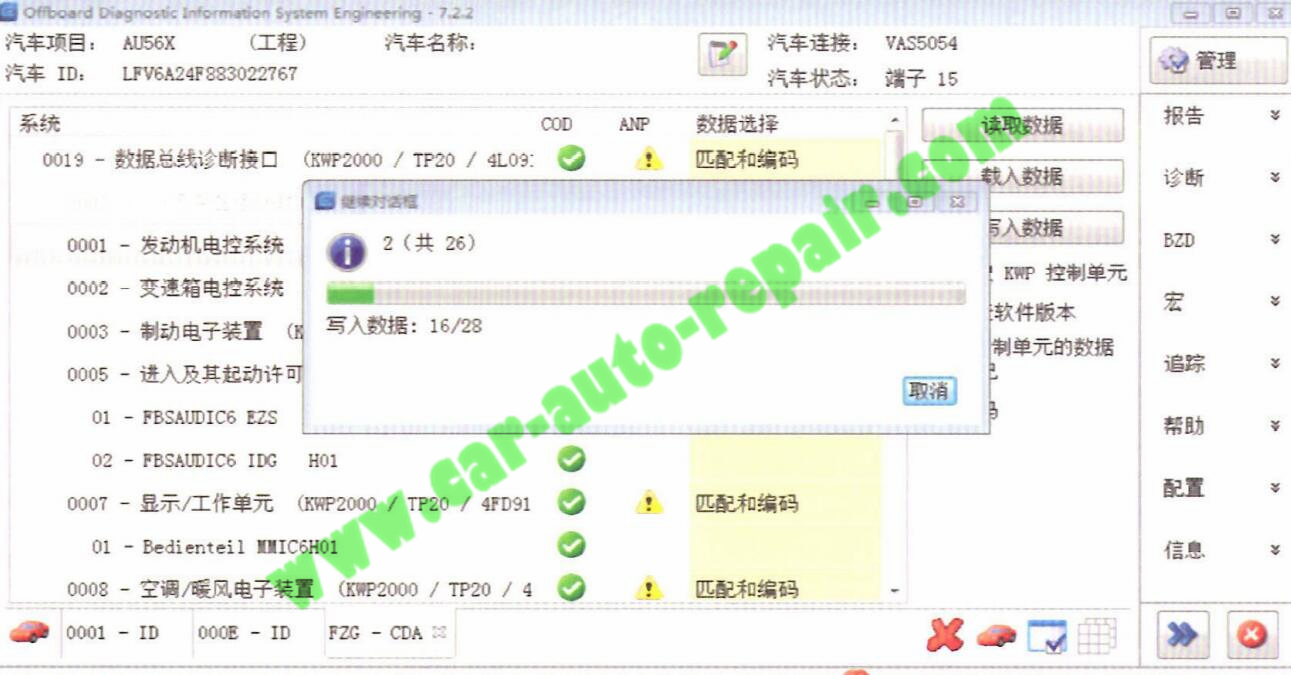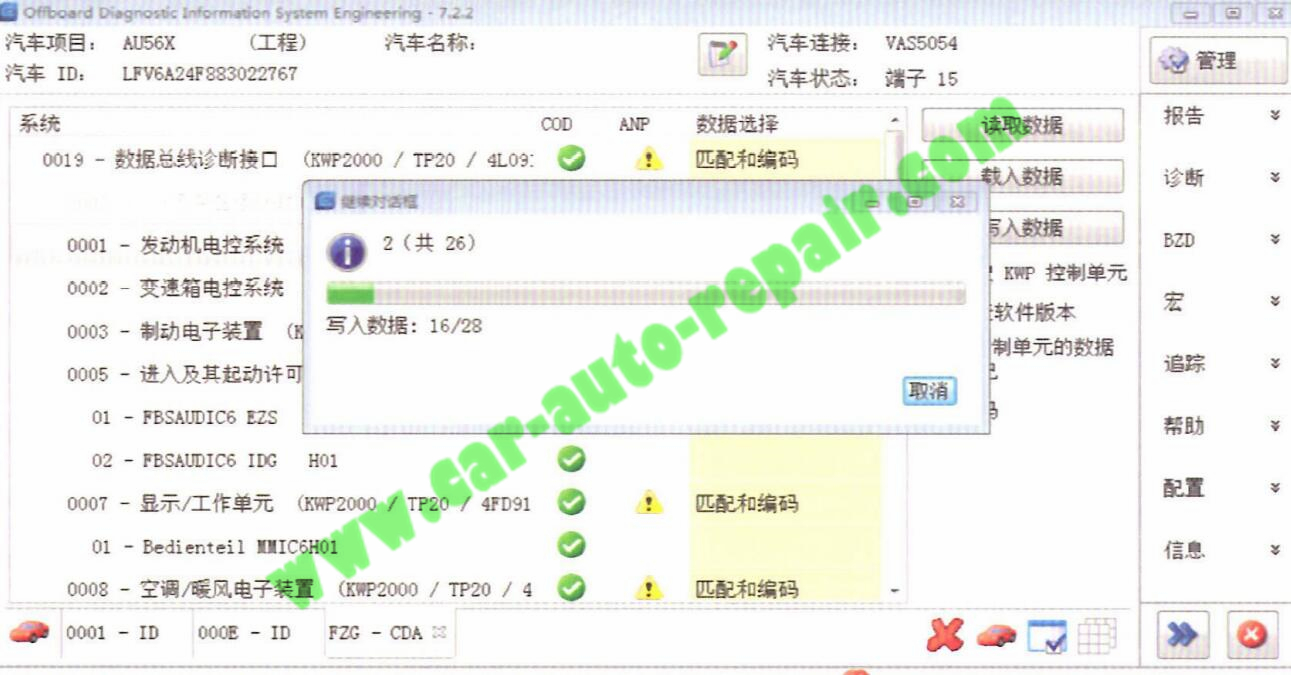 After the writing is over, it prompts that the writing of some channels is unsuccessful. The reason for the unsuccess is because some login codes are not read.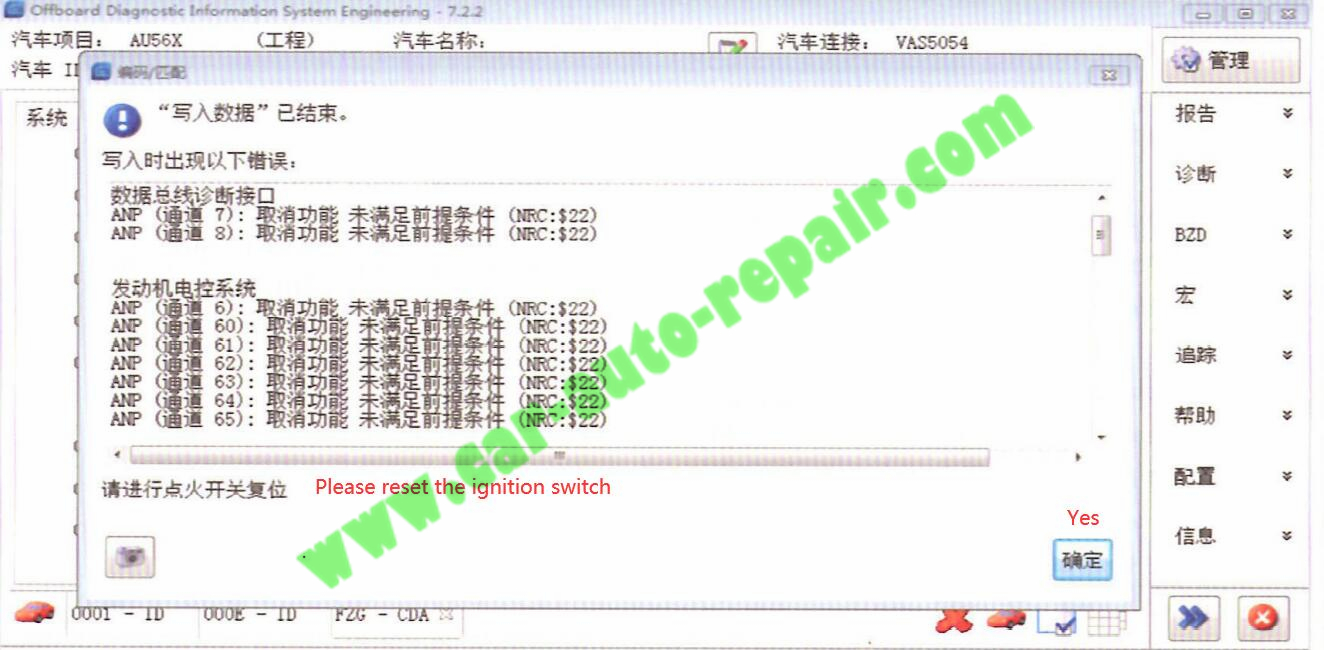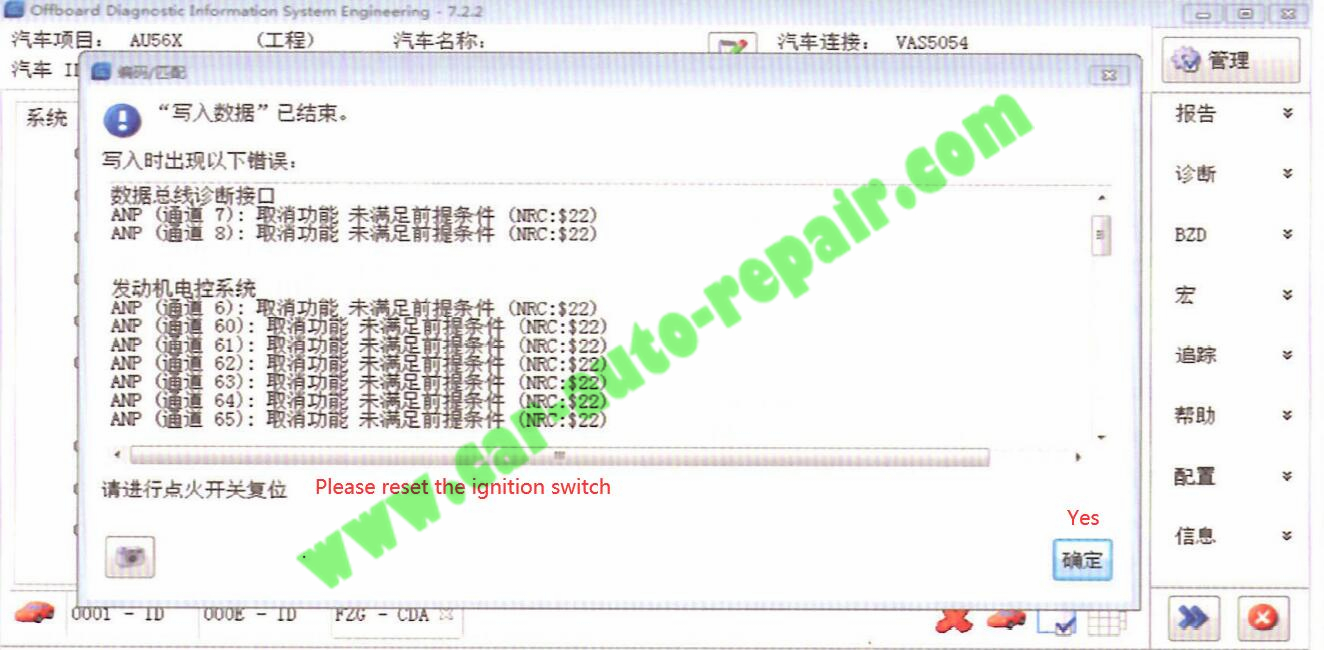 Please reset the ignition switch, click "Yes"
Function is ready.
(Visited 64 times, 1 visits today)