This instruction will guide you on the way to change gearbox computer part number via ODIS-Engineering on AUDI A7DSG.
Preparation:
Newest ODIS-E Engineering 17.0.1/12.2.0/9.0.1 Free Download
08.2023 VW ODIS 23.0.5 & 7.2.1 & 5.2.7 Diagnostic Software Free Download
Note:
For engine computer number changing
Computer's number of different displacement engines cannot be changed
Different hardware numbers cannot be changed
The computers of different power engines anti-theft will be locked, and need to be unlocked online
After number is successfully changed, there may be a fault code that cannot be cleared
Before changing the number, please refer to the ETKA Volkswagen Audi electronic parts catalog for applicable vehicles.
For gearbox computer number changing
Part of the gearbox computer number changed requires the release of the anti-start lock first
DQ200.DQ250.0AM gearbox computer is not suitable for this method
After number is changed, the computer matching value is lost and needs to be re-learned
Procedures:
Check computer part number: Enter the ODIS self-diagnosis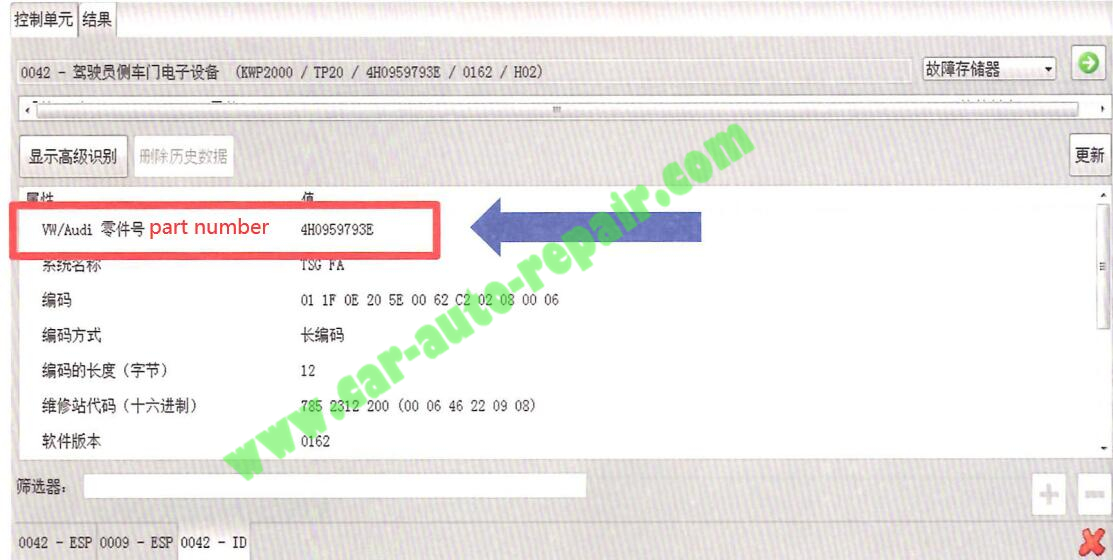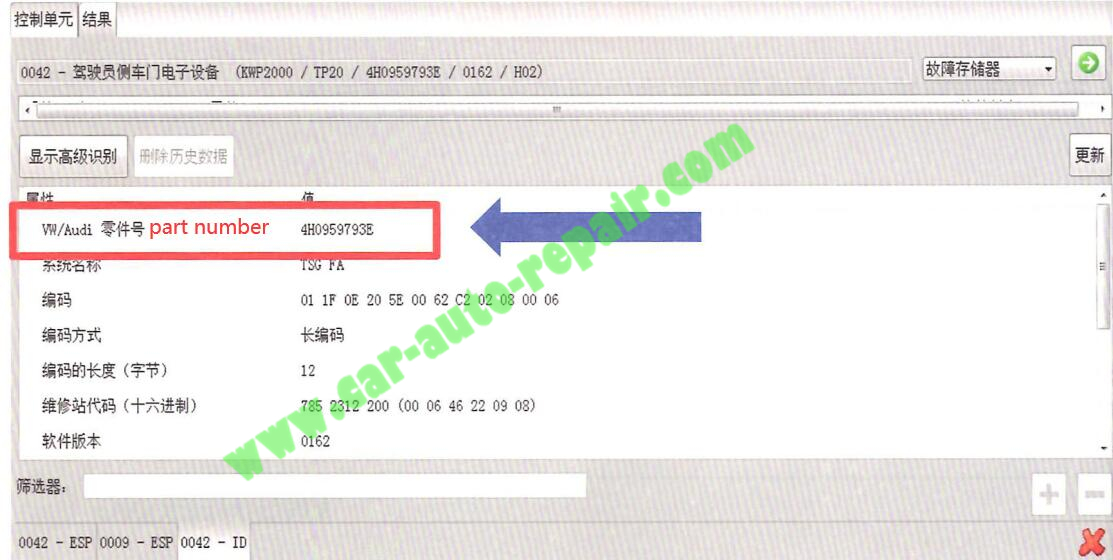 Or check the part label directly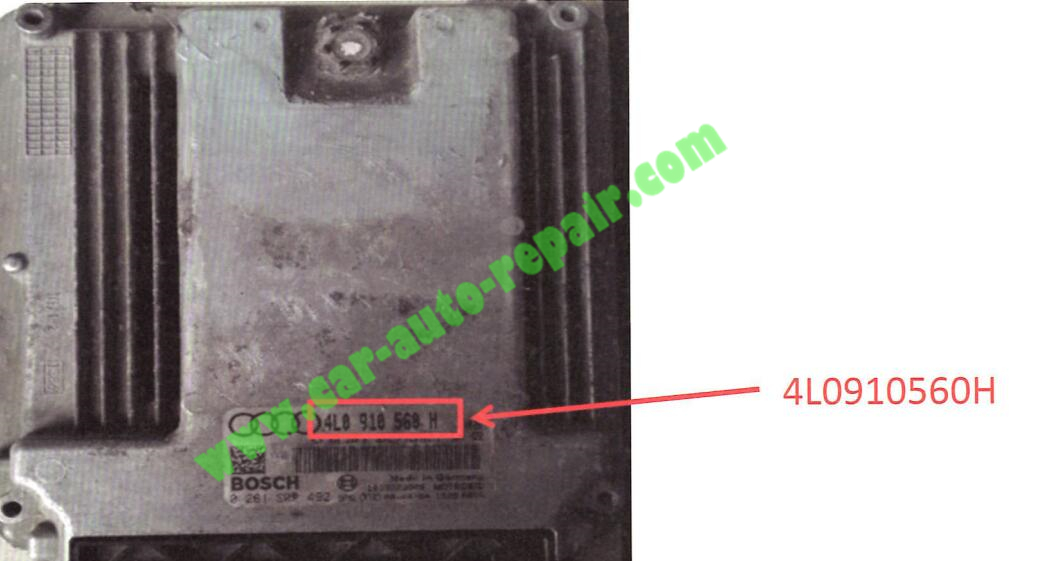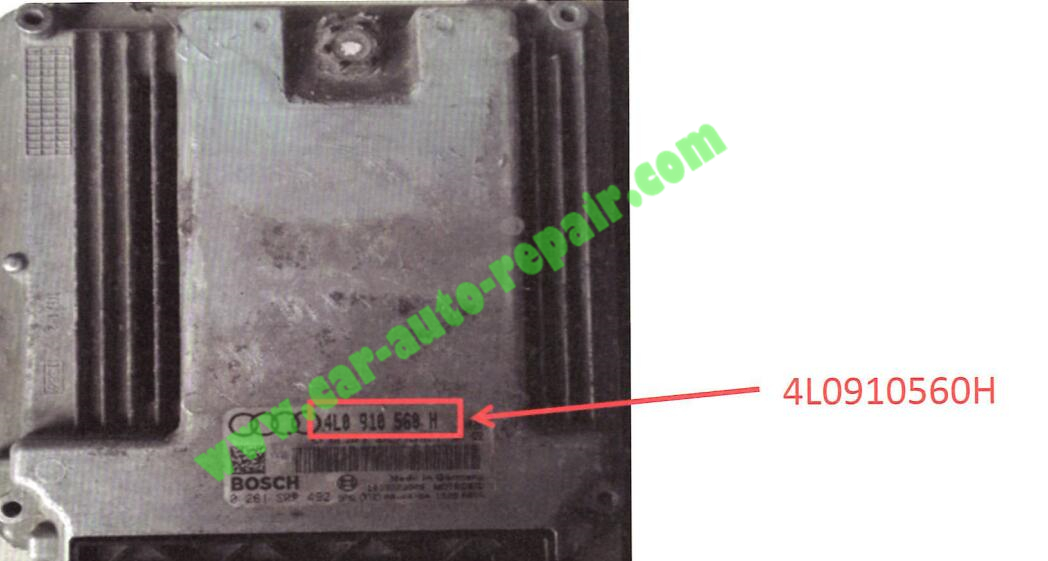 The original part number is 4G1927156A on AUDI A7DSG. We need to search flash file same as the original car in the data to change the number.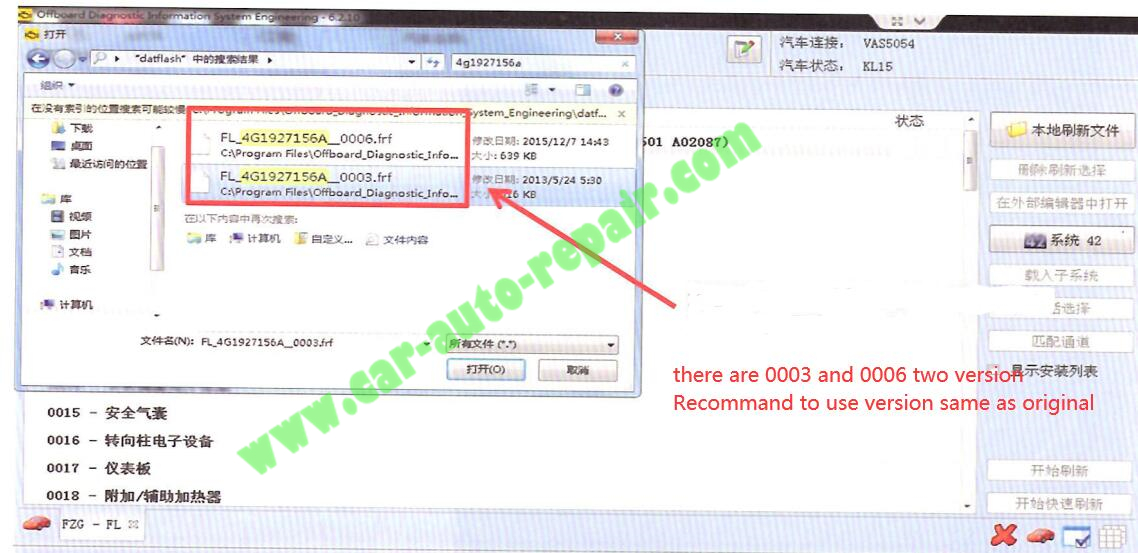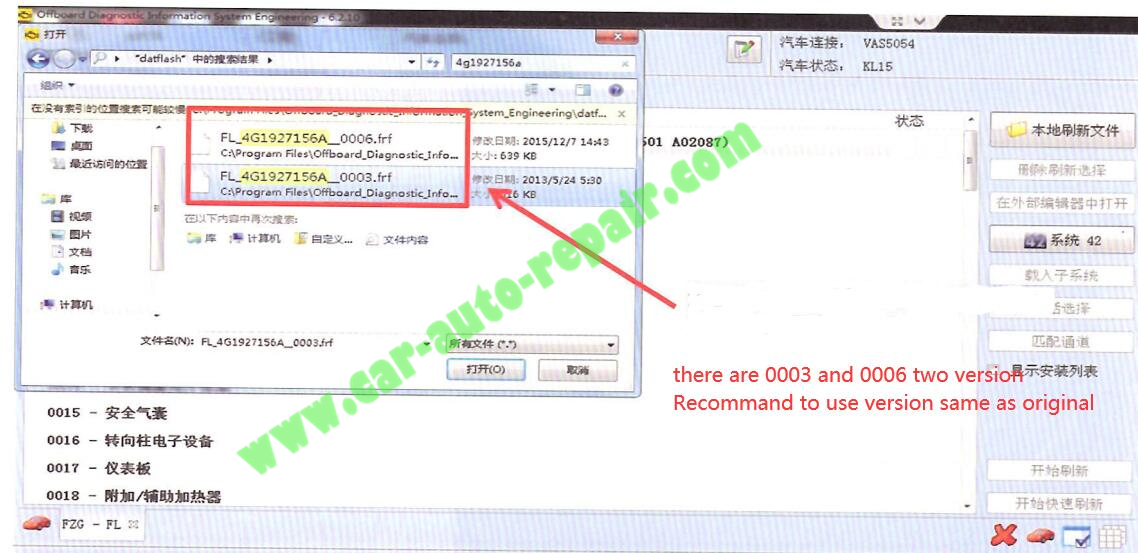 The replacement part number 8R0927156Q belong to AUDI Q5 must change to 4G1927156A, otherwise it will appear ODS05104 error message when we select FL_4G1927156A_0003.frf as the following.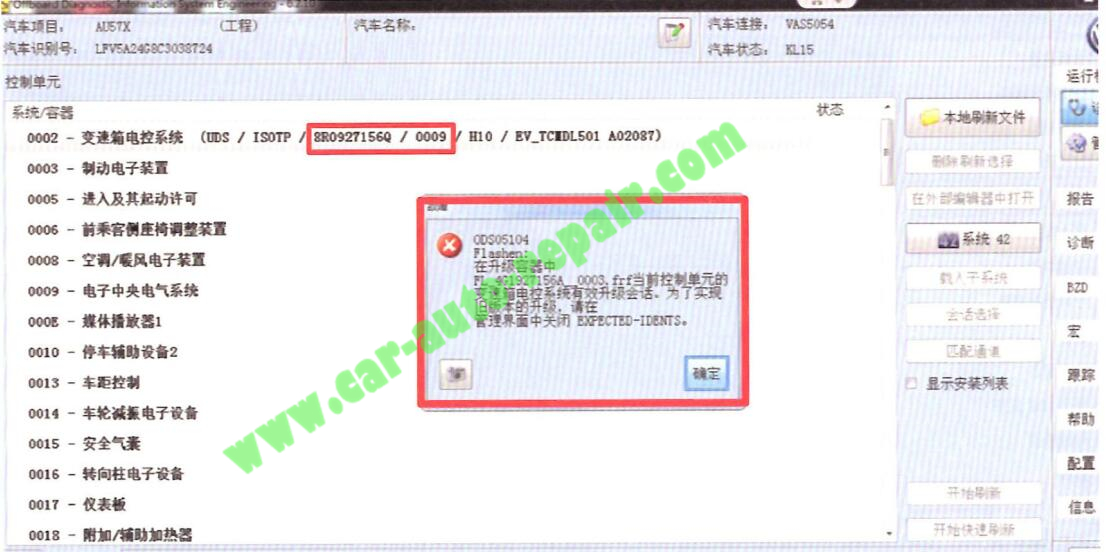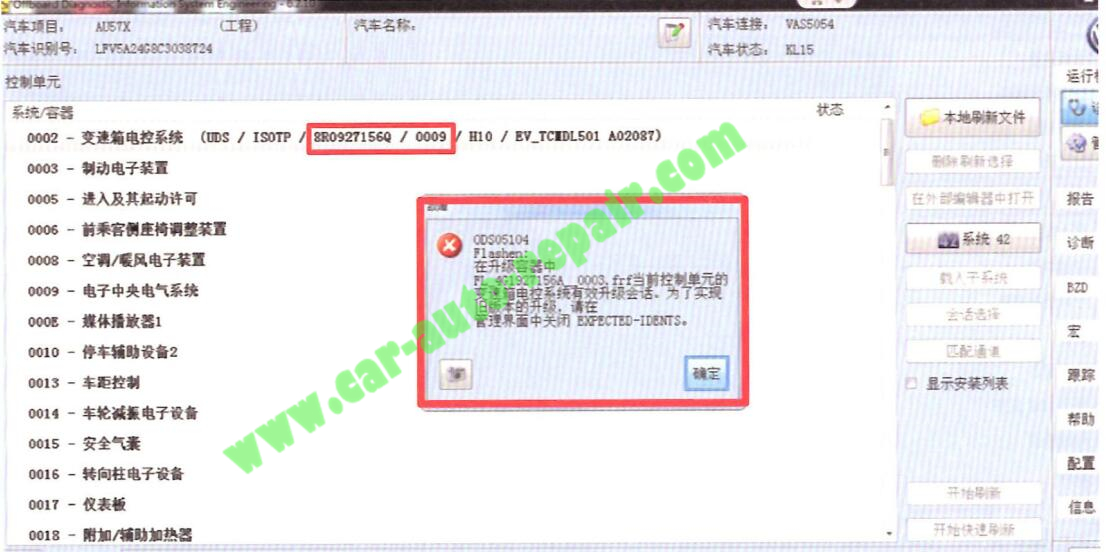 Enter the "Function Configuration"–>"Flash(engineering) " remove the tick and save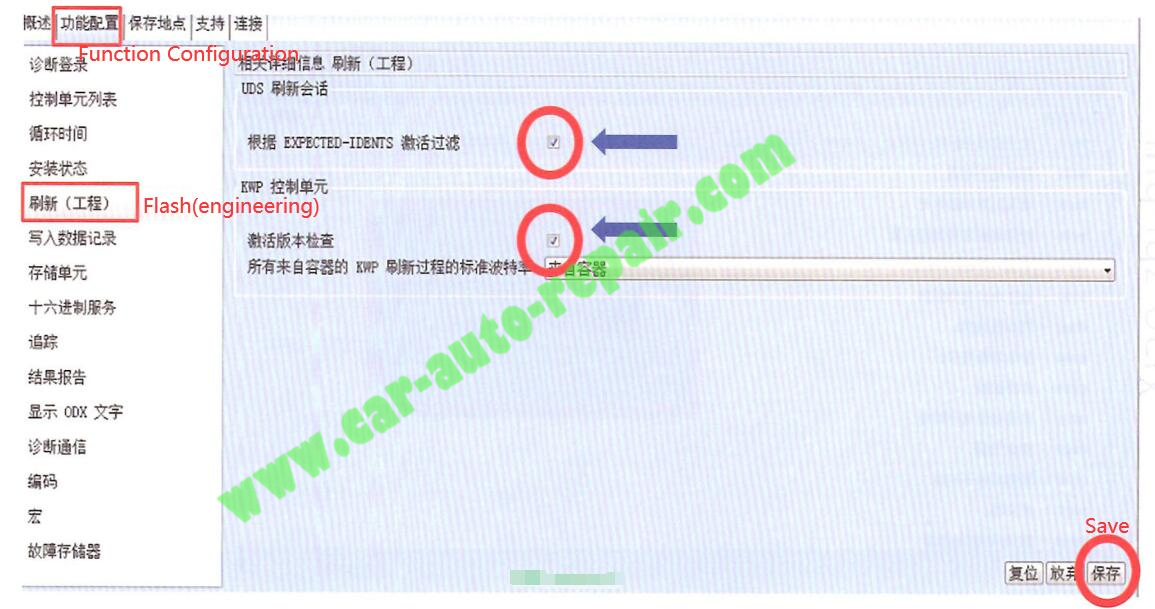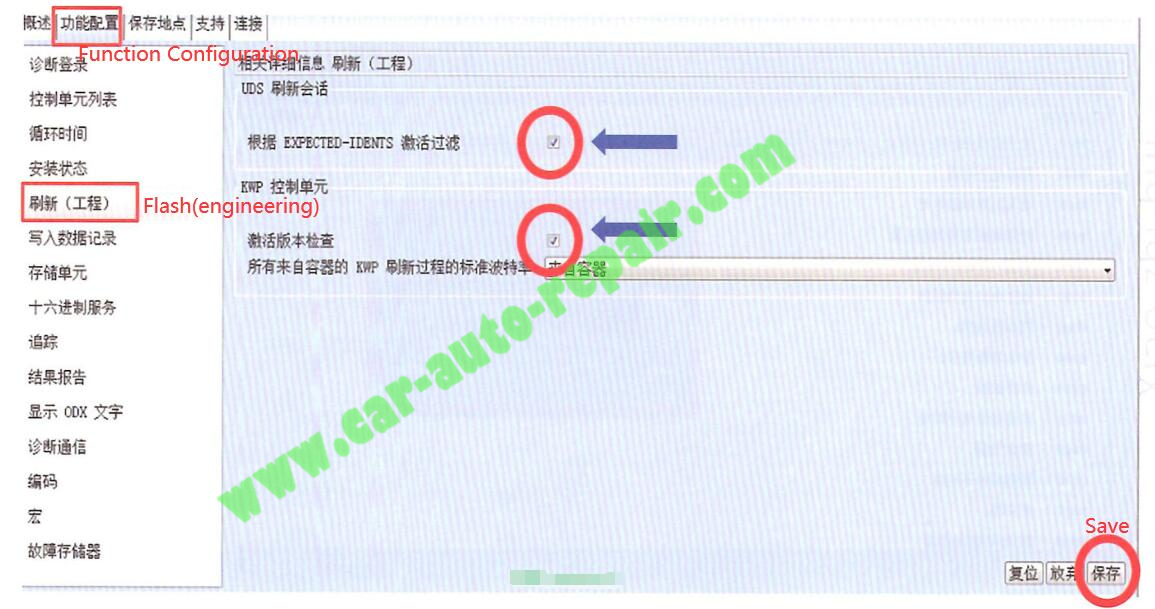 Click "Flashing Start", it takes about 2-10 minutes to finish number changed.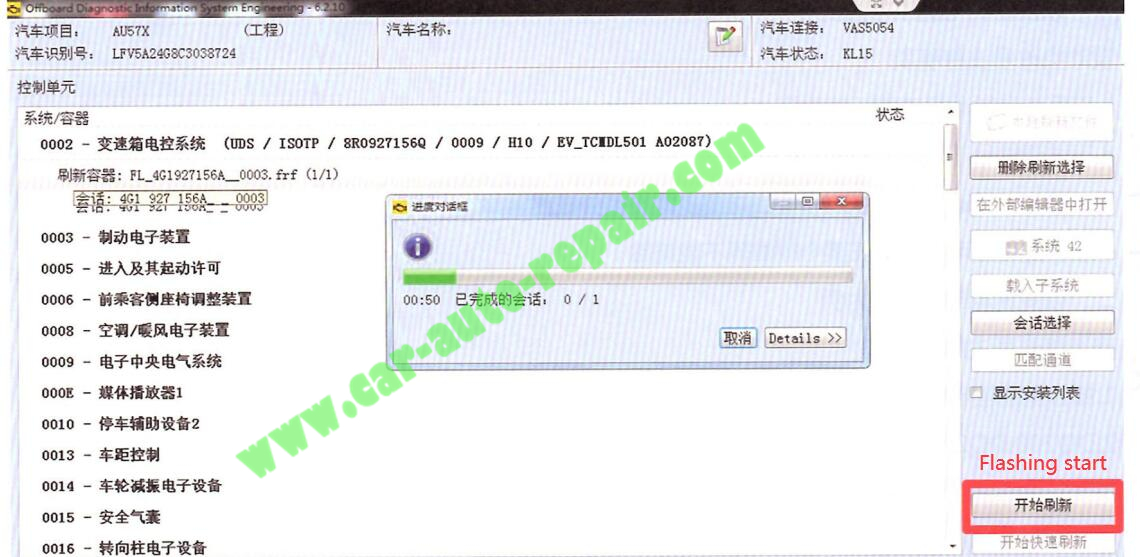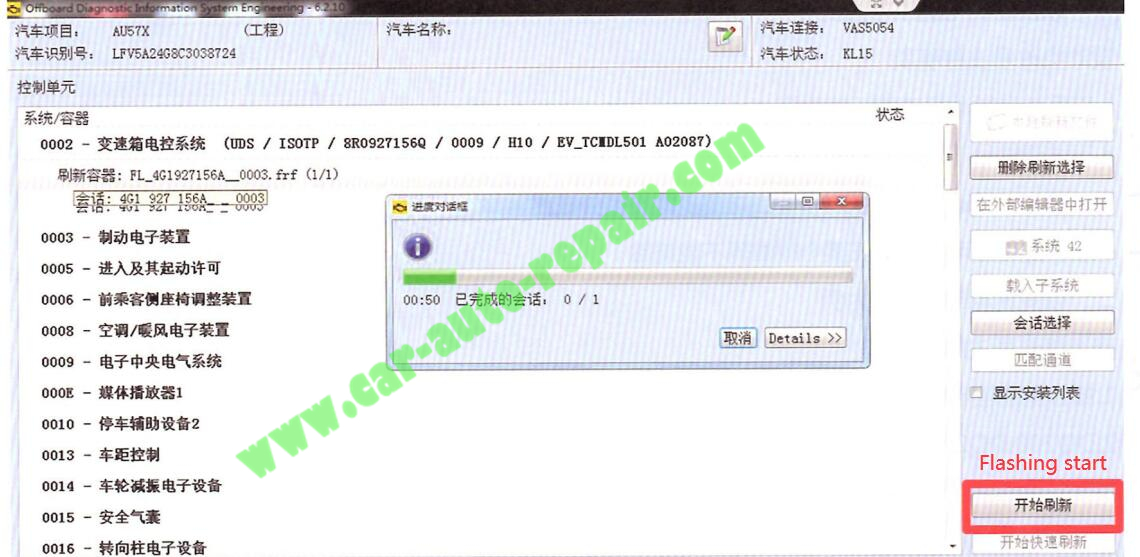 After number changed, release anti-start lock and re-learn computer matching value by ODIS.
Visited 16 times, 1 visit(s) today