This article show a guide on how to us ODIS Engineering software to flashing Transmission DSG 7 DQ200 Unit.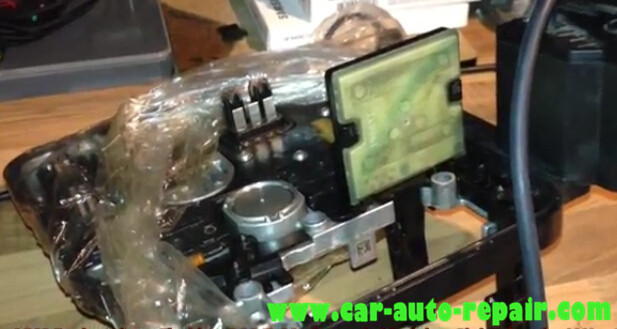 What You Need:
Newest ODIS-E Engineering 17.0.1/12.2.0/9.0.1 Free Download
08.2023 VW ODIS 23.0.5 & 7.2.1 & 5.2.7 Diagnostic Software Free Download
Procedures:
Connect VAS5054A to laptop and DSG 7 DQ200 unit,and supply power for DSG 7 DQ200 unit.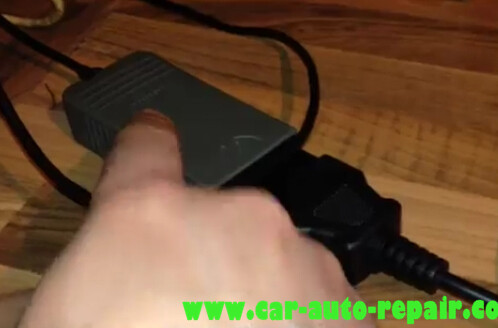 Run ODIS Engineering software,click "Admin" button at upper right corner.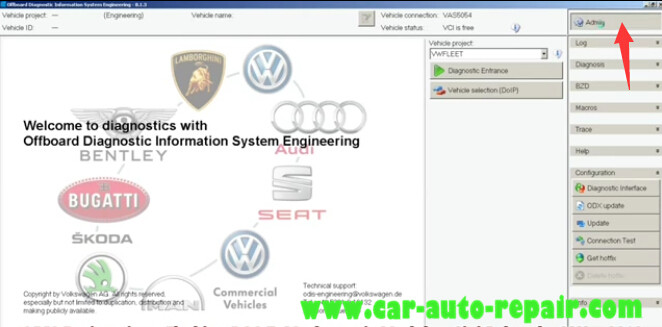 Select "Function configuration" tag,then select "Flashing (Engineering)"
Make sure the options "UDS flash sessions" and "KWP control modules " are not selected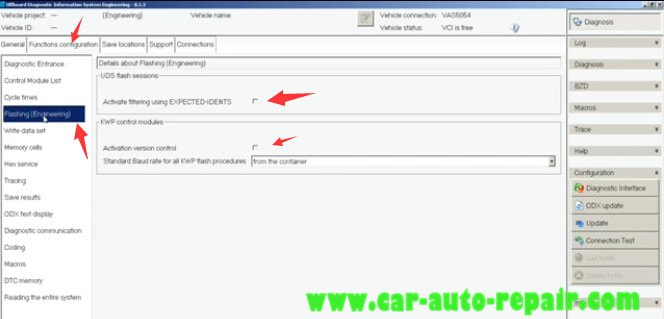 Click the "Diagnosis" button at upper right corner to back to main views
Here i click "Vehicle project" to select "VwFLEET",then click "Diagnostic Entrance" button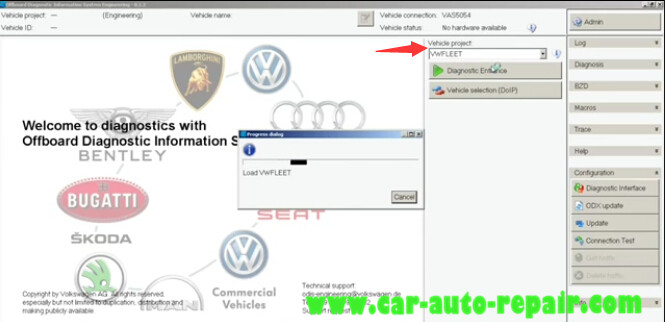 Then the ODIS Engineering software will load control modules as below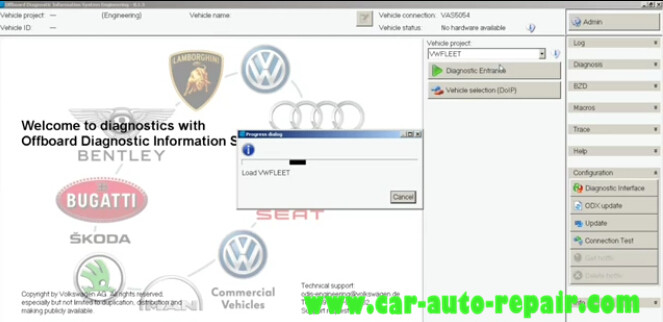 Select "042-Flash"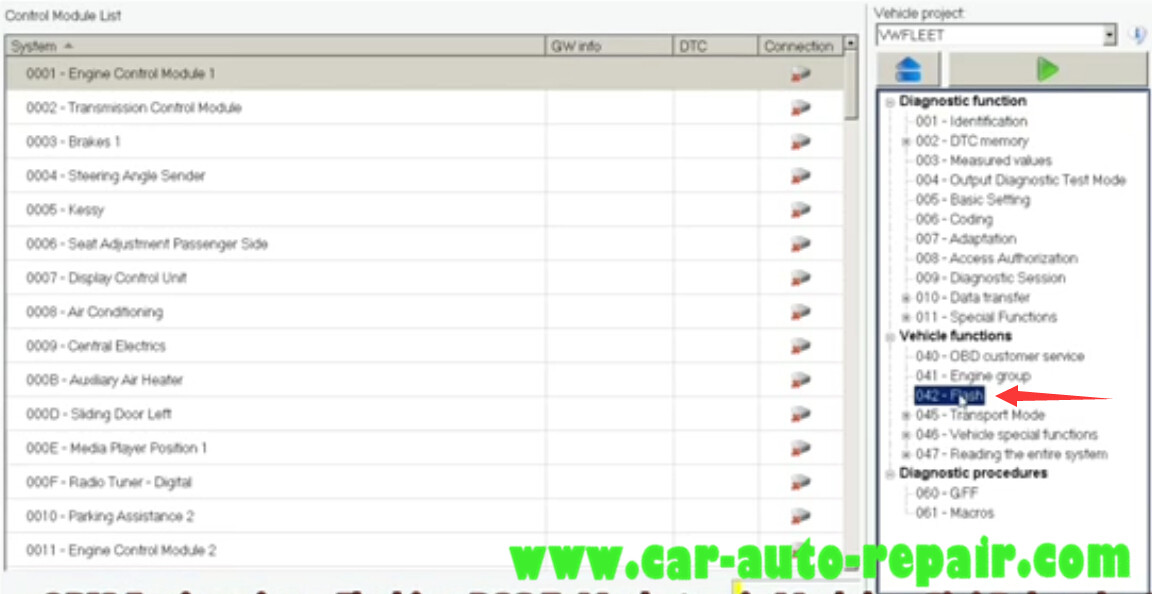 Select "0002-Transmission Control Module",and click "Local flash file"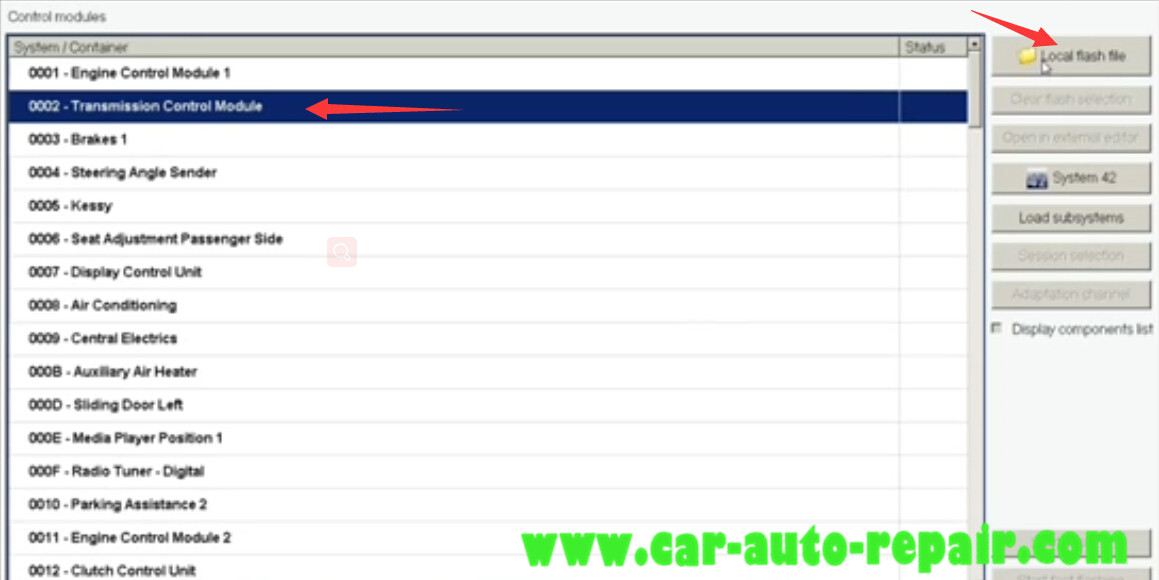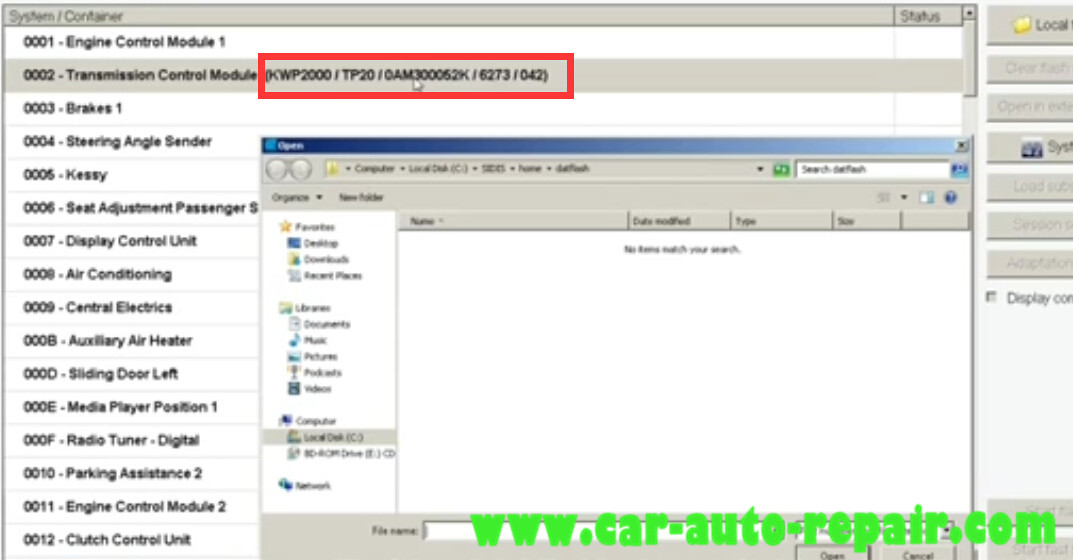 Select a file to load,and click "Start flashing"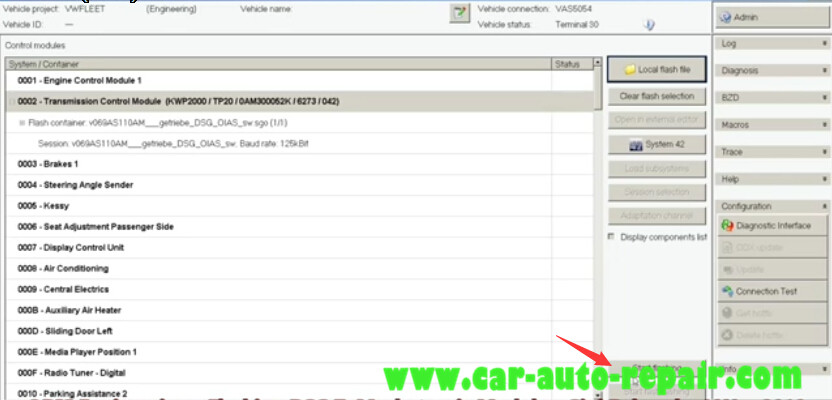 It will prompt you warning massage as below,click "Yes" to continue
Do you want to flash all selected control modules?
Note:The flash process can take a long time when multiple containers are selected.
Make sure the power supply is sufficient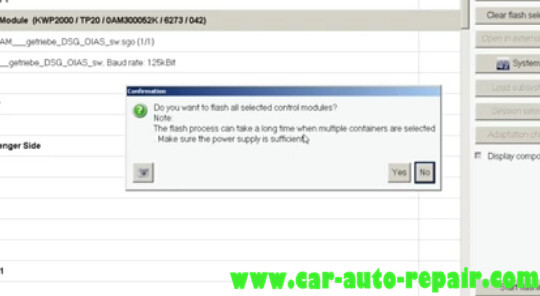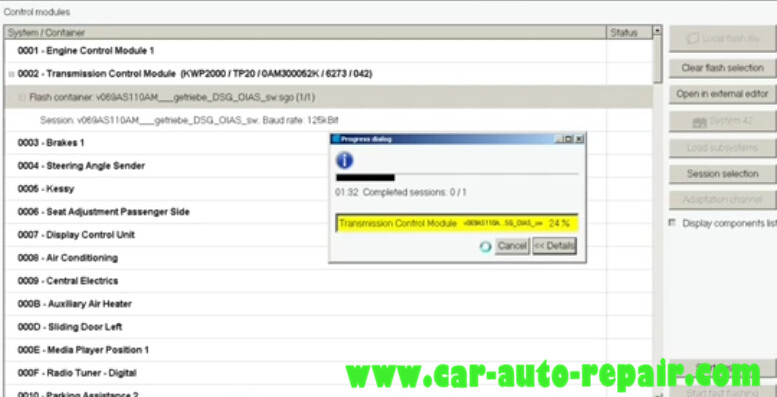 Switch the ignition off and on and then confirm this dialog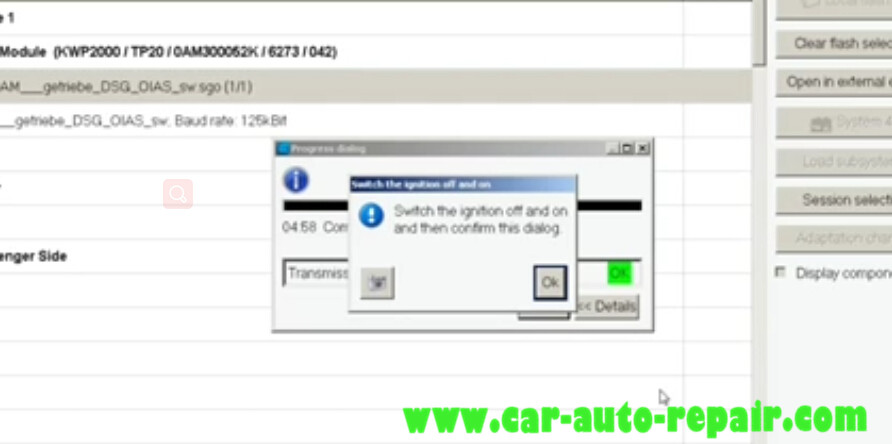 When it finish,it will prompt you "Would you like to clear all control DTC…"
Click "Yes" to continue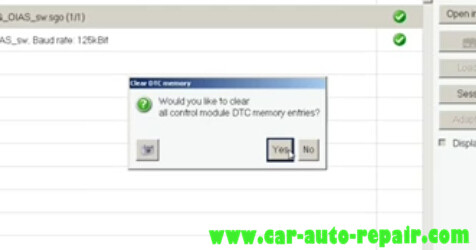 Done!
(Visited 112 times, 1 visits today)