Here is a simple guide on how to use Hitachi MPDr diagnostic software to change muffler filter number.
Caution:
ASH reset is not required.
Preparations:
Hitachi MPDr v2.56 v2.25 Diagnostic Software Free Download
Procedures:
After connection,run MPDr software and select "Function"
Select "Engine/MF"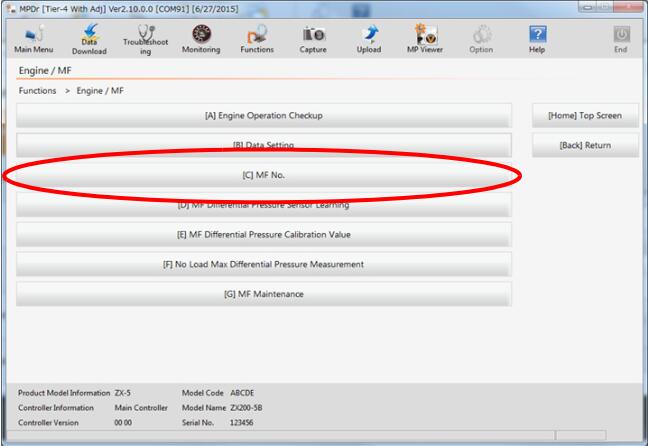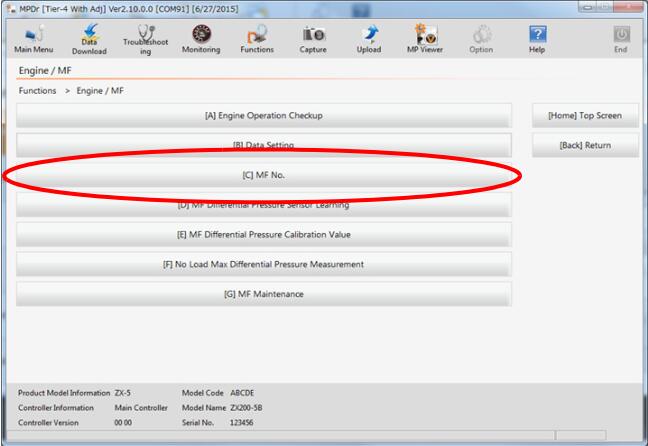 The serial number of muffler filter will be displayed.
If you want to change the number, enter new number and click the [Set] button.
If you do not want to change the number, click the [Back]Return button.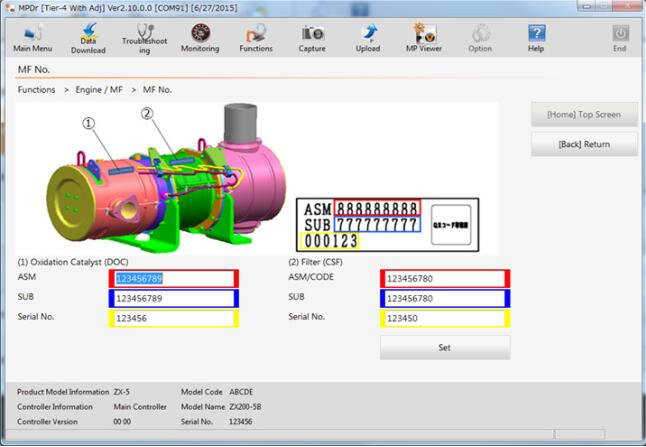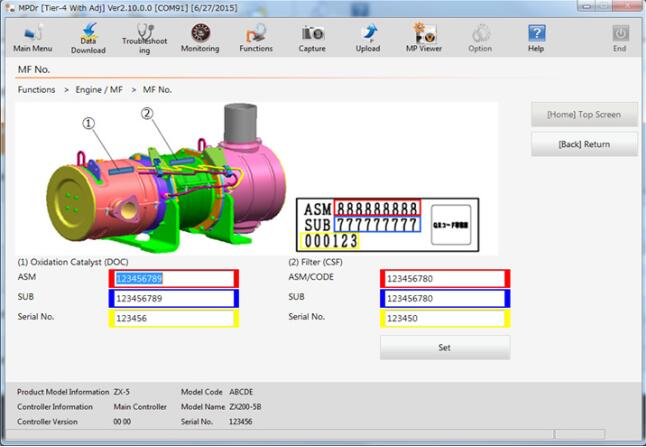 (Visited 18 times, 1 visits today)