This instruction show you guide on how to change coolant for Volvo EC55D AG compact excavator.
Related Conetents:
2023 Volvo PTT Premium Tech Tool PTT 2.8.221/2.7 & 2.6 All Version Free Download
Volvo PROSIS 2023 2019 2018 2015 Parts Catalog & Repair Manuals Free Download
Procedures:
Before removing the radiator cap, stop the engine and let it cool down sufficiently. When removing it, turn it slowly to release the pressure.
NOTE!
Volvo Coolant VCS must never be mixed with any other coolant or corrosion protection to avoid damage to the engine.
Place the machine in the service position B, See Service positions.
Draining coolant
Open the engine hood.
Remove the radiator cap slowly.
Risk of scalding and burns when the expansion tank cap (radiator cap) is opened due to high pressure in the cooling system.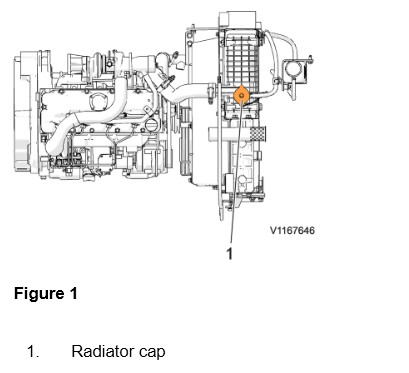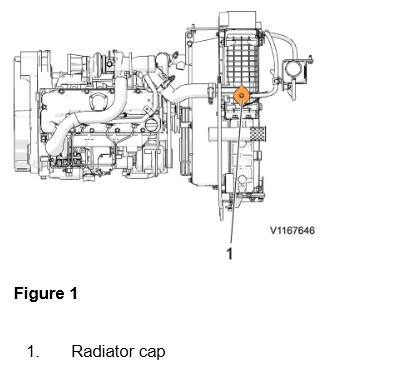 Open coolant drain valve and drain all coolant into a suitable container.
NOTE!
Prepare a suitable container.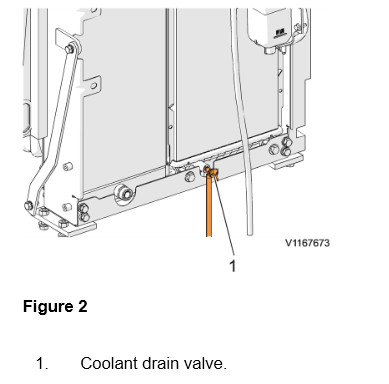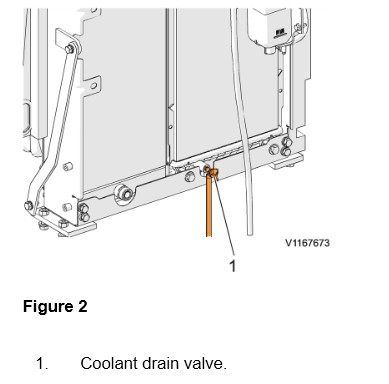 NOTE!
The cooling system is not protected from freezing after draining. There may still be pockets of coolant in the system.
NOTE!
Handle and take care of waste oil/fluids in an environmentally safe manner.
Refilling coolant into drained cooling system
NOTE!
Volvo Construction Equipment concentrated coolant with anti-freeze must not be mixed with other brands of anti-freeze or additives as this type of mixture could have negative effects.
NOTE!
Anti-freeze must always be used, see Section 1, Coolant with freezing and corrosion protection, Section S.
Refill coolant through the filling port on the top of the radiator
NOTE!
Cooling system refill volume: see Lubricants and filling capacities.
Start and run the engine to operating temperature and top up with coolant so that the cooling system is completely filled with coolant and is free of air.
Check the coolant level after the engine has been run to operating temperature and then cooled down.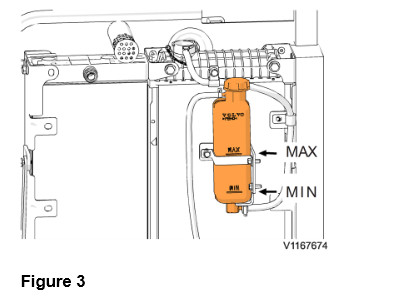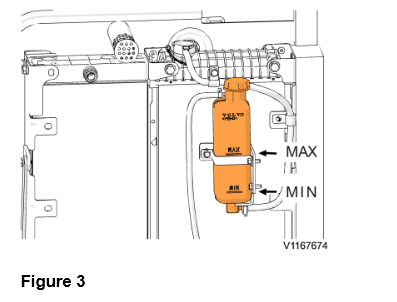 NOTE!
Never fill or top up the cooling system with cold coolant when the engine is warm. This can cause cracking of the engine block and the cylinder head.
Close the engine hood.
More repair case for Volvo excavator pls refer to:Volvo Excavator Trouble Repair
Visited 14 times, 1 visit(s) today