What is Deutz Serpic EPC?
Deutz Serpic EPC is an electronic catalog of spare parts for all models of diesel and gas engines Deutz,which combines outstanding performance and high reliability.
The program Deutz Serpic is very simple and easy to use because it is a search and decoding parts of the model, serial number, engine, engine type, by product number, description of spare parts.
The electronic catalog contains Deutz Serpic service bulletins, the layout of all components, dimensions and required a special tool. Deutz Serpic 2012 allows you to easily and quickly find the necessary information of interest to the owner of the equipment, which will give clear instructions for operation of equipment Deutz.
The kit Deutz Serpic also includes a catalog of illustrations with which the user can visually see of a piece of agricultural equipment Deutz and determine the place of installation or removal of any items of special equipment.
For details of available search by original number and the search of applicability of this issue.
For machinery and vehicles using the OEM manufacturers DEUTZ engines available for search by phone number with the OEM for the transition to the original number of DEUTZ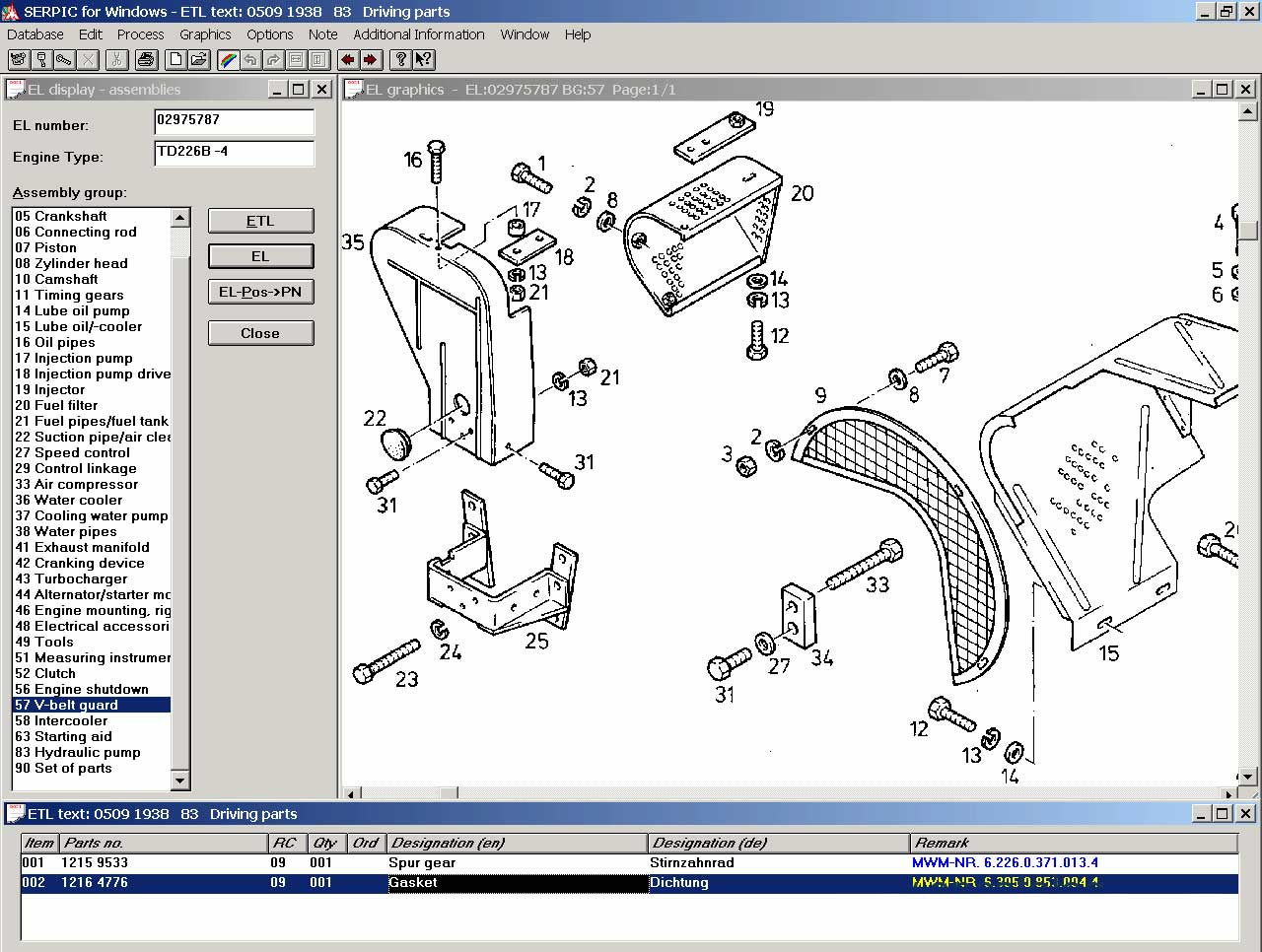 Deutz Serpic EPC Installation System Requirements:
Windows XP 32 bit, Windows 7 32 bit, Windows 7 64 bit
Language only English
How to Install Deutz Serpic EPC?
Step 1: Download all 15 Parts
Step 2: Extract every parts by Ultra ISO
Step 3: Copy all 15 parts .001,.002,.003,.004… into a folder
Step 4: Use JOIN software to join all 15 those files.
Crack:
Software install: copy ISO or DVD to your HDD, install it from your HDD
note: when install dont select " copy dvd to network of local disk "
only "single user installation "
Crack patch use: copy file "mpiwin32.dll " TO X:/sfw/_Base2010/PRG/000/
user: 236 – login: 87599
Update:1. click EPC "Options"- "updates"
copy file mpiwin32.dll TO X:/sfw/_Up2010/PRG/006-008-009-011-015/
PS: when update to 016 afterward show " pw incorrect " reason unknown
Deutz Serpic EPC Free Download
Deutz Serpic EPC 2014 Free Download (not test yet)
https://drive.google.com/file/d/1PGvPrr9lhVzP9IES-VDTRVF_rW9Jls6l/view
Deutz Serpic EPC 2012 Installation (100% work)
(Visited 339 times, 6 visits today)