A dial fuel economy is very annoying; but oil temperature is very useful.In this post i will show you guide on how to use Perfekt Toolbox to coding for fuel economy gauge to oil temperature for BMW E90 on cluster.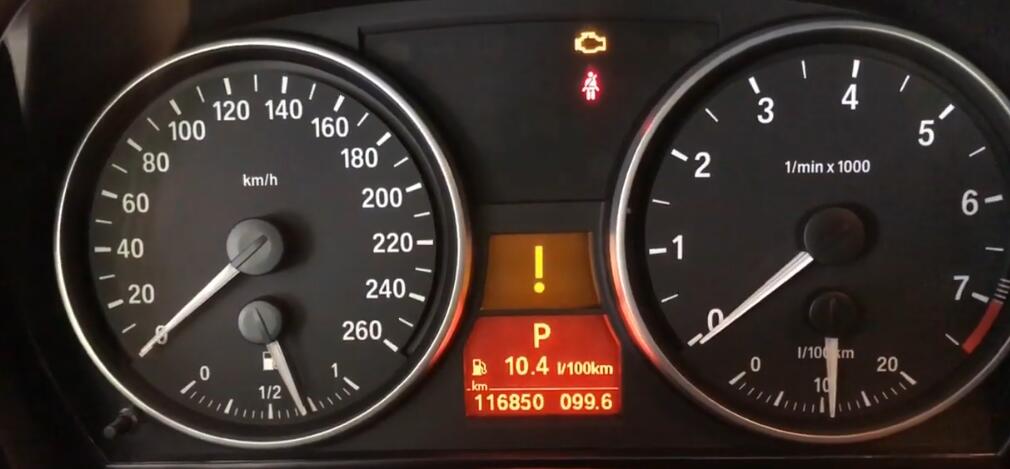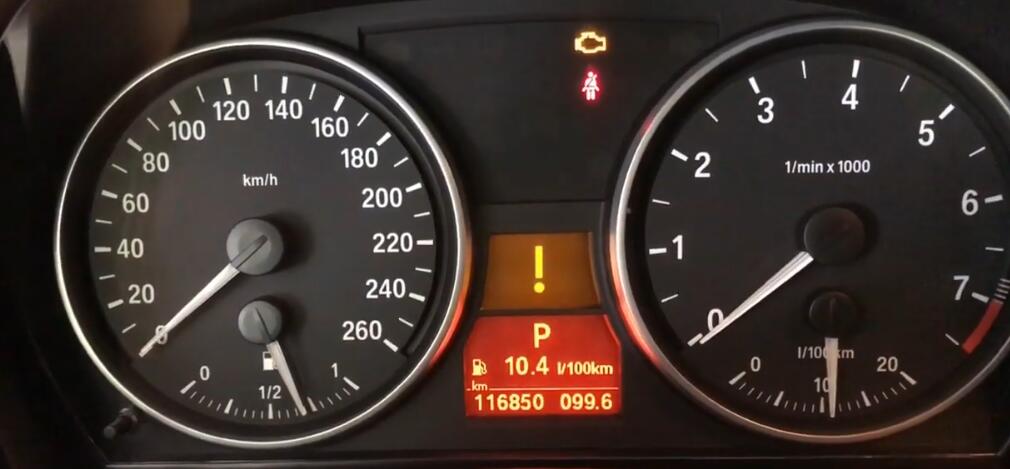 Preparations:
INPA K+CAN Diagnostic OBD2 cable
Perfekt Toolbox 0.1a Coding Software for BMW
Procedures:
Connect K+CAN cable to BMW E90,run Perfekt Toolbox software after connection build
Click "Instrument Cluster(KOMBI)" from left side menu,and then click "Read everything" button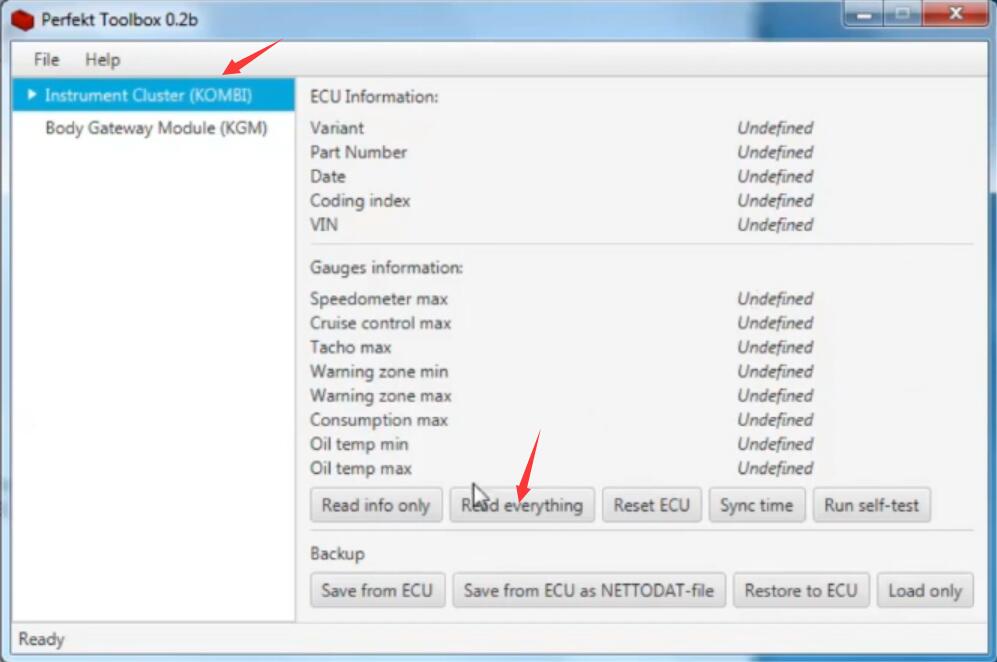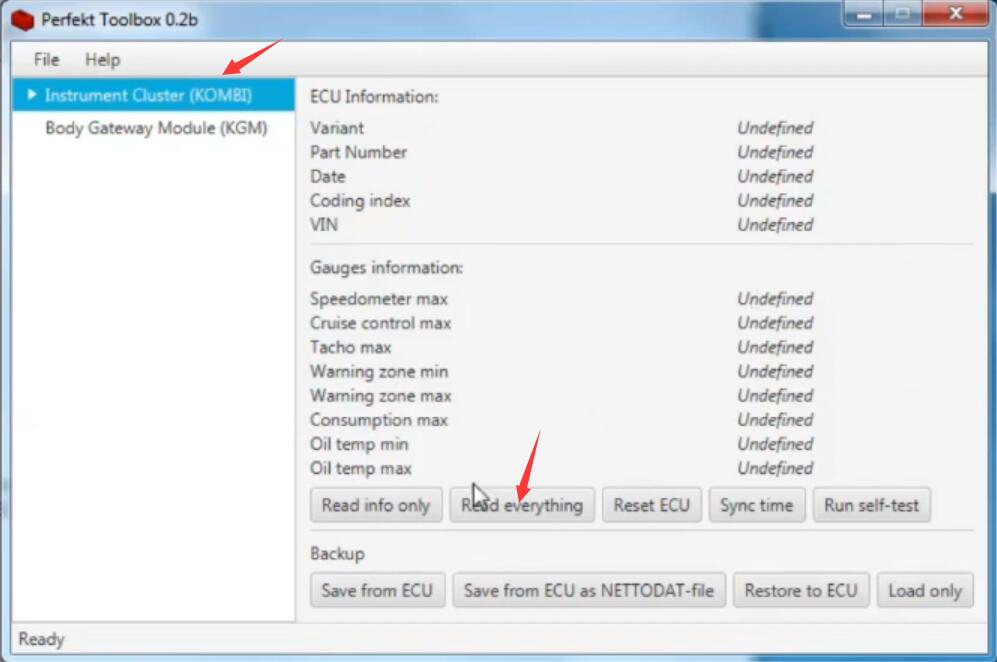 After then it will show you vehicle information,include:part number,speedometer max,cruise control max…as below show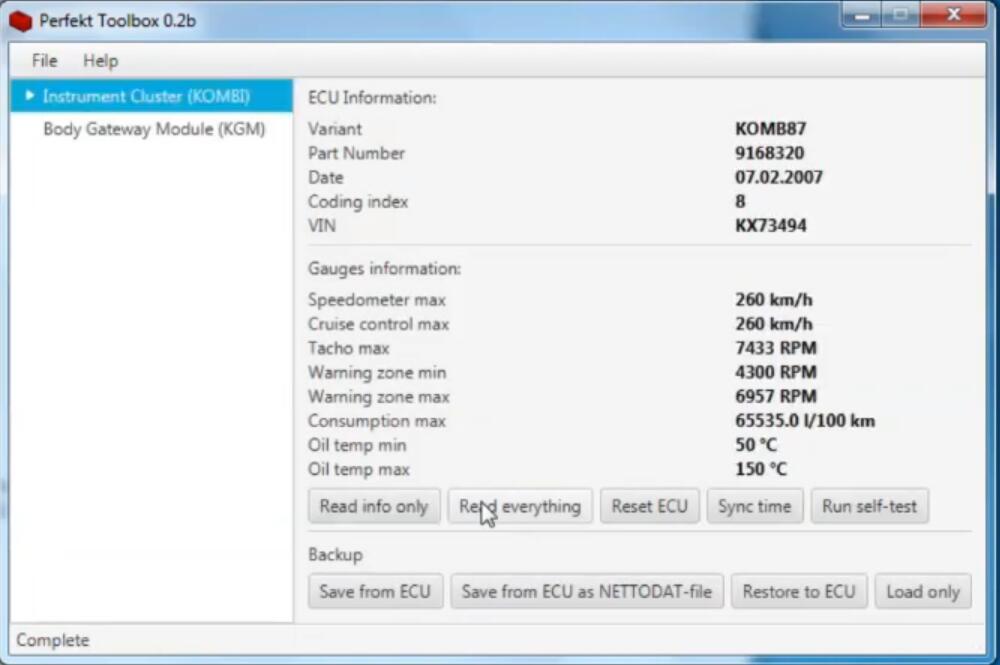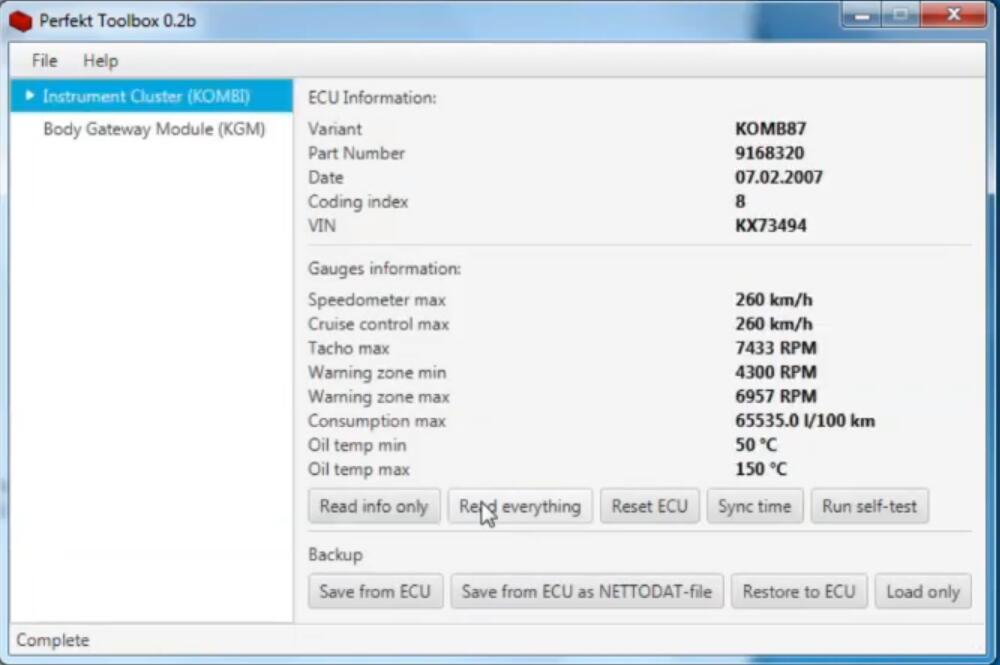 Now i recommend you to click "Save from ECU" to make an backup file on your pc,in case damage original file.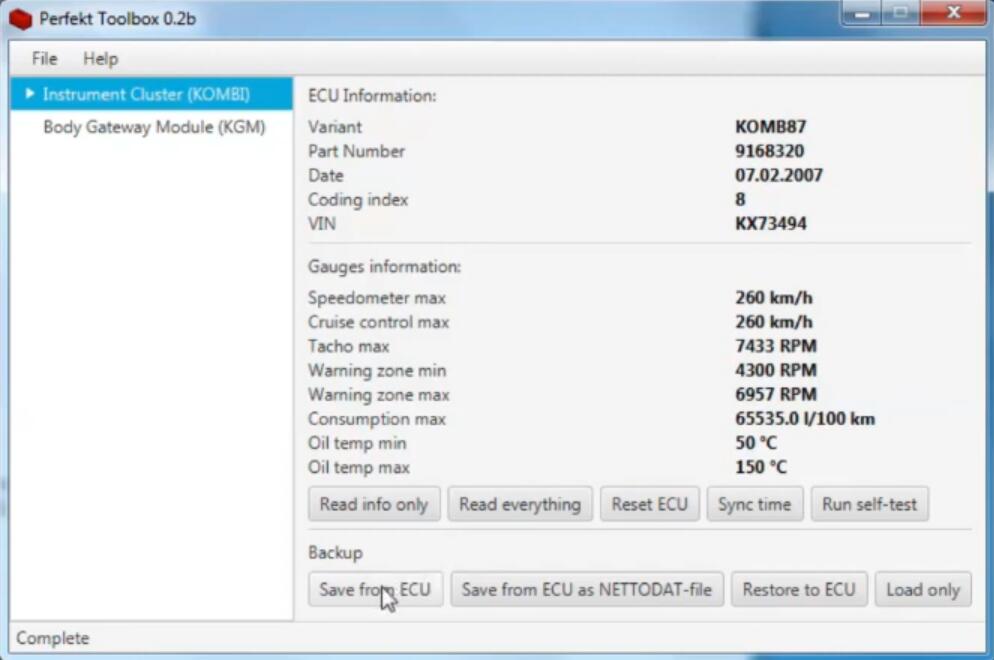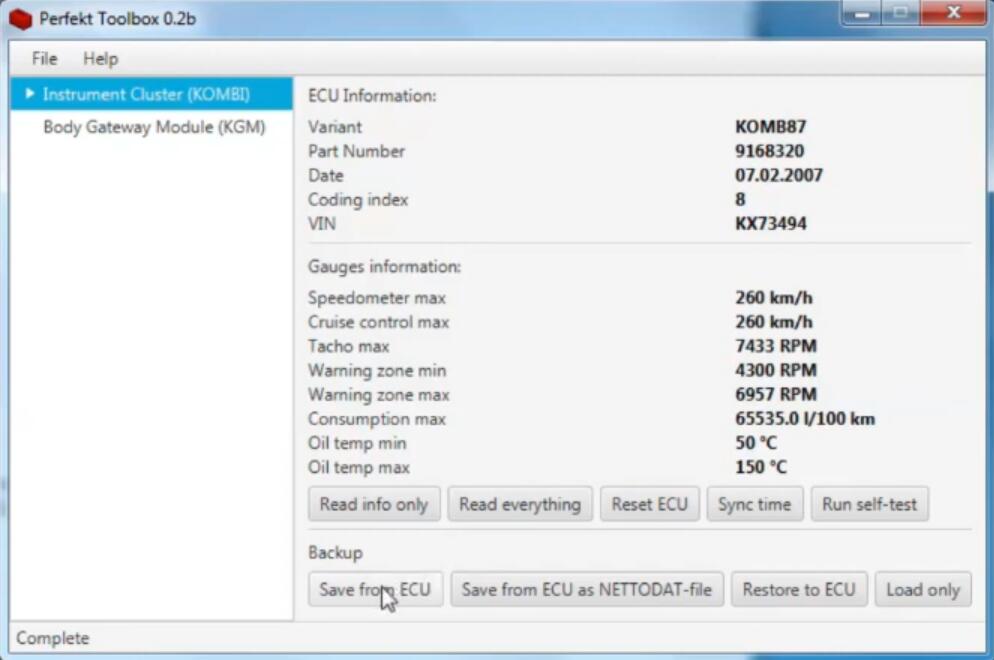 After backup file saved successfully,open sub-option menu of Instrument Cluster to select "Consumption/oil temp".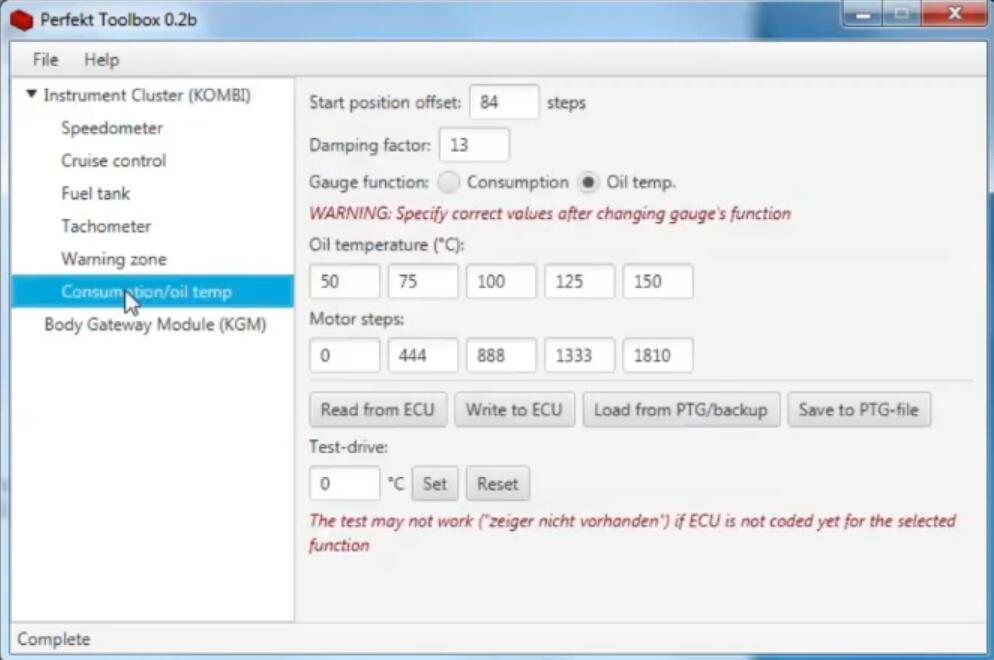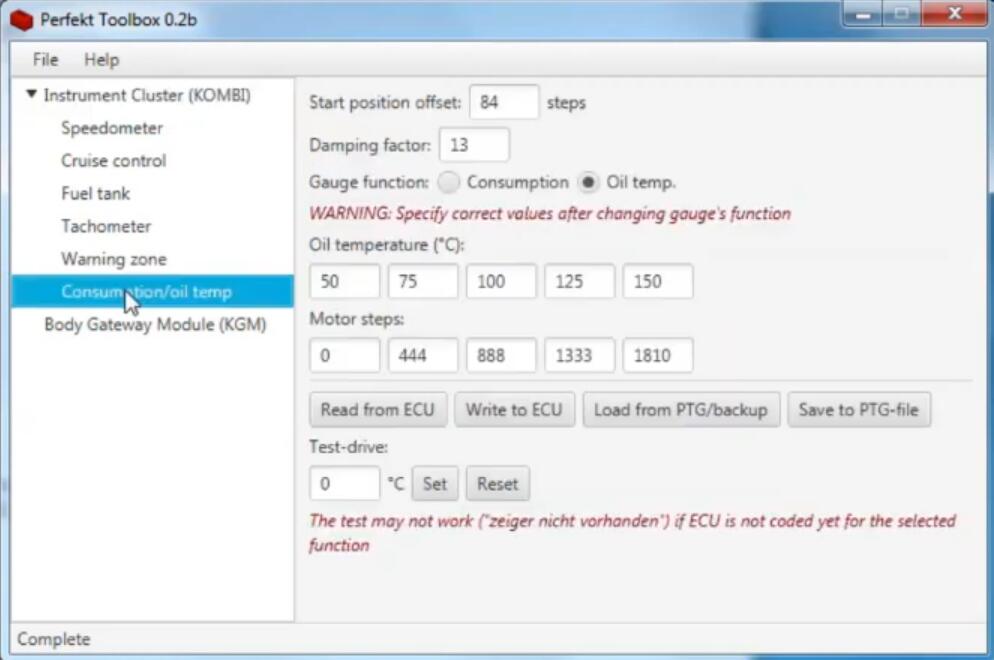 The default gauge function is Oil temperature
Make sure it is 84 steps on Start position offset.
And the oil temperature from 50 degree to 150 related to the scale of you cluster,100 is half-way and 150 is full setting.
And now you can click "Save to PTG-file" to make backup
After then click "Write to ECU" button to start coding.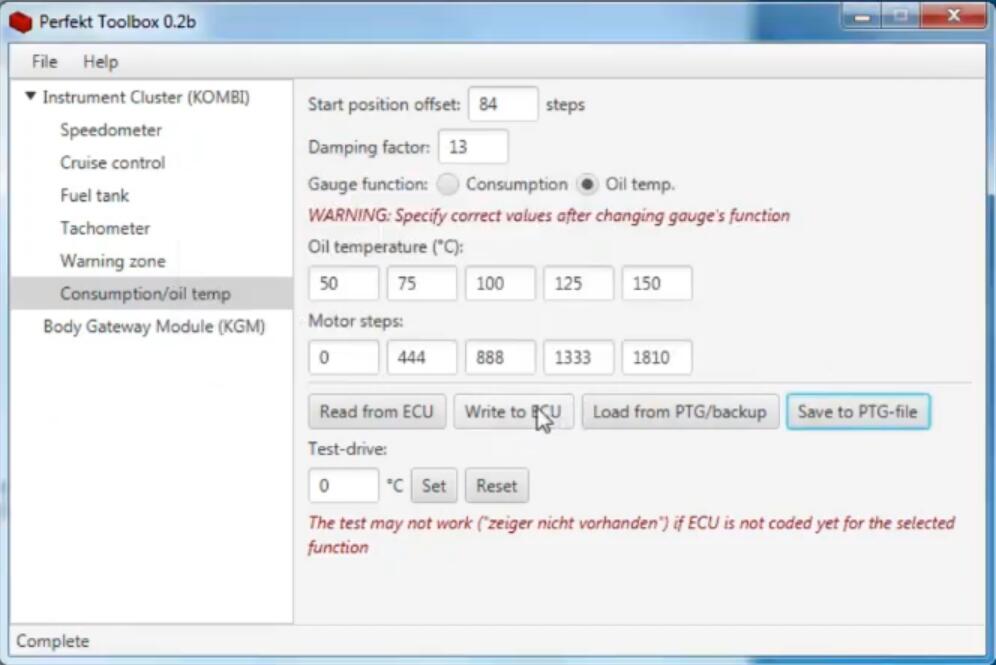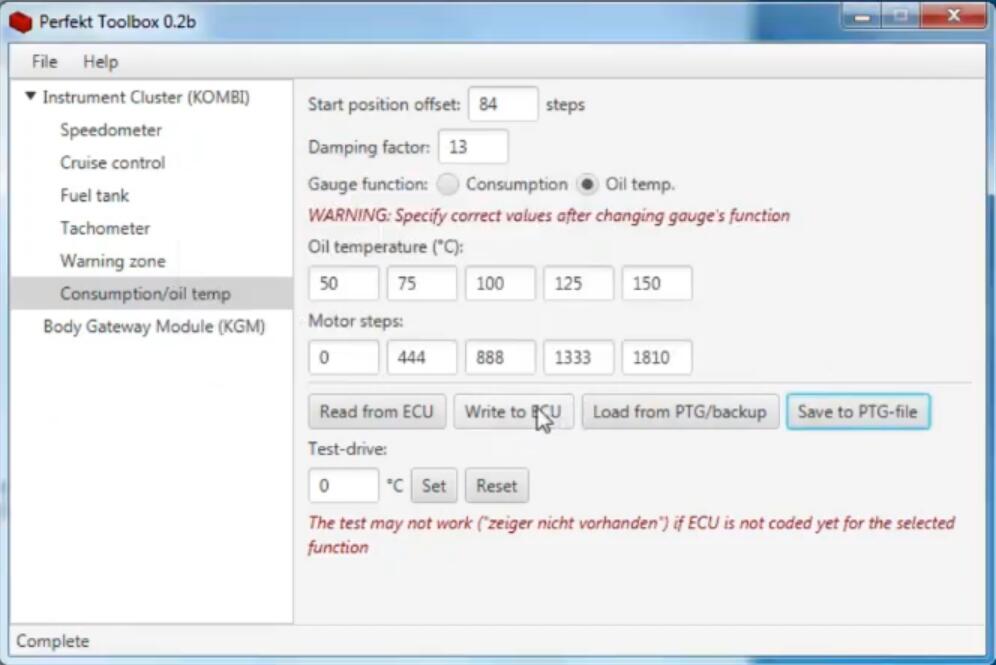 Done!
Visited 1 times, 1 visit(s) today