This instruction show you guide on how to remove and install cooling system for Caterpillar 2C5000 99729-8C100 forklift truck.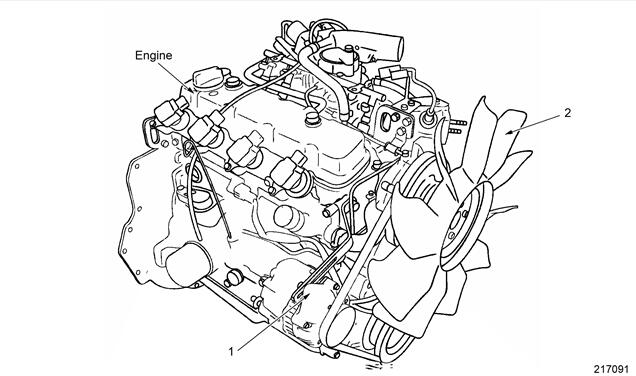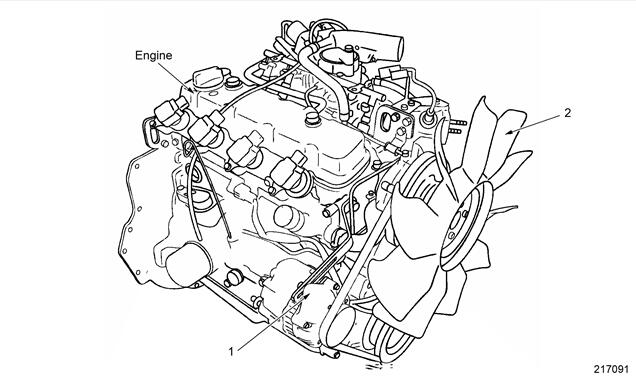 Related Contents:
Caterpillar Forklift Truck MCFE MCFA MCFS 2019 Parts Catalog Free Download
Preparations:
Removal
1.Loosen the tension pulley lock bolt by three or four turns. If the bolt is loosened insufficiently, the tension pulley will not move.
NOTE:
Do not loosen the lock bolt to such an extent that the bolt would be removed.
2.Move the tension pulley fully toward the fan, then remove the belt.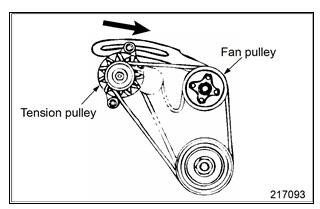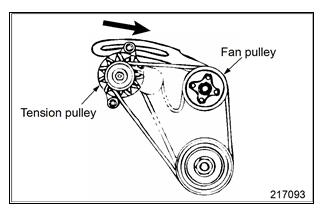 Installation
To install,follow the removal sequence in reverse. Also follow the instructions given below.
1.Before installing the belt, turn the fan to check for smooth rotation. Replace the bearing if it generates unusual noises.
2.After installing the belt, push it to make sure that the tension pulley moves, then tighten the pulley lock bolt firmly.
Inspection and Adjustment
Fan Belt Inspection
1.Check the belt for contamination from oil, grease or dust. Replace the belt if required. When the contamination is slight, clean the belt with a rag or paper towel. Do not use gasoline, oil or any other solvent to clean the belt.
2.During the engine overhaul or belt tension adjustment, check the condition of the belt. Replace the belt if it has any damage.
Fan Belt Tension
Apply force of 98 N (10 kgf) [22.0 lbf] perpendicularly to the belt midway between the fan pulley and tension pulley. Adjust the belt tension between 11 to 13 mm (0.43 to 0.51 in.).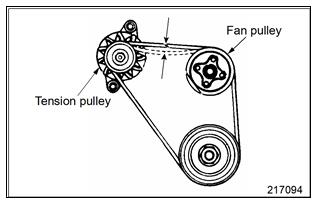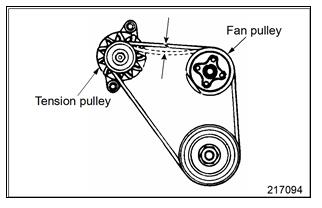 Connecting Hoses
When connecting the hoses to the radiator, fit their ends fully on the fittings and secure them with clamps. Make sure that each hose is correctly connected and over the flare of the fitting.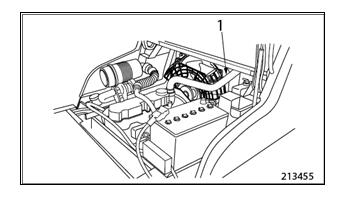 Coolant
Fill the radiator with coolant containing antifreeze. After starting the engine and letting it warm up during operation, check for abnormal noises. Check the coolant level in the reserve tank to ensure it meets the specification.


Radiator Cap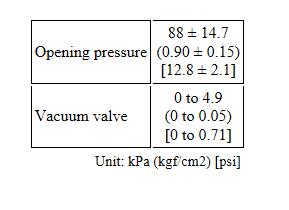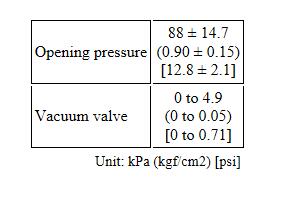 (Visited 65 times, 1 visits today)