This post show you guide on how to remove and install radiator and cooler for Takeuchi TB128 excavator.More information about Takeuchi excavator workshop manual please refer to:Takeuchi Excavator Workshop EPC+Service Manual 2018 PDF Files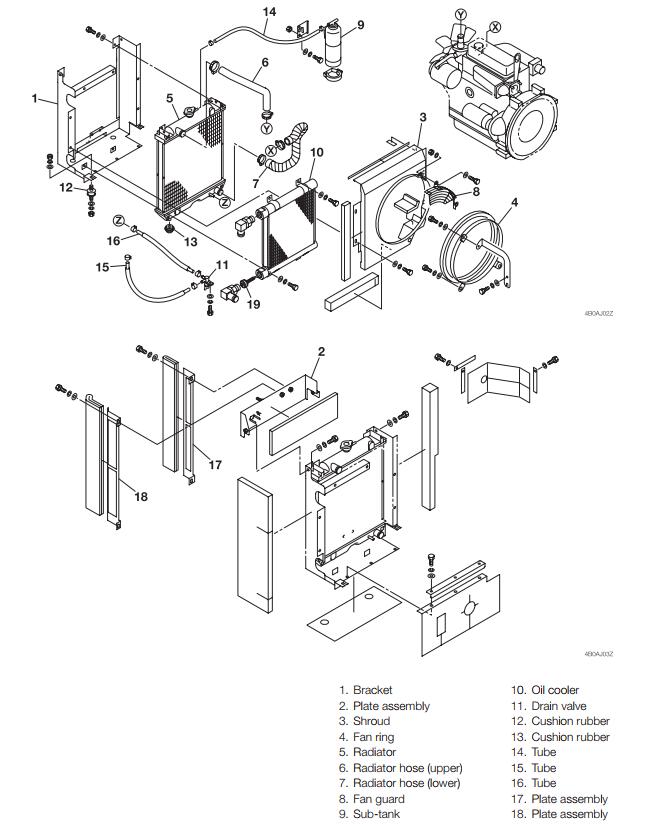 Removing the radiator and oil cooler
1.Remove the engine hood and the side cover. "Removing the covers"
2.Remove the counterweight."Removing the upper frame"
3.Tilt up the floor frame.
4.Loosen the radiator cap to let engine coolant drain from the drain valve.Engine coolant volume: 4.3 L
5.Disconnect the drain hoses.
6.Disconnect the radiator hoses (6) and (7) and the hose (14).
7.Remove the fan guard (8).
8.Remove the nut fixing the cushion rubber.
9.Lift the radiator and the oil cooler together with the radiator bracket and remove them.
• Lift it slowly, sliding it out forward so that the shroud does not come in contact with the cooling fan.
10.Disconnect the oil cooler hoses.
• Prepare a plate to catch any hydraulic oil coming out of the hose.
Installing the radiator and oil cooler
For installation of the radiator, follow the same procedure as for removal in the reverse order.
The radiator should be mounted to be at right angles to the frame and parallel to the cooling fan.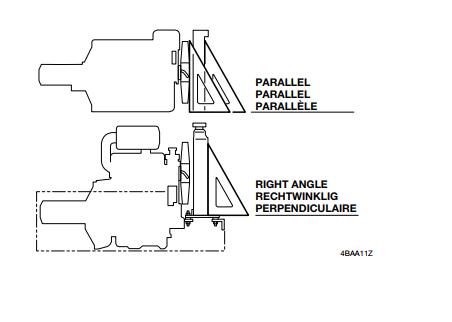 (Visited 82 times, 1 visits today)