This is a service document on how to replace or change engine oil & filter for Volvo EC950CE L excavator.After every 500 hours working,it requires you to change them.More excavator projects,please refer to:Excavator Trouble Repair
Notice:
Always handle oils and other environmentally hazardous fluids in an environmentally safe manner.
NOTE!
Drain the oil when the engine is warm.
WARNING:
Work carefully when changing oil as hot oil can cause severe burns to unprotected skin.
Risk of burns – stop the diesel engine and allow it to cool down before starting any work.
This instruction include in Volvo PROSIS Offline Parts+Service Manual
Volvo EC950E Change Engine Oil & Filter Procedures:
1.Remove the undercover.
2.Open the oil drain valve cap and install the engine oil drain hose and then allow the oil to drain from the engine into a suitable collection container.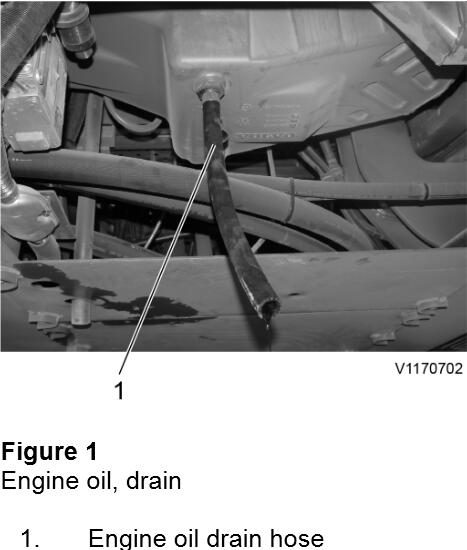 3.Change the oil filter using a filter wrench (tool part no.: 9996672), fill the new oil filter with engine oil.
Clean the filter housing base. Make sure all of the old filter gasket is removed.
NOTE!
Apply a light coat of the engine oil to the gasket of the new filter.
Screw the filter in place until the gasket just touches the sealing surface. Tighten another 1/2 turn by hand.
NOTE!
Dispose of waste oil and used oil filters in an environmentally safe manner.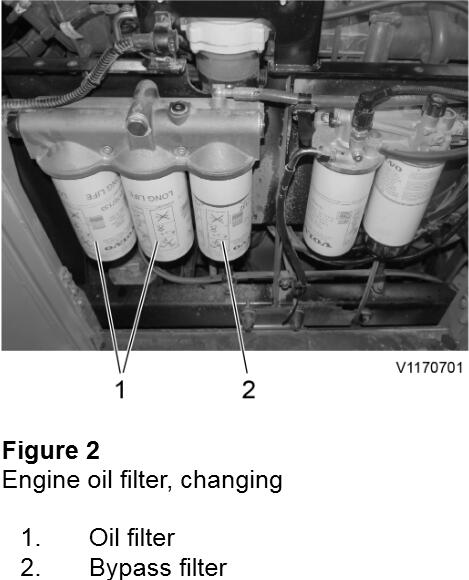 Filling
4.Fill the engine oil through the rocker arm cover cap.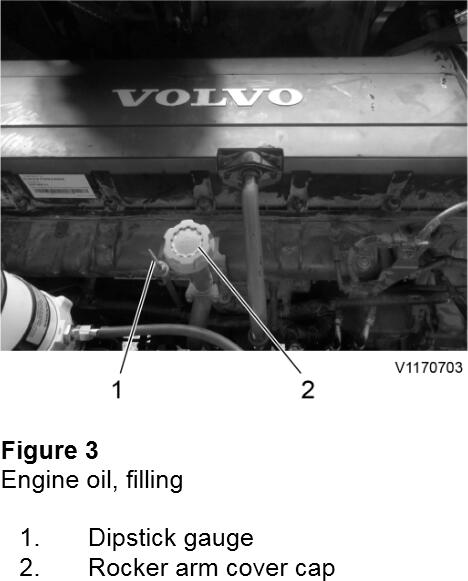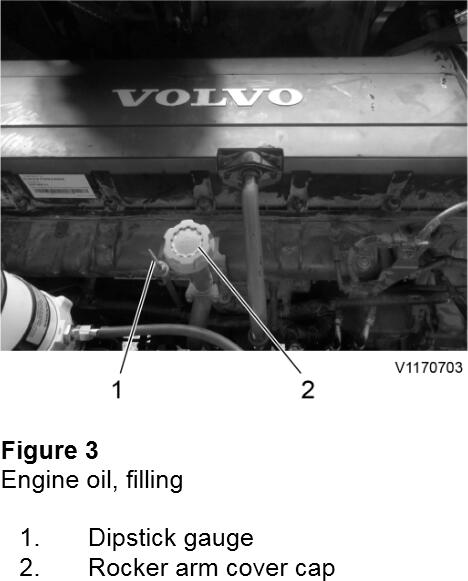 5.Warm up the engine and check that there is no oil leakage.
6.Check the oil level on the dipstick.
7.Install the undercover.
(Visited 58 times, 1 visits today)