This article show a guide on how to use Volvo PTT to change transmission performance mode.
Preparations:
2022 Volvo PTT Premium Tech Tool PTT 2.8.150 & 2.7.116 & 2.6 All Version Free Download
How to Install Volvo Premium Tech Tool PTT Software
Volvo Diagnostic Kit (88890300)
Preparations:
Login contre system,and a connection to vehicle
After vehicle identification,click "Program"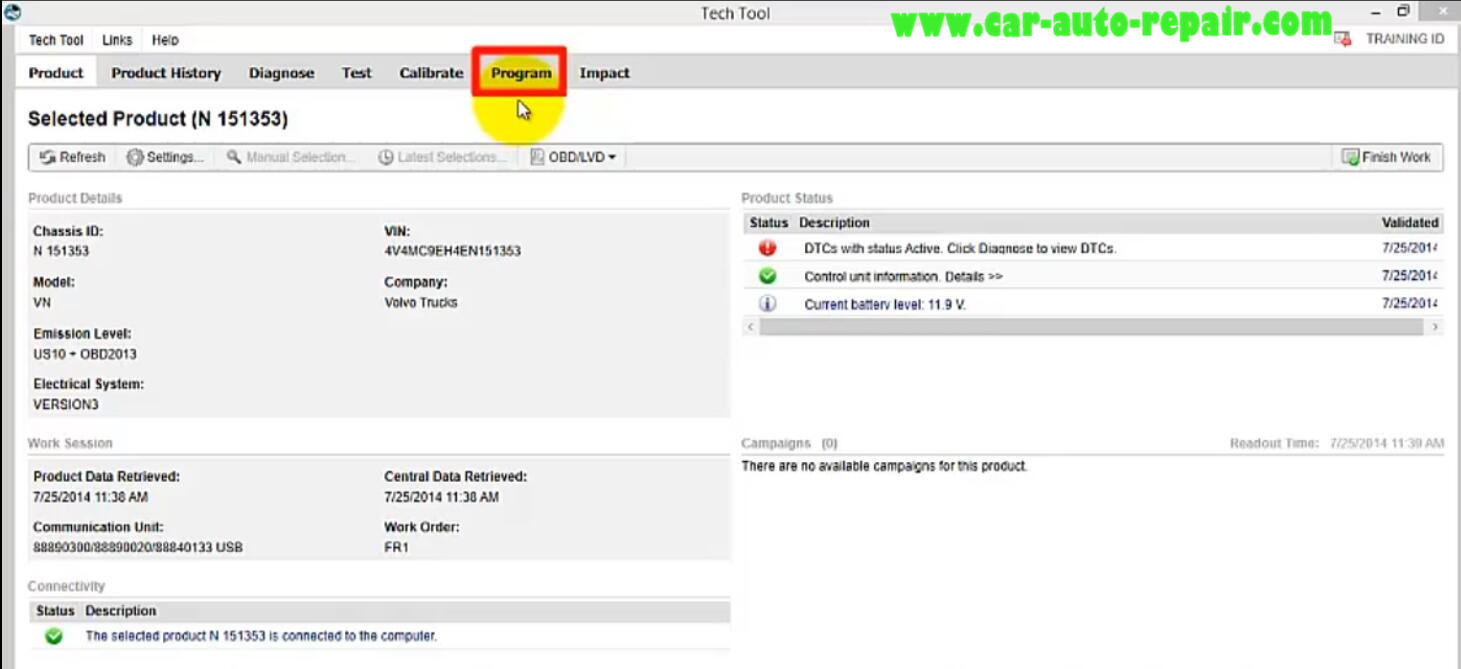 Select "17-22-03-03 Parameter,programming",click "Start"
Click "I have read and understand the above advisory",then click "Continue" to proceed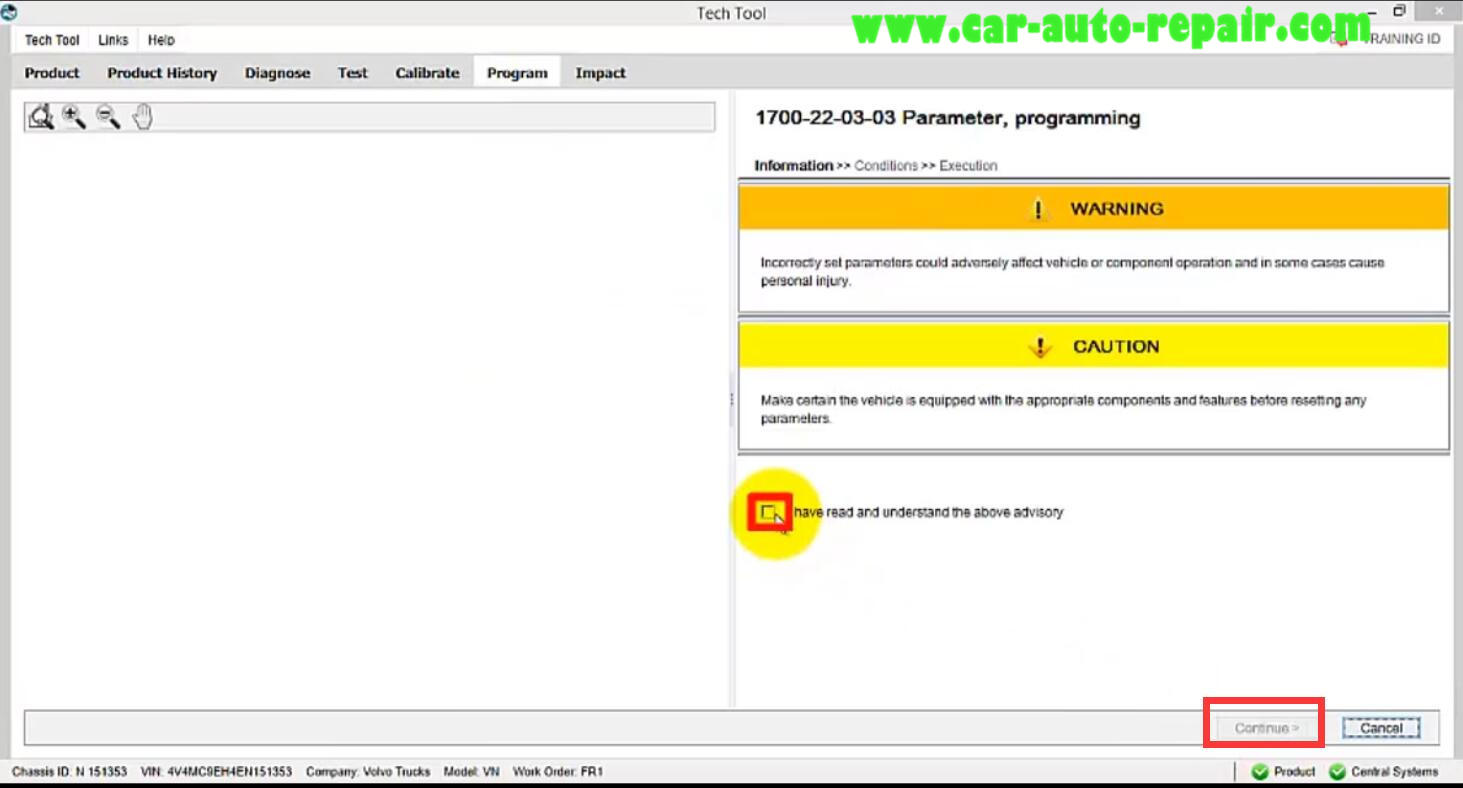 After Volvo PTT check conditions automatically,click "Continue" to proceed.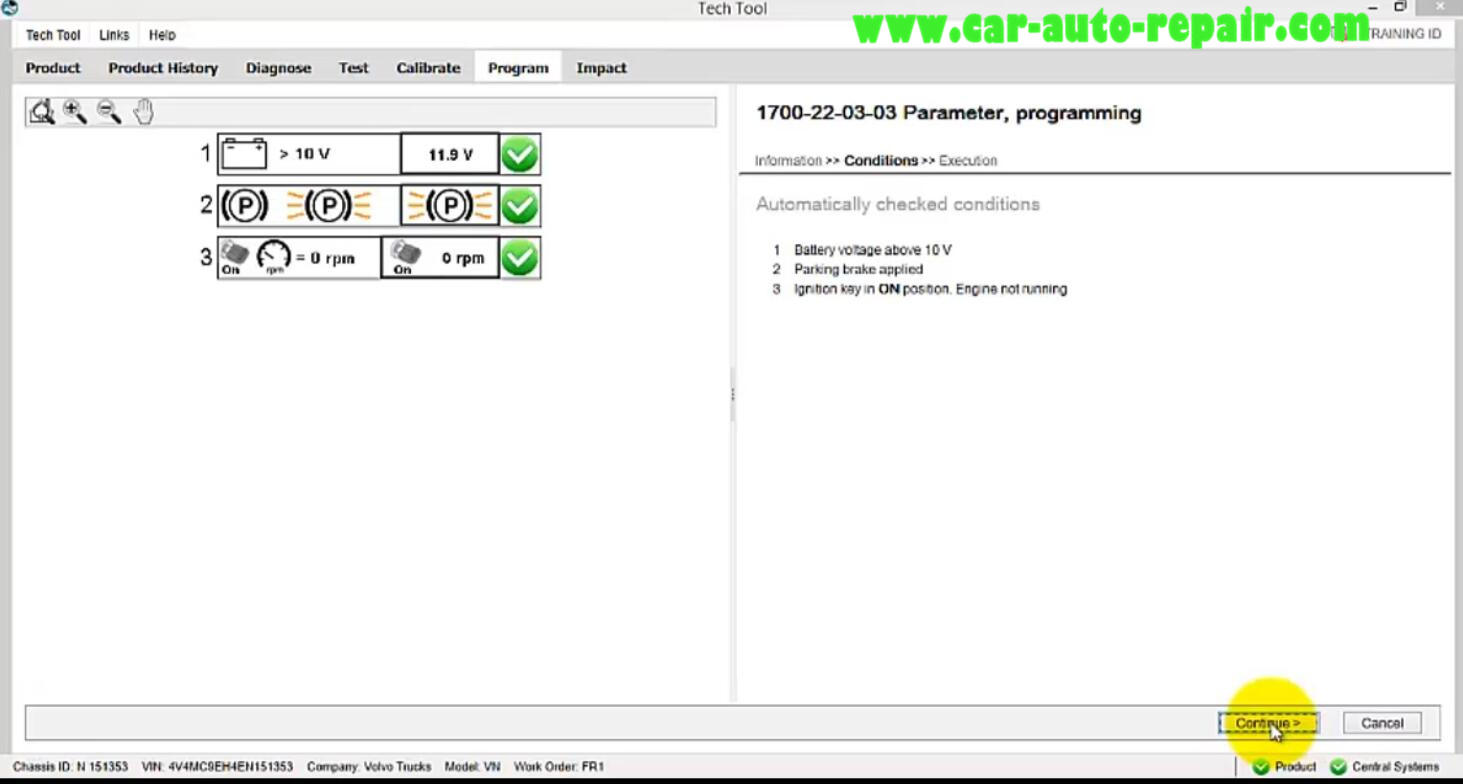 Filter the control unit to locate "Transmission ECU (TECU)"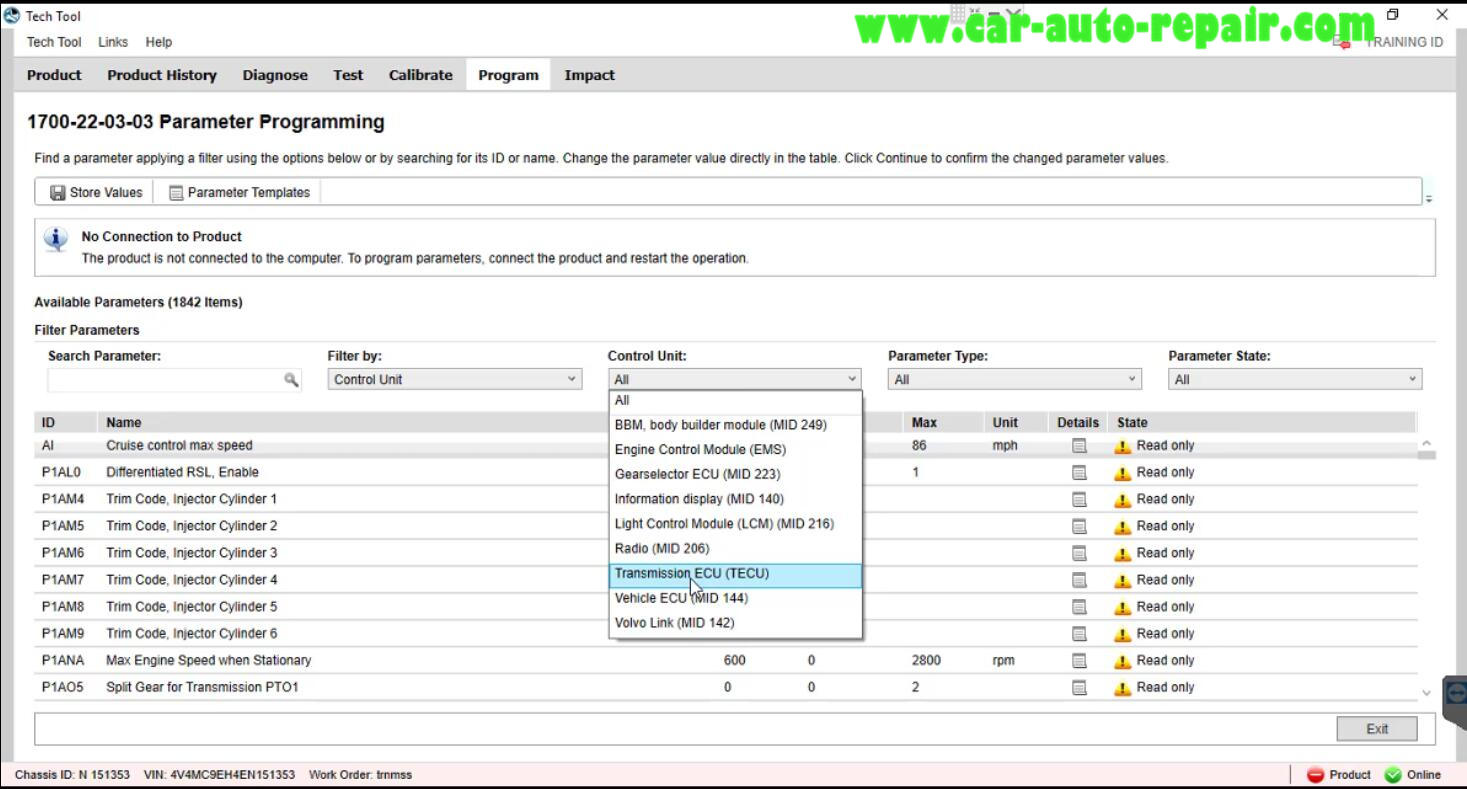 Select detail information of "P1AP3 Transmission Performance Mode"

Transmission Performance Mode
Description:
0=Manual Performance mode available
1=Auto Performance mode available.The transmission will automatically return to Economy mode when the engine is no longer operating under high load.
2=Disable,Performance mode not available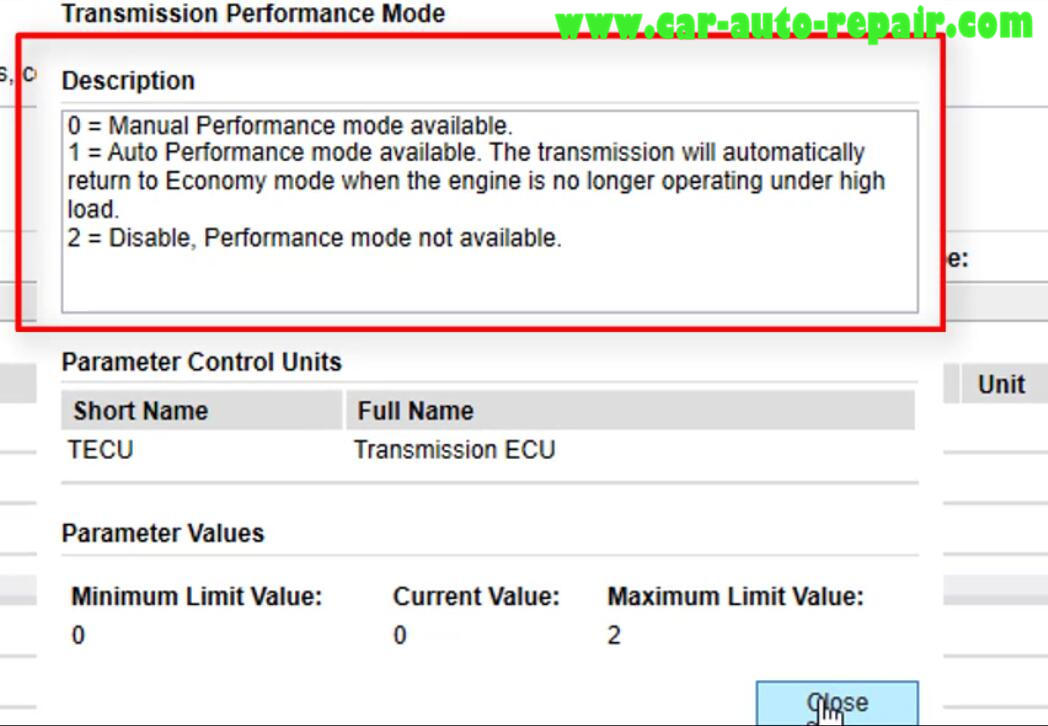 In the value column,double click value to change the parameter value
The click "Continue" to confirm and start parameter programming
Please Note:Click "Finish Work" before disconnecting from vehicle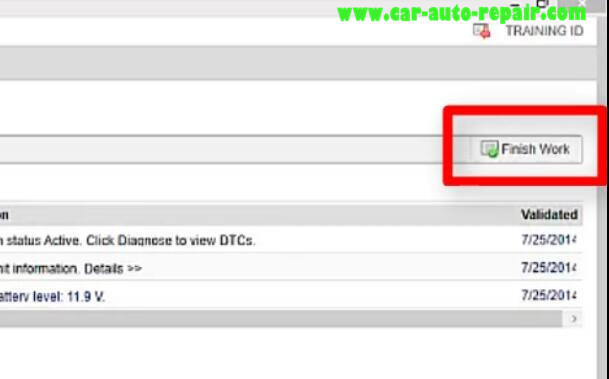 (Visited 7 times, 1 visits today)