This article show a guide on how to use Volvo PTT perform newer parameter template programming.
What You Need?
2022 Volvo PTT Premium Tech Tool PTT 2.8.150 & 2.7.116 & 2.6 All Version Free Download
How to Install Volvo Premium Tech Tool PTT Software
Precedures:
Run Volvo PTT and login user ID and enter password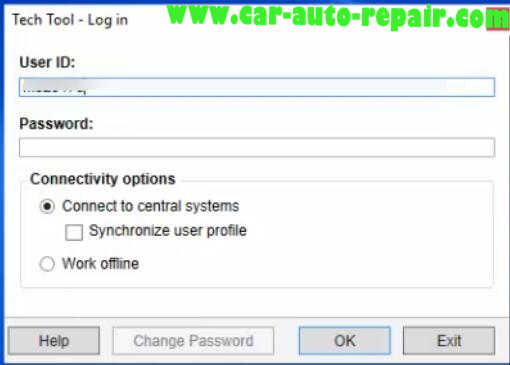 After connection,get the screen as below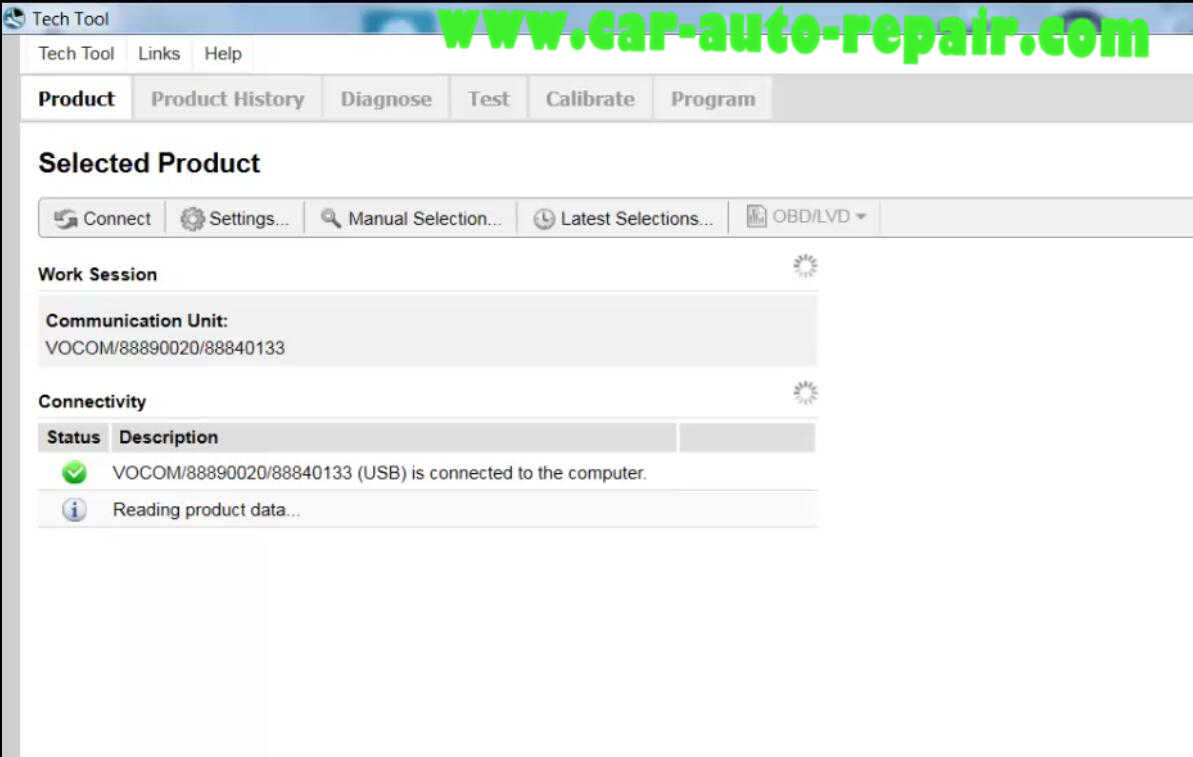 Enter a work order number or select a recently used work order number in the list

Click "Start Work"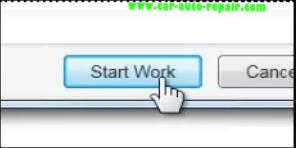 Select "Program"

Preparations:
Reading user information
Reading product information
Checking operation support.This may take several minutes
Operations valid for this product are being selected

Select 1700-22-03-03 Parameter,programming,and check information as below thenSelect "Start" button to continue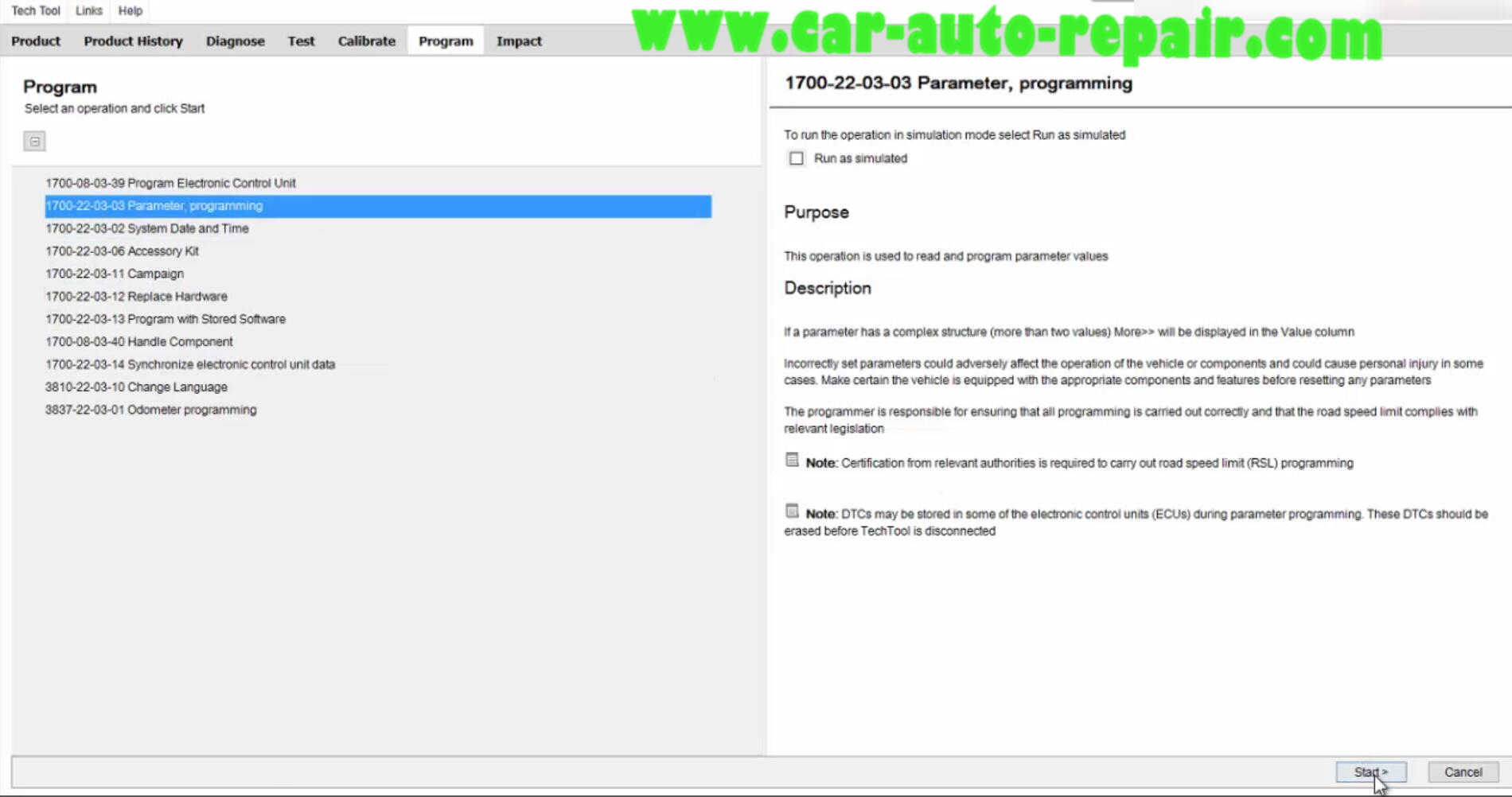 Purpose
This operation is used to read and program parameter values
Description
If a parameter has a complex structure(more than two values) More>>will be displayed in the Value column.
Incorrectly set parameters could adversely affect the operation of the vehicle or components and could cause personal injury in some cases.Make certain the vehicle is equipped with the appropriate components and features before resetting any parameters
The programmer is responsible for ensuring that programming is carried out correctly and that the road speed limit complies with relevant legislation.
Note:Certification from relevant authorities is required to carry out road speed limit(RSL) programming.
Note:DTCs may be stored in some of the electronic control units(ECUs) during parameter programming.These DTCs should be erased before TechTool is disconnected.
Then you will see below screen,check the box "I have read and understand the above advisory"
Then click "Continue"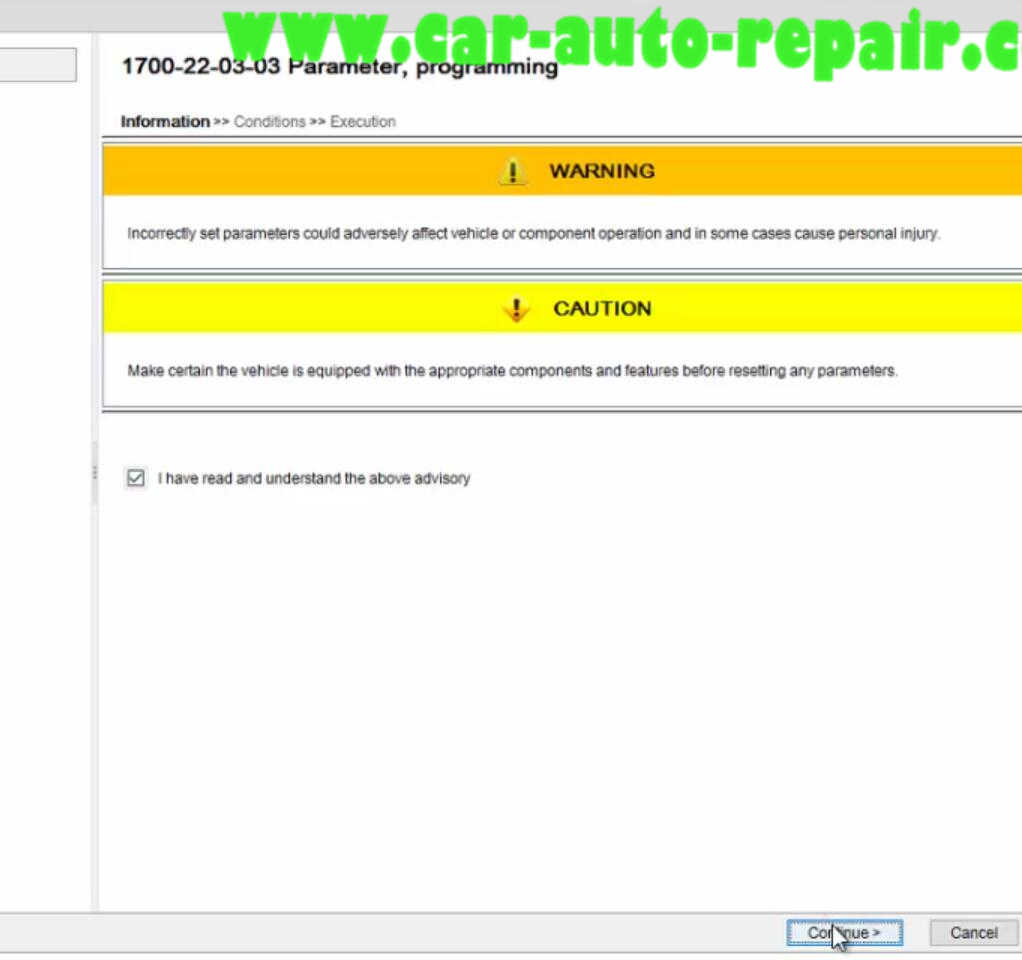 Then Volvo PTT will check the conditions automatically,then you click "Continue" button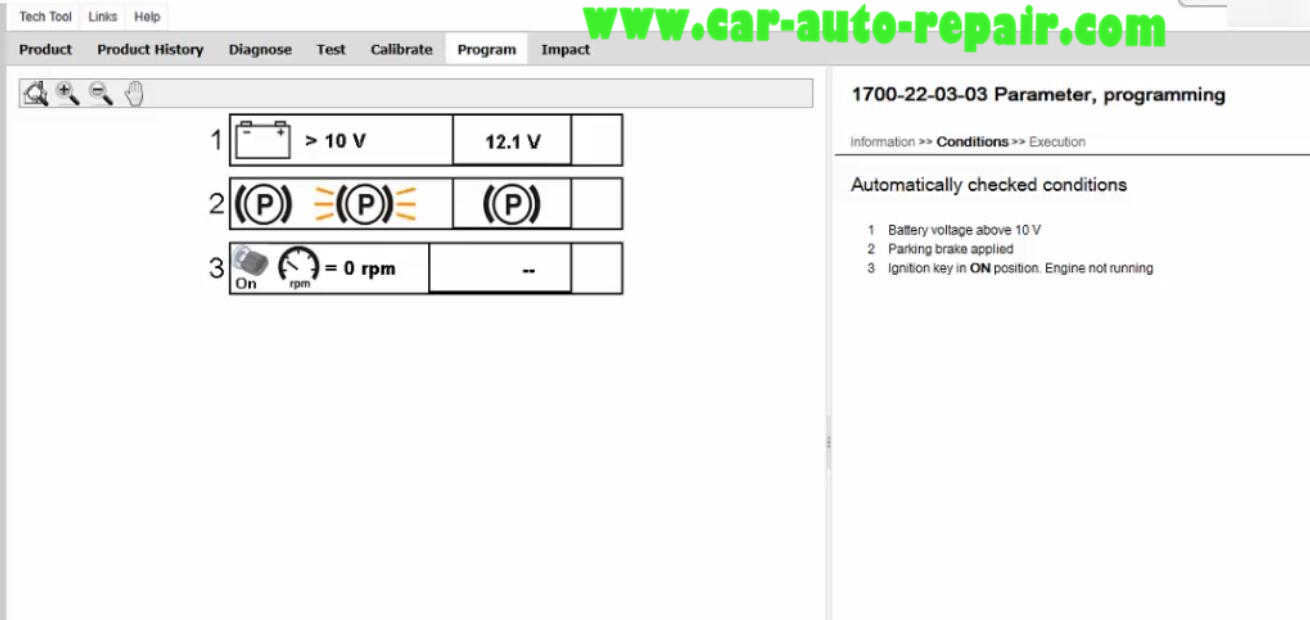 Now it need take a few seconds to identify the vehicle,and it will read parameters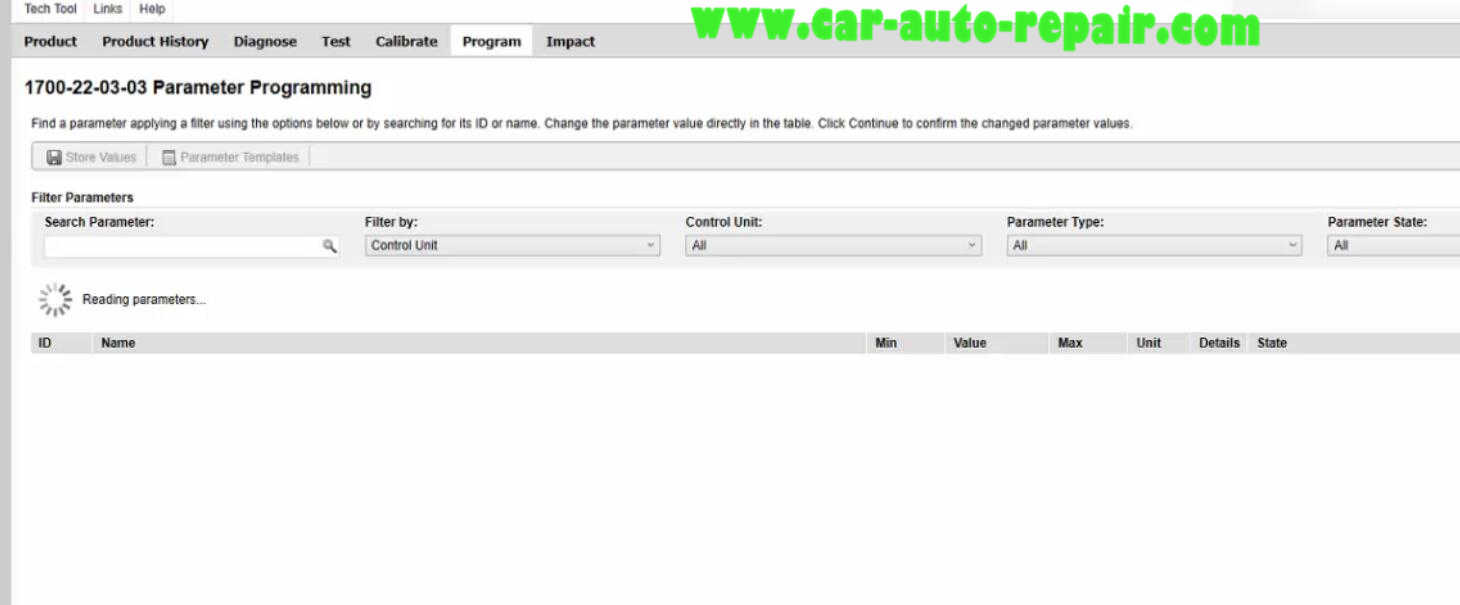 After reading parameter completely,you can find a parameter applying a filter using the options below or by searching for its ID or name.Change the parameter value directly in the table.Click Continue the changed parameter values.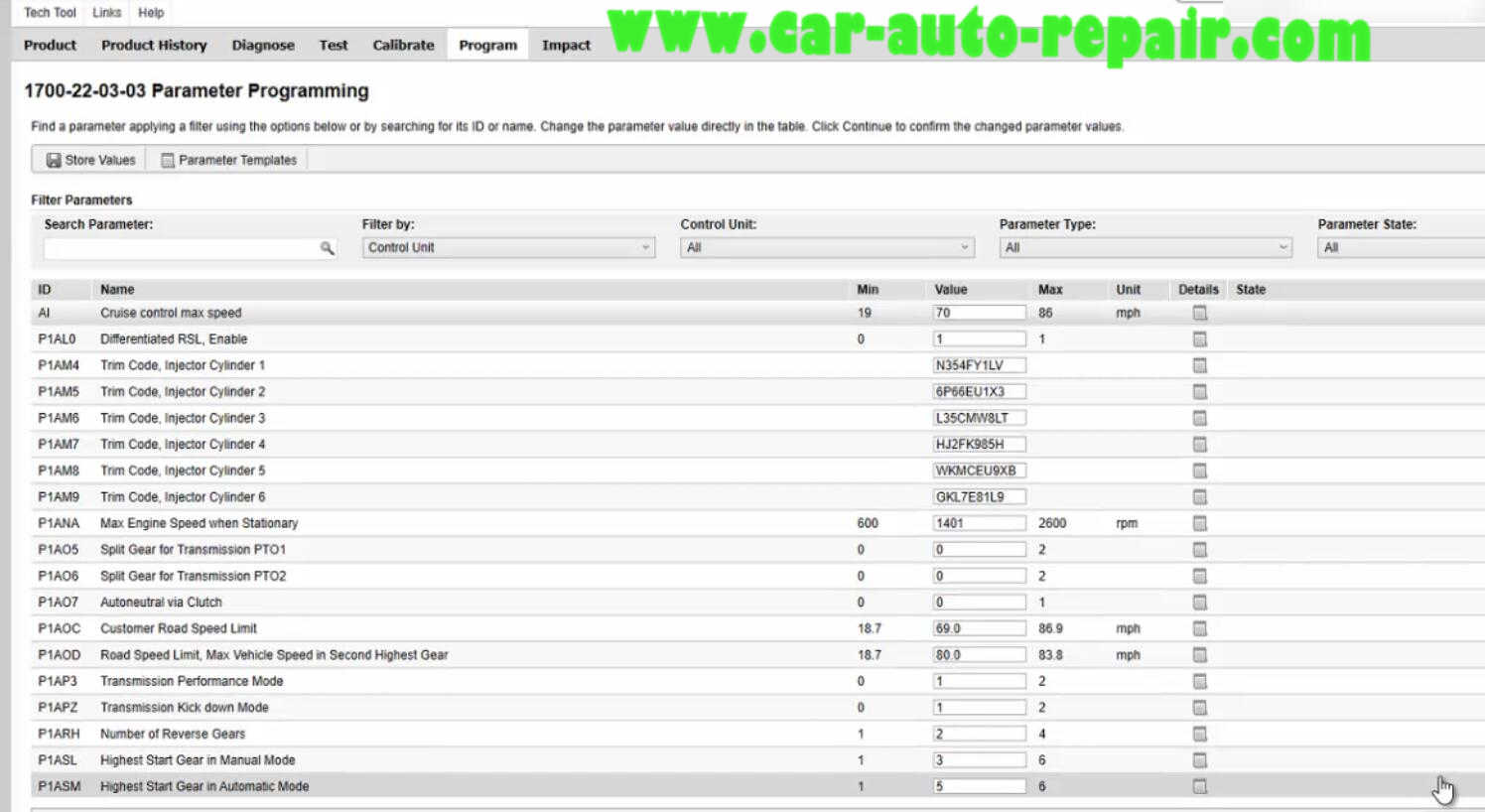 Then click "Parameter Templates"

The parameter templates window will open,let's click "new" to start add parameter in the template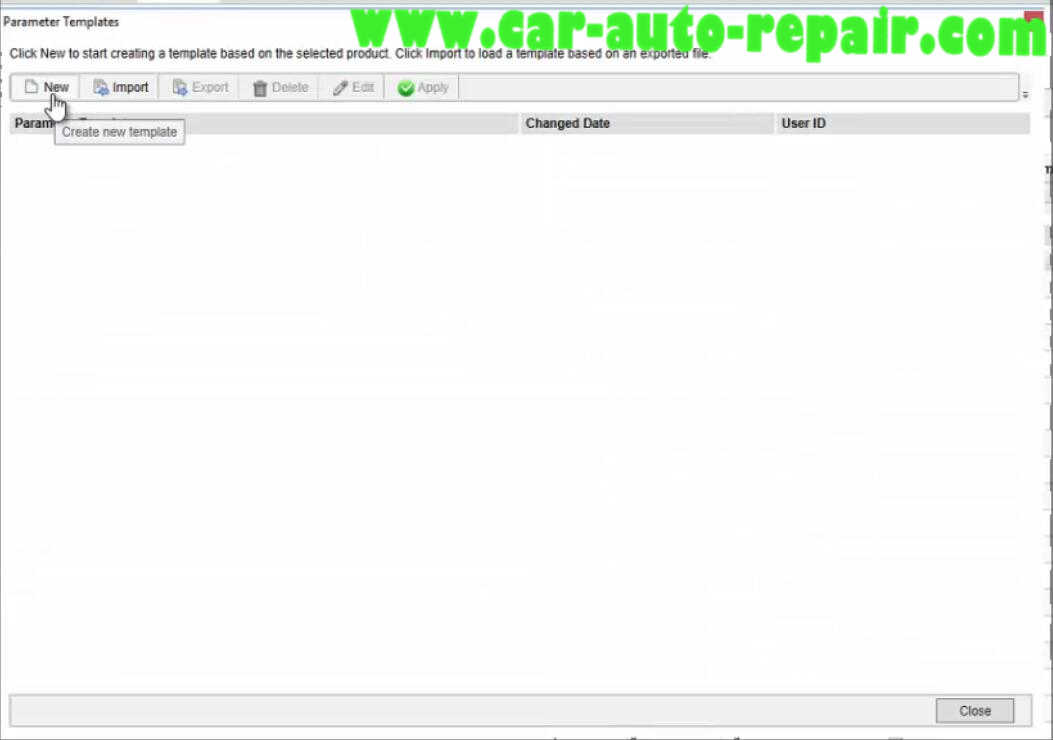 Begin by naming your template file,then you can enter the key work to search parameters you want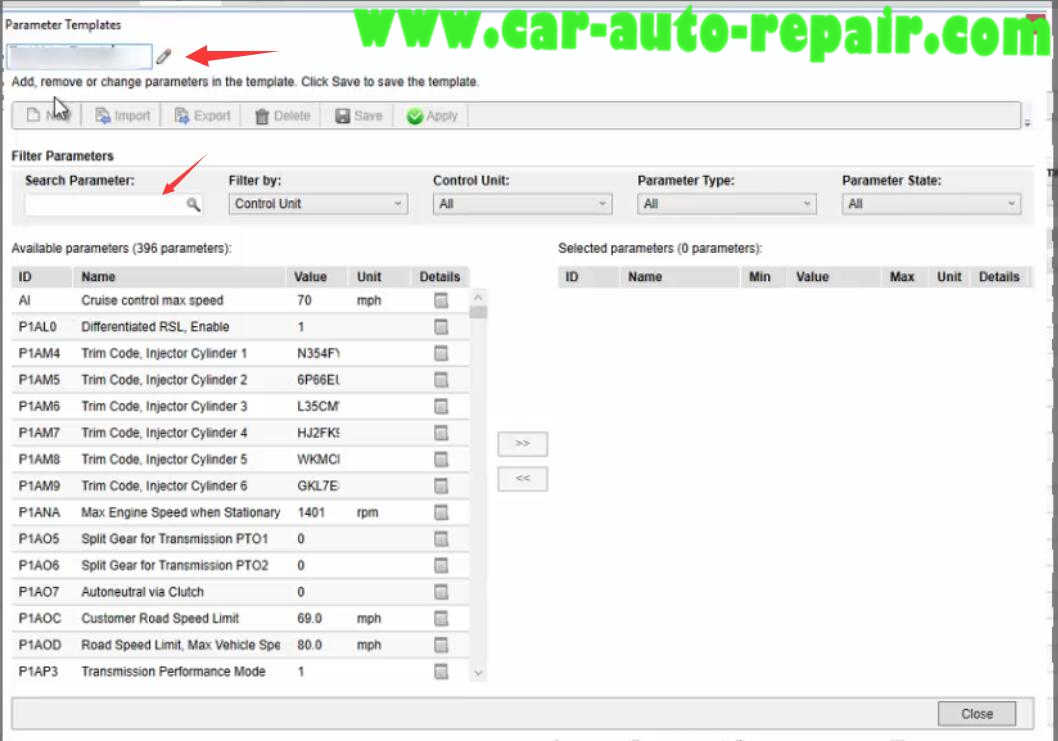 Select the parameters you want,then click arrow to pick it to your template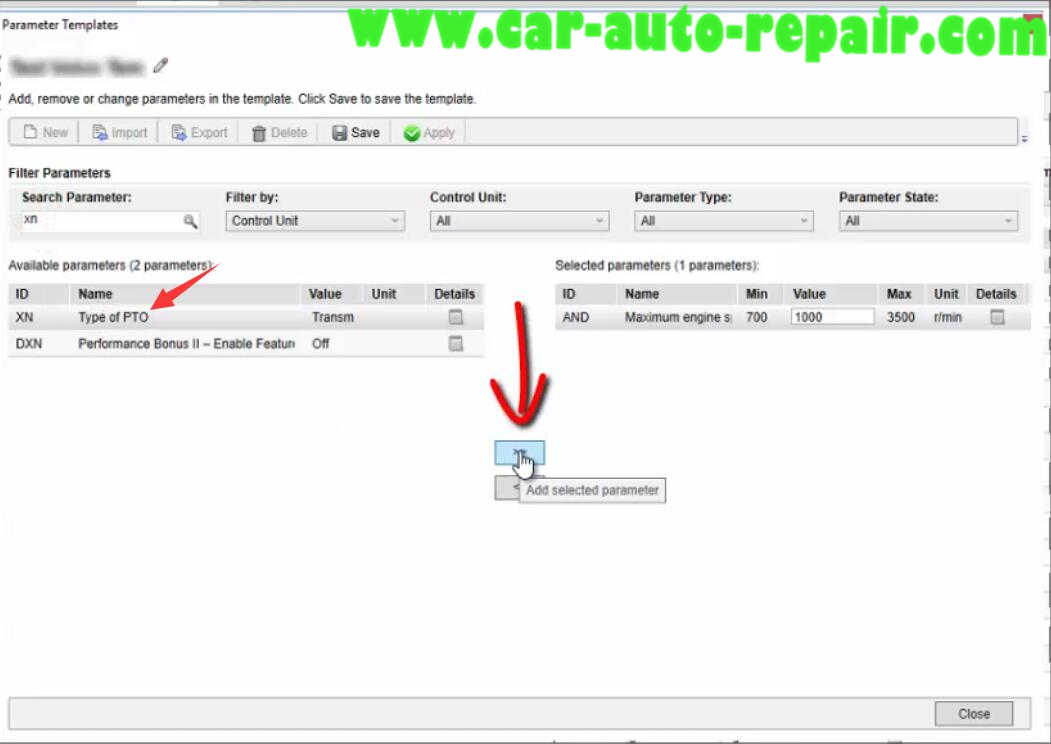 Note:You also can use "Control Unit","Parameter Type","Parameter State" to filter the parameter.
And the parameter value you add to template can be changed,but you need to pay attention to the Min and Max.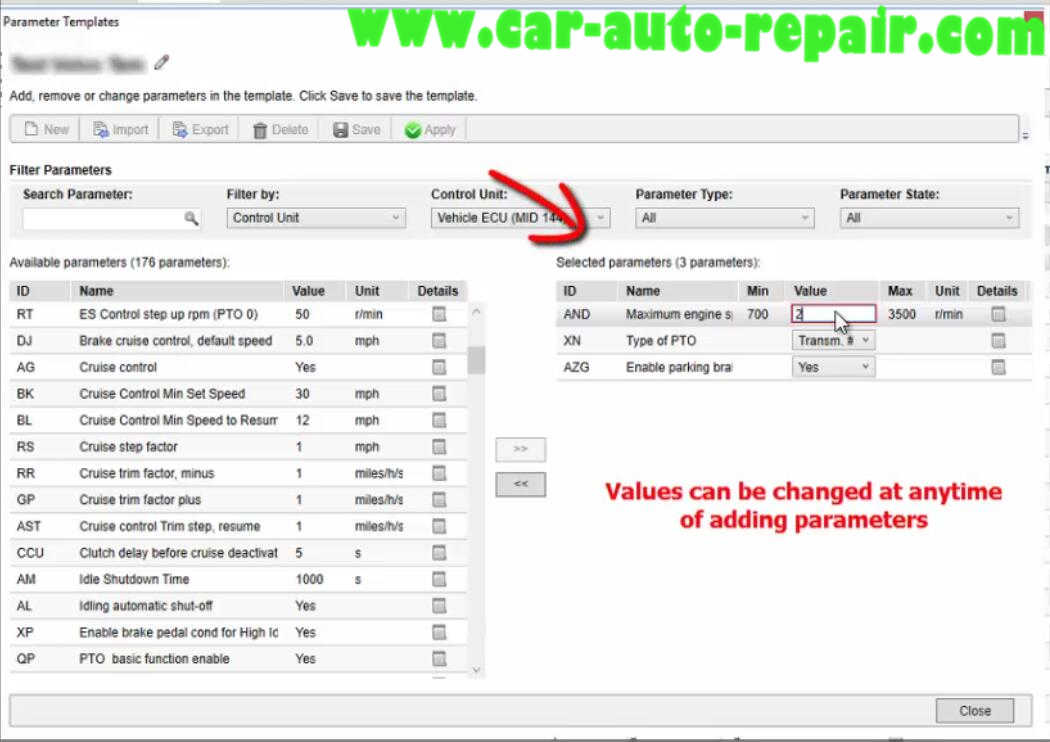 Click "Save" to save the value you changed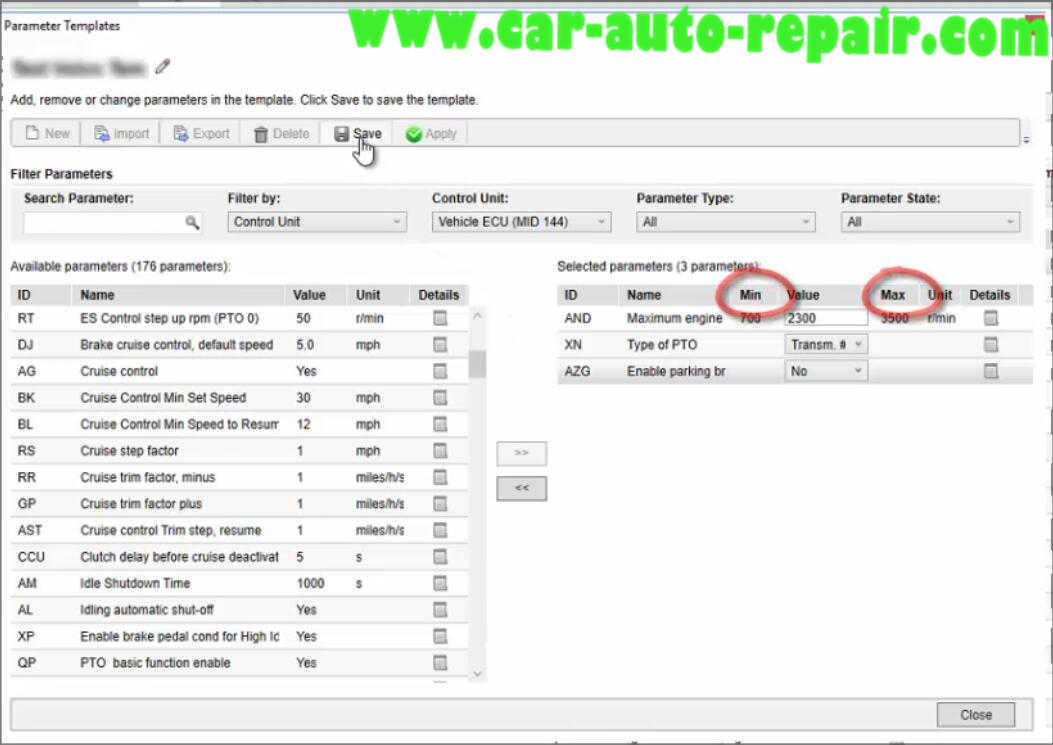 And parameter templates allow you to import a template form another.And export yours.
After you finish value changing,click "Apply".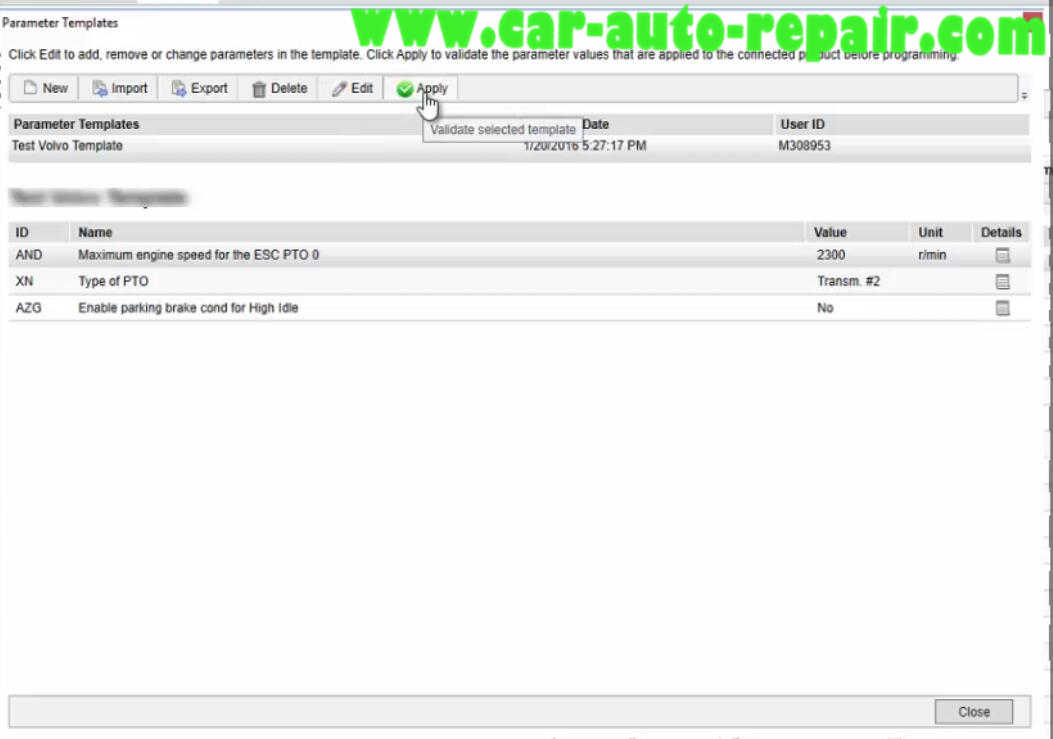 And you can use "Parameter State" to check the parameter value changed before.
Click continue button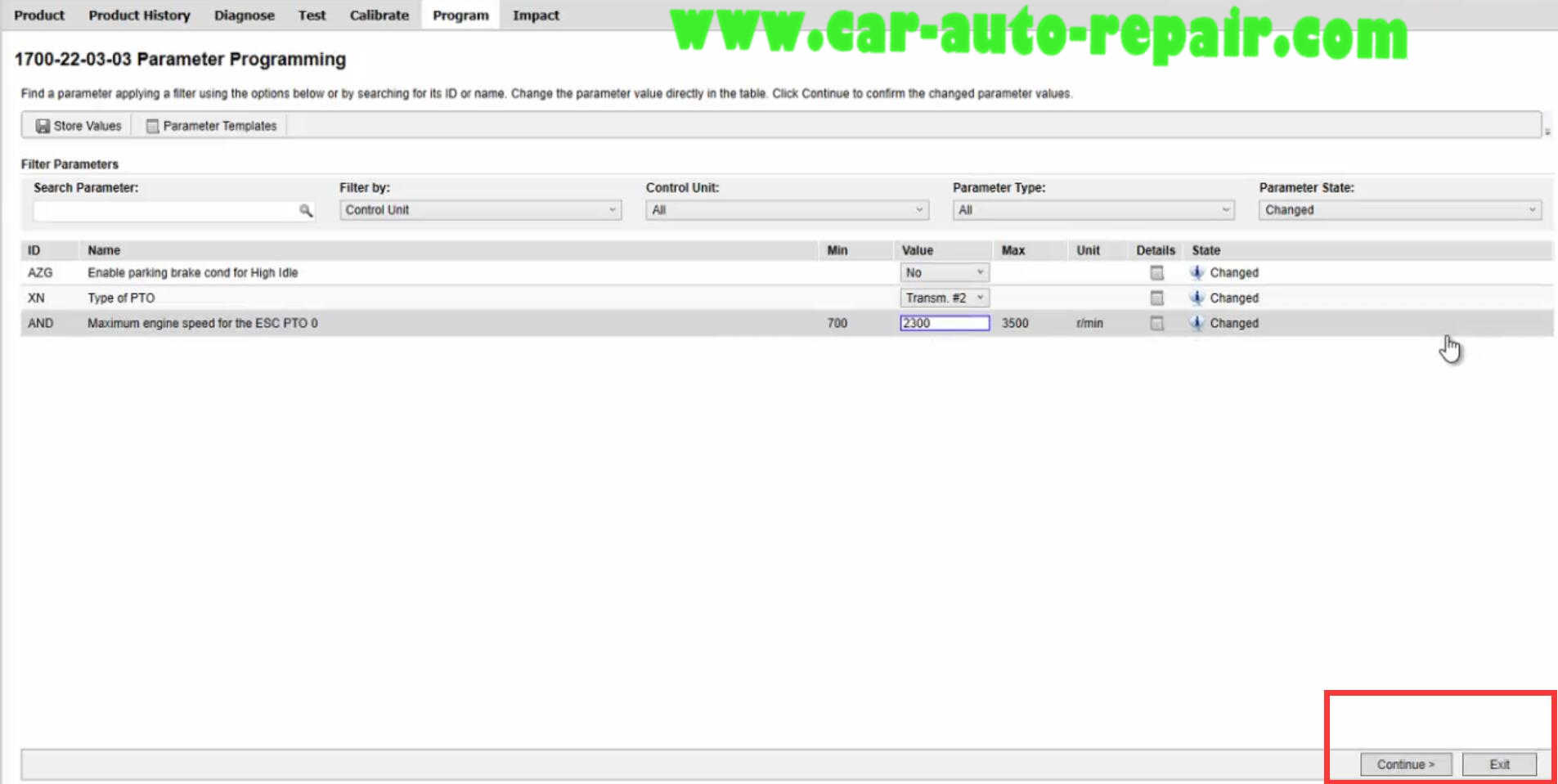 And now you can view the value you change:old and new

Finally,click "Program" when ready to program new value.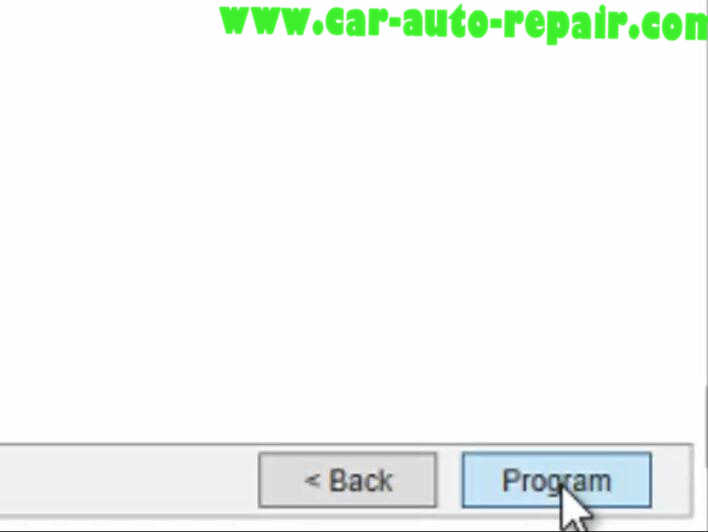 (Visited 13 times, 1 visits today)